Have a jar of apple butter in your kitchen? I'm answering your most asked questions about this deliciously spiced apple spread plus what to do with apple butter when you're tired of eating toast.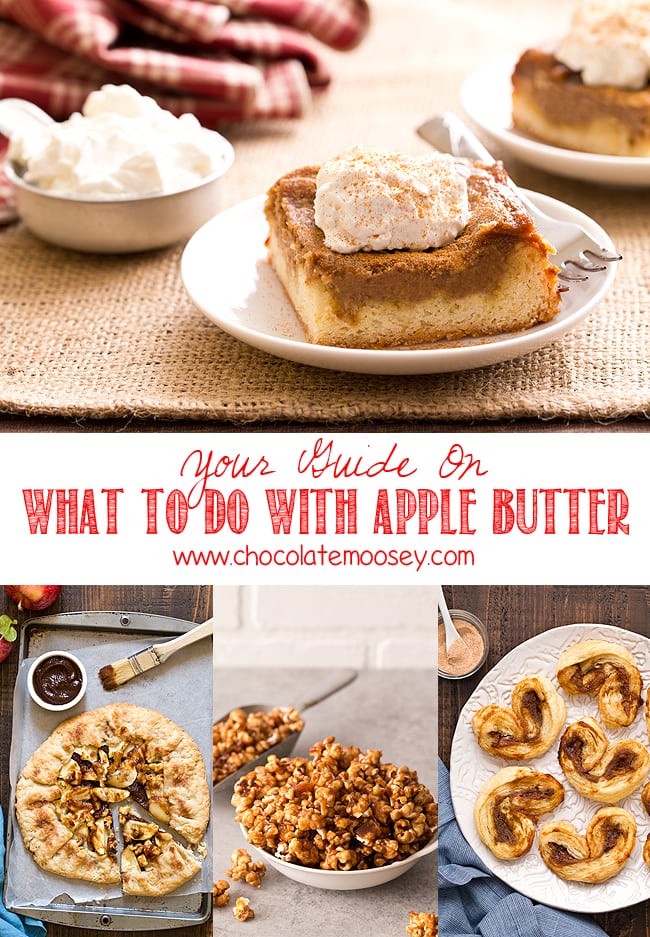 Happy New Year! Did you enjoy your time off? I took a much-needed break to enjoy the holidays and now I'm back. Not only did I cook and bake recipes for fun without worrying about photos or recipe testing, I took a
road trip to Cleveland
and checked a few things off of my Pittsburgh bucket list.
Do you make a mini bucket list to accomplish during the holiday break? I do every year, and it felt great.
Then I was greeted in 2018 with cold, both the sickness kind and the "I can't feel my face outside" kind.
Regardless, I'm wrapped in a blanket now, ready to start writing again. Today I'm going to ease back into it with a question I hear a lot: What to do with apple butter?
Because I have over 15 apple butter recipes, I thought it'd be a great idea to answer your questions I've gotten over the years. Not only will I explain what is apple butter, I have a list of recipes for you to make, both sweet and savory ranging from breakfast and dinner to desserts and snacking.
You may even ask – what can't you do with apple butter?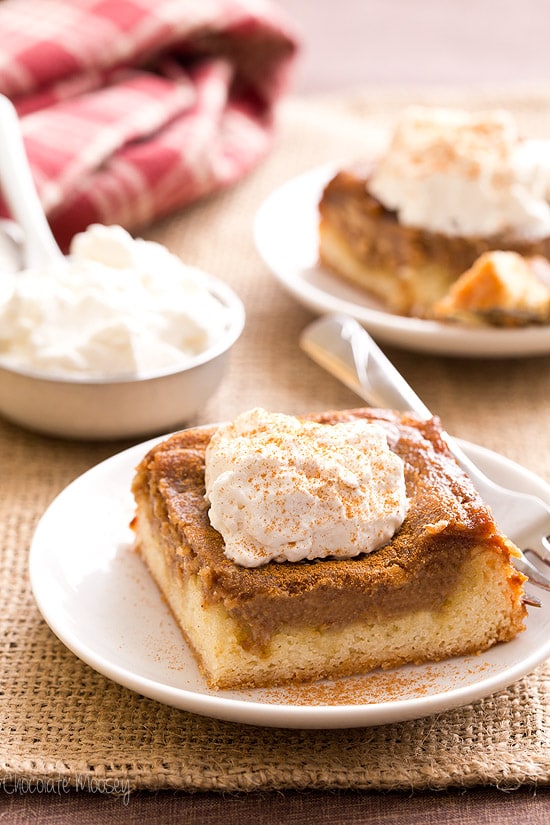 What is apple butter?
I often hear "Is apple butter the same as applesauce?" Not quite.
Apple butter is a highly concentrated form of applesauce that is cooked until the sugar in the apples caramelize, giving it its dark brown color. It has a thick, smooth texture spiced with cinnamon and clove that makes it excellent to spread on toast in the morning.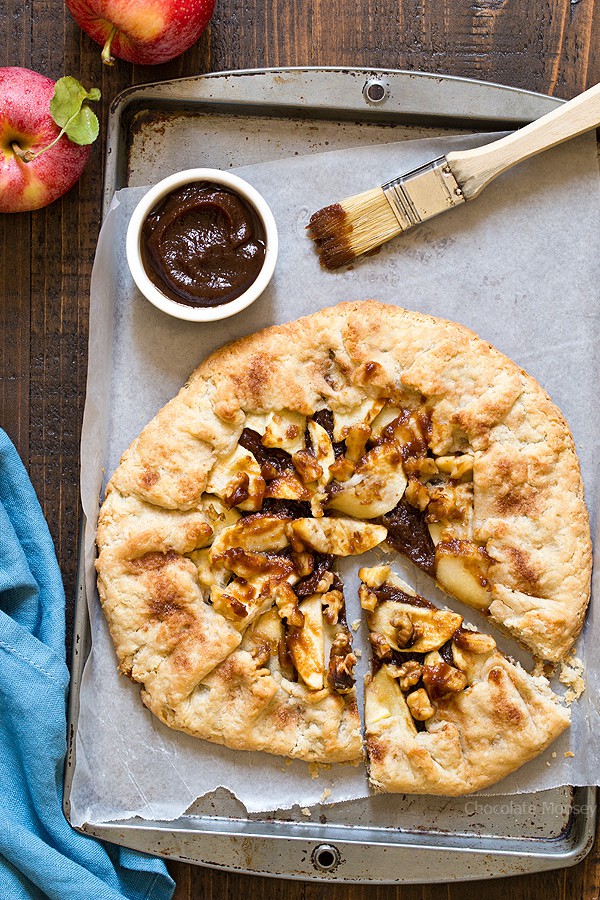 I'm tired of toast. What else can I do with apple butter?
Great question! Apple butter is versatile and can be used as an ingredient in recipes, ranging from breakfast and dinner to dessert and snacks.
Luckily for you I have a wide range of recipes. Here are some of my favorites:
I don't have time to make homemade apple butter. Can I buy it?
Yes, absolutely! As much as I love to cook from scratch, it takes at least several hours to make homemade apple butter. It's ok to give yourself a break and buy it when pressed for time. That's why I opt for buying Musselman's Apple Butter so I can use it right away and not worry about waiting for a batch to finish up before continuing with my recipe.

Musselman's also put together a (free!) downloadable
Best of Apple Butter Recipe E-Book
. Click on the link to check it out (you may need Adobe Reader to open the PDF). Inside you'll find recipes for cinnamon rolls, beef enchiladas, sugar cookies, and more! Plus you may notice two familiar recipes (cough cough).
Tell me in the comments below – What is your favorite way to eat apple butter?
Disclosure: This post is sponsored by Musselman's Apple Butter. Thank you for supporting me and the companies I work with as sponsored posts help pay for website hosting and groceries.