Caramel Apple Cheesecake Dip is like eating no bake cheesecake in a bowl mixed with caramel sauce and apple butter. Perfect for dunking apples.
With the leaves turning colors, pumpkin spice lattes brewing, and crisp apples ready for picking, fall is a great time to take a walk and reflect on life.
Life is funny sometimes. You're on a path towards one thing, then you find yourself going towards something you weren't expecting.
Like me moving to a small town so I can work in the access machine industry (I didn't even know this company existed).
Or spending all your spare time developing and sharing recipes.
Or making a cheese ball and ending up with a dip.
People always say it's the journey, not the destination.
Well as long as I'm on this journey, I'm going to pack along this Caramel Apple Cheesecake Dip because it is absolutely addicting.
It is homemade caramel sauce mixed with apple butter then combined with cream cheese.
The perfect dip to dunk your apple slices or graham crackers in.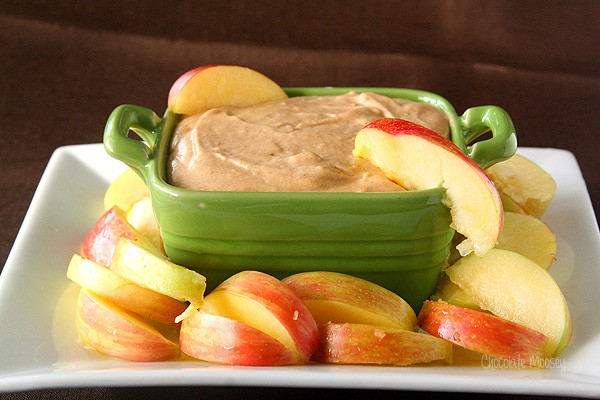 Like I said, this recipe was supposed to be a cheese ball.
You know, that round ball of cheese you often see at holiday parties surrounded by crackers, like my bacon cheese ball.
I was going to make a caramel apple butter ball then roll it in toasted pecans.
However, when I added the intended amount of caramel apple butter sauce, there wasn't enough apple butter flavor.
Should I add more sauce to get more flavor, risking that it may be too loose to roll into a ball?
I hate when you tell me it's apple butter but then can barely taste apple butter.
Then I thought, well should I add more powdered sugar to firm it up? The mixture was already sweet with the caramel sauce. Should I really add in more sugar?
I'm not sure what clicked, but I decided it classified as a dip because it was good enough to eat with a spoon alone.
Want more caramel apple? Check out my cheesecake stuffed apples.
Caramel Apple Butter Cheesecake Dip
Ingredients
8 ounces cream cheese, softened
1/2 cup powdered sugar
1 cup apple butter
1/2 cup caramel sauce (homemade or store bought)
1/2 teaspoon vanilla extract
Instructions
In a large bowl, beat together the cream cheese and powdered sugar until smooth and creamy, about 2-3 minutes.
Beat in the apple butter, caramel sauce, and vanilla. Refrigerate for at least 1 hour before serving. Serve with apple slices or graham crackers.
More No Bake Dips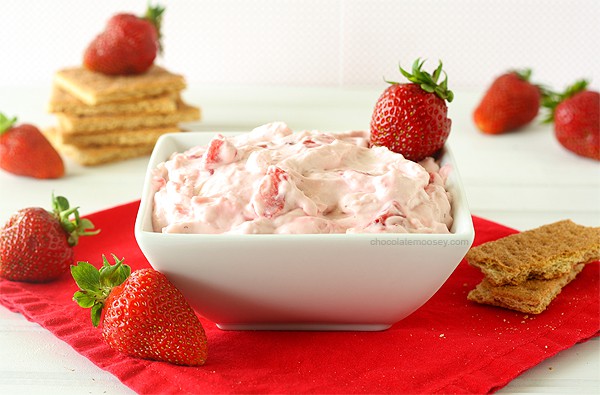 Strawberry Cheesecake Dip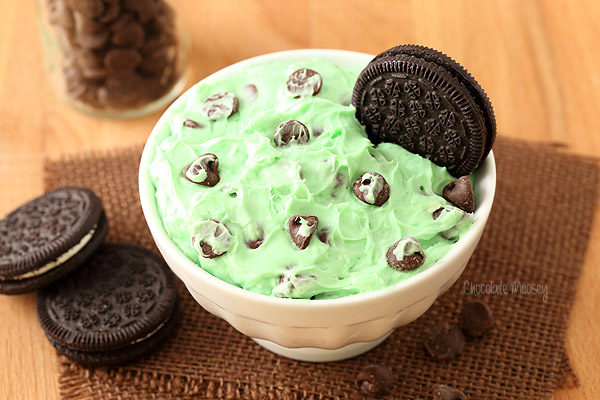 Mint Chocolate Chip Cheesecake Dip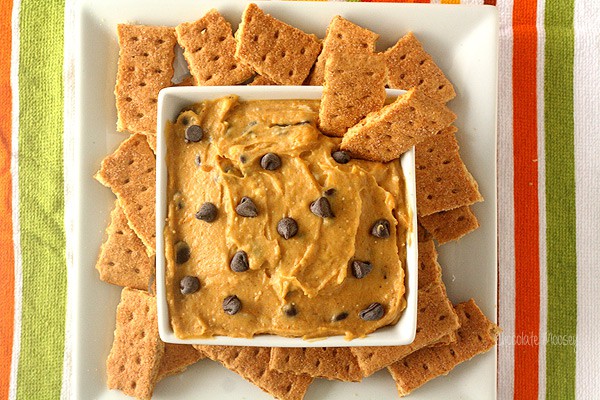 Pumpkin Chocolate Chip Cookie Dough Dip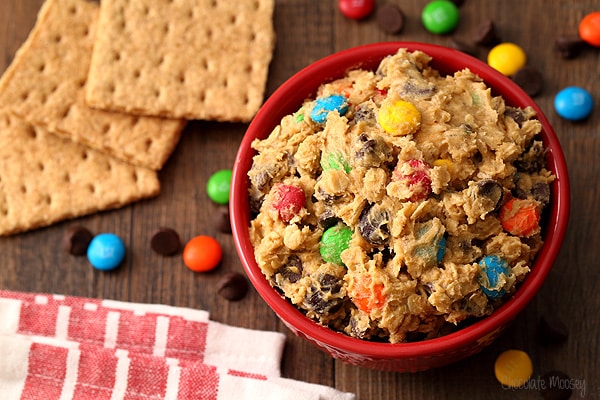 Monster Cookie Dough Dip

Peppermint Patty Cookie Dough Dip