Homemade peach pie filling made with fresh, juicy peaches beats buying canned filling any day. No preservatives and takes about 8 minutes to cook.
July was such a busy month, and I'm so upset that I missed cherry season. It's a pretty small window in the summer so it's easy to miss if you are traveling around and not stopping by the farmer's markets.
August marks peach season in PA, and you bet I wasn't going to miss it! Usually Dad and I do pick-your-own-peaches, but ever since I moved away, it becomes harder and harder to find a weekend together and go to the one farm we love.
Instead, I bought a basket from a fruit stand on the side of the road. I love making pie filling, not only for making pies but also for ice cream sundaes and for stuffing cheesecake.
Last year, I posted about both apple pie and cherry pie fillings.
I also made peach but never blogged about it. I knew this year I just had to share the recipe, especially since both the apple and cherry pie fillings are popular posts.
I present to you – Homemade Peach Pie Filling, just like the can but much fresher and without the preservatives.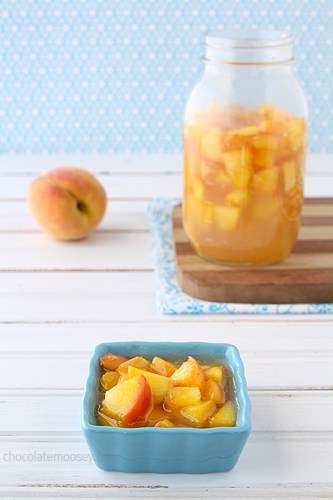 Peach pie filling is very versatile. The recipe is a pretty basic one, giving you the freedom to add whatever you like.
Add cinnamon and clove for a spiced pie. Add a bit of thyme or basil for some freshness. Add other fruits such as raspberries or blueberries then add pecans or walnuts for a medley.
I like to scoop some of the pie filling into a ramekin and bake until warm and the peaches are a bit softer then top with ice cream.
Like my tiny scoop of ice cream? It's a great way to indulge without feeling too guilty.
You can also do a quick crumble topping and bake that with the filling (click here to see the recipe for a one-serving crumble topping).
I've had people ask if my pie fillings are cannable. After some quick research, the answer is no because of the cornstarch. Cornstarch breaks down after awhile, which affects bacteria growth. Keep this in a jar in the refrigerator for up to a month.
Or freeze it. I've heard of people putting the pie filling in a freezer bag, placing that bag in a pie plate, and freezing them together. Once frozen, the pie filling now takes the shape of the pie! That way, you can easily slip the filling into the crust without having to thaw it.
Homemade Peach Pie Filling
Ingredients
1 cup water
1 tablespoon lemon juice
1 cup granulated sugar
1/4 cup cornstarch
1/4 teaspoon vanilla extract
4 cups peaches, peeled, pitted, and chopped (roughly 4-5 large peaches)
Instructions
In a large saucepan, stir together the water, lemon juice, sugar, and cornstarch. Cook over medium heat until thickened and bubbly, roughly 5 minutes. Once it bubbles, cook for another 2-3 minutes, constantly stirring.
Remove from heat and stir in vanilla then the peaches. Cool to room temperature then use right away or store in the refrigerator*.
To make a peach pie:
Preheat oven to 375F. Spoon the filling into a prepared 9 inch pie crust (homemade or store bought). Top with another 9 inch pie crust, making slits to let steam escape, or streusel. Bake 40-45 minutes or until the top is golden brown. Cool completely before serving.
Notes
*This recipe is not suitable for canning because of the cornstarch. If you do store the filling in the refrigerator, it may separate. Reheat everything back up in a saucepan until combined and thickened again.
More Pie Recipes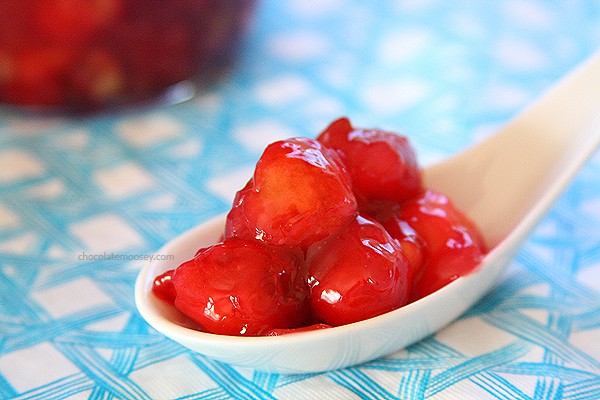 Homemade Cherry Pie Filling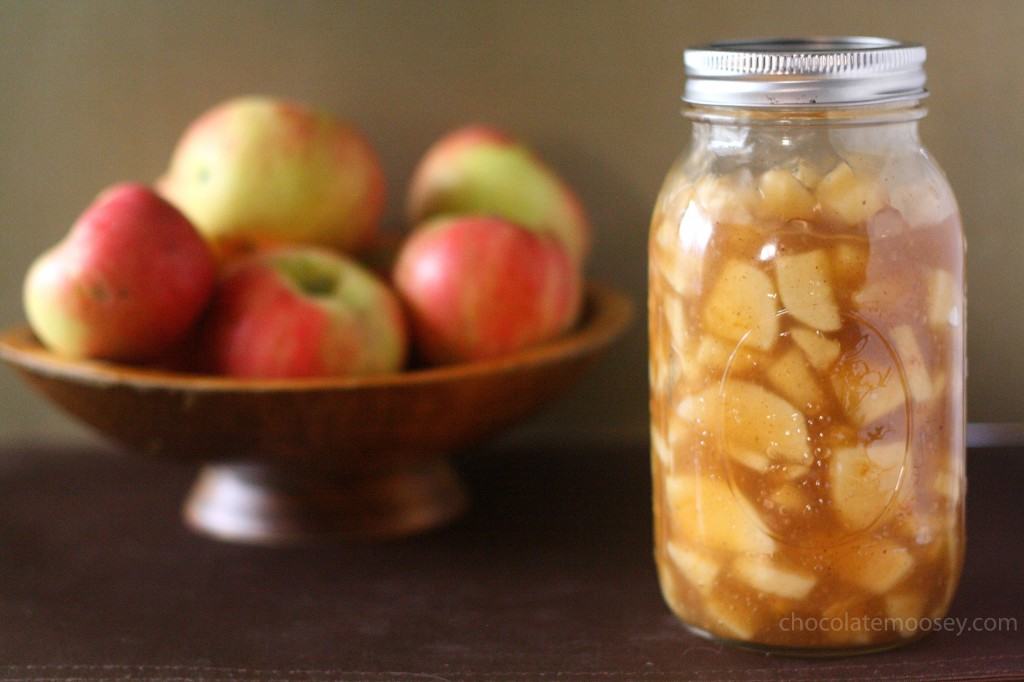 Homemade Apple Pie Filling

Peach Galette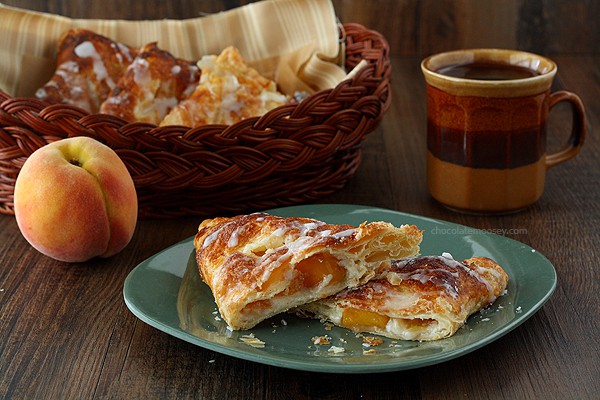 Peach Pie Cheesecake Turnovers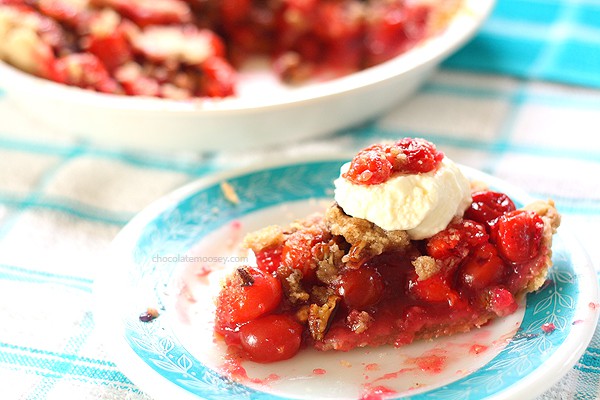 Cinnamon Pecan Cherry Pie (can sub peaches)

Cherry Pie For Two (can sub peaches)