No more canned pie filling! Learn how to make homemade cherry pie filling from scratch using fresh tart cherries. Use it to make cherry pie, chocolate cake filling, or stuffed cupcakes.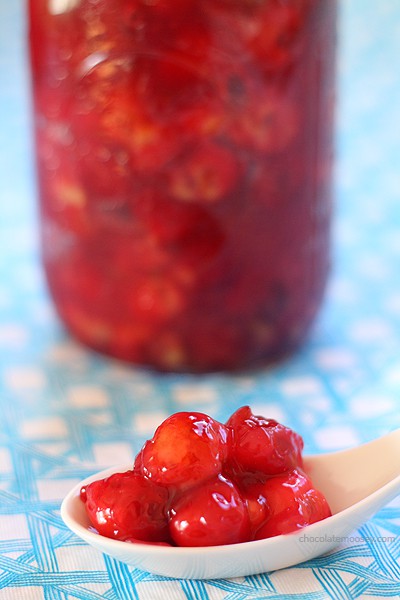 Sometimes I can be really overambitious in the kitchen. I went through a phase where I insisted on making everything from scratch – ketchup and mustard, sweet chili sauce, tortillas.
As I grew up and started working full time in the real world, I realized how limited my time and energy were. I gave myself permission to buy a few of these items to help with kitchen prep.
However, that part of me hasn't died. I find myself still wanting to make everything from scratch, especially desserts. If it comes in a package or a mix, I make it homemade. Sometimes it works (Funfetti Layer Cake), sometimes I fail.
One of the easiest ingredients I've made from scratch is canned pie filling, whether it's apple, peach, or fresh sour cherries. In fact, it'll take you longer to pit the cherries than to actually cook the filling.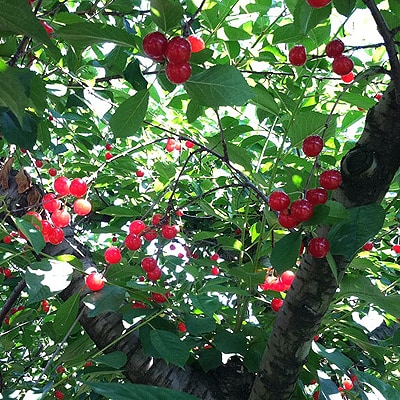 I first went cherry picking in 2012. The sweet cherry crops were hit badly from the frost, but the sour cherries (otherwise known as tart cherries) were fine. I ended up picking 6.81 pounds.
As the name suggests, these cherries are sour and are hard to eat as a snack. However, they are perfect for baking because the sugar balances the tartness.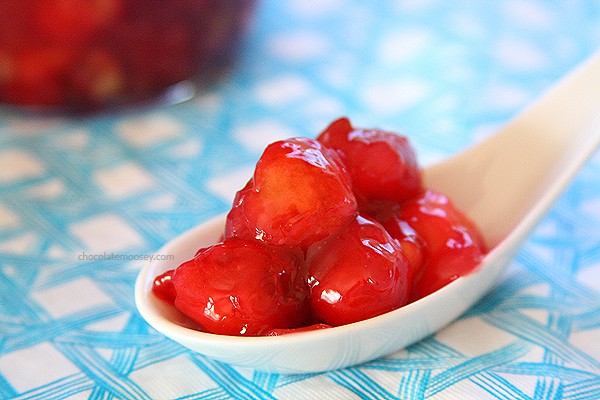 The easiest way to pit cherries is with a cherry pitter (affiliate link). Although it's not an absolute necessity, it helps make the process go faster. You can also use it to pit olives. If you don't have a cherry pitter, you can use a knife.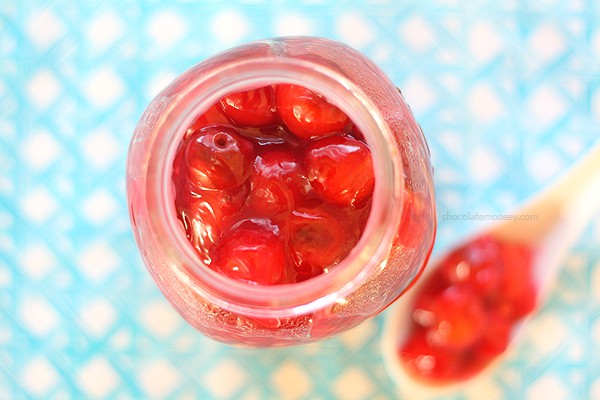 Here are some ideas on what to do with cherry pie filling:






Homemade Cherry Pie Filling

Use this filling instead of canned for your favorite pie recipe.

Ingredients

1 cup water
1 cup granulated sugar
1/4 cup cornstarch
1/4 teaspoon almond extract
Few drops of red food coloring
5 cups pitted sour cherries

Instructions

In a large saucepan, combine water, sugar, and cornstarch. Bring to a boil over medium heat, stirring often. Cook for another 1-3 minutes or until thickened. Remove from heat and stir in almond extract and food coloring. Stir in cherries. Cool to room temperature then use right away or store in the refrigerator*.

Notes

If you do store the filling in the refrigerator, it may separate. Reheat everything back up in a saucepan until combined and thickened again.


Source: Adapted from Cherry Marketing Institute