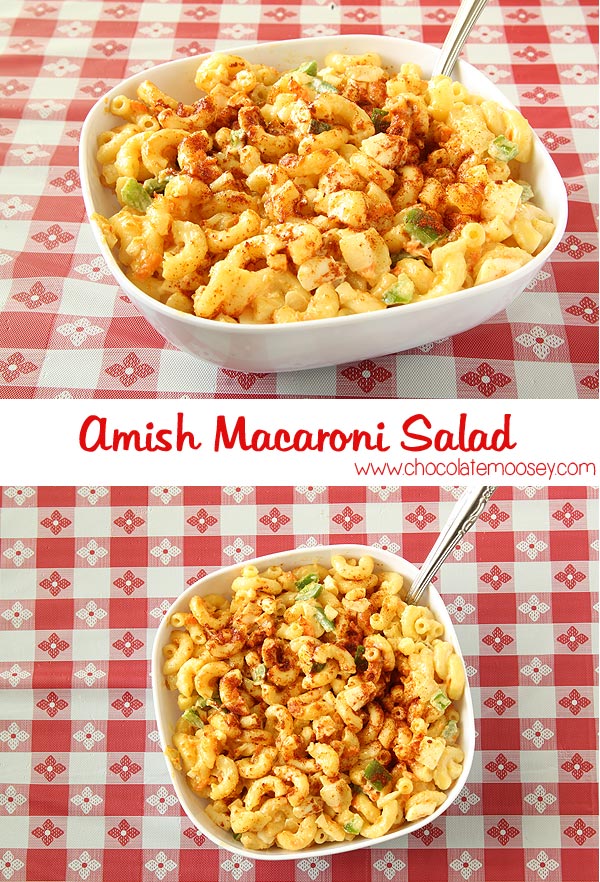 Photos updated 5/22/13
When I was in Ireland, I learned that the first thing people think of when I tell them I'm from Pennsylvania is the Amish. Even when I was at Kate Voegele's concert, her opening act was amazed that she saw Amish people. Now, Pittsburgh's side of the state isn't really Amish country; it's more towards the Lancaster area. However, I have seen Pennsylvania Dutch (dress just like the Amish but believe in technology) near where I went to school and at the zoo on the carousel. If there is one thing I'm glad they invented, it's their macaroni salad. Amish macaroni salad? What is that, you ask. I have grown up eating this from the Wal Mart deli. Yes, I said Wal Mart deli. I have no clue if it's only our WMs or if all WMs sell it, but their macaroni salad is based off of an Amish recipe. What makes this so amazing? Mustard. I hate mayonnaise and although I can tolerate it in tuna salad, potato salad, etc., I cannot just simply put it on a sandwich like my dad does.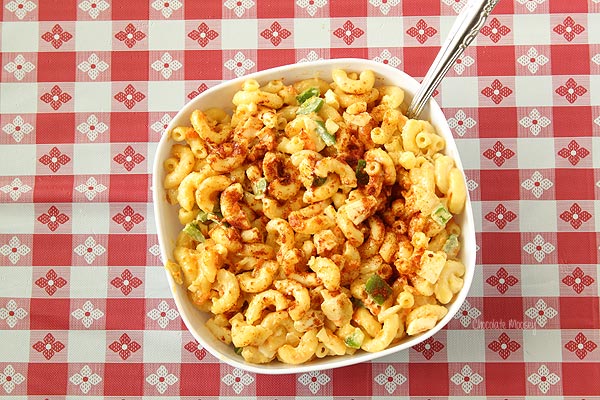 This macaroni salad still has mayo, but because it's combined with mustard, vinegar, and sugar, I can still have the creaminess without the taste. I am tempted to make homemade mayo, just to see if I like it because we buy Miracle Whip, which isn't -exactly- the same as regular mayo. After doing some Google research, it sounds like the two are different in taste. Any thoughts? The sugar in the dressing makes it sweet, so some people thought it was the right amount while others said I should cut back next time.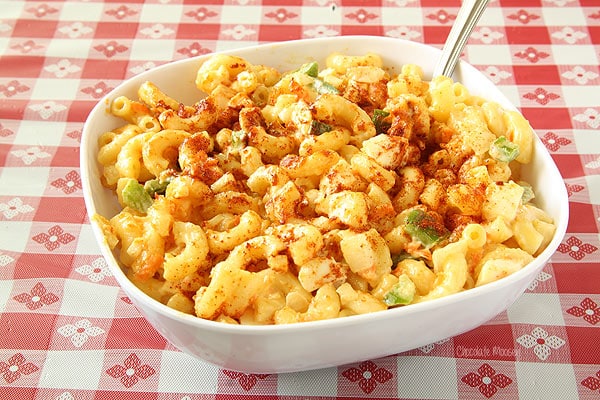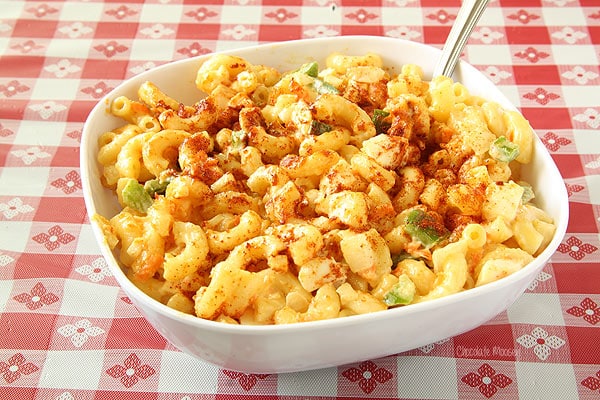 Ingredients
1/2 pound elbow macaroni
1 cup mayonnaise
2 tablespoons white vinegar
2 tablespoons sugar
2 tablespoons yellow mustard
1/2 - 1 teaspoon paprika
1/4 cup green pepper, chopped (roughly half of a small pepper)
1/2 cup carrot, peeled and grated (roughly 1 carrot)
1/4 cup onion, chopped (roughly half of a small onion)
3 hard boiled eggs, chopped
Instructions
Cook the macaroni as directed. Drain and cool.
In a medium bowl, whisk together the mayonnaise, vinegar, sugar, mustard, and paprika (to taste).
In a large bowl, mix together the macaroni, green pepper, carrot, onion, and egg. Add the dressing. Dust with paprika on top, if desired. Cover and chill at least 2 hours (overnight is best).
Notes
© Chocolate Moosey. All images and content are copyright protected. Please do not use my images without prior permission. If you want to republish a recipe, please rewrite it in your own words or link back to the post for the recipe.
7.6.3
3080
https://www.chocolatemoosey.com/2009/07/11/amish-macaroni-salad/
Source:
Adapted from Food.com