Small Batch Vegan Peach Curd is a smooth and creamy vegan dessert spread made with fresh, juicy peaches.
I'm not sure where this summer has gone, but I barely ate any peaches.
Last year, I had half a bushel to eat.
This year, I barely had half a dozen. Maybe I got peached out last year. Maybe I just ran out of time.
Either way, I knew I wanted to share one awesome peach recipe with you, one you may not expect – Vegan Peach Curd.
Back in June, I did a Vegan Strawberry Curd.
Essentially, you use fruit puree, so I thought why not try peaches? And it worked quite beautifully.
Imagine capturing summer in a jar to enjoy as the weather gets cooler. Imagine one little six ounce jar that you don't have to share.
That is the beauty of making Vegan Peach Curd.
What is a curd?
A curd is just another way of saying fruit spread. Or at least that's how I describe it to people when they ask.
Use it as a spread on toast. Use it as sauce for your ice cream. Put it in a milkshake. Fill a tart. Swirl it on top of cheesecake. Pipe it on top of your cupcakes. Eat it with a spoon.
There is no right or wrong way. Just eat it.
This is pretty much healthy right? It's mainly fruit with some sugar added. I'm not a nutritionist, but in my book, it's healthy.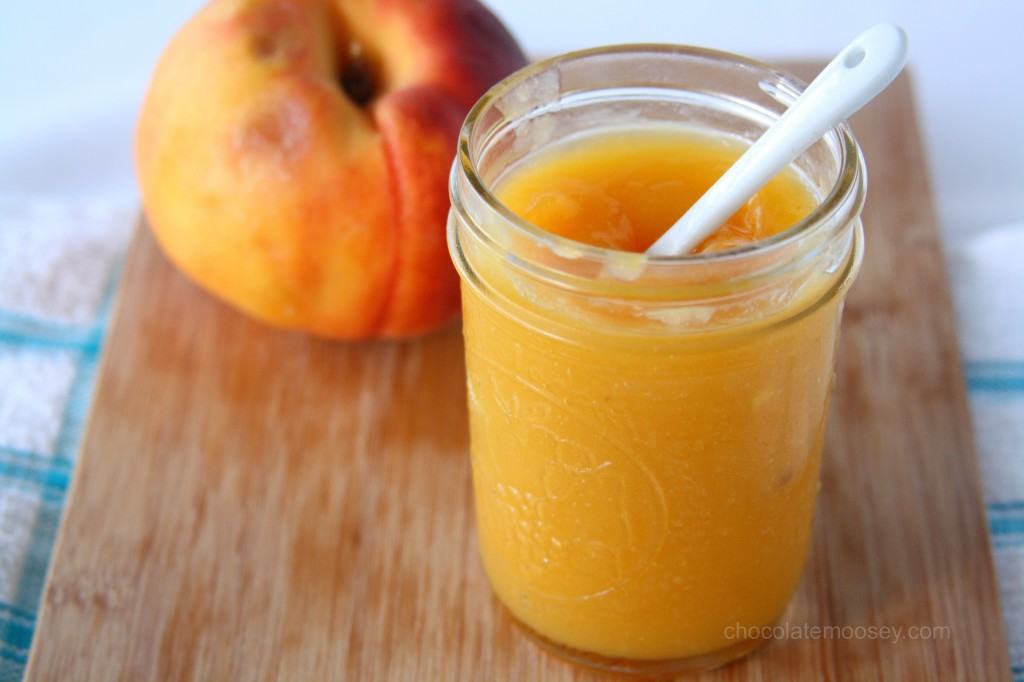 Although you should always start your recipes with the best quality ingredients, this recipe is especially true of that rule.
The end product will depend on how lovely your peaches are. If they are sweet and juicy, your peach curd will be awesome. If your peaches are a bit overripe and borderline mushy, your peach curd will not be as good as it could be.
Before adding the cornstarch, taste your puree.
There are no eggs to bother with, so you can taste away without worrying about dying. Adjust the sugar as necessary.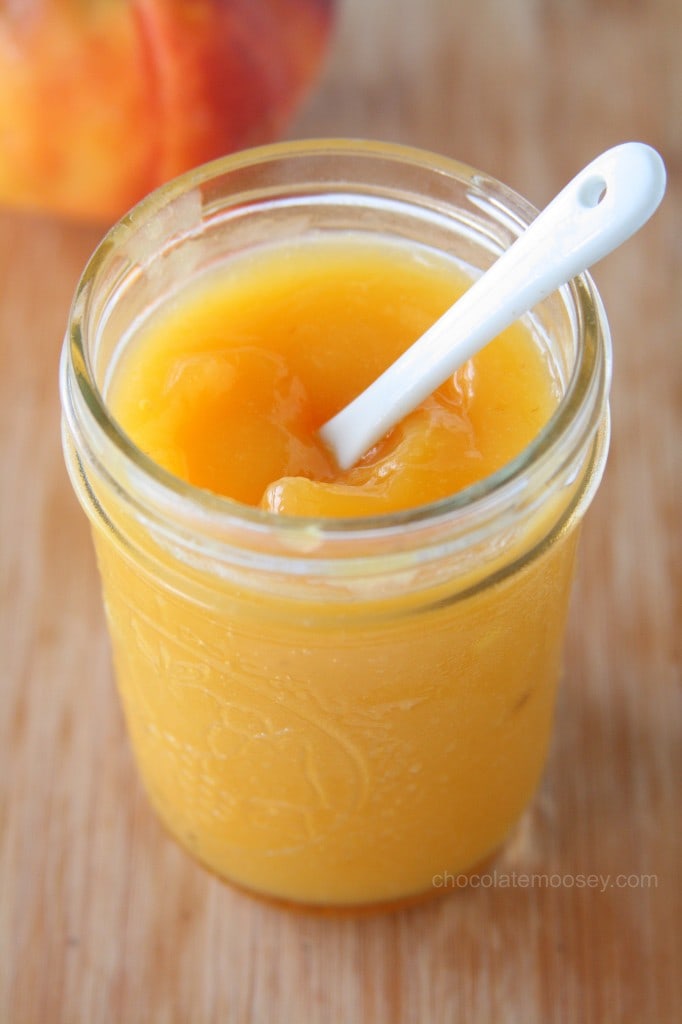 This Vegan Peach Curd is smooth, thick, and creamy (or "creamy" since there is no dairy in it).
Making it is incredibly easy too. You puree everything in a blender then cook for about 5 minutes on the stove to thicken.
The hardest part is waiting for it to cool before eating. Do you know how hard that is? Especially with its beautiful, vibrant color.
You do need to peel the peaches, so check out my step by step photos on
how to peel peaches
.
Vegan Peach Curd
Small Batch Vegan Peach Curd is a smooth and creamy vegan dessert spread made with fresh, juicy peaches.
Ingredients
1 cup peeled, chopped peaches How To Peel Peaches
2-4 tablespoons sugar (depends on how sweet your peaches are)
2 tablespoons lemon juice
1 tablespoon cornstarch
Instructions
Combine the peaches and 2 tablespoons sugar in a blender or food processor and puree until smooth. Taste and add an extra 2 tablespoons sugar if necessary.
In a small bowl, whisk together the lemon juice and cornstarch until smooth; add to the peach mixture. Puree until smooth.
Pour the mixture into a medium saucepan. Cook over medium heat until the mixture starts to boil. Stir frequently and cook a few more minutes or until it thickens. Pour into a heatproof container. Let cool to room temperature then store in the refrigerator.