Peach Curd made without eggs is a smooth and creamy vegan peach filling. Eat it on toast for breakfast or use as a delicious cake filling.
Every summer, I feel like I don't eat enough peaches.
One summer I won half a bushel from a local farm, so I made Peach Pie Filling and Peach Cobbler for two.
Other summers I barely eat a dozen, mostly because I run out of time.
One recipe you must make no matter how many peaches you buy is this vibrant Peach Curd.
It's inspired by my Strawberry Curd.
Essentially you use fruit puree, so I thought why not try peaches? And it worked quite beautifully.
Imagine capturing summer in a jar to enjoy as the weather gets cooler. Imagine one little six ounce jar that you don't have to share.
That is the beauty of making vegan Peach Curd.
What is a curd?
A curd is just another way of saying fruit spread. Or at least that's how I describe it to people when they ask.
Unlike my peach jam without pectin, it's smooth, thick, and creamy.
The most common type is lemon curd, which is traditionally made up of egg yolks, sugar, and fruit juice, but this peach curd recipe is made without eggs.
Ingredients For Peach Curd
To make this peach curd recipe, you need only 4 ingredients:
Peaches: The star of the recipe! The riper, the better. You do need to peel them, so check out my step by step photos on how to peel peaches.
Sugar: Although peaches are naturally sweet, you still need some sugar. The amount will depend on how ripe your peaches are.
Lemon juice: Balances the sweetness and adds a pop of brightness.
Cornstarch: Traditionally eggs would thicken curd, but since this is vegan the cornstarch replaces the egg.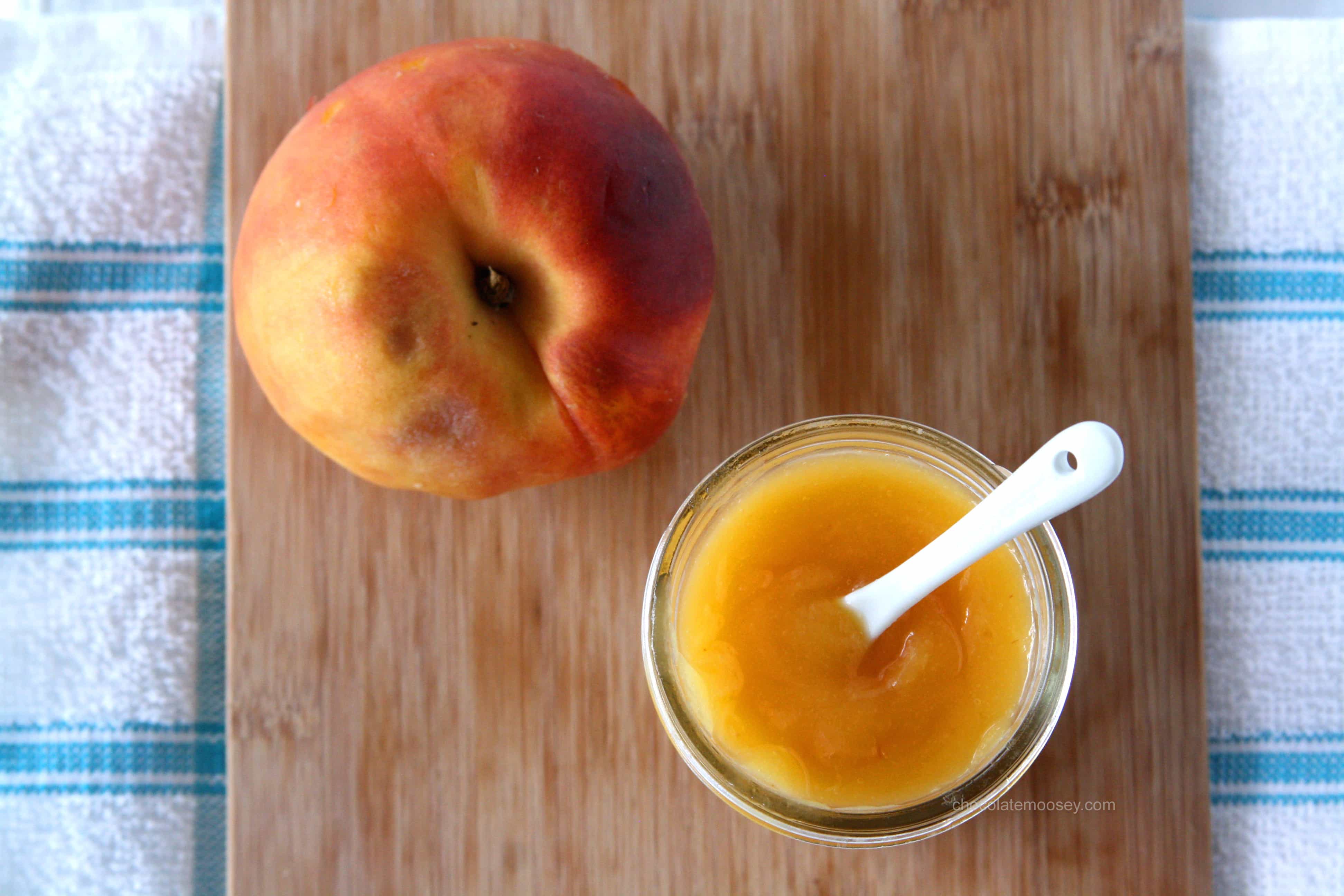 How To Make Peach Curd
Making this peach curd recipe doesn't take long at all! In fact it'll take longer to cool than to make. I promise your patience will pay off.
First, add your peaches and half of the sugar to your blender. Taste and decide if it's sweet enough. Sometimes if you have super juicy peaches, you won't need extra sugar.
Next, whisk together your cornstarch and lemon juice until smooth then add to your blender.
Transfer your puree to a medium saucepan then bring to a boil. Cook a few more minutes until it starts to thicken.
Once it's as thick as you'd like, remove from the heat and cool until room temperature.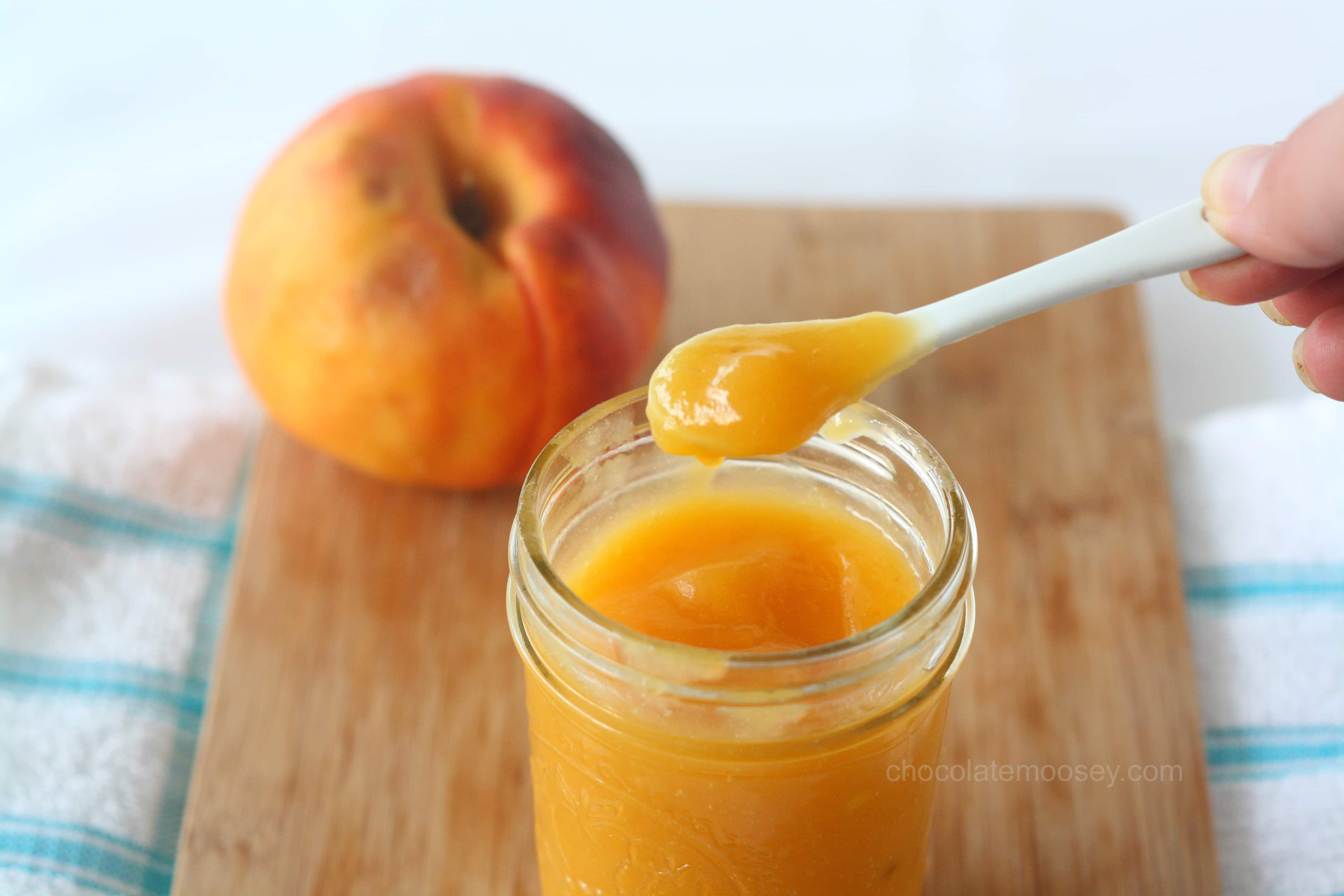 How long does peach curd last?
Store your vegan curd in an airtight container (I like to use mason jars) and refrigerate for up to 2 weeks.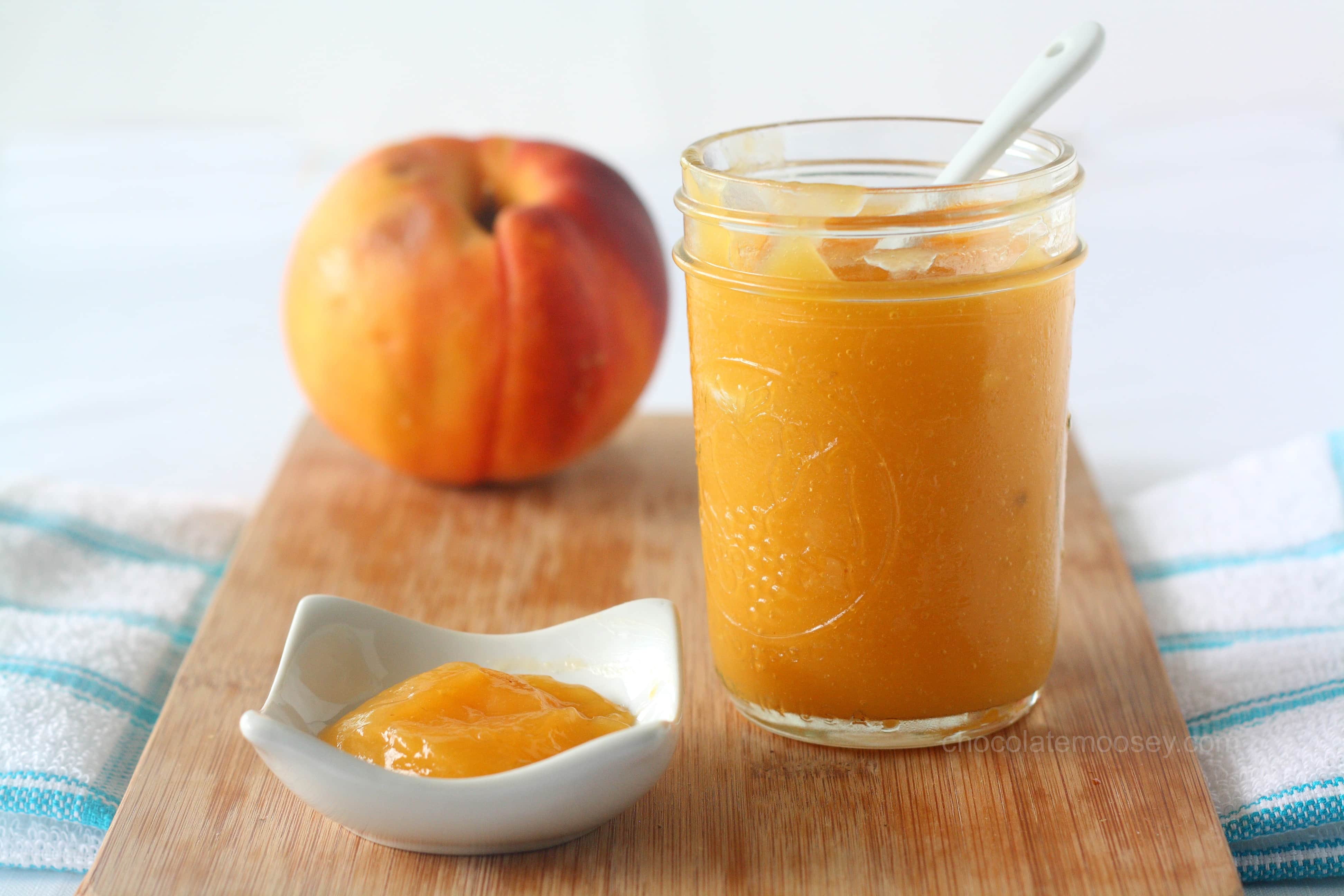 What To Do With Peach Curd

Don't know what to make with your curd? Here are recipes using curd as an ingredient: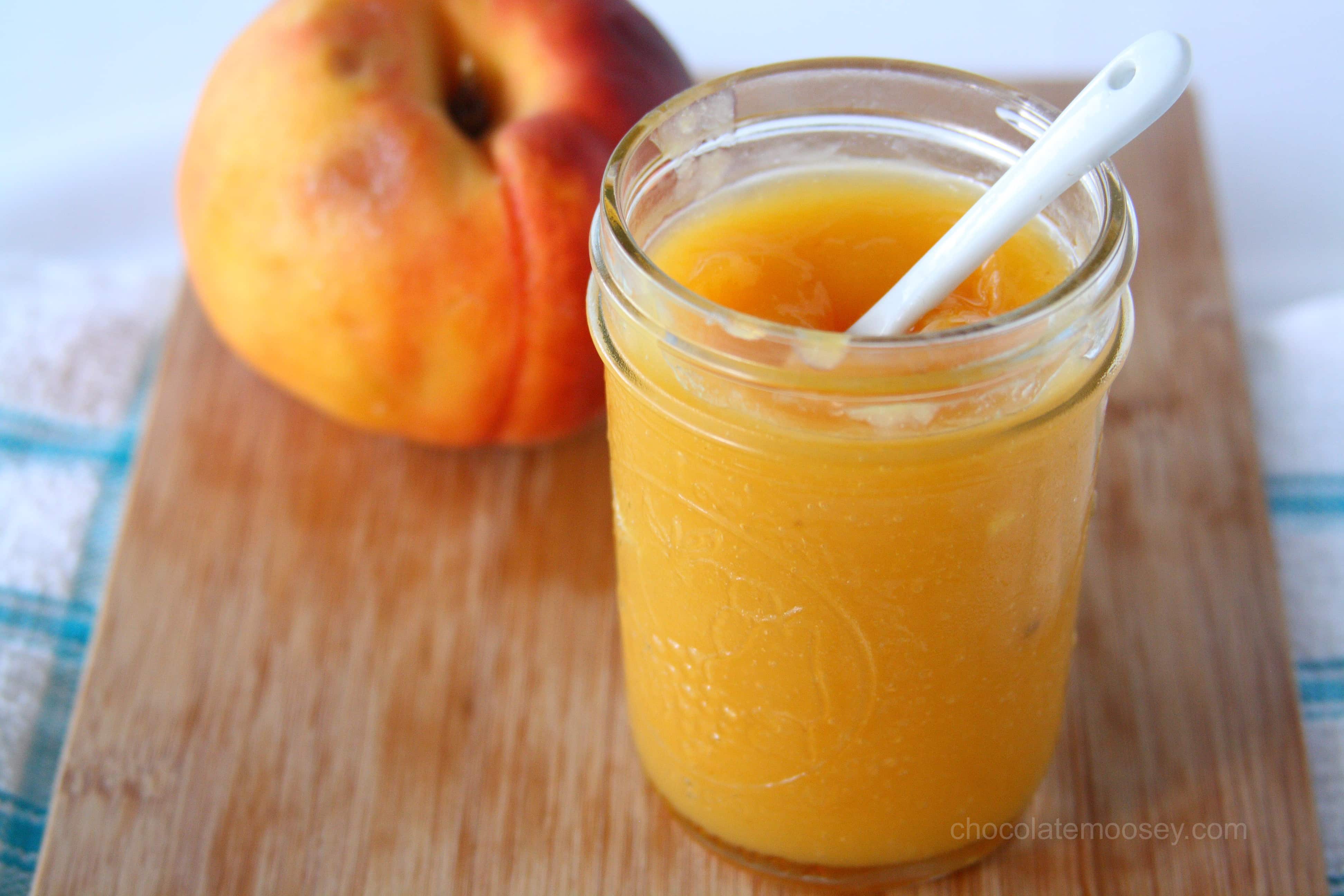 Peach Curd
Peach Curd made without eggs is a smooth and creamy vegan peach filling. Eat it on toast for breakfast or use as a delicious cake filling.
Ingredients
1 cup peeled, chopped peaches (Learn How To Peel Peaches)
2-4 tablespoons sugar (depends on how sweet your peaches are)
2 tablespoons lemon juice
1 tablespoon cornstarch
Instructions
In a blender, puree the peaches and 2 tablespoons sugar. Taste and add the remaining 2 tablespoons sugar if necessary.
In a small bowl, whisk together the lemon juice and cornstarch until smooth. Add to the blender and puree again until fully combined.
Transfer the puree to a medium saucepan then cook over medium heat until it starts to boil.
Once boiling, cook until it starts to thicken, stirring frequently (about 3-5 minutes).
Remove from the heat and cool to room temperature. Store in the refrigerator for up to 2 weeks.
Recommended Products
As an Amazon Associate and member of other affiliate programs, I earn from qualifying purchases.
Originally posted August 28, 2012