Buffalo Chicken Chili
Flavorful chili ready to eat in an hour? Why yes, it is possible with this Buffalo Chicken Chili recipe! Ground chicken, black beans, and hot sauce come together in this hearty one pot meal.
Here we are, seven days into 2016.
Did you make any New Year resolutions? Or rather, did you break any of them yet?
Mine are pretty boring. There's the usual eat healthier, exercise more. I've been buying more bananas lately so I can make my banana yogurt smoothies and grapefruit and clementines for snacking.
I can't go on a full sugar detox since making desserts is part of my job, so I have to balance it out with lots of produce.
For the exercise, I haven't been walking as much since it gets dark at dinner time, so at the very least I will walk up and down my street during my afternoon break.
Then of course another resolution is the dreaded menu planning.
Some weeks I really hit it out of the park and plan out the entire week effortlessly.
Other weeks I'm struggling to figure out dinner at 4 PM when it's time to prep and cook.
When you think of quick meals, chili may not be the first dish to come to mind as most recipes take a few hours to simmer, but since I tend to be impatient, I made a quicker version with this Buffalo Chicken Chili recipe.
I've had the idea to make this chili for a few years now but have never gotten around to it. Every time I put it on the list, it was soon replaced by another dinner recipe.
Finally I said January will be it – the month of buffalo chicken chili.
January felt like the ideal month to make it. One – it's cold and dreary outside (or relatively warm and dreary, depending on Mother Nature's mood).
Two – it's a bit on the healthier side (or at least compared to most dinners I make).
Three – The Super Bowl is one month away, and instead of buffalo chicken wings, you can totally serve up a big batch of buffalo chicken chili instead for Game Day.
Chili – to add beans or not to add beans?
I asked this question to a group of friends, and it was pretty split.
Half said they added beans while the other half were pretty adamant about no beans.
It boils down to whether you're from the North or South.
Since I'm from PA, I've always had chili with beans, so I added black beans. Otherwise it'd just be ground chicken with sauce, which sounds a lot like sloppy joes to me.
Since you'd be the one making and eating this chili, I'll let you be the judge of adding beans.
Since you'll have leftover black beans, check out my vegetarian stuffed peppers.
Buffalo Chicken Chili
Yield: 4 servings
Prep Time: 15 minutes
Cook Time: 35 minutes
Total Time: 50 minutes
Flavorful chili ready to eat in an hour? Why yes, it is possible with this Buffalo Chicken Chili recipe! Ground chicken, black beans, and hot sauce come together in this hearty one pot meal.
Ingredients
2 teaspoons olive oil
1/2 pound ground chicken
1/4 cup chopped white onion
1 carrot, peeled and chopped
1 clove garlic, peeled and minced
1/2 teaspoon chili powder
1/2 teaspoon smoked paprika
1/4 teaspoon ground cumin
1/4 teaspoon salt
1/2 cup chicken broth
1/4 cup canned tomato sauce
1 cup canned tomatoes, drained
1 cup canned black beans, drained and rinsed
2 - 4 tablespoons hot sauce, to taste
2 tablespoons ranch dressing
1/2 cup shredded cheddar cheese
1 green onion, chopped
Instructions
In a Dutch oven or large pot, heat the oil until hot. Add the chicken, onion, and carrot. Cook until chicken is brown. Add the garlic, chili powder, paprika, cumin, and salt and cook for another minute.
Stir in the broth, scraping up any brown bits on the bottom of the pot then stir in the tomato sauce, tomatoes, and beans. Bring to a boil then turn down to a simmer and cook for 10 minutes.
Stir in the hot sauce, ranch, and cheese until cheese has melted. Simmer for another 10 minutes. Right before serving, garnish each bowl with green onion.
More Buffalo Chicken Recipes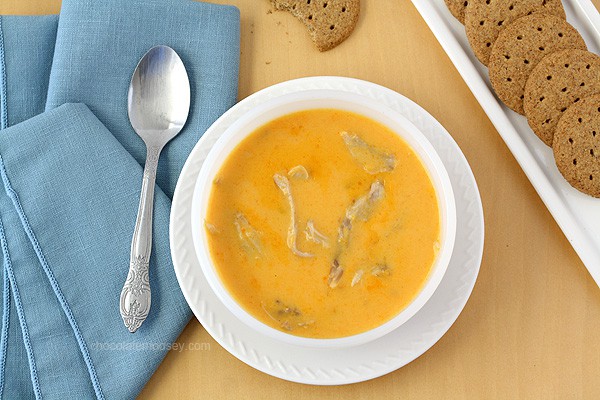 Cheesy Buffalo Chicken Soup

Buffalo Chicken Macaroni and Cheese

Thin Crust Buffalo Chicken Pizza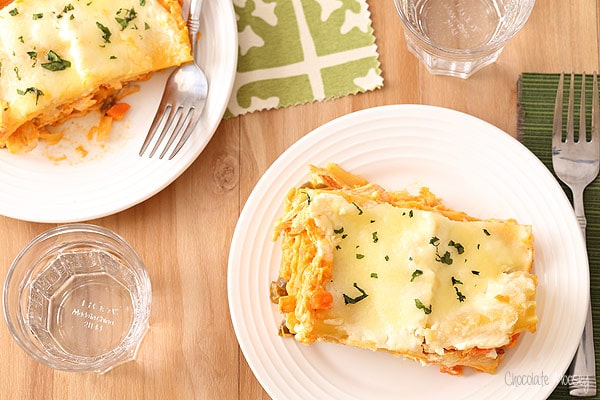 Buffalo Chicken Lasagna For Two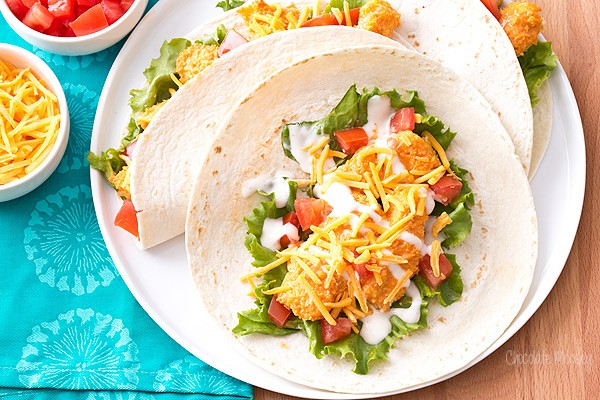 Buffalo Chicken Tacos

Baked Buffalo Chicken Wings
This post may contain affiliate links. As an Amazon Associate and member of other affiliate programs, I earn from qualifying purchase.