Just because it's hot outside doesn't mean you can't have dessert! This fluffy, easy no bake Strawberry Cheesecake Dip makes a great party snack for your summer parties.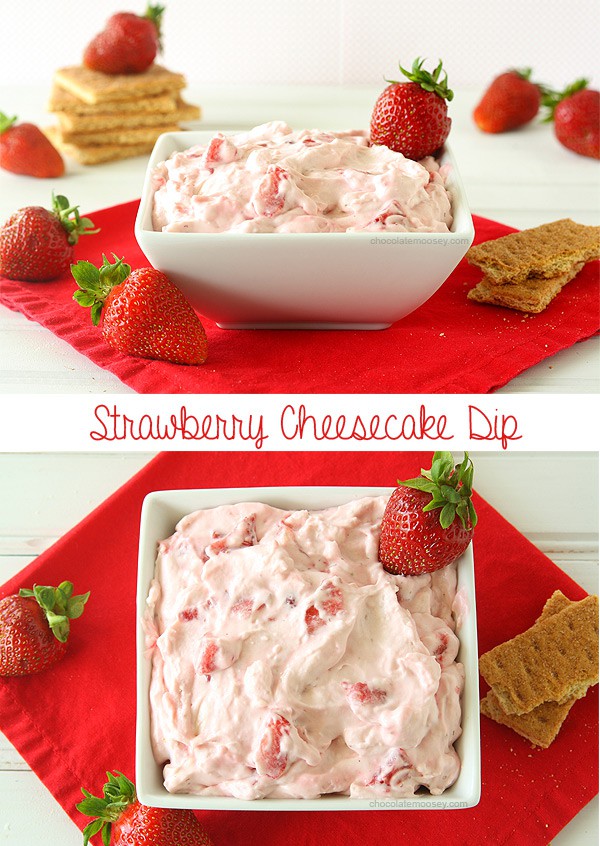 It's here! It's here! Strawberry picking is finally here in PA! It's about a week or so later than usual, mainly because of the wacky weather we had for 2013. Every year for the past too many, Dad and I always go strawberry picking. One of the first things I ended up making was this Strawberry Cheesecake Dip. The idea has been on my mind for the past few months, and I finally have fresh strawberries to make it. Instead of turning the oven on in the 80+ degree weather, I made a lazy no-bake cheesecake in a bowl – cheesecake dip with both pureed and chopped strawberries in it.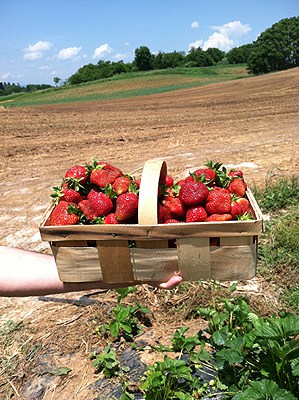 Dad and I almost always go to
Triple B Farms
for our pick-your-own produce. However, because I moved three years ago, we have to plan around when I visit. Normally that would be Memorial Day weekend, but they weren't ready this year. So instead, Dad visited me and we went to
The Drying Shed
. Here you bring your own container, check in at the weigh station, and off you go to the field where one of the workers assigns you a row. 30 minutes later, we came back with 5.57 pounds of strawberries.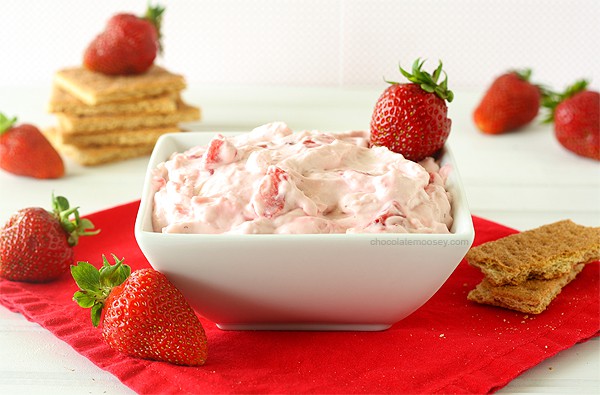 At first glance, it seems like a lot of strawberries, but I'm already halfway through the basket. I already made strawberry sauce to top French toast, a strawberry rhubarb hazelnut crumble, and a semi-failed shortcake (I put too much batter in the pans). Then of course this very successful Strawberry Cheesecake Dip. You can eat it with graham crackers, fresh strawberries, pretzels, and/or a spoon. Spread it on top of your bagel or a slice of angel food cake. Or if you really want to be fancy, layer it into parfait glasses with cubes of cake (angel food, sponge, and pound cakes come to mind).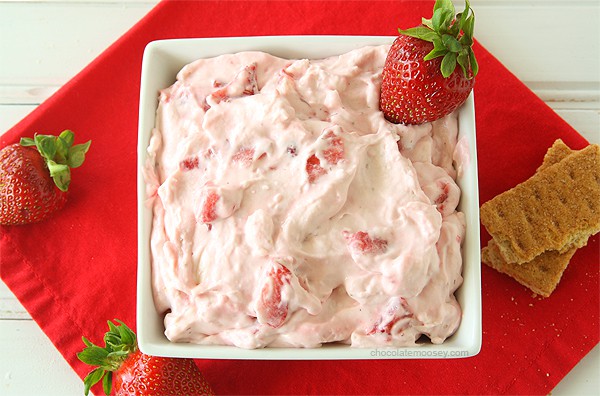 If you're looking for a quick summer dessert for your next potluck or get together, you need to make this cheesecake dip because it takes no more than 30 minutes to make the dip (and an hour of chill time, but there's no effort on your part for that) plus there is no need to turn on any heat, not even the stove. I think we can all agree that it doesn't get better than that, right?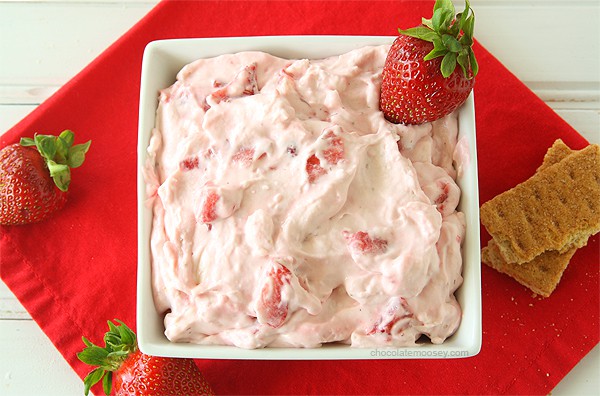 Ingredients
2 cups chopped strawberries
1/2 cup heavy whipping cream
1 cup + 1 teaspoon powdered sugar
8 ounces cream cheese, softened
Graham crackers, for dipping
Instructions
In a blender, puree 1 cup strawberries. Strain to remove seeds. Set aside.
In a medium bowl, beat the cream until soft peaks form (when you pull the beaters straight up, peaks form but fall over). Add in 1 teaspoon powdered sugar then beat until stiff peaks form (peaks form and don't fall over).
In a large bowl, beat the cream cheese and 1 cup powdered sugar until light and smooth, about 2-3 minute. Beat in the pureed strawberries until mixed thoroughly. Fold in the whipped cream then fold in the remaining strawberries. Chill for at least 1 hour before serving.
Notes
© Chocolate Moosey. All images and content are copyright protected. Please do not use my images without prior permission. If you want to republish a recipe, please rewrite it in your own words or link back to the post for the recipe.
7.6.3
3159
https://www.chocolatemoosey.com/2013/06/06/strawberry-cheesecake-dip/
More Strawberry Recipes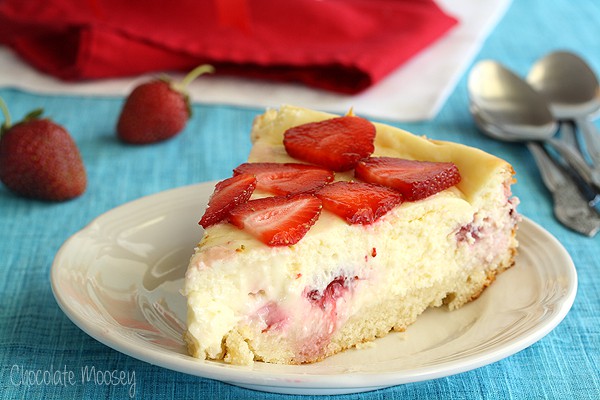 Strawberry Shortcake Cheesecake

Strawberry Swirl Cheesecake

Raspberry Swirl Cheesecake Tart (can sub strawberries)