Raspberry Cheesecake Bars
Celebrate the joys of life with Raspberry Cheesecake Bars with a crumb topping and enjoy a moment of sweet indulgence with the people you love.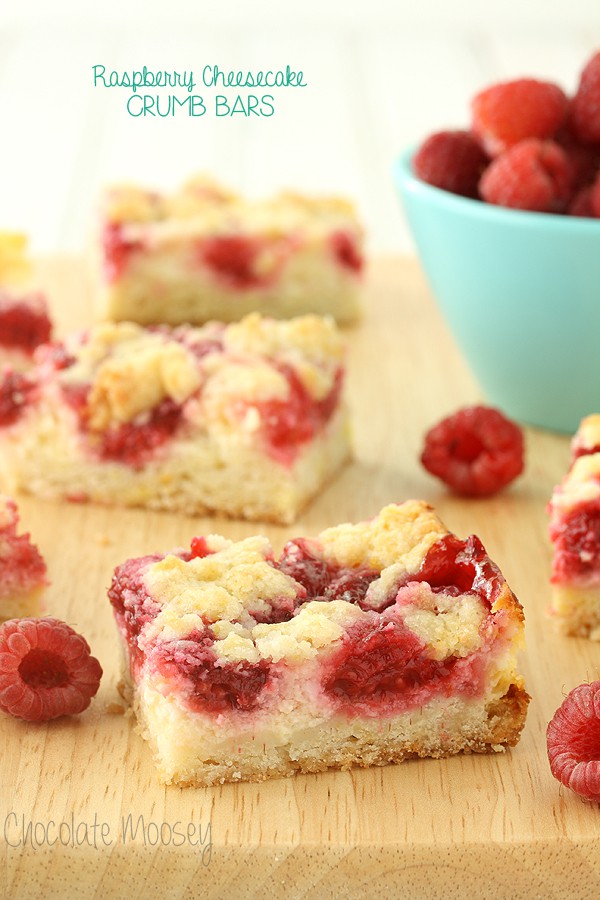 Life is about celebration. Whether it's a holiday, a birthday, a great achievement, a new addition to the family, or just simply a friendly gathering, there is almost always something sweet to eat.
If it's me celebrating my own moment, I'll make these mini Raspberry Almond Crisps.
If I'm invited to a big celebration, I'll bring something special because baking is my way of sharing joy.
Of course it depends on the people attending – if they don't have a sweet tooth, I'll make something savory – but 98 percent of the time, I'm making something sweet.
And as some of you already know, cheesecake is the one dessert I make too much a lot.
Today I'm bringing you Raspberry Cheesecake Bars with a crumb topping. Not only do they spotlight one of nature's best fruits, you can enjoy a moment of sweet indulgence at the end of a busy day.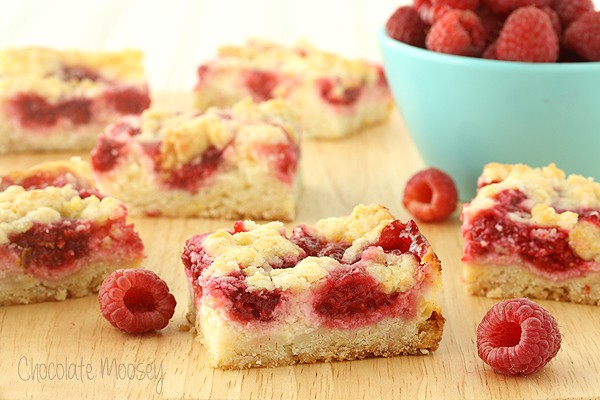 Most of the time, I'm transporting desserts outside of my kitchen to share, usually to work or a friend's house.
Although I've made whole cheesecakes to share, I've learned from experience that take along treats are much easier to serve at celebrations, especially if the food is served on a table buffet style.
Not only do you not have to cut your own slice, cheesecake crumb bars are small enough to squeeze on an already-overflowing plate.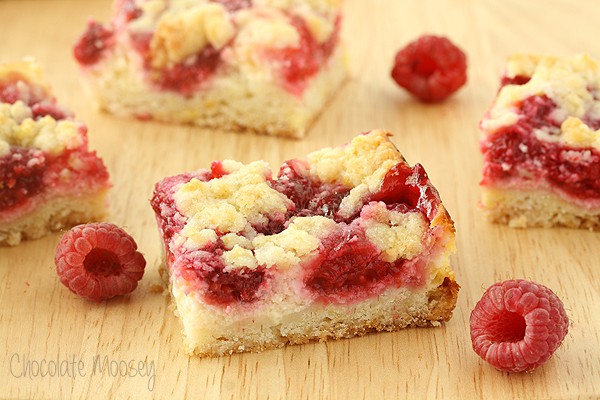 So let's break down what a raspberry cheesecake crumb bar is.
The bottom layer is similar to a pastry dough because you cut in cold butter using a pastry cutter. What's nice is you reserve some of the dough for the topping, so the work is already done.
The next layer is the creamy cheesecake layer. Make sure you have as little lumps as possible before adding.
On top of that is raspberry pie filling that you make on the stove in 5 minutes.
Finally the reserved bottom layer is crumbled on top.
Don't want raspberry? Check out Blueberry Lemon Bliss Cheesecake Bars from The Baking ChocolaTess.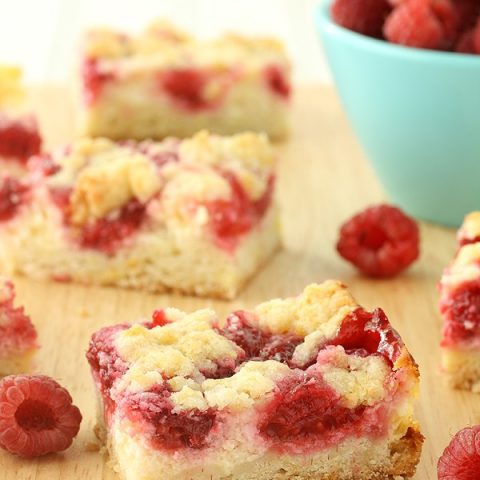 Raspberry Cheesecake Crumb Bars
Yield: 1 dozen
Prep Time: 45 minutes
Cook Time: 45 minutes
Total Time: 1 hour 30 minutes
Celebrate the joys of life with Raspberry Cheesecake Crumb Bars and enjoy a moment of sweet indulgence with the people you love.
Ingredients
Raspberry Filling
1/4 cup water
1 teaspoon lemon juice
1/4 cup granulated sugar
1 tablespoon cornstarch
12 ounces (roughly 3 1/2 cups) Driscoll's Raspberries
Base
1/2 cup granulated sugar
1 1/2 cups all purpose flour
1 teaspoon lemon zest
1/2 teaspoon baking powder
1/8 teaspoon salt
1/2 cup (1 stick or 4 ounces) cold butter, cut into 12 tablespoons
1 egg
Cheesecake
8 ounces cream cheese, softened
1/4 cup granulated sugar
1 egg
1 teaspoon vanilla extract
2 tablespoons lemon juice
Instructions
Preheat the oven to 375F. Line an 8x8 pan with parchment paper.
Make the raspberry filling: In a large saucepan, combine water, juice, sugar, and cornstarch. Stir over medium heat until thickened and bubbly, about 2-3 minutes. Once it bubbles, cook for another 2 minutes, constantly stirring. Remove from heat and gently stir in the raspberries. Cool while making the base and cheesecake.
Make the base: In a large bowl, whisk together the sugar, flour, lemon zest, baking powder, and salt. With a pastry cutter or two knives, cut in the butter until the pieces look like pebbles then cut in the egg. Dough will be crumbly. Reserve 1/2 cup for the topping and pat the rest into the bottom of the pan.
Make the cheesecake: In a large mixing bowl, beat together the cream cheese and sugar until smooth. Beat in the egg, vanilla, and lemon juice. Pour over the base layer. Top with the raspberry filling then top with the reserved 1/2 cup of topping.
Bake 38-40 minutes or until the top is golden brown, the edges pull away from the pan sides,and the center slightly wiggles when given a gentle shake. Cool completely before cutting into 12 bars. Refrigerate leftovers in an airtight container for up to one week.
Want more? I'm sure you're going to love these recipes too: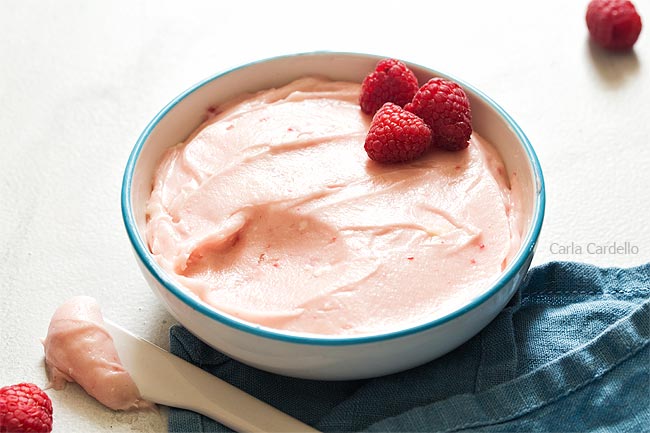 Raspberry Cream Cheese Frosting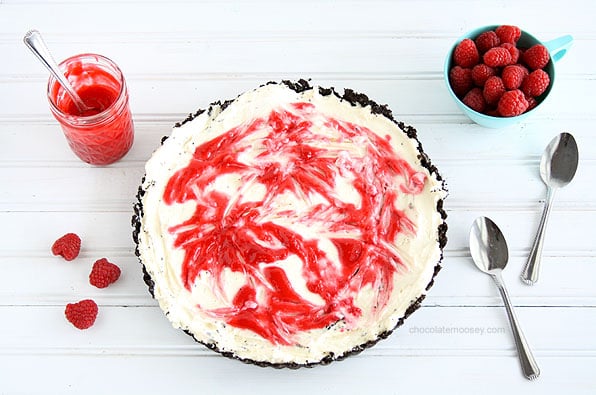 Raspberry Swirl Cheesecake Tart

Peach Cheesecake Crumb Bars

Baked Cheesecake In A Jar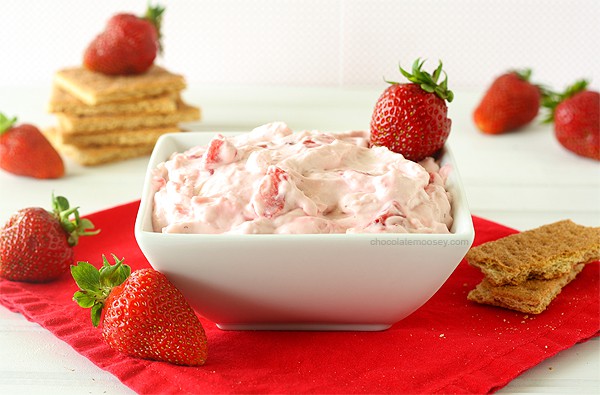 Strawberry Cheesecake Dip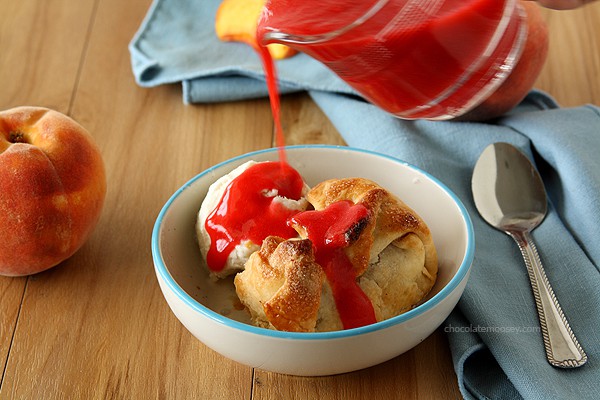 Peach Dumplings With Raspberry Sauce
This post may contain affiliate links. As an Amazon Associate and member of other affiliate programs, I earn from qualifying purchase.