Creamy Onion Bacon Soup
With the weather getting cooler and schedules becoming busier, this soul-warming Creamy Onion Bacon Soup can be ready for dinner in 45 minutes.

If you were stuck on a deserted island (not dessert island, unfortunately) and could only cook with three ingredients, what would they be?
Onions would definitely be on my list. Seriously, I go through so many onions for one person, a three-pound bag is nothing.
If a recipe calls for onion, I add extra onion. If a recipe doesn't call for onion, I add onion.
Grilled cheese missing something? Add fried onions.
Making sloppy joes? Add onion.
When I'm eating out at restaurants and don't want fries (which is most of the time)? Add onion rings.
Burger comes with fried onions on it? I want that one. Patty melt with caramelized onions on it? I want that one too.
Dare I say this Italian girl cooks with more onion than garlic? Because I most certainly do.
Ever since I quit my corporate job and started working from home, I've been busier than ever (which is ironic because I was practically working two jobs before).
Probably because I know I need to hustle and there is sooo much to do when you work for yourself.
By the time dinner rolls around, I just want to make something relatively quick then go sit on the couch watching reruns of Criminal Minds.
Soup is my go-to quick dinner because I have a set formula for making it. All of my soups are made the same way, just different flavors.
Depending on the ingredients, soup is ready after 30-45 minutes. Since I love onion so much, I wanted a soup where onion was the hero and not just the sidekick.
This Creamy Onion Bacon Soup came to mind. Lots of onion with a side of bacon. Now that is what I call dinner.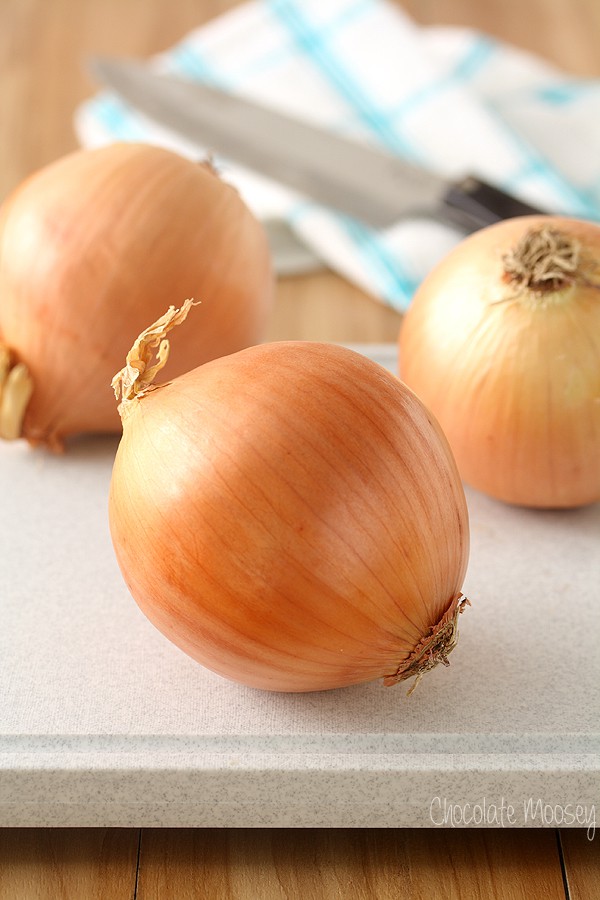 The key to making quick dinners is prepping ahead of time.
Since I use so much onion throughout the week, I chop a whole onion at one time then store what I don't use in a container in the refrigerator.
When it's time to cook, I just grab a handful and throw it into my pan.
Because I wanted this creamy onion soup to have lots of flavor, I cooked bacon right in the pot and used the bacon fat to cook the onions.
That means this recipe has the bonus of being a one-pot meal. One pot means less dishes. Less dishes means more time to eat onion soup.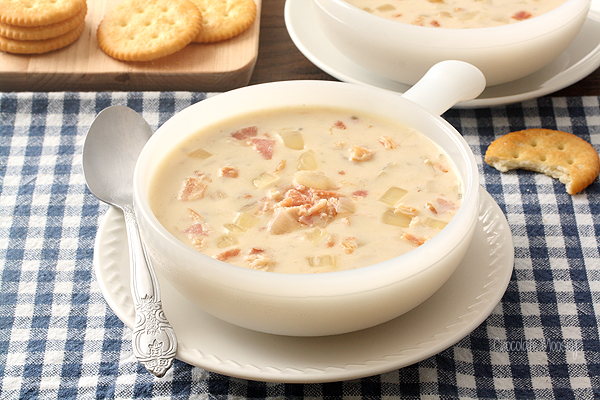 Love onion as much as I do but want to make this soup vegetarian-friendly?
Instead of sauteing the onions in bacon fat, skip the bacon and use olive oil.
For the chicken broth, use vegetable broth. For the Parmesan cheese, use your favorite white cheese, such as mozzarella or Swiss.
You can even add sliced portobello mushrooms to bring some of that meatiness to the soup.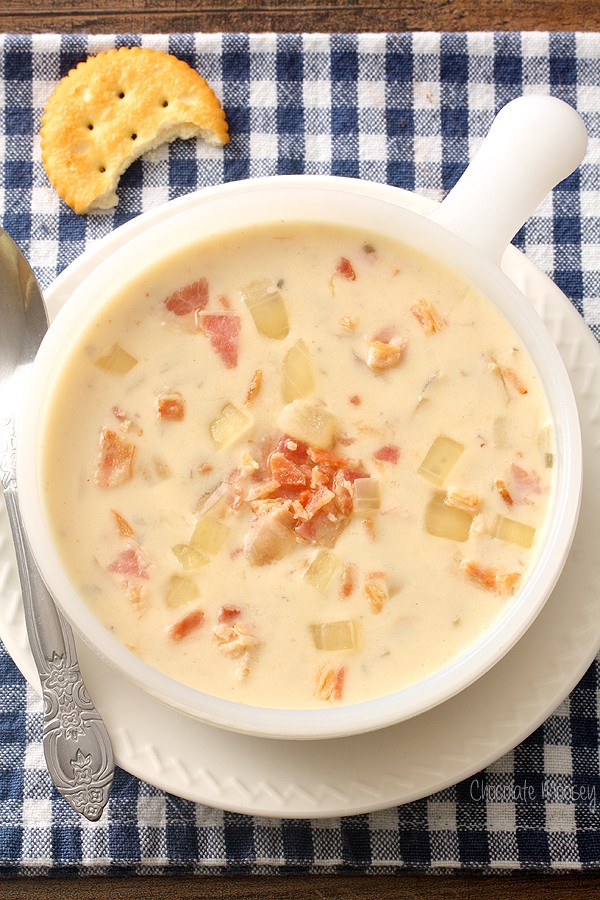 Want more soup recipes? Check out my Kohlrabi Soup.
Creamy Onion Bacon Soup
Yield: 4 servings
Prep Time: 15 minutes
Cook Time: 30 minutes
Total Time: 45 minutes
With the weather getting cooler and schedules becoming busier, this soul-warming Creamy Onion Bacon Soup can be ready for dinner in 45 minutes.
Ingredients
3 strips uncooked bacon
1 medium yellow onion (about 8 ounces), chopped
1/4 cup all-purpose flour
1 teaspoon dried chives
1 teaspoon salt
3 cups chicken broth
1/2 cup heavy whipping cream or milk
1/4 cup grated Parmesan cheese
Instructions
Add bacon to a large pot or Dutch oven and turn the heat on to medium. Once the bacon starts cooking, cook on one side for a few minutes until crispy then flip and finish cooking the other side. Remove the bacon and place on a plate lined with a paper towel; pat off as much grease as you can. When cool enough to handle, crumble bacon. Leave the bacon drippings in the pot.
Add the onion to the bacon drippings and cook until soft, stirring often, about 10-12 minutes.
Add the flour, chives, and salt to the cooked onions. Gradually stir in the broth. Bring to a boil, stirring often. Once boiling, cook for 5 minutes until the broth starts to thicken slightly. Add the cream, cheese, and crumbled bacon. Cook another 1-2 minutes then serve immediately.
Notes
Love onions but want to make this soup vegetarian-friendly? Skip the bacon and cook the onion in 1 tablespoon olive oil. Use vegetable broth in place of chicken broth and mozzarella or Swiss cheese for Parmesan cheese.
This post may contain affiliate links. As an Amazon Associate and member of other affiliate programs, I earn from qualifying purchase.