Coffee meets hot chocolate in this Mexican Spiced Mocha drink recipe. The cinnamon and chili powder give it a nice kick to help wake you up when you need it the most.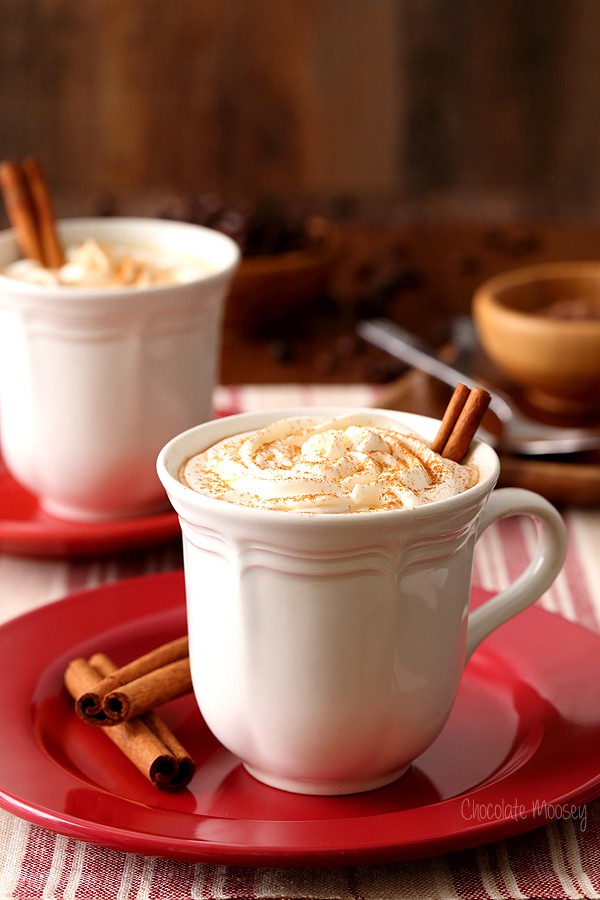 I was compensated by iCoffee for this recipe. As you'll soon find out, I am a huge coffee drinker. As always, thank you for reading and supporting brands I work with.
Hi, my name is Carla and I'm addicted to coffee. Every single morning I have a cup. Some afternoons I have a second cup. I'm addicted to coffee houses and expensive specialty drinks. I'm addicted to coffee beans and that beautiful coffee aroma. I'm a coffee snob addicted to lattes and mochas. Coffee plays a huge role in my life. Meeting a friend? Let's meet for coffee. Traveling on the Turnpike? Better grab a coffee for the drive. Having a bad day? Coffee will fix that. I love both the taste of coffee (the darker, the better!) and those overly-sweet coffeehouse drinks. I'm the one anxiously waiting for a certain chain's pumpkin spice lattes and red holiday cups. It's also a little embarrassing about how much money I spend on coffee. I've invested in an espresso machine and bean grinder, which totally helps, but it also takes time. Time to grind the beans. Time let the machine warm up. Time to steam the milk. Time to clean up. And although under normal circumstances this makes me sound like I'm a lazy whiner, have you ever made coffee before you were awake? There are times where I need coffee to make coffee. I have tried to make coffee without water before. Other times without putting the filter in place. My favorite was without the coffee pot. I really do need coffee to function.
Then there are those days where I need an extra cup in the afternoon. Like I mentioned, the espresso machine does take some time, and when you're working, you don't want to spend time making coffee. That's where a single-serving coffee machine, such as the iCoffee® Single Serve, comes into play. I have a bit of a coffee ritual. Plain in the morning, flavored in the afternoon. My latest obsession is making these Mexican Spiced Mocha drinks at home. Coffee meets hot chocolate with a bit of spice from cinnamon and chili powder. Yes, chili powder. It sounds crazy, but I promise it's crazy good.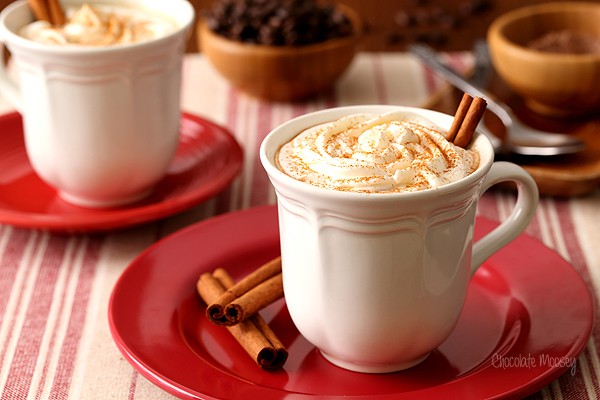 Now that I'm back in Pittsburgh, I'm about 5-10 minutes away from several coffeehouses. It's so tempting to just buy a coffee, but trust me – that money adds up very quickly. On the flip side, it's where I draw my coffee inspiration. There's a local Pittsburgh chain that's quickly becoming my favorite coffeehouse. When I was reading their menu, Mexican Spice Mocha instantly jumped out at me. There's just enough chili spice that you can taste it without setting your throat on fire. I love it so much, I almost always order it. "Think I'll try something new today. Just kidding. Mexican Spiced Mocha, please." Since I can't buy one every day, I just make it at home.
This isn't my first time playing with single-serve machines. My previous employer had Keurigs set up in the kitchen. Even though it was convenient, I could never make a cup quite how I liked it. I prefer my coffee a bit stronger and darker than the average person. Luckily, iCoffee® has what they call the world's first Dial-a-Brew™ technology, which allows each user to customize strength and taste (
this video explains it all
). No more bitter or acidic aftertaste either. That means someone like me can have a much stronger brew by choosing 6 ounces rather than someone like my dad who prefers it a little lighter and would choose 8 ounces without having to brew an entire new pot of coffee. Oh and the best part? The iCoffee® lights up and flashes at you when you are out of water. Seriously, you can't ignore it. That certainly comes in handy when you need coffee to make coffee.
I have to admit – I was hesitant in owning a single-serve machine because of the mini brew cups you need to buy (which luckily iCoffee® is compatible with all k-type cups). Not only does that money add up, it would take me awhile to find a coffee blend I like. Thankfully, they also make iCup, which is a reusable filter that I can fill with any coffee grounds I please. Talk about customizing my coffee. To learn more about iCoffee®, visit their
website
,
Facebook page
, and
Twitter account
. Right now you can only buy iCoffee® Opus Single Serve at Bed, Bath, and Beyond stores as the product is still new (
use the store locator
), but you can
buy the iCup online
.
Ok let's talk Mexican Spiced Mochas! Technically speaking, mochas are made with espresso, steamed milk, and chocolate syrup. My version here is coffee, regular milk, and a cocoa powder mixture. Even though this recipe isn't a true mocha (I know way too much about coffee drinks), let's pretend it is because it sounds much better than Mexican Spiced Chocolate Coffee drink. The recipe I listed below is for a single drink. However, if you're smart and plan ahead of time, you can make a big batch of the spiced cocoa mixture to last you all week. Also, the amount of spice really depends on your chili powder and preference. I used Aleppo chili powder, but if yours is spicier (or milder), then you may need to play with the amount.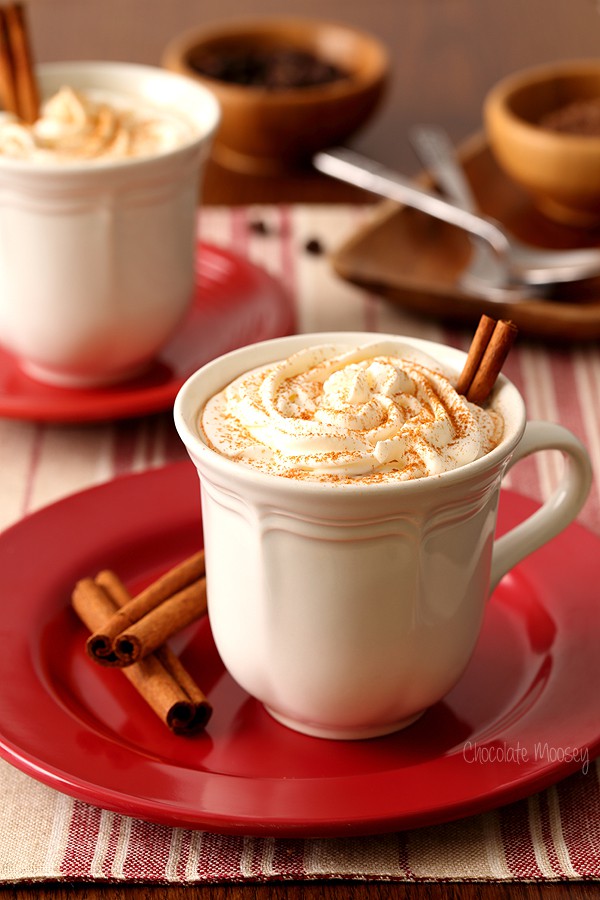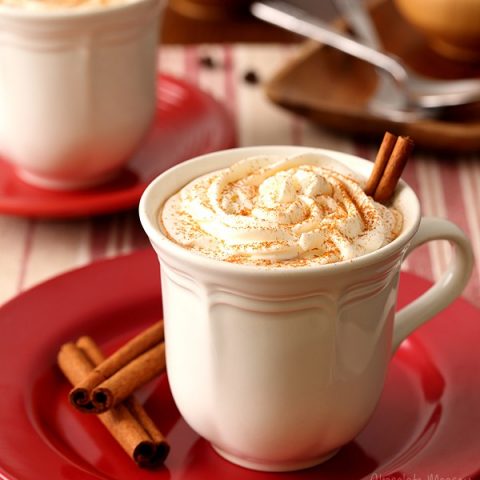 Mexican Spiced Mocha
Yield: 1

Prep Time: 5 minutes

Total Time: 5 minutes

This recipe is more of a reference as your taste in coffee may vary. Customize your mocha by using your preferred coffee strength/blend, amount of chili powder, and amount of milk.
Ingredients
2 tablespoons powdered sugar
1 tablespoon Dutch-processed cocoa powder*
1/4 teaspoon ground cinnamon
1/8 - 1/4 teaspoon chili powder (depends on spice level)
6 - 8 ounces (3/4 -1 cup) hot coffee
1/4 cup milk
Whipped cream, for serving**
Instructions
In the bottom of a coffee mug, stir together the powdered sugar, cocoa powder, cinnamon, and chili powder. Pour in hot coffee and stir until dissolved. Stir in milk. Top with whipped cream and sprinkle with cinnamon, if desired.
Notes
I prefer Dutch process cocoa because it adds a little more depth to the drink. However, you can substitute regular unsweetened cocoa powder.

*To make homemade whipped cream for 1 serving, beat 2 tablespoons heavy whipping cream in a small, deep bowl until it starts to thicken. Gradually add 1 teaspoon powdered sugar then beat until stiff peaks form (when you pull the beaters straight up, peaks will form and not fall over). Pipe or spoon on top of mocha then sprinkle with ground cinnamon.



More Recipes To Warm You Up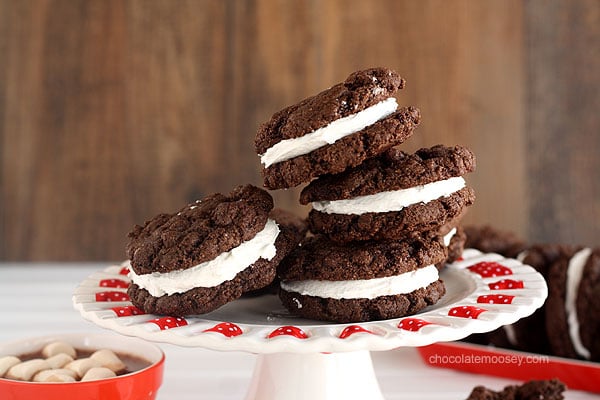 Mexican Hot Cocoa Sandwich Cookies
Disclosure: I was compensated by iCoffee for this recipe. As always, thank you for reading and supporting brands I work with, which allows me to bring you more recipes. All opinions, text, and photographs are my own.