Coffee meets hot chocolate in this Mexican Spiced Mocha drink recipe. The cinnamon and chili powder give it a nice kick to help wake you up when you need it the most.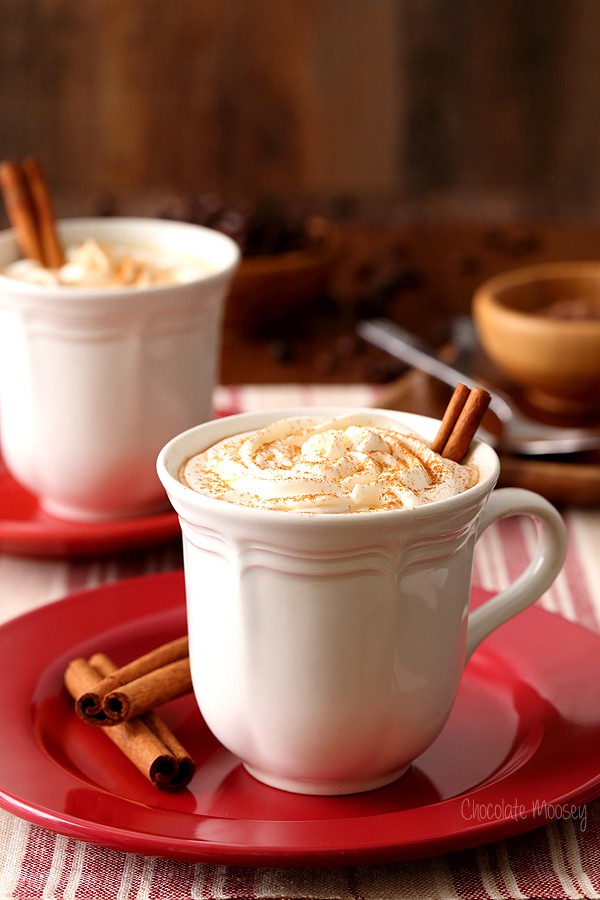 Hi, my name is Carla and I'm addicted to coffee.
Every single morning I have a cup. Some afternoons I have a second cup.
I'm addicted to coffee houses and expensive specialty drinks. I'm addicted to coffee beans and that beautiful coffee aroma.
I'm a coffee snob addicted to lattes and mochas.
Coffee plays a huge role in my life. Meeting a friend? Let's meet for coffee. Traveling on the Turnpike? Better grab a coffee for the drive. Having a bad day? Coffee will fix that.
I love both the taste of coffee (the darker, the better!) and those overly-sweet coffeehouse drinks.
I'm the one anxiously waiting for a certain chain's pumpkin spice lattes and red holiday cups.
It's also a little embarrassing about how much money I spend on coffee. I've invested in an espresso machine and bean grinder, which totally helps, but it also takes time.
Time to grind the beans. Time let the machine warm up. Time to steam the milk. Time to clean up.
And although under normal circumstances this makes me sound like I'm a lazy whiner, have you ever made coffee before you were awake? There are times where I need coffee to make coffee.
I have tried to make coffee without water before. Other times without putting the filter in place. My favorite was without the coffee pot. I really do need coffee to function.
Then there are those days where I need an extra cup in the afternoon. Like I mentioned, the espresso machine does take some time, and when you're working, you don't want to spend time making coffee. That's where a single-serving coffee machine comes into play.
I have a bit of a coffee ritual. Plain in the morning, flavored in the afternoon.
My latest obsession is making these Mexican Spiced Mocha drinks at home. Coffee meets hot chocolate with a bit of spice from cinnamon and chili powder.
Yes, chili powder. It sounds crazy, but I promise it's crazy good.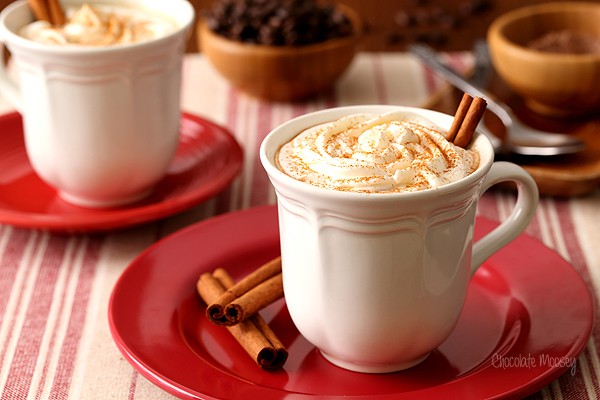 Now that I'm back in Pittsburgh, I'm about 5-10 minutes away from several coffeehouses. It's so tempting to just buy a coffee, but trust me – that money adds up very quickly.
On the flip side, it's where I draw my coffee inspiration. There's a local Pittsburgh chain that's quickly becoming my favorite coffeehouse.
When I was reading their menu, Mexican Spice Mocha instantly jumped out at me. There's just enough chili spice that you can taste it without setting your throat on fire.
I love it so much, I almost always order it. "Think I'll try something new today. Just kidding. Mexican Spiced Mocha, please."
Since I can't buy one every day, I just make it at home.
Ok let's talk Mexican Spiced Mochas!
Technically speaking, mochas are made with espresso, steamed milk, and chocolate syrup. My version here is coffee, regular milk, and a cocoa powder mixture.
Even though this recipe isn't a true mocha (I know way too much about coffee drinks), let's pretend it is because it sounds much better than Mexican Spiced Chocolate Coffee drink.
The recipe I listed below is for a single drink. Also, the amount of spice really depends on your chili powder and preference.
I used Aleppo chili powder, but if yours is spicier (or milder), then you may need to play with the amount.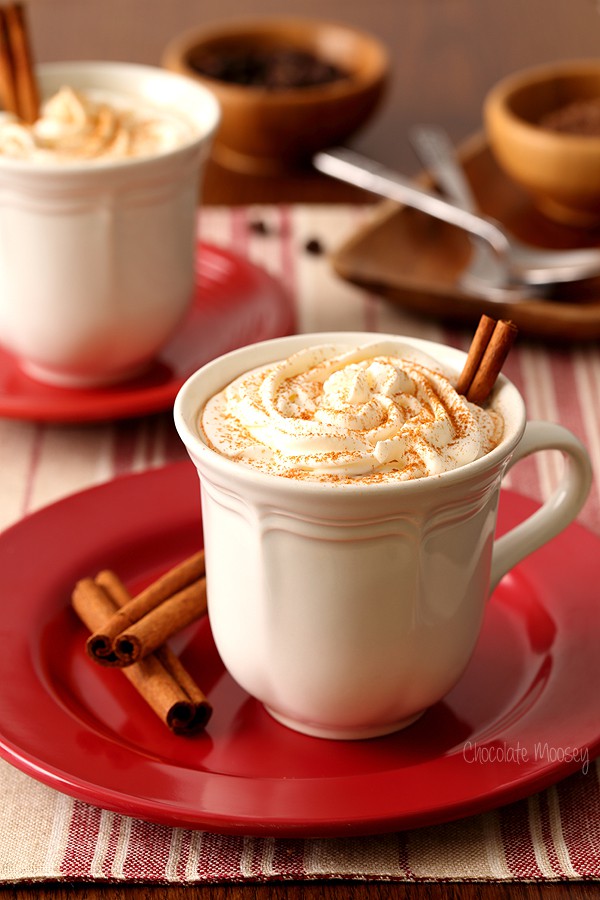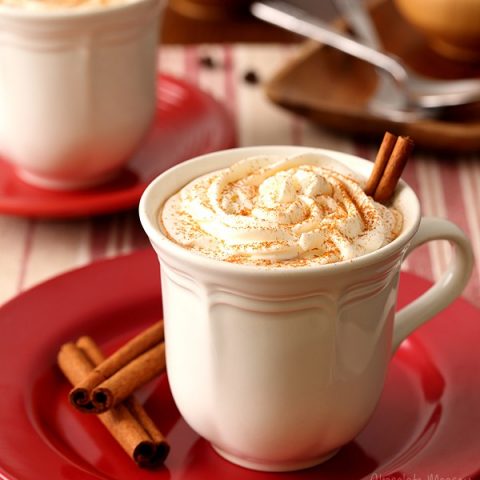 Mexican Spiced Mocha
Coffee meets hot chocolate in this Mexican Spiced Mocha drink recipe. The cinnamon and chili powder give it a nice kick to help wake you up when you need it the most.
Ingredients
2 tablespoons powdered sugar
1 tablespoon unsweetened cocoa powder
1/4 teaspoon ground cinnamon
1/8 - 1/4 teaspoon chili powder (depends on spice level)
6 - 8 ounces (3/4 -1 cup) hot coffee
1/4 cup milk
Whipped cream, for serving**
Instructions
In the bottom of a coffee mug, stir together the powdered sugar, cocoa powder, cinnamon, and chili powder.
Pour in hot coffee and stir until dissolved. Stir in milk. Top with whipped cream and sprinkle with cinnamon, if desired.
More Recipes To Warm You Up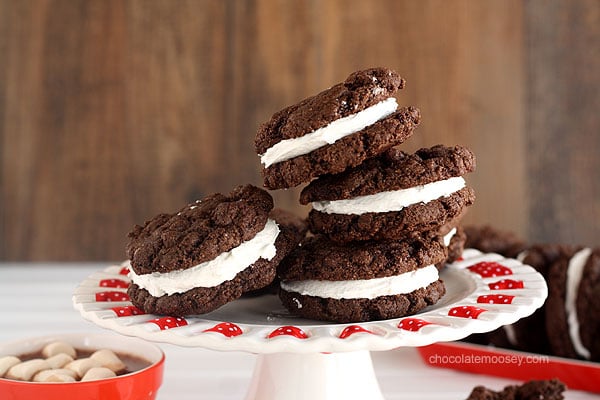 Mexican Hot Cocoa Sandwich Cookies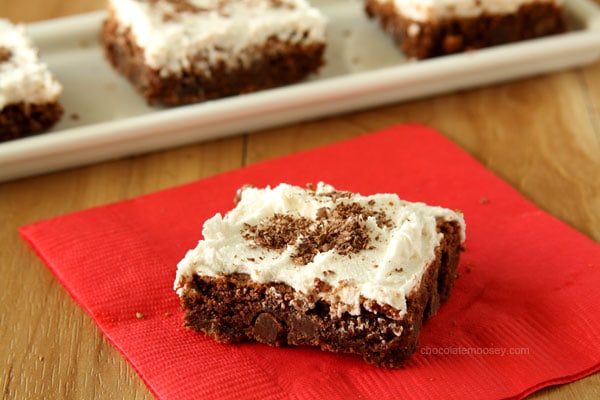 Mexican Hot Chocolate Brownie Cookie Bars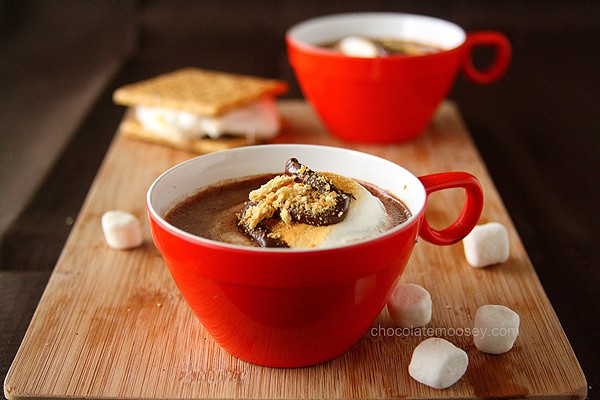 S'mores Hot Cocoa

Caramel Hot Chocolate

Toasted Coconut Hot Chocolate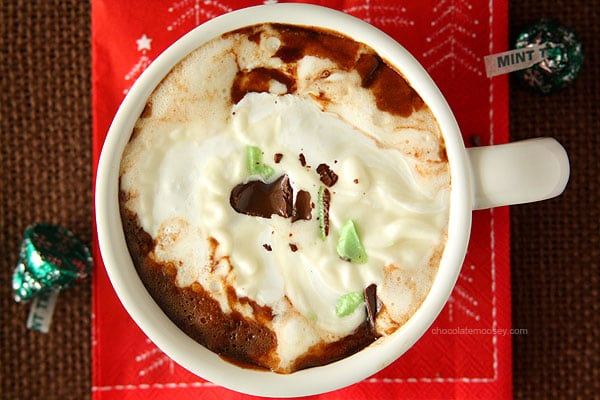 Cherry Cordial and Mint Truffle Kiss Hot Chocolate