Decisions, decisions. They suck sometimes. I'm not talking about choosing between chocolate and vanilla, cookies and brownies, or cheese and no cheese. I'm talking about change. Change is good. Change is scary. Change is risky. And sometimes when the decisions leave you restless and confused inside, you don't know which way to jump. Being an adult is hard. But you know what isn't hard? These Fudgy FlufferNutter Swirl Brownies. There are no decisions here. Chocolate, peanut butter, and marshmallow fluff are in one fudgy brownie. See? No decisions. Just make them, eat them, and pretend the real world doesn't exist.
I love making brownies because you only need one pot to make the batter. That also means you can whip up brownies at last minute with little effort. Easy decision. The hardest part is deciding how many to eat. Another decision that you don't have to make is whether you should swirl in peanut butter or marshmallow fluff. Just swirl in both! You're definitely going to need a glass of milk to go with these decadent treats (except I don't like drinking a straight-up glass of milk, so I opt for morning coffee).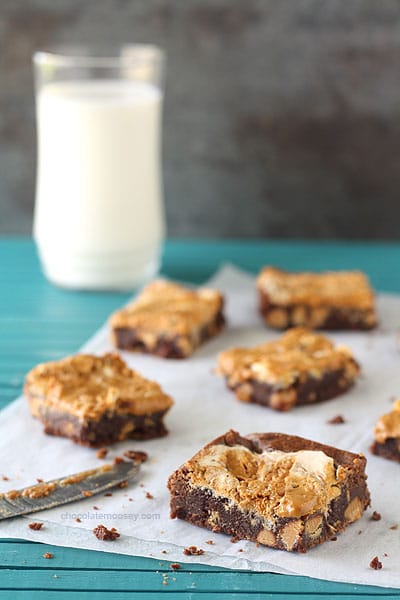 There's a saying that if you can't make a decision, flip a coin because when it's in the air, you'll know how you want it to land. Maybe I'll flip some brownies.
On second thought, I'll just eat them.

Fudgy Fluffernutter Swirl Brownies
Ingredients
1/2 cup (1 stick) unsalted butter
1 1/2 ounces unsweetened chocolate, chopped into pieces
1/4 cup unsweetened cocoa powder
1 1/4 cup granulated sugar
1/4 teaspoon sea salt
1 teaspoon vanilla extract
1 egg
3/4 cup all purpose flour
1/2 cup peanut butter chips
1/4 cup marshmallow fluff
1/4 cup creamy peanut butter
Instructions
Preheat the oven to 350°F. Line a 9x9 with parchment paper (alternatively, grease with cooking spray).
In a medium saucepan, melt the butter and chocolate until smooth. Remove from the heat and whisk in the cocoa powder, sugar, and salt (at this point the batter will be thick and granular). Whisk in the vanilla then the egg. Whisk in the flour then stir in the peanut butter chips (batter will be super thick). Scrape the batter into the baking pan and smooth the top with a spatula.
In a microwavable-safe bowl or cup, warm the marshmallow fluff for 15 seconds or until easy to spread. Spoon onto of the brownie batter and swirl around with a knife. Repeat with the peanut butter.
Bake 25-30 minutes or until the edges just begin to pull away from the sides of the pan and a toothpick inserted into the center comes out clean (it may have some peanut butter - that's ok). Let the brownies cool completely in the pan before cutting into squares.
Notes
© Chocolate Moosey. All images and content are copyright protected. Please do not use my images without prior permission. If you want to republish a recipe, please rewrite it in your own words or link back to the post for the recipe.



Source: Adapted from Katie Workman
—-
If you enjoyed these Fudgy Fluffernutter Swirl Brownies, you may also enjoy these recipes:
From me: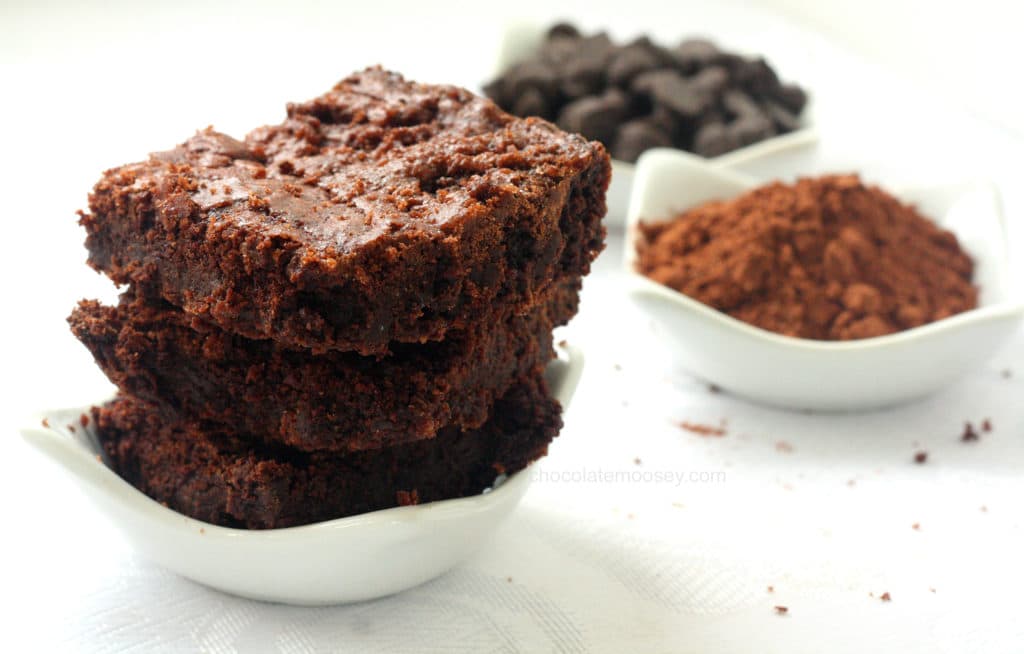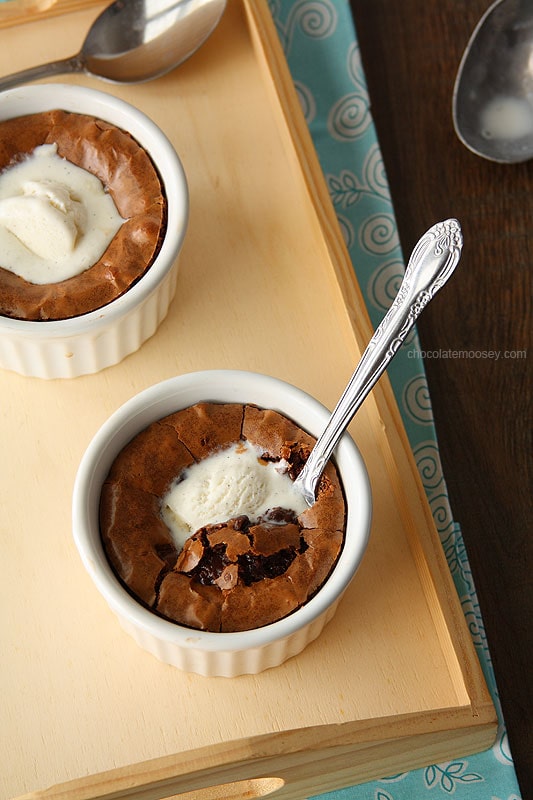 From other bloggers: