Is it possible to have a homemade chocolate cake baked from scratch ready to eat in an hour? Yes it is with Chocolate Stout Skillet Cake made with Guinness beer for St. Patrick's Day.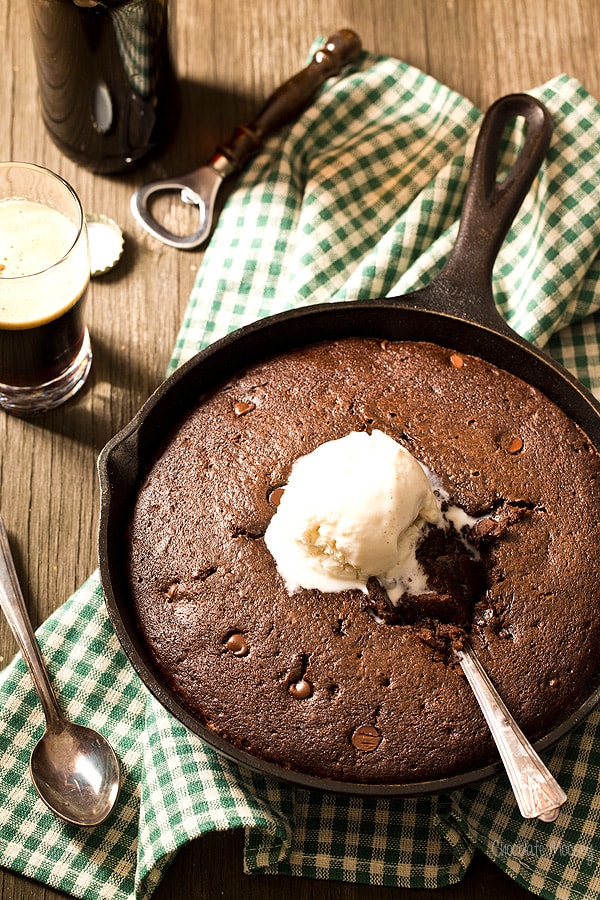 Happy St. Patrick's Day! Are you wearing green right now? Do you have corned beef and cabbage planned for dinner? Are you drinking a pint of Guinness during Happy Hour? I'm actually not doing any of those things, but I'll be making corned beef and cabbage on Saturday when my parents and brother come over to visit. As you make plans for today, I have one more St. Patrick's Day recipe to share with you. It's rare for me to share a seasonal recipe on the actual holiday, but I'm hoping once you learn how quick and easy it is to make this Chocolate Stout Skillet Cake, you'll hurry up and make this for tonight. Or bookmark this for any day of the year where you're craving an easy chocolate cake recipe. Using stout doesn't necessarily mean it's a St. Patrick's Day only recipe.
A cast iron pan has been on my wish list for quite some time, and here it is making its debut with dessert. I chose to start with Chocolate Stout Skillet Cake because skillet cakes are no fuss. Make the cake batter, pour it into the pan, bake, and serve warm. No need to unmold and assemble. You don't even need to wait for it to cool completely. Skillet cakes don't need to be frosted either. In this case, I topped it with vanilla ice cream, but you can use any flavor you'd like including Chocolate Stout Pretzel Ice Cream and Triple Caramel Ice Cream. If you work without distractions, you can have this chocolate stout cake ready to eat in an hour, perfect for a last minute dessert idea.
I've been wanting a cast iron skillet for the longest time and found this beauty at an antique store for a good price. It needed a little bit of TLC, so after learning
how to restore a rusty pan
and
how to reseason it
, it's as good as new. If you don't have a cast iron skillet, you can make this chocolate stout cake in an 8-inch round cake pan.
For the stout, I used Guinness because it's a popular beer for St. Patrick's Day. However, you can use any brand of stout you'd like. Pittsburgh has a couple of local stouts, and I'm sure your city does too.
Item You May Need (affiliate link):
Chocolate Stout Skillet Cake
Ingredients
1 cup all-purpose flour
1/4 cup unsweetened cocoa powder
1/2 teaspoon baking soda
1/4 teaspoon baking powder
1/4 cup (2 ounces or 4 tablespoons) unsalted butter, softened
1/2 cup packed brown sugar
1/4 cup granulated sugar
1 egg, room temperature
1/2 teaspoon vanilla extract
1 ounce semisweet chocolate, melted
1 cup stout beer, room temperature
1/2 cup semisweet chocolate chips
Vanilla ice cream, for serving
Instructions
Preheat oven to 350F. Have a 9-inch cast iron pan or 8-inch round cake pan ready.
In a medium bowl, whisk together the flour, cocoa, baking soda, baking powder, and salt.
In a large mixing bowl, beat together the butter, brown sugar, and sugar until light and creamy, about 2-3 minutes. Beat in the vanilla and eggs, one at a time, until fully incorporated. Beat in the melted chocolate.
Add the flour mixture alternately with the beer, adding the flour in 3 additions and the beer in 2 additions (begin and end with dry ingredients).
Transfer the batter to the cast iron pan. Bake 30-33 minutes or until a toothpick inserted in the middle comes out almost clean. Cool for 15 minutes before serving with ice cream on top.
Source: Adapted from my devil's food layer cake
More Chocolate Stout Recipes

Mini Layered Guinness Cake

Chocolate Stout Cheesecake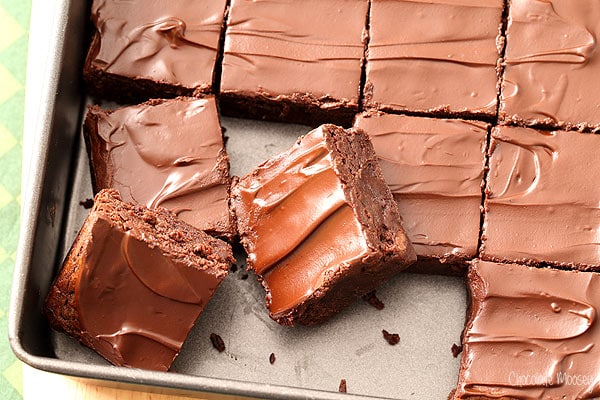 Chocolate Stout Brownies

Chocolate Stout Baked Doughnuts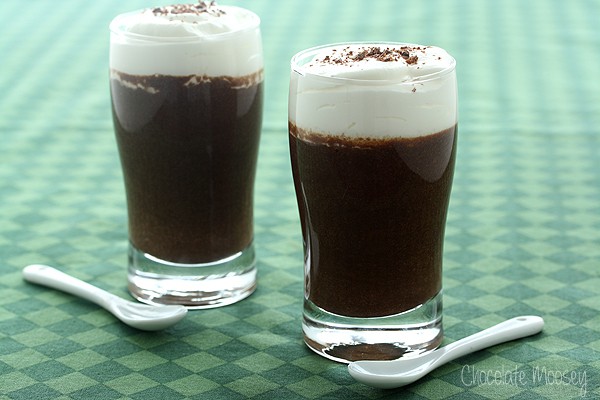 Chocolate Guinness Mousse Cups