Learn how to make Homemade Fajita Seasoning recipe from scratch to keep in your pantry. Use it for steak fajitas, chicken enchiladas, taco salads, and more!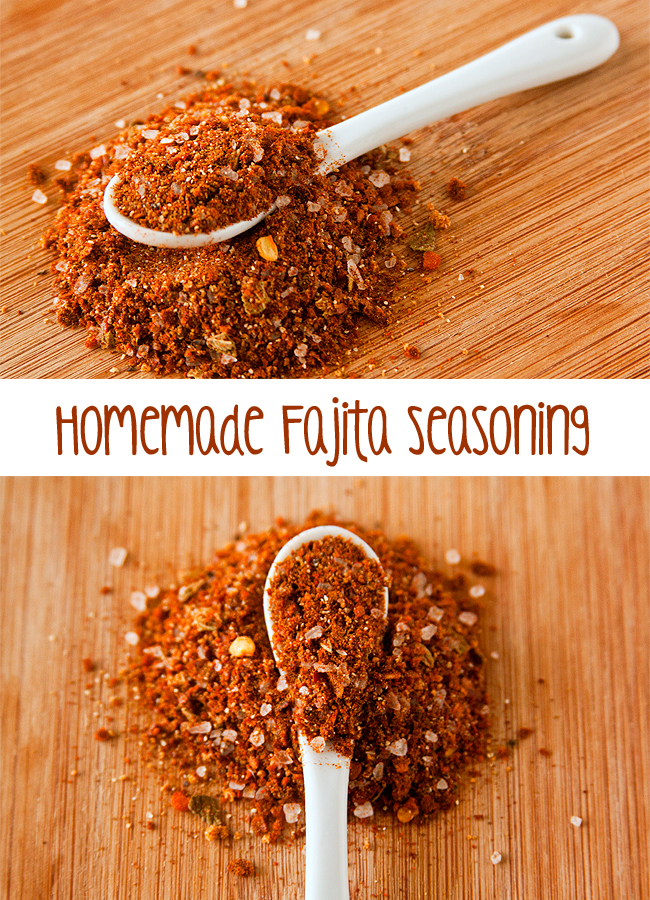 As a food blogger, I don't always share every recipe I make, especially when I cook for fun. Sometimes it is someone else's recipe and I don't change it enough to reblog.
Other times the recipe is so simple, it doesn't even occur to me about sharing.
I've been cooking dinner for myself ever since I studied abroad in Ireland back in 2007. It was my first time with a kitchen and no meal plan on campus.
I learned to get over my fear of touching raw meat very quickly (with the help of a housemate).
One dinner I made a lot throughout college is fajitas, whether it's beef, chicken, or shrimp.
My secret weapon to making a quick and easy dinner is having a jar of Homemade Fajita Seasoning ready to go in my pantry.
If you have basic spices in your pantry, you don't need to run out and buy a packet. You can easily make this fajita seasoning recipe right now.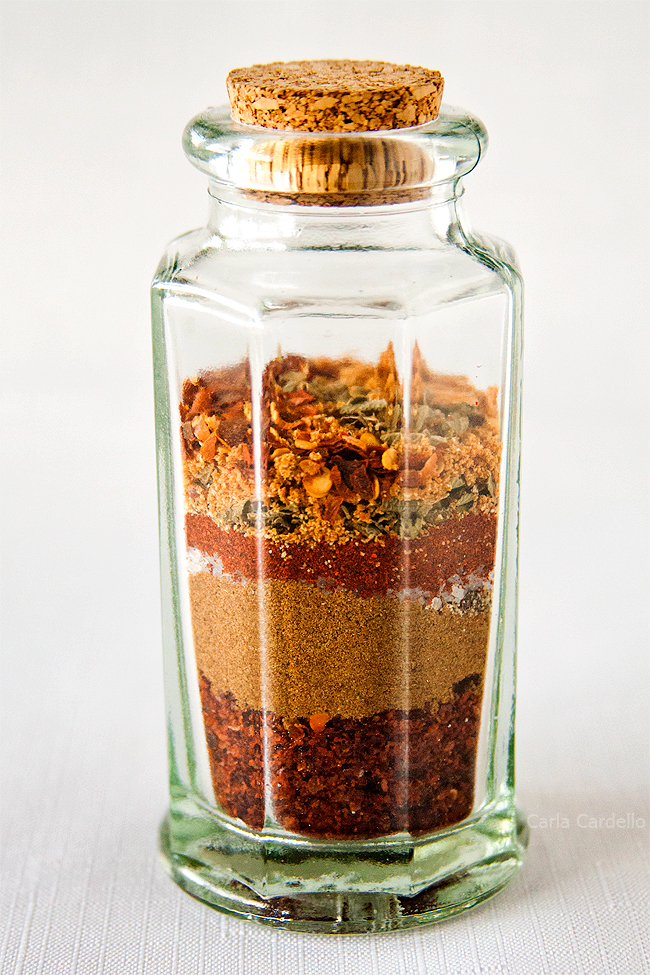 What are fajitas?
Fajitas are a Tex-Mex dish of grilled meat (usually steak or chicken), bell peppers, and onions served in a tortilla.
Fajita seasoning is the spice mix used to flavor the meat, as you can see with my steak fajitas and chicken fajita salad.
What is in fajita seasoning?
Typically the spices in fajita seasoning are chili powder, cumin, black pepper, salt, smoked paprika, dried oregano, garlic powder, and onion powder.
If you really like it spicy, you can also add crushed red pepper or even cayenne pepper to your fajita mix.
If you have a well stocked spice pantry, why go out and buy a packet of fajita seasoning when it'll take 5 minutes to make this easy fajita seasoning recipe at home?
Not to mention you can control the amount of heat and salt in your fajita seasoning.
For the best fajita seasoning recipe, you want to use the high quality spices.
I've made it with cheap chili powder from the dollar store and with top quality chili powder. Huge difference with both taste and spice level (no surprise there).
Don't get me wrong – if all you have is the cheap dollar spices, by all means it still makes a great dinner.
Trust me – I didn't have the money to splurge on high quality ingredients until after college, and I've been making this recipe longer than that.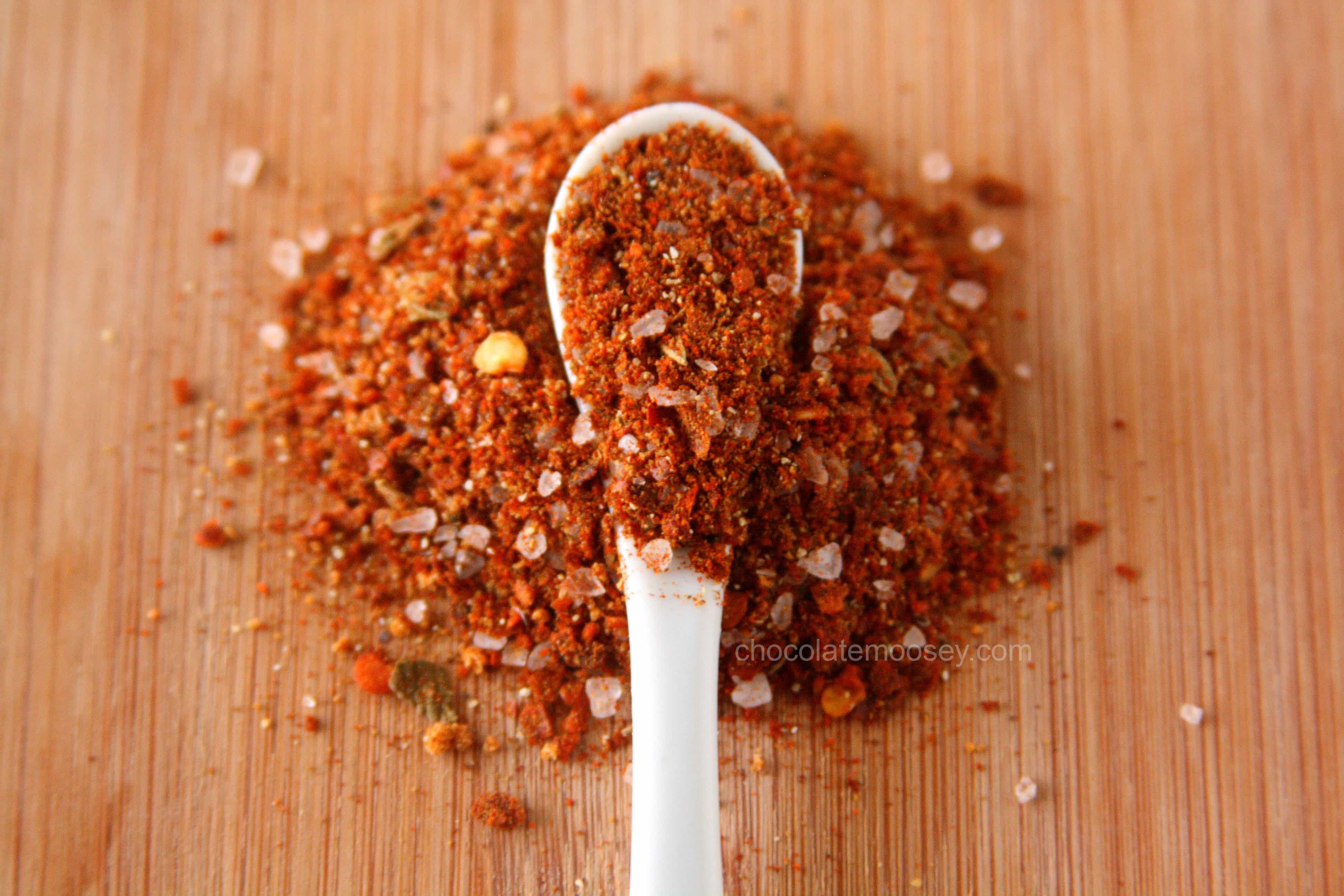 What is the difference between taco seasoning and fajita seasoning?
I've been researching this question quite a bit. Turns out nobody really knows the answer!
What I personally concluded is although they contain the same spices, they have a different ratio, which alters the taste slightly.
I personally use my seasoning for both fajitas and tacos. I don't think there's any hard rule to follow.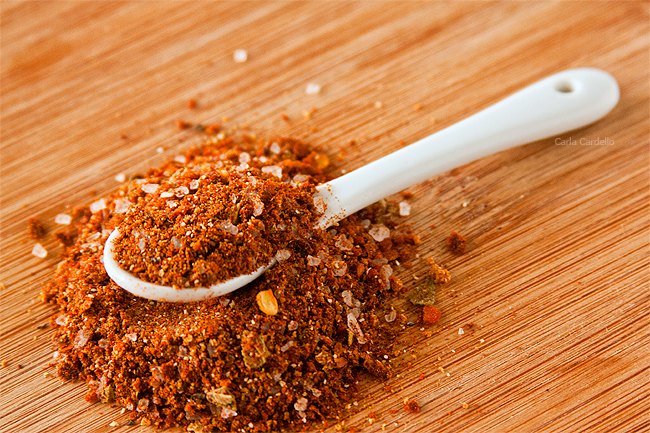 How To Make Fajita Seasoning
Making fajita seasoning is the easiest recipe ever!
Measure all of your spices into a bowl, stir them together, then store in a glass or plastic container in your pantry.
How To Use Fajita Seasoning
Use a tablespoon or two for every pound of meat, depending on personal preference.
You can make Chicken Fajita Pasta or spice up Slow Cooker Beef Enchiladas.
Throw it in some taco meat or cook up some Fajita Shrimp Tacos.
You can also make Fajita Veggies and add them to your meals.
Be sure to gradually add some so you can taste and adjust as necessary.
How To Season Chicken For Fajitas
To season chicken for fajitas, pat your chicken dry with paper towels then cut your chicken into 1-inch pieces.
Next, evenly sprinkle fajita seasoning over your chicken then mix (with your hands or a spoon) until coated.
Your fajita chicken is now ready to cook.
How long will fajita seasoning last?
Your fajita mix will last up to 6 months.
You want to store it in a cool, dry place away from direct light. Heat will diminish your spices, so you don't want to store it near your hot stove or window.
Recipes To Make With Homemade Fajita Seasoning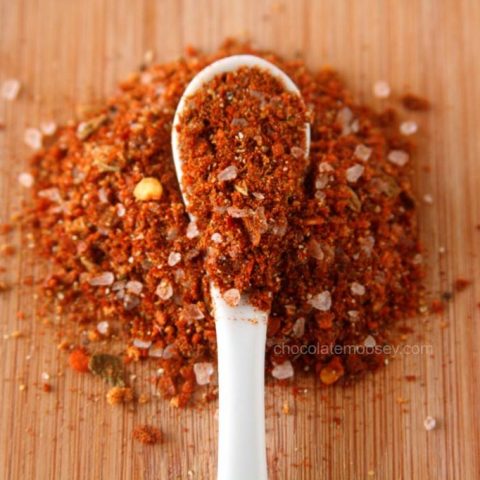 Homemade Fajita Seasoning
Learn how to make Homemade Fajita Seasoning recipe from scratch to keep in your pantry. Use it for steak fajitas, chicken enchiladas, taco salads, and more!
Ingredients
1 tablespoon ground chili powder
2 teaspoons ground cumin
1 teaspoon ground black pepper
1 teaspoon salt (preferably kosher)
1/2 teaspoon ground smoked paprika
1/2 teaspoon dried oregano
1/4 teaspoon garlic powder
1/4 teaspoon onion powder
1/4 teaspoon crushed red pepper or cayenne pepper (optional - add for extra heat)
Instructions
Stir together all of the spices. Store in an airtight container in a dry, cool place for up to 6 months.