Mini Margarita Cheesecakes (Small Batch)
Turn your drink into dessert with Small Batch Mini Margarita Cheesecakes in a graham cracker crust. Easy recipe makes only 6 mini cheesecakes.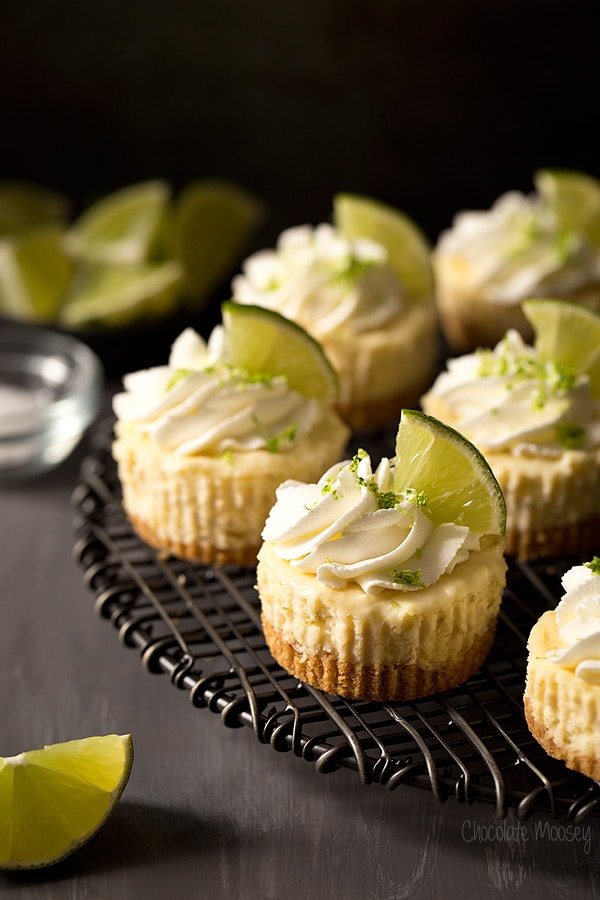 When it comes to the Super Bowl, there are two types of viewers – those who watch the game and those who watch the commercials.
For me it depends on who's playing. If it's the Pittsburgh Steelers, then it's about the game. However, if they're not, then I'm in a third category – those who only care about the food.
Sure I'll have the game on in the background and watch the commercials so I know what everyone's talking about the next day, but really I'm there to shove my face full of dips, wings, and cheese ball.
Usually when I'm invited to a party, everyone signs up to bring something savory or drinks; dessert ends up being an afterthought.
Good thing I have dessert covered (maybe that's why I get invited?).
Since we're talking about serving dessert with other party food, it needs to be something that's small and easily portable.
I know several people who serve margaritas for parties, so I got the idea to turn that into dessert with these Small Batch Mini Margarita Cheesecakes.
Smaller than a regular slice, these mini cheesecakes can easily fit onto your towering plate of food as you make your way back to the couch.
Margaritas have three specific ingredients that make it a margarita – tequila, triple sec, and lime juice.
Of course you can vary it up by adding other fruit and making mango margaritas or even using lemon instead of lime like I did for my watermelon margaritas and margarita popsicles.
However, for these margarita cheesecakes, I stuck with traditional flavors.
Because I added a good bit of extra liquid to the batter to mimic the flavors of a margarita, I added some all-purpose flour to balance it out.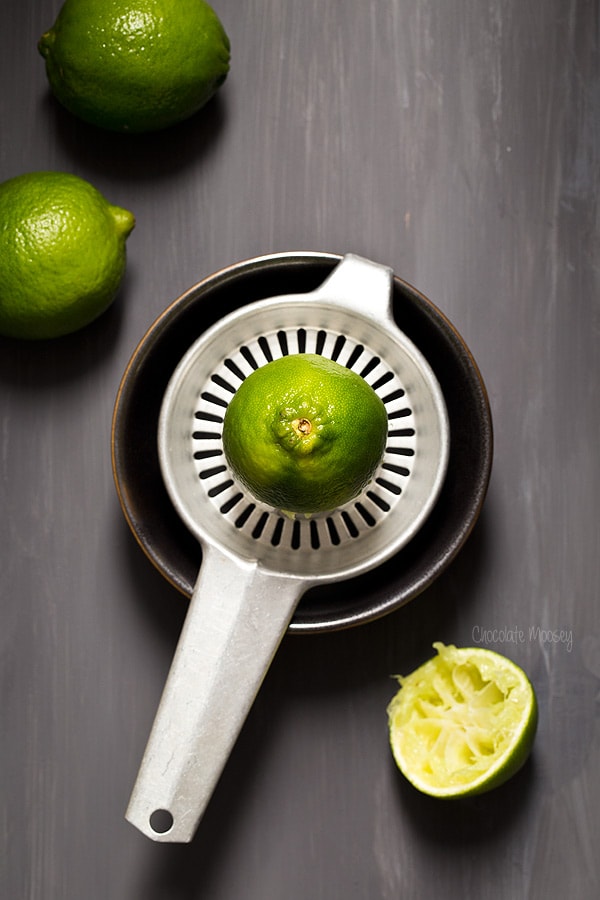 Unlike a regular cheesecake, you don't need any special tools or pans to make mini cheesecakes.
Sure, some manufacturers make dedicated mini cheesecake pans, but really all you need is a regular muffin pan and some cupcake liners.
As you can see by the photos, I peeled my liners before serving, but for easy transport, you can leave on the liners.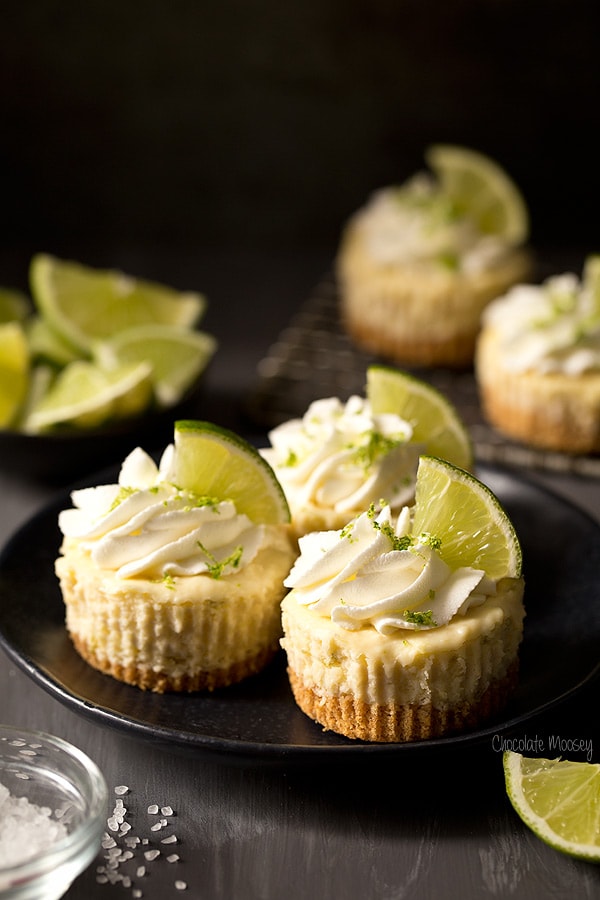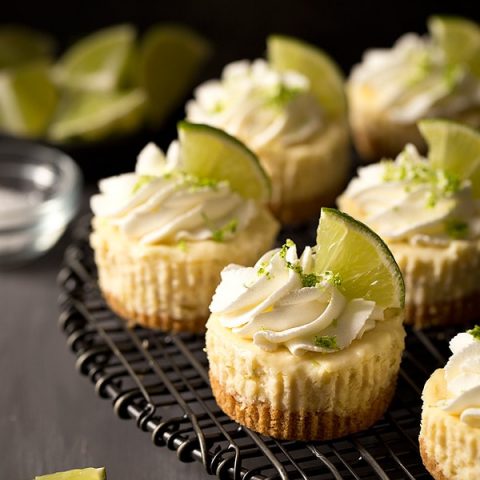 Small Batch Mini Margarita Cheesecakes
Yield: 6 mini cheesecakes
Prep Time: 20 minutes
Cook Time: 30 minutes
Chill Time: 4 hours
Total Time: 4 hours 50 minutes
Small batch mini margarita cheesecakes with graham cracker crust are easy and portable, perfect to serve at football parties. Get your party started by turning your drink into dessert!
Ingredients
1/2 cup graham cracker crumbs
2 tablespoons butter, melted
8 ounces full-fat cream cheese, softened
1/3 cup granulated sugar
1 egg, room temperature
1/2 teaspoon pure vanilla extract
1 teaspoon lime zest
1 tablespoon lime juice
1 tablespoon tequila
2 teaspoons triple sec
1 tablespoon all-purpose flour
Small Batch Homemade Whipped Cream, lime zest, and lime slices, for garnish
Instructions
Preheat oven to 325°F. Line a 12-cup muffin pan with 6 paper liners.
In a small bowl, mix together the graham cracker crumbs and melted butter until moistened and clumpy. Press down into the bottom of each paper liner and bake 5 minutes.
In a large mixing bowl, beat together the cream cheese and sugar until smooth and creamy, about 2-3 minutes.
Beat in the egg then beat in the vanilla, lime zest, lime juice, tequila, triple sec, and flour.
Spoon the batter into each liner and bake 18-20 minutes or until a toothpick inserted in the center comes out clean.
Cool completely at room temperature then chill in the refrigerator for at least 4 hours. Garnish with whipped cream, zest, and slices before serving.
Recommended Products
As an Amazon Associate and member of other affiliate programs, I earn from qualifying purchases.
This post may contain affiliate links. As an Amazon Associate and member of other affiliate programs, I earn from qualifying purchase.