Delmont Apple Festival and Apple Recipes
Apples galore as I recap the Delmont Apple Festival and share recipes that feature apples, apple butter, and apple cider.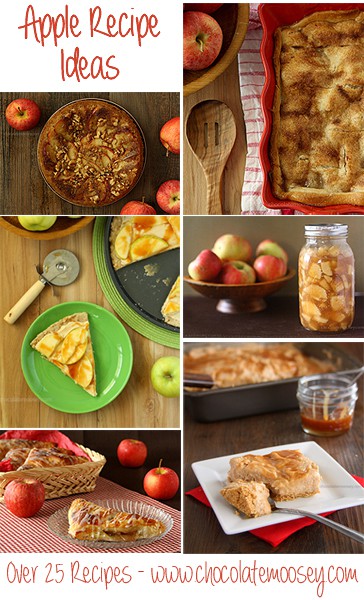 Last weekend, Dad and I went to the
Delmont Apple Festival in PA
, which is the same apple festival I've been going to for years and years growing up (minus one year where we tried a different festival, but it just didn't match up). Every year we have the same routine – get cups of cider to drink, walk around the craft area, eat apple dumplings for lunch, fill up our bag with apples, and buy quarts of cider to take home. Not only do I want to share some pictures with you, I also compiled a list of recipes using apples, apple butter, and/or apple cider for inspiration. Recipes I've either made myself or recipes from other bloggers that I'm dying to try.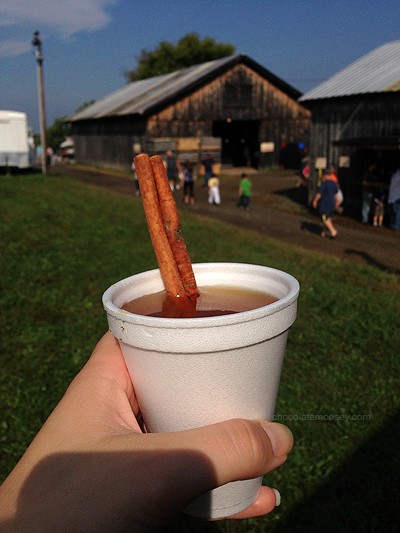 As you enter the festival, there is a little shack set up for fresh cups of hot or cold cider. Usually this time of year is chilly and rainy, so I've always gotten hot cider. Because it was almost 80 degrees out, I got both a cup of hot and a cup of cold. Only 50 cents!
Lunch was a hot apple dumpling with cold vanilla ice cream and cinnamon syrup. Growing up, we've always gotten them from the one church booth. However, last year they stopped coming. This came from one of the food vendors, but it just wasn't the same. We can't even remember the church's name. They were "the church that sold apple dumplings." If you're reading this – come back!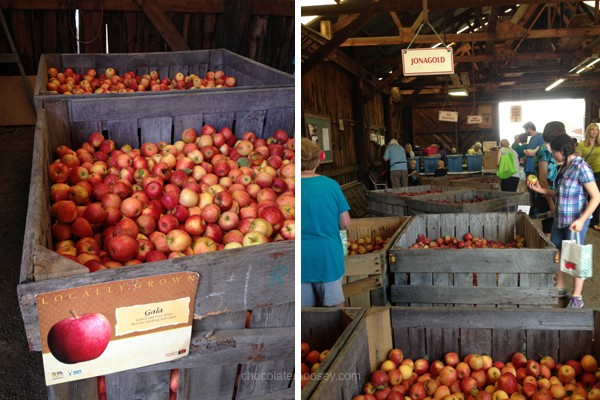 Now the best part – picking apples! They have a barn set up with bins of apples inside. You buy a bag and fill it up with the apples you wanted. Who knew there were a lot of varieties? This time around, we got 1/2 peck and got a few apples of each kind. Right before we left, we got fresh-pressed cider to go in quarts.
Now that we are stocked up on apples and cider, time for recipes! Here are the ones I've posted and highly recommend you make right now. Click on the photo for the recipe: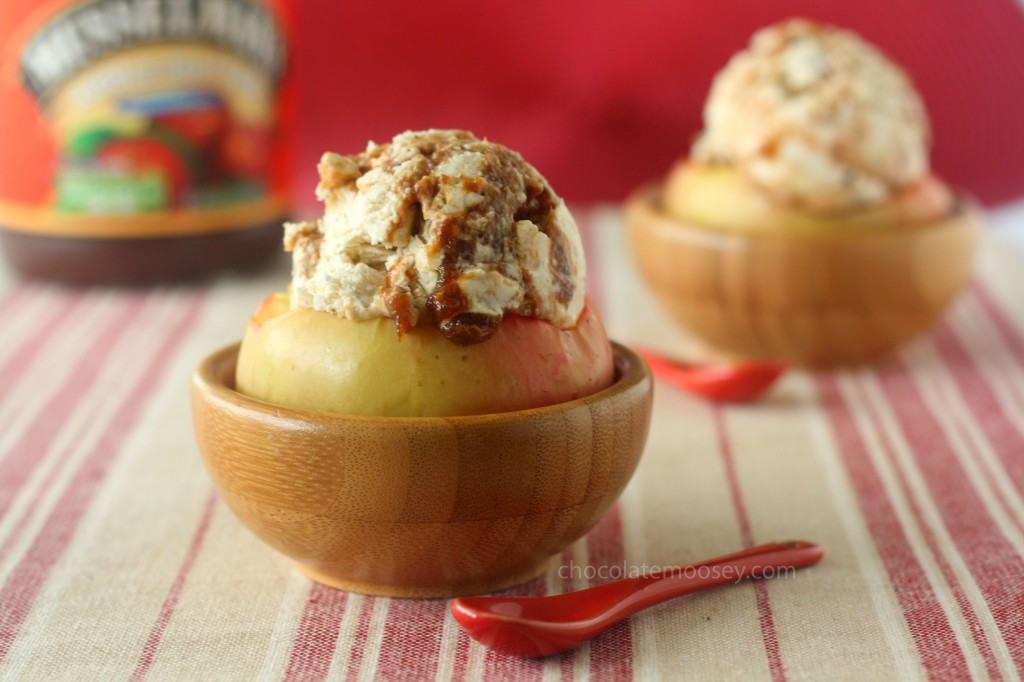 Apple Butter Cheesecake Ice Cream in Apple Bowls
Not enough recipes for you? Here are recipes from other bloggers that will make your mouth water:
This post may contain affiliate links. As an Amazon Associate and member of other affiliate programs, I earn from qualifying purchase.