Mixing caramel sauce with rice crispy treats is one of the easiest yet sweetest treats you can make.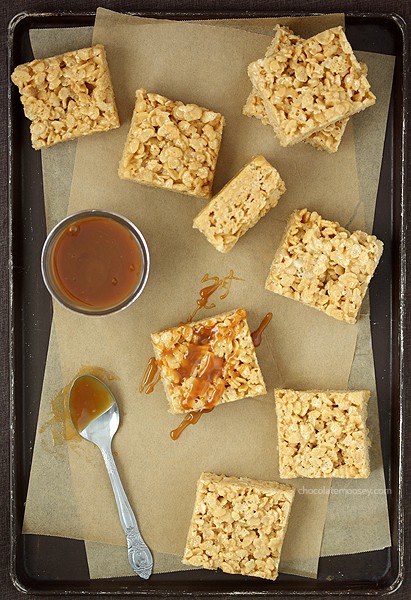 Halfway through January and I just had to blog another sweet treat. Hey I needed something to balance out all of the vegetables I've been eating. Actually I made these Caramel Rice Crispy Treats back in November and mailed them to a friend, but then I ran out of time before Christmas to blog them. That's ok – they are more appropriate for January anyway because this recipe is so ridiculously simple, and we all know how hard it is to get back into the swing of things for the new year. Four ingredients, simple melt and mix, then voila – snack! Although you do need to be a tad bit patient for them to cool.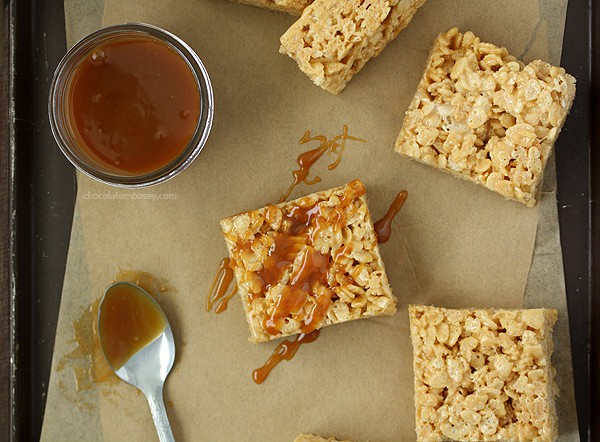 These caramel treats are the cousin of my
Chocolate Caramel Twix Rice Crispy Treats
I made a few months back. Because they were so successful with the cocoa rice cereal, I wanted to let the caramel shine on its own with the regular rice cereal. No mix ins, no pairing it with other flavors. Just cereal, marshmallows, and caramel.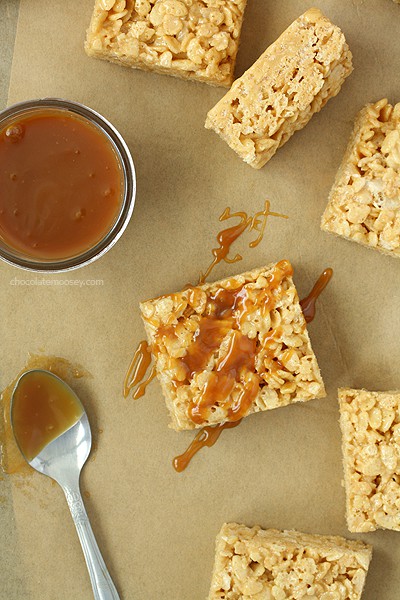 In fact, I love rice crispy treats so much because they are so dang simple. I've made enough recipes that they are now
their own category in my recipe archive
. And while you're at it, check out the mini make over I gave my archive. I'm still working on organizing by ingredient, but for now, I made new buttons plus expanded some of the categories as my recipe collection grew.
Oh and just a little advice – if you drizzle caramel sauce over top like I did, it doesn't harden like chocolate. So uh yea don't do that (unless you don't mind the mess).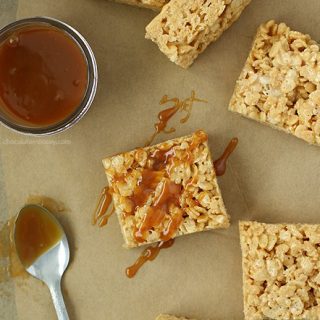 Caramel Rice Crispy Treats
Mixing caramel sauce with rice crispy treats is one of the easiest yet sweetest treats you can make.
Ingredients
3 tablespoons butter
10 ounces (roughly 4 cups) mini marshmallows
1/2 cup caramel sauce (homemade or store bought)
6 cups rice crispy cereal
Instructions
Line a 9x9 pan with parchment paper.
In a large pot, melt the butter. Add the marshmallows and stir with a wooden spoon until completely melted.
Stir in the caramel sauce until smooth then add the cereal. Mix everything together until everything is coated.
Very carefully, pat the mixture into the pan (I like to use plastic wrap to help press down and not burn my hands). Cool completely before cutting into squares. Store in an airtight container for up to one week.
—-
If you liked these Caramel Rice Crispy Treats, you may also like these recipes: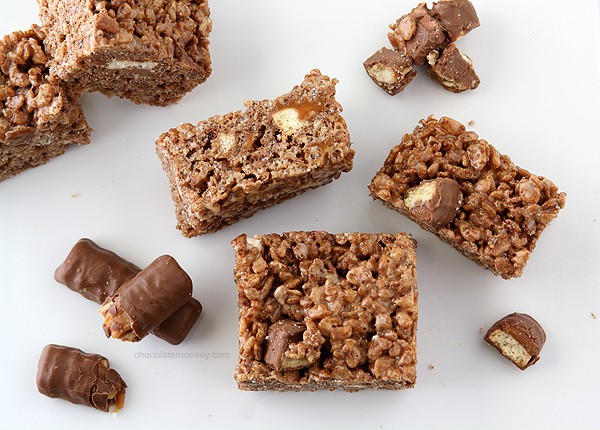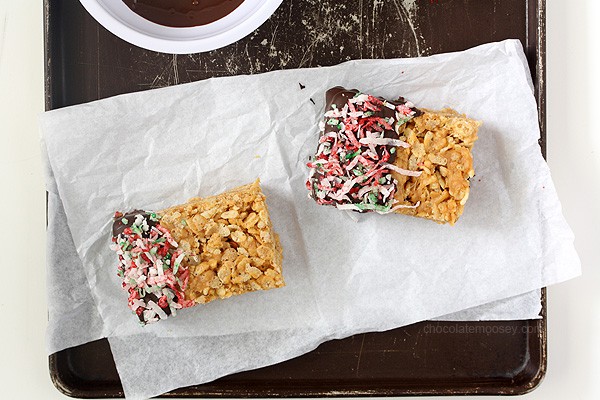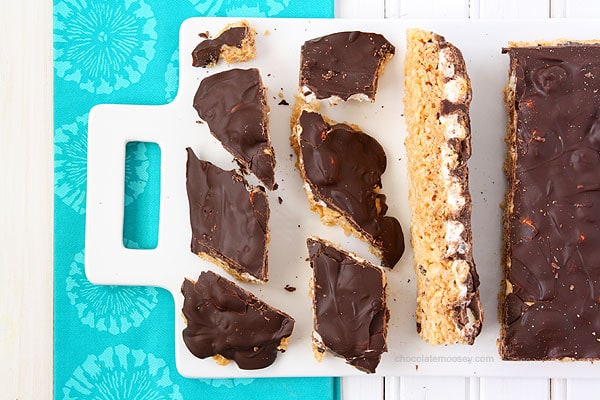 From me:
From others: