This is a sponsored post written by me on behalf of Friendship Dairies. All opinions are 100% mine.
No more boring veggies and dip with cold and creamy Spinach Ranch Dip that replaces mayonnaise with a protein-packed secret ingredient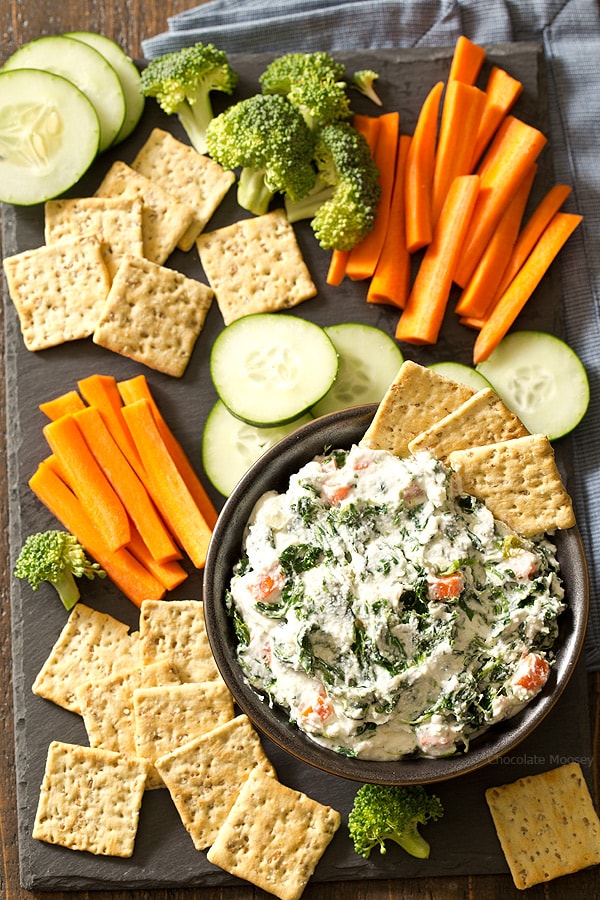 At first glance, I don't look like much of an athlete. I'm not a stick thin runner nor am I muscular. By definition, I'm not an athlete as I'm not actively proficient in any sports. I used to play softball growing up, but I haven't picked up a bat in years. However, I have a lot of energy and exercise almost every day. I do Zumba 1-2 times a week, which given a good workout is equivalent to running a few miles. On the evenings I don't have Zumba, I walk at the park unless the weather isn't cooperating. Even on super hot days, I wait until late in the evening when it cools down. I actually get really antsy if I don't go for a walk at the very least, almost like an addiction. A good kind of addiction to have.
It never fails after exercising, I'm hungry. Here's my evening routine – cook dinner, wash dishes, go to Zumba or to the park, take a shower, watch TV, eat a snack. I'm especially hungry after Zumba because I can only eat a light dinner before going to class. However, this is the part I struggle with – I have a soft spot for junk food but need to focus on not undoing my workout. I know I'm not the only one out there who feels this way. Eating potato chips after exercising isn't the best idea, but I don't want to completely give up snacking. What can I eat that won't offset my exercise? I love veggies and dip, but let's face it – most dips are heavy with mayonnaise or sour cream. Is it possible to make a dip better for you while still tasting good? Answer: yes, hence this cold and creamy Spinach Ranch Dip that replaces the mayo with a protein-packed secret ingredient. An ingredient that isn't just for breakfast anymore.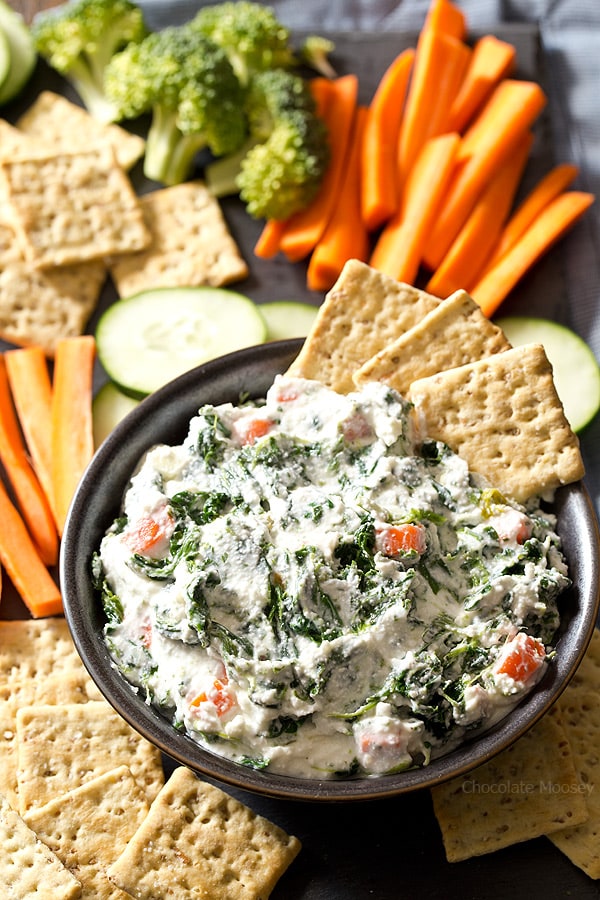 There are two types of spinach dip – cold and hot. I made the cold version because it's hot outside and who wants to wait around and babysit it while it's in the oven? Just mix everything together, throw it in the fridge to chill, then it's off to the park. Or to the couch. You don't need to be an exercise junkie to enjoy veggies and dip. I also added some fresh carrots for color and crunch.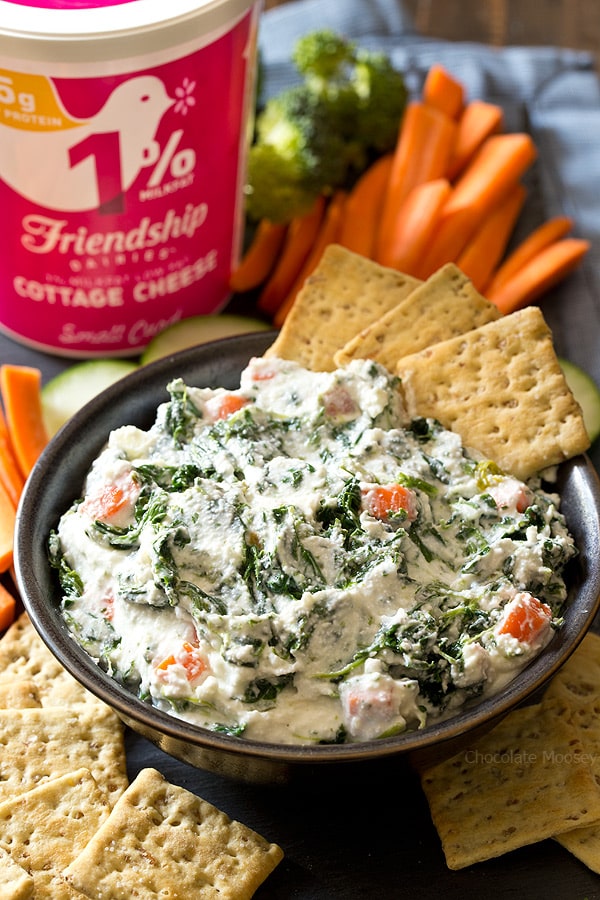 The secret ingredient that replaces mayo?
Friendship Dairies
cottage cheese,
the original superfood
high in protein and perfect for refueling your body after exercising. When you think of cottage cheese, you probably think of cottage cheese with fruit cocktail on top. Sure, that's one way of eating it, but it's much more versatile than that. Throw it into the food processor like I did, and now you have a smooth and creamy dip. To make the dip even creamier, I added some sour cream.
Speaking of refueling your body, from August 15 through September 11, 2016, Friendship Dairies is hosting a
Fuel Your Fancy
contest where you can win $5000. All you have to do is take a photo of what you love to do, follow Friendship Dairy on
Instagram
and/or
Twitter
, and share your photo using #fuelyourfancy. To get you started on ideas, here's a photo I took on one of my walks:
Spinach Ranch Dip
Prep Time:
1 hour
20 minutes
Total Time:
1 hour
20 minutes
Ingredients
1 cup Friendship Dairies cottage cheese
1/4 cup sour cream
1/4 cup chopped onion
1 peeled garlic clove
1 tablespoon dry ranch seasoning
2 teaspoons lemon juice
1 cup frozen spinach, thawed according to package directions and squeezed completely dry
1 carrot, peeled and chopped
Instructions
In a food processor, blend together the cottage cheese, sour cream, onion, garlic, ranch seasoning, and lemon juice until completely smooth.
Transfer to a large bowl. Fold in spinach and carrots. Refrigerate for at least 1 hour before serving.
Disclosure: This post is sponsored by Friendship Dairies. Thank you for supporting me and the companies I work with as sponsored posts help pay for the costs of running Chocolate Moosey, including website hosting and groceries for recipe development.