Loaded Baked Potato Casserole is an easy and crowd-pleasing way to serve up baked potatoes without needing to set up a topping bar.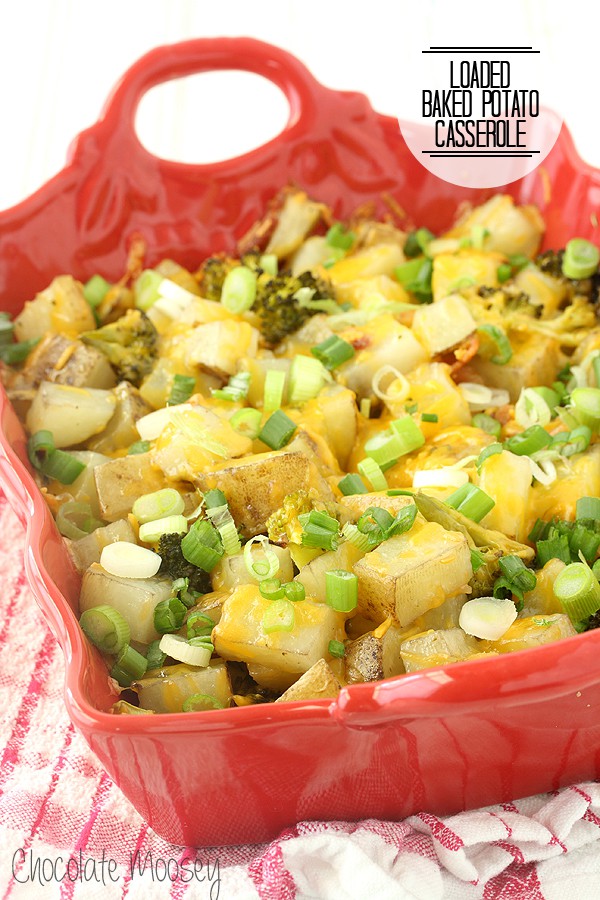 I'm half tempted to just write "Potatoes, bacon, cheese. Make this for dinner now", share the recipe, then be done with this post. Do I really need any more words to explain how absolutely divine this Loaded Baked Potato Casserole is? Just as the name states, it's baked potatoes loaded up with all kinds of toppings – bacon, cheese, broccoli, onion – but in casserole form. This is an easy and crowd-pleasing way to serve baked potatoes either for dinner or as a side dish.
Baked potatoes are such a blank canvas for all kinds of toppings. Some like them simple with only butter and sour cream. Others, like me, load them up with bacon, broccoli, and cheese. Yes, I love broccoli on my potatoes. Actually I just love broccoli period, especially if it's roasted. The original recipe called for chicken, which I've never seen chicken as a potato topping before. I just left it out and replaced it with broccoli.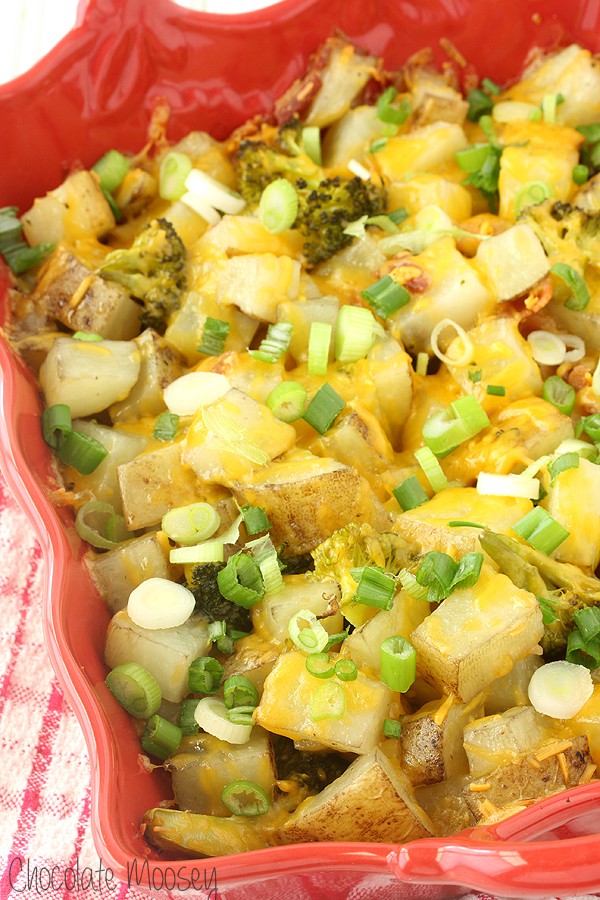 This potato casserole does take a little over an hour to bake, but if you want to speed that up, you can boil the cubed potatoes for 10 minutes before tossing with everything. Leftovers weren't bad either. I'm not a fan of leftover potato anything, but the melted cheese acted as a "sauce" to keep the potatoes from being too dry.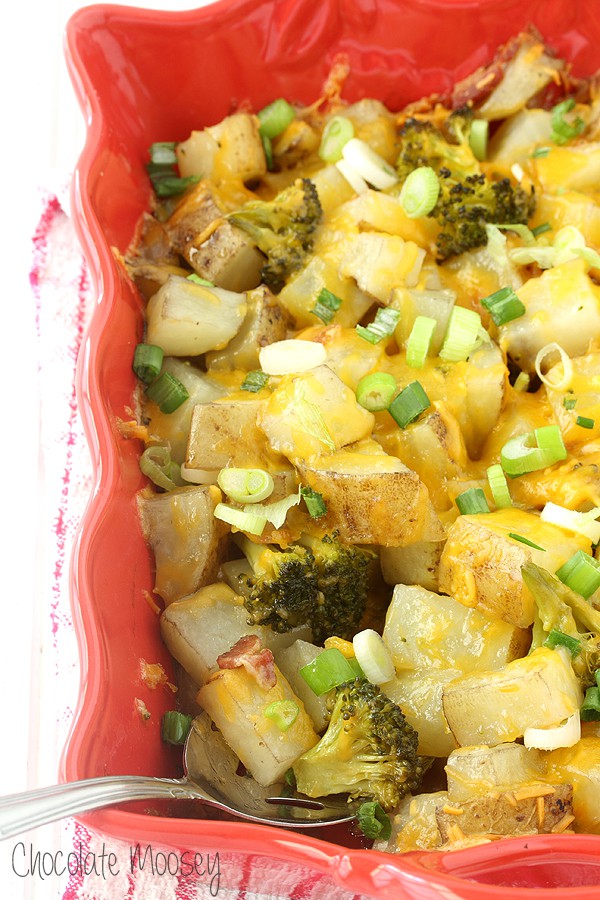 You can easily make this casserole vegetarian-friendly by omitting the bacon. I know that probably sounds really obvious, but that's the only meat component. I'd even add carrots or mushrooms for more food (although those probably aren't typical baked potato toppings). What I'm trying to say is – have fun with it!
Loaded Baked Potato Casserole
Cook Time:
1 hour
15 minutes
Total Time:
1 hour
45 minutes
Ingredients
4 cups cubed potatoes (roughly 3 large potatoes)
2 cups chopped broccoli
1/4 cup olive oil
1/2 - 1 teaspoon salt
1/2 cup crumbled bacon (roughly 2-3 cooked slices)
1 1/2 cups shredded cheddar cheese
1/4 cup chopped scallion (roughly 1 green onion - both green and white parts)
Instructions
Preheat oven to 350F. Have a medium casserole dish or an 8x8 pan ready.
In a large bowl, toss together the potatoes, broccoli, olive oil, and 1/2 teaspoon salt. If you like salted potatoes, add the remaining 1/2 teaspoon salt. Stir in the bacon and 3/4 cup cheese.
Spoon the potato mixture into the casserole dish. Sprinkle remaining 3/4 cup cheese on top. Cover with foil and bake 60 minutes. Uncover and bake for another 15 minutes or until the potatoes are soft. Remove from the oven and sprinkle scallions on top. Serve hot.
Source: Adapted from
Rachel Schultz
—-
Want more? Add these potato recipes to your menu: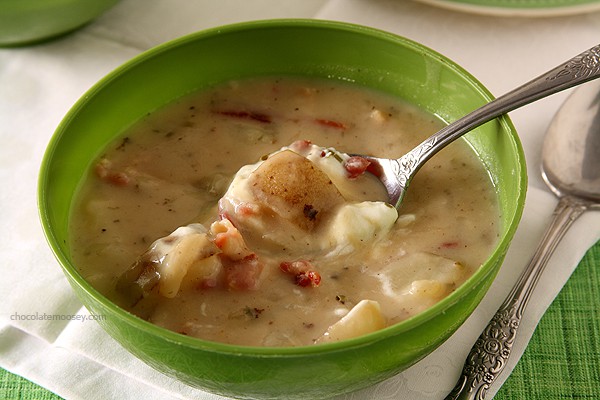 Baked Potato Soup
Disclosure: The potatoes were provided by the Idaho Potato Commission and were leftover from my potato salad post. I was not required nor paid to make any additional recipes including this one. All writing and photographs are my own unless otherwise noted.