5 S'mores Recipes That Don't Require A Campfire
Love ooey gooey toasted marshmallows, chocolate, and graham crackers? Here is a list of 5 s'mores recipes that don't require a campfire to make.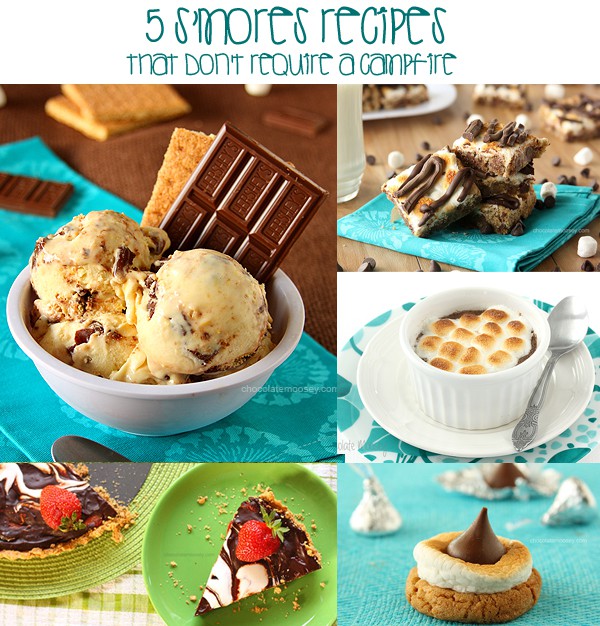 Can you smell that? One of my favorite smells is fire burning (of course the kind used to cook, not the kind used to cause destruction). Hanging out with friends while you set marshmallows on fire then blow them out like a birthday candle (just me?) is an activity everybody needs to experience. But sometimes, starting a campfire isn't always doable when a craving for s'mores suddenly strikes. Today I have 5 s'mores recipes that you can make in your kitchen without needing to go outside.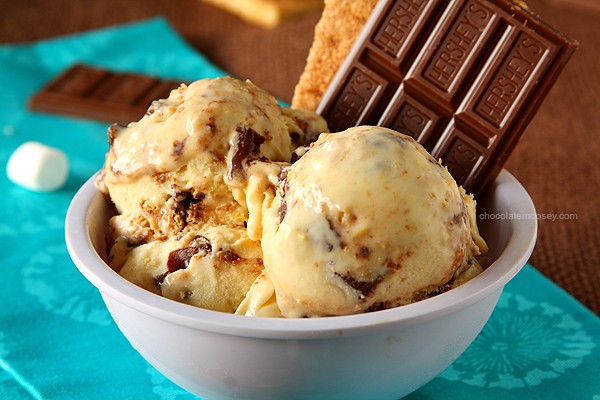 1. S'mores Ice Cream – More than just vanilla ice cream, this ice cream has toasted marshmallows melted right into the base then swirled with lots of fudge sauce and graham cracker crumbs. It's the perfect way to cool down when it's just too hot to light a fire.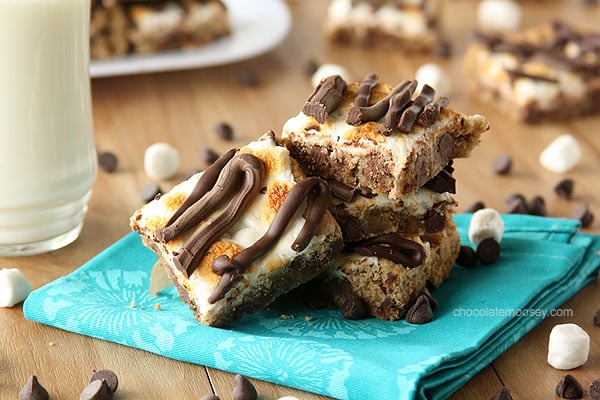 2. S'mores Chocolate Chip Cookie Bars – This recipe combines the two most iconic American desserts – the chocolate chip cookie and s'mores. Take them along with you on a road trip or hide the whole pan so you don't have to share. I won't judge.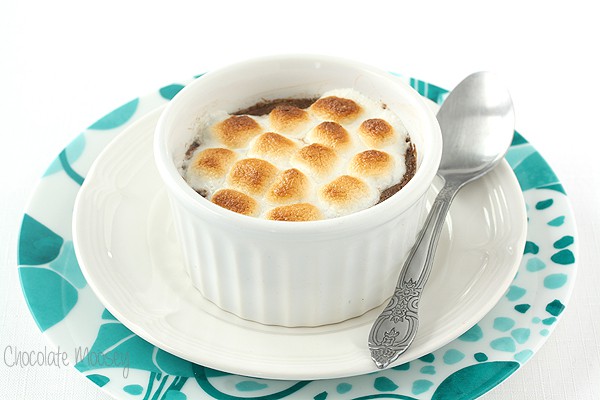 3. Single Serving Peanut Butter Cup S'mores Brownie – How many times have you had a gooey marshmallow craving but didn't want to get stuck with a whole pan of brownies? Maybe you find yourself home alone with no dessert in the house. Or maybe you're the only one in the family who actually enjoys s'mores (gasp)? Never fear – this individual s'mores brownie is the answer to, well, everything. Even the answer to world peace.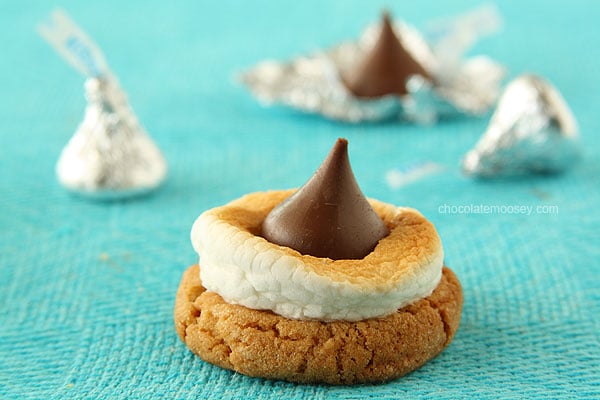 4. S'mores Blossom Cookies – Better than its cousin the peanut butter blossom, these irresistable cookies deserve a spot at your next get together. Careful though – you can't eat just one.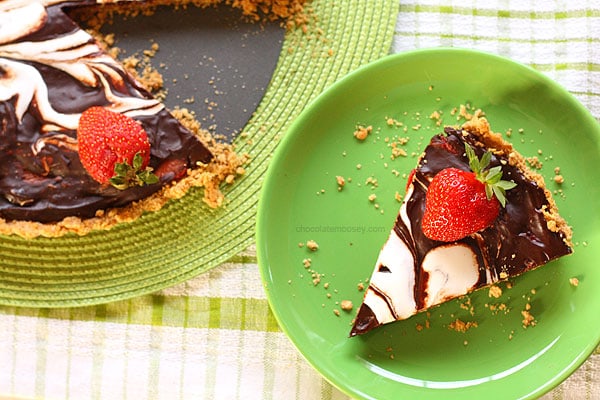 5. Strawberry S'mores Tart – How can you make chocolate and strawberries better? By adding marshmallow fluff and graham cracker crumbs. This almost no-bake dessert will be the star of your dessert table (not to mention getting your daily recommended amount of fruit).
5 Bonus Recipes




Want even more s'mores recipes? Check out this round up I posted last year with all kinds of recipe ideas.
This post may contain affiliate links. As an Amazon Associate and member of other affiliate programs, I earn from qualifying purchase.