Spinach And Ricotta Gnocchi
Scratch off making homemade pasta from your bucket list with this super simple Spinach and Ricotta Gnocchi (plus a review of Donna Hay's new book Fresh and Light).

If you walked into my place right now, it'd be no secret that I love cookbooks. Books on the coffee table, books on my couch, books on the bedroom floor, and of course books on my almost-full bookshelf. And if you looked at which books I have, you'll notice I tend to have ones from the same authors. Once I fall in love with one book from someone, I tend to buy the others from that author, which brings us to today's book review of
Fresh and Light by Donna Hay
. I have several of Donna's books, so I couldn't wait to read her latest one. After the first glance through, I knew the Spinach and Ricotta Gnocchi was the first recipe I was trying. I've made gnocchi once before, but it was so long ago, I barely remember it. With only six ingredients plus sauce, making homemade gnocchi is really easy for first time pasta makers. If you can mix ingredients together in a bowl and boil water, you can make gnocchi.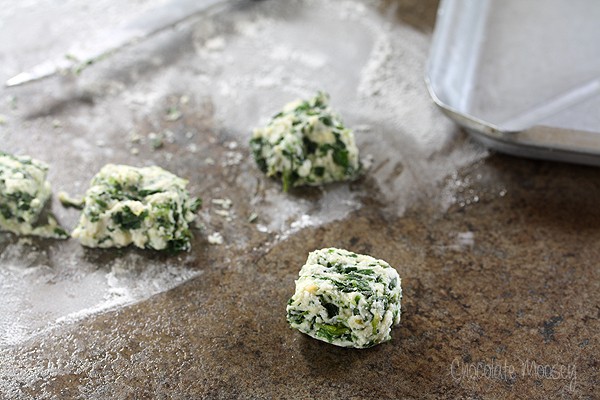 Making homemade pasta is nothing more than flour and egg plus whatever else you want to flavor the dough (in this case, it's spinach, ricotta, parmesan cheese, and lemon zest). Having said that, I've never taken the time to make homemade noodles from scratch because you need to roll the dough out thin and cut. However, for gnocchi you just roll into ropes and cut into 1-inch pieces. Easy peasy lemon squeezy. I bet you could have homemade gnocchi on your dinner table before you get a chance to run to the store to buy a frozen bag because gnocchi only takes about 5 minutes to fully cook in boiling water. They are done once they are floating at the top. Because there's spinach in the dough, the gnocchi is packed full of vitamins and iron.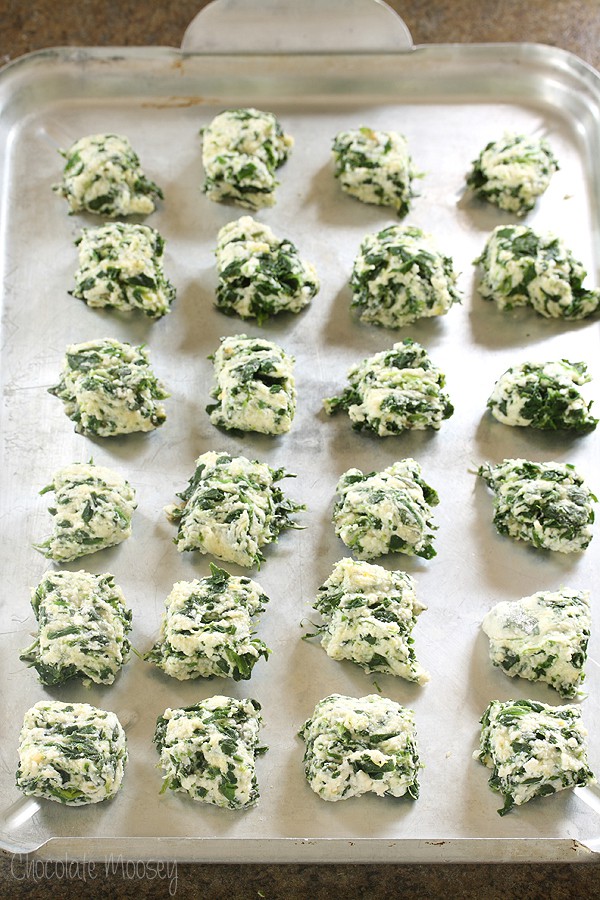 Donna originally called for the gnocchi to be served on fresh tomato slices and basil. However, it was not quite tomato season when I made this last month, so I just fried up some garlic in olive oil and tossed it with the gnocchi. I know you can't see the oil really well in the photos, but I was trying to show the natural form of cooked gnocchi before covering them.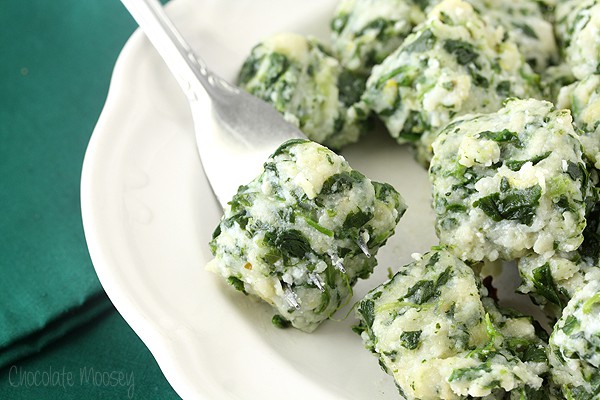 This book certainly lives up to its title of Fresh and Light. Lots of fresh produce and quinoa. As with any of Donna Hay's work, the photography is gorgeous. Being the avid photographer that I am, I really admire her work and study it when I need inspiration. The whiteness of everything really does emphasize fresh and light.
I will admit Fresh and Light isn't for everyone. If you enjoy being adventurous in what you cook and eat, including Middle Eastern cuisine and quinoa, then this book is for you. If you enjoy cooking traditional, low-key meals, then you may want to skip this book. I definitely consider this more on the gourmet side for hardcore foodies than for those who eat nothing more than meatloaf and macaroni and cheese. The recipes aren't hard to make; just puts a different flair on what the average person may eat. If you're looking to get out of that boring traditional routine, then Fresh and Light would be a great stepping stone cookbook to do just that.

Spinach And Ricotta Gnocchi
Yield: 4 servings
Prep Time: 30 minutes
Cook Time: 5 minutes
Total Time: 35 minutes
Scratch off making homemade pasta from your bucket list with this super simple Spinach and Ricotta Gnocchi
Ingredients
3/4 cup frozen spinach, thawed and excess liquid squeezed out (roughly 8 ounces)
3/4 cup ricotta
1/4 cup grated Parmesan cheese
1/2 teaspoon lemon zest
3/4 cup all purpose flour
1 egg
Olive oil (or your favorite sauce), for serving
Instructions
In a large bowl, mix together the spinach, ricotta, Parmesan cheese, lemon zest, flour, and egg to form a soft dough.
Bring a large pot of water to a boil. Meanwhile, on a lightly floured surface, divide the dough and roll into several thin ropes, roughly 8 inches long. Cut 1-inch pieces from each rope. Place on a tray or plate as you cut.
Add the pieces to the boiling water. Cook until they float to the top, roughly 5 minutes. Drain. Serve with a few drizzles of olive oil or your favorite sauce.
Want more? Here are some more pasta related recipes from me: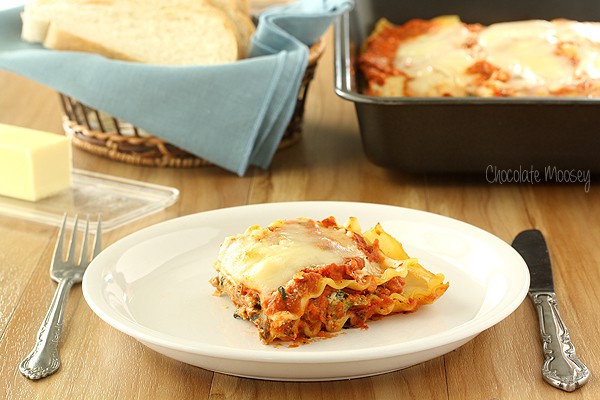 Spinach, Carrot, and Mushroom Lasagna
If you're ready to add Fresh and Light to your bookshelf, you can
buy it here on Amazon
.
This post may contain affiliate links. As an Amazon Associate and member of other affiliate programs, I earn from qualifying purchase.