The combination of white chocolate, peanut butter, and freeze-dried bananas makes the perfect snack for The King of Rock and Roll on his birthday.

Happy birthday, Elvis! It's a shame I didn't grow up in his era of music. I wasn't even born yet when he passed away (ironically on my mom's birthday). However, my dad loves Elvis, so I am familiar with The King. Dad even has all but one of his movies. Back in 2009, Dad took me down to Nashville and Memphis as my college graduation present. Well the Nashville part was my gift. The Memphis part happened because it was only a few hours west of Nashville. Because Elvis is known for his love of peanut butter and banana sandwiches, it was only fitting to make Peanut Butter Banana Bark for his birthday. By melting together white chocolate and peanut butter then pouring it over bananas, this bark is a snack fit for the king.
I got the idea for this peanut butter banana bark from Joan who made
white chocolate strawberry bark
from her freeze-dried strawberries. Last year I bought freeze-dried bananas and strawberries from Trader Joe's but didn't know what to do with them (I have a bad habit of that).
Freeze-dried bananas are not the same as banana chips. They taste exactly like you were eating fresh banana slices but without the moisture (or mushiness) and the texture is a bit powdery. Banana chips are crunchier and more dried out. I highly recommend using freeze dried, which you can find at
Trader Joe's
. However, if you can't find them, banana chips will work as a substitute.
Can you believe I couldn't find any recipes for straight-up peanut butter bark? I found peanut butter AND chocolate bark, but no plain peanut butter bark. I highly recommend smooth peanut butter, but you can use crunchy if you want peanuts included.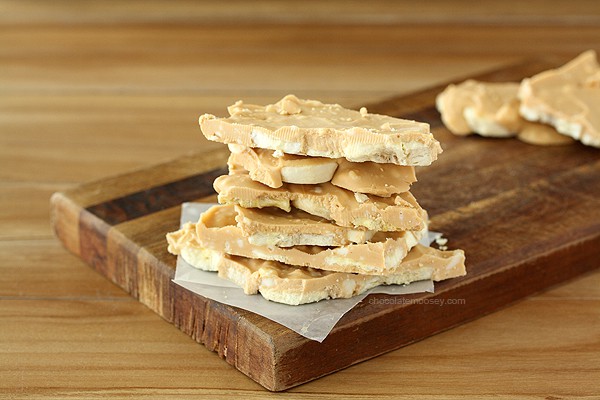 Peanut Butter Banana Elvis Bark
Ingredients
1 cup freeze-dried bananas
8 ounces white chocolate, chopped
1/2 cup peanut butter
Instructions
On a cookie sheet lined with parchment paper, place the banana slices in a single layer close together. They should be almost touching.
In a heat-proof bowl over a pan of simmering water (don't let the bowl touch the water), gently melt together the white chocolate and peanut butter. White chocolate is very sensitive when melting, so don't rush it. Otherwise it may seize (clump).
Once the peanut butter mixture is ready, pour it over the bananas. Spread the mixture until all of the banana slices are covered. Cool until the chocolate has set (you can use the refrigerator to speed up the process) then break into pieces. Store in an airtight container.
Source: Inspired by
Chocolate, Chocolate and More
—-
If you liked this Peanut Butter Banana Elvis Bark recipe, you may also like these recipes:
From me: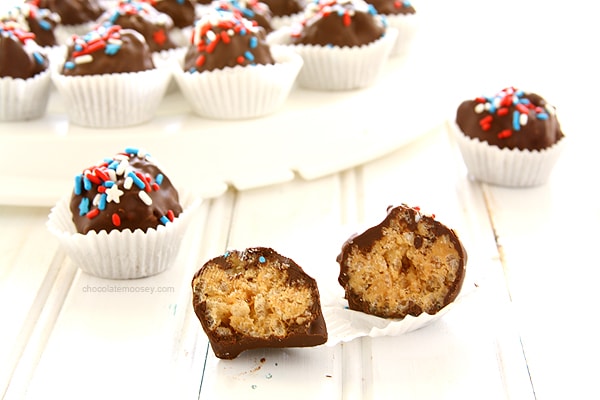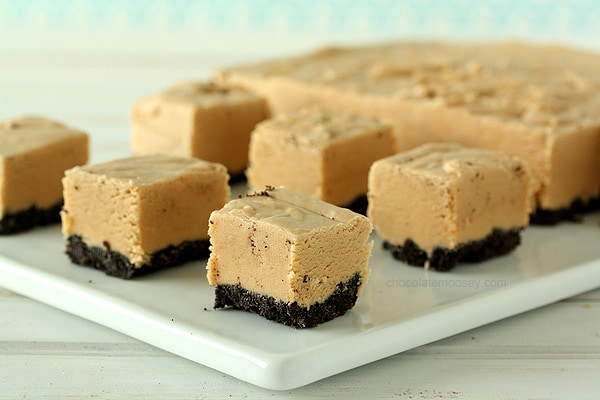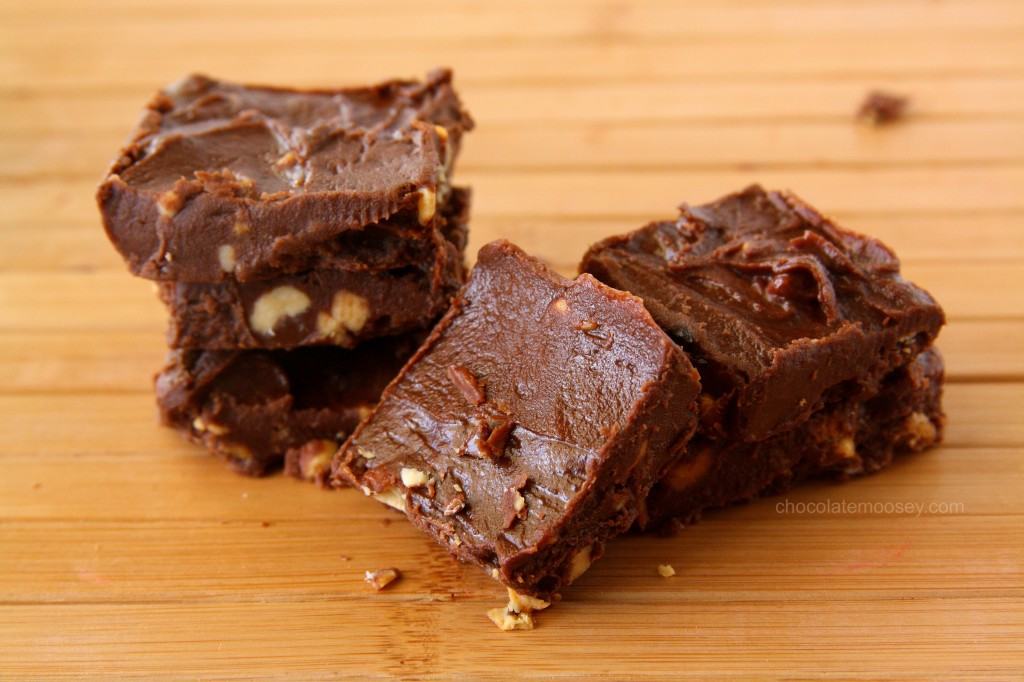 From other bloggers: