What To Do With Leftover Cabbage
Love cabbage but hate how much you have to buy? This recipe guide will show you what to do with leftover cabbage so you don't have to throw out extra cabbage again.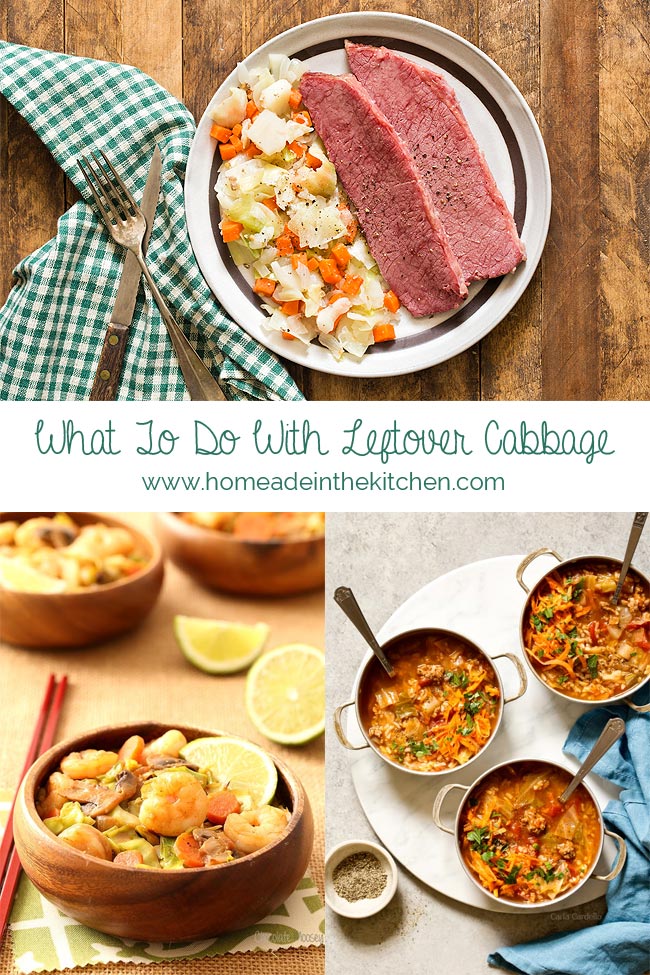 The biggest challenge about cooking for two is sometimes you're forced to buy a large quantity of an ingredient.
The one ingredient you can rarely buy in small quantity? 1 head of green cabbage.
If you're lucky, the smallest head of cabbage available is usually 2 pounds, enough cabbage to last all week.
Once in awhile, I'll find a local farm who will sell cabbage halves wrapped in plastic wrap. However, this isn't common practice so I try not to rely on it.
That's why when I do buy cabbage, I plan about 2-3 meals out of it.
Now I know meal planning is the worst, which is why I'm sharing with you my guide on what to do with leftover cabbage.
Lots of leftover cabbage recipes so you aren't throwing away food.
These recipes are meant for leftover raw cabbage, not cooked. However, if you do have leftover cooked cabbage, you can adjust the recipes to account for that.
How To Cut Cabbage
First things first – how do you chop cabbage? Lucky for you, I wrote a step by step photo guide on how to cut cabbage.
I prefer cutting up a whole head all at once, dividing the chopped cabbage into 2-3 serving containers, then refrigerating until ready to cook.
That way my prep is done and all I have to do is grab and dump.
Leftover Cabbage Recipes
Here are recipes using leftover cabbage:
More Recipes Using Leftover Cabbage
This post may contain affiliate links. As an Amazon Associate and member of other affiliate programs, I earn from qualifying purchase.