Spinach, Carrot, and Mushroom Lasagna

This vegetarian Spinach, Carrot, and Mushroom Lasagna holds a special place in my heart because it means spending quality time with my family.
Family time means everything to me. Ever since I moved away for college, I've never lived close to my family. College was about 90 minutes away, so I saw them once a month. Then when I studied abroad in Ireland for a semester, which was four months without seeing them. Fast forward to a year after graduating college, I moved 2.5 hours away from them for my first big girl job. There are days where I yearn to live closer, where I can just call them up in the morning and invite them over for dinner that same day. Instead, they have to plan weekend visits and stay overnight, often two nights. Sometimes my brother can't make it because he has to work that Saturday. When my family does visit, I always ask them if there is anything special they'd like me to make; after all, it's not often I get to cook a big, home-cooked meal for them. One request that comes up often is my Spinach, Carrot, and Mushroom Lasagna. This vegetarian lasagna is quite special to me and is only reserved for when company is around. Today I'm teaming up with
McCormick to share my American Homemade story
, to share how this Spinach, Carrot, and Mushroom Lasagna brings me closer to my family and allows me to make memories with them around the dinner table with the limited time we have together.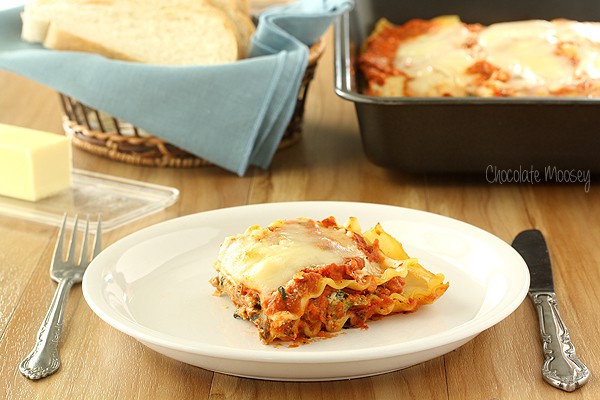 When my parents and brother visit, they arrive Friday night. Saturday is spent out somewhere, whether it's a day trip to DC or Baltimore or whether we go shopping. Dinner is often quick, either eating out somewhere or throwing a pizza in the oven.
Sunday is the day that means the most – where I plan a big, home-cooked meal with the works. The meal itself, a side dish (usually veggies and/or bread), and dessert. Mom (and sometimes Dad if he's on potato duty) helps me prep since I'm usually ambitious with my meal planning.
Making this lasagna is special for two reasons. One – since I normally cook for one, that's a lot of leftover lasagna. I don't have room in my freezer to store extras; I can't even fit a cookie sheet to chill cookie dough because my freezer is not deep enough. Two – Before I moved out, Mom would often request it for Mother's Day and her birthday. I specifically created this lasagna packed full of spinach, carrots, and mushrooms for her because Mom isn't a huge fan of meat dishes. My dad and brother, well Dad eats anything while my brother is picky with meats as well.
Growing up, we never used fresh herbs in our cooking, always dried. It was more affordable and more convenient. I often have McCormick in my pantry, so I used dried basil, oregano, thyme, sea salt, and black pepper to put a little extra love in the sauce. Since McCormick is all about flavor, they created FlavorPrint. When you create a profile on FlavorPrint, it'll ask you about flavors and tastes you love then provide recipes based on your palate. My top three flavors were Coffee/Chocolate, Cooling, and Vanilla. Sounds about right!
Sign up now
to find recipes based on the flavors you love.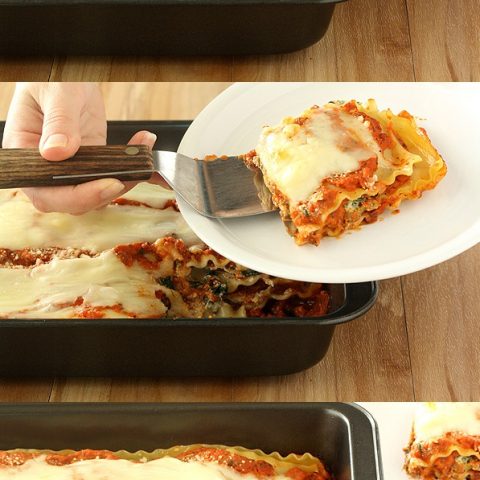 Spinach, Carrot, and Mushroom Lasagna
Yield: 12
Prep Time: 1 hour
Cook Time: 45 minutes
Total Time: 1 hour 45 minutes
To save time, making the sauce and assembling the lasagna can be done ahead of time. Store in the refrigerator until ready to use/bake.
Ingredients
Tomato Sauce
1/4 cup olive oil
1 cup chopped onion (roughly 1 medium onion)
2 minced garlic cloves
3 (14 ounce) cans diced tomatoes with juices
2 teaspoons dried basil
1 teaspoon dried oregano
1 teaspoon dried thyme
1 teaspoon sea salt
1/2 teaspoon ground black pepper
Lasagna
10 uncooked lasagna noodles
2 tablespoons olive oil
1/2 cup chopped onion (roughly 1 small onion)
1 cup sliced mushrooms
1 cup carrots, peeled and sliced into coins (roughly 2 carrots)
2 minced garlic cloves
2 cups ricotta cheese
1 cup cooked spinach, water squeezed out (roughly 10 ounces frozen spinach)
1 teaspoon salt
14 slices mozzarella cheese, broken into 28 half slices
6 tablespoons Parmesan cheese
Instructions
For the sauce: In a large saucepan, heat the oil. Add the onions and cook until softened, about 3-5 minutes. Add the garlic and cook 1 minute. Add the tomatoes with juices, basil, oregano, thyme, salt, and pepper. Simmer covered for 20 minutes or until tomatoes break down and sauce starts to thicken, stirring occasionally.
Remove from the heat. Very carefully add the sauce to a blender. Blend until smooth. Caution - hot mixtures tend to expand more when blended, so you may need to blend the sauce in two batches so it doesn't splash everywhere.
Preheat oven to 375F. Have a 13x9 pan ready.
Bring a large pot of water to a boil. Cook the lasagna noodles for 10 minutes. Drain and let cool.
In a large deep skillet, heat the olive oil. Add the onion, carrots, and mushrooms and cook until softened, 3-5 minutes. Add the garlic and cook 1 minute. Stir in the ricotta, spinach, and salt until smooth. Cook another 5 minutes or until heated through.
Spread a few spoonfuls of sauce in the bottom of the 13x9 pan. Add 3 noodles flat on top, making 3 rows. Add 9 mozzarella half slices on top. Spoon half of the ricotta filling on top then cover with 1/3 of the remaining sauce. Sprinkle 2 tablespoons Parmesan cheese on top. Top with another 3 noodles.
Repeat with another 9 half cheese slices, the rest of the ricotta filling, another 1/3 of the remaining sauce, and 2 tablespoons Parmesan cheese. Finish with the remaining 3 noodles, the rest of the sauce, the remaining 2 tablespoons Parmesan cheese, and remaining 10 half cheese slices.
Cover with foil and bake for 30 minutes. Remove the foil and bake uncovered for another 15 minutes or until the cheese is melted on top and the lasagna is hot. Cool for 10 minutes then serve immediately.
Want more? Here are more family meals I often make:

Wonton Soup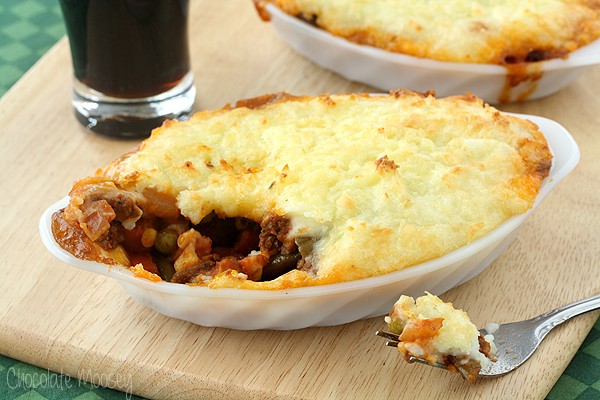 Guinness Shepherd's Pie (double the recipe for a family of four)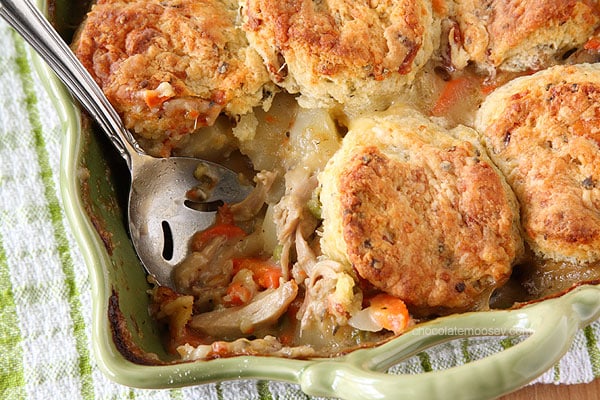 Chicken Pot Pie Topped With Bacon Cheddar Biscuits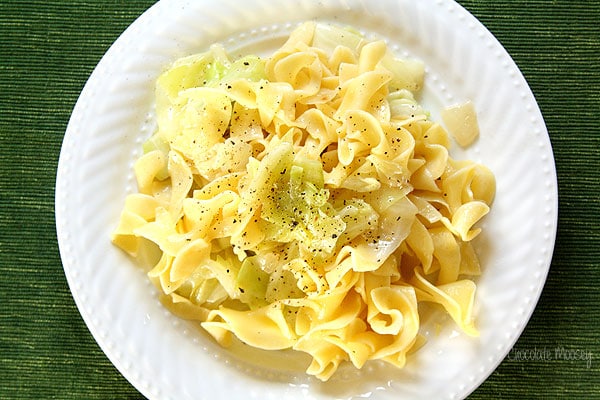 Haluski (Cabbage And Noodles)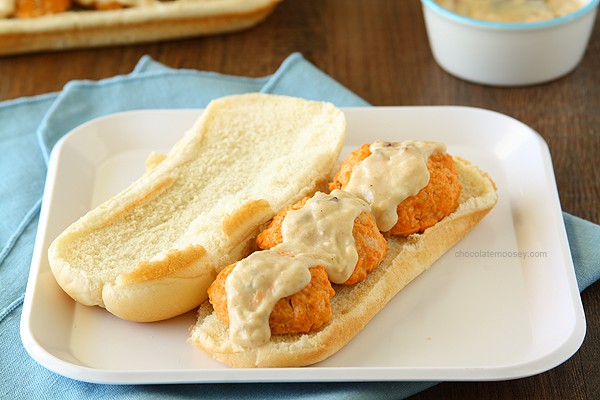 Buffalo Chicken Meatball Subs with Garlic Blue Cheese Sauce
Disclosure: I was compensated for this post through McCormick and Kitchen PLAY. All words and photographs are my own.
This post may contain affiliate links. As an Amazon Associate and member of other affiliate programs, I earn from qualifying purchase.