Root Beer Ice Cream Bars
Root Beer Float Ice Cream Bars takes your favorite summer classic treat and puts it on a stick. It's like eating a root beer float on the go!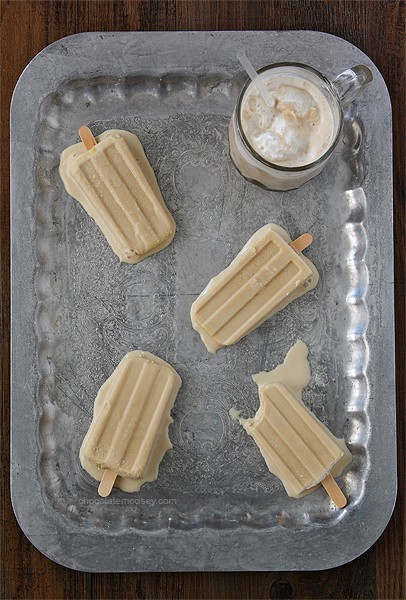 The first time I had a Root Beer Ice Cream Bar, my coworker brought them into work and gave me one. I loved the concept of making root beer and vanilla ice cream into a portable treat.
That was probably a few months ago, maybe even more.
Fast forward to May where I had been looking for fudgesicle molds. I didn't just want any popsicle mold; I wanted ones that made a stripe impression like the famous fudgesicle.
Fortunately, a fellow blogger posted that she got her molds on Amazon.
I sent the link to my dad, and a few weeks later I got the molds for my birthday.
Now what to make first?
I had intentions of making root beer ice cream, but at the last minute decided to fill my molds instead and make ice cream bars. Success!
Except I had the toughest time unmolding them and accidentally melted the bars in the process (hence the messy photos).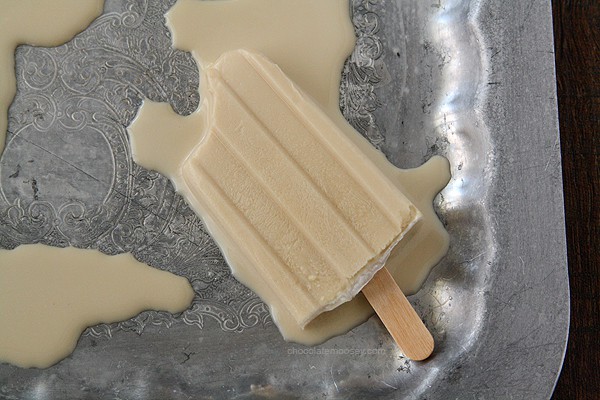 I've never mastered the skill of unmolding things. Pretty sure I was being impatient (not to mention I accidentally got hot water into the actual ice cream bars – big no no).
If I wasn't in a hurry photographing these, I would have stuck them back into the freezer to firm back up before eating.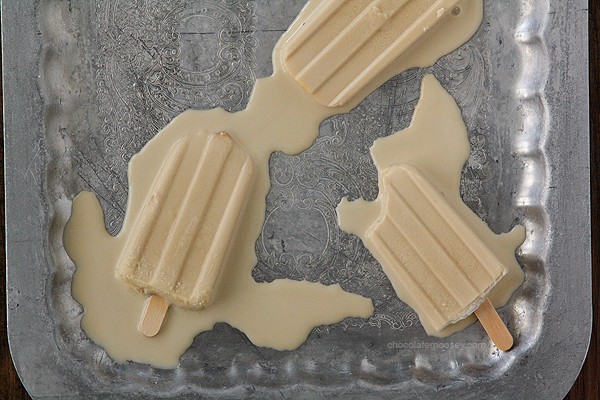 My original plan was to make root beer ice cream then have some kind of vanilla swirl.
I had no clue how to accomplish that and decided to just pour root beer into the vanilla ice cream base then just freeze as one item.
Can you imagine root beer floats with root beer *and* root beer float ice cream? Sounds pretty epic to me.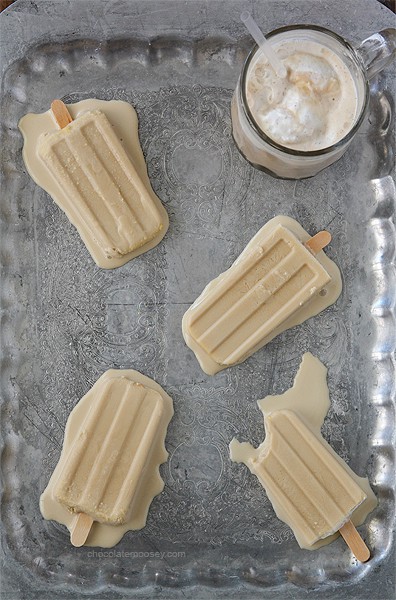 If you don't have popsicle molds, don't worry! You can either use disposable cups (think paper Dixie cups or small plastic water cups) or just make as regular ice cream.
Make the ice cream as directed but either follow the directions for your ice cream maker or make the ice cream by hand.
I think next on the list will be orange creamsicles. What would you make?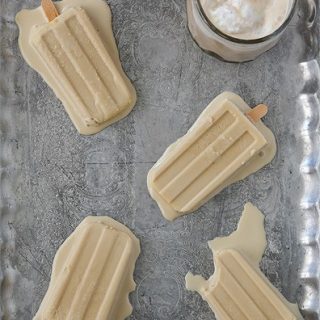 Root Beer Float Ice Cream Bars
Root Beer Float Ice Cream Bars takes your favorite summer classic treat and puts it on a stick. It's like eating a root beer float on the go!
Ingredients
1/4 cup whole milk
2 tablespoons sugar
1/2 cup heavy whipping cream
Pinch of salt
1 egg yolk
1/4 teaspoon vanilla extract
1 cup root beer
Instructions
In a medium saucepan, whisk together the milk, sugar, 1/4 cup heavy cream, and salt. Warm until it starts to boil.
In a small bowl, lightly beat the egg yolk. Pour in some of the milk mixture then pour it all back into the saucepan. Bring to a boil and cook until the custard thickens and coats the back of a spoon.
Remove from the heat and whisk in the vanilla, remaining 1/4 cup cream, and root beer. Pour into molds* and freeze for at least 4 hours or overnight.
Notes
*If you want to skip the molds, freeze according to your ice cream maker or freeze by hand.
Source: Vanilla ice cream base adapted from The Perfect Scoop
—-
If you enjoyed these Root Beer Float Ice Cream Bars, you may also enjoy these recipes:
From me: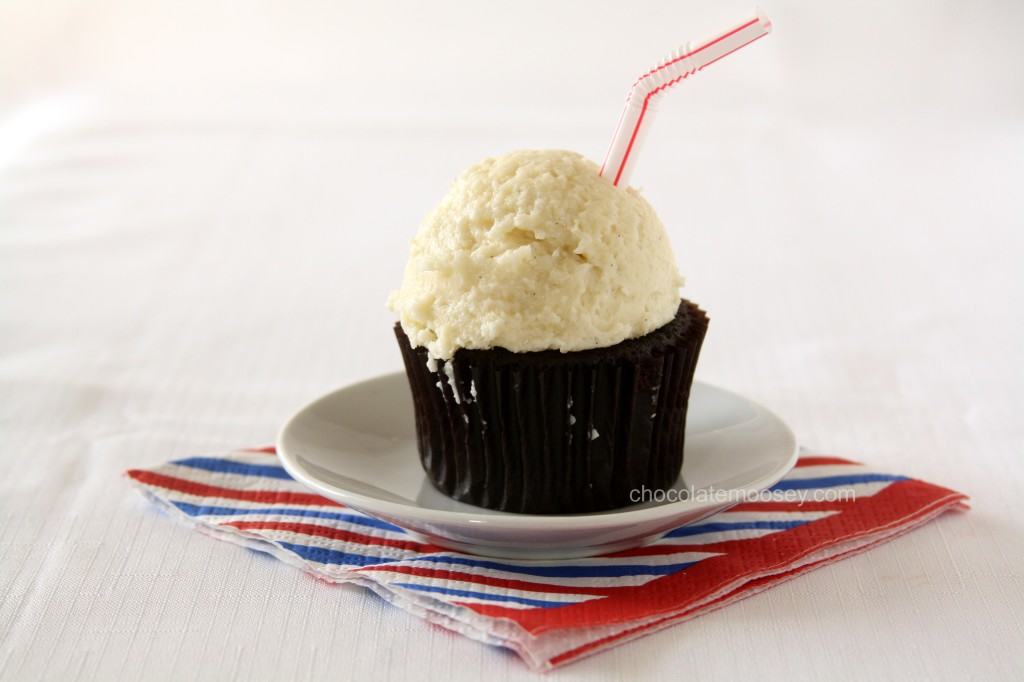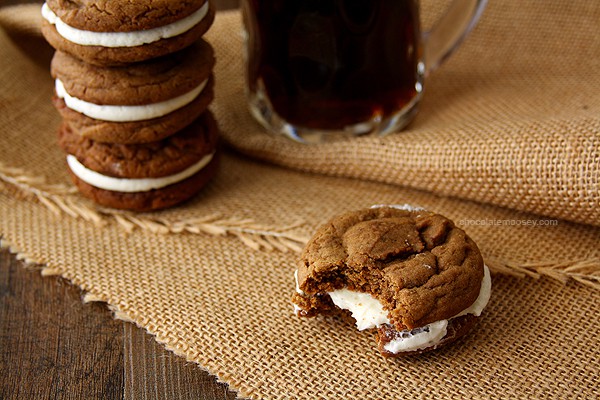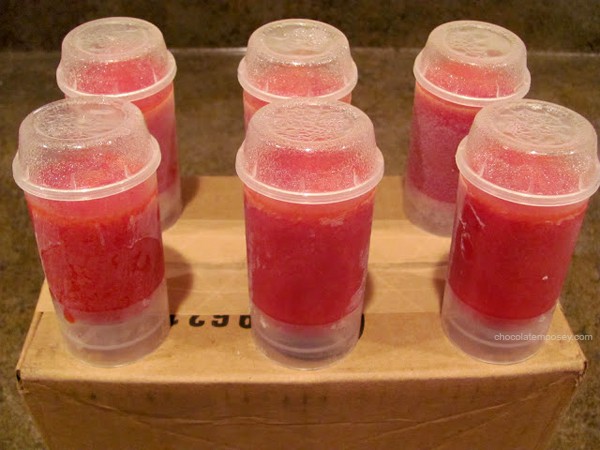 From others:
This post may contain affiliate links. As an Amazon Associate and member of other affiliate programs, I earn from qualifying purchase.