Pumpkin Chocolate Chip Cookie Dough Dip
Craving a sweet pumpkin snack? Try this no bake Pumpkin Chocolate Chip Cookie Dough Dip – perfect for fall, Halloween, and Thanksgiving.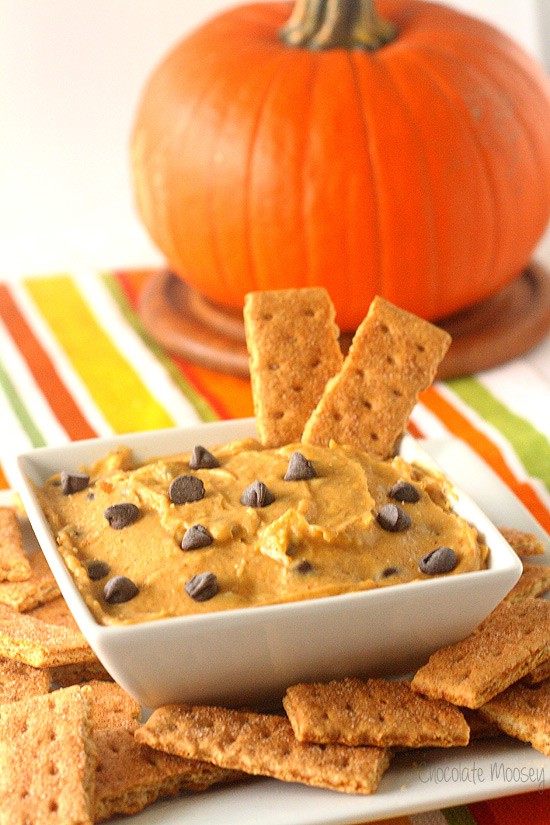 Now that we are a week away from Halloween, there are pumpkins, pumpkins everywhere!
Pumpkin recipes, pumpkin patches, pumpkin spice lattes, pumpkin chocolate chip cookie dough dip.
Wait, say what? Cookie dough dip? With pumpkin? Oh yes, I so went there.
If the name alone sounds amazing, here's what my coworker said about it: "You aren't actually going to share this with anyone but us, right?"
Right. It'll be our little secret.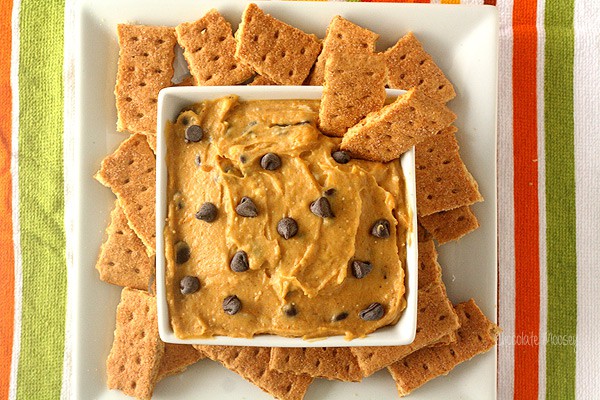 I don't think I've ever went to a pumpkin patch and picked a pumpkin before. If I did, I don't remember it.
This year, I wanted to pick a pumpkin and see how Murray would react to it (yes I'm one of those people). His reaction wasn't very exciting though:

Oh hey what's this?
*pose*

Are you done yet?

I'm leaving.
This cookie dough dip is cream cheese dip meets cookie dough. It's similar to a chocolate chip cheese ball but not firm enough to roll.
I made this version up to fit the season by adding pumpkin, cinnamon, and clove to regular cookie dough dip.
As far as dunking, you can use graham crackers, apples, pretzels, a spoon, or your fingers. You can even use it as a spread on quesadillas for dessert.
Spray the outside of the tortillas with cooking spray (or brush with butter) and sprinkle on cinnamon sugar before frying.
Wouldn't this dip make a great appetizer for Thanksgiving dinner? Is there a rule that appetizers have to be savory?
You only live once. Go ahead. Break the rules.
Warning: this dip will cause you to go crazy.
Another coworker was complaining about how bland her chicken soup was, so she added a scoop of this dip. Um yea, please don't do that (although it actually wasn't *that* bad because it added some needed sweetness).
I can't believe I just typed out that last sentence. Let's just stick to spoons, ok?
Pumpkin Chocolate Chip Cookie Dough Dip
Yield: 1 cup
Prep Time: 20 minutes
Cook Time: 5 minutes
Total Time: 25 minutes
Craving a sweet pumpkin snack? Try this no bake Pumpkin Chocolate Chip Cookie Dough Dip – perfect for fall, Halloween, and Thanksgiving.
Ingredients
1/4 cup (2 ounces or 4 tablespoons) unsalted butter, softened
1/4 cup packed brown sugar
1/2 teaspoon vanilla
4 ounces cream cheese, softened
1/2 cup powdered sugar
1/2 cup pumpkin puree
1/2 teaspoon ground cinnamon
1/4 teaspoon ground nutmeg
1/4 teaspoon ground ginger
1/4 teaspoon salt
1/8 teaspoon ground clove
1/2 cup semisweet chocolate chips
Instructions
In a small saucepan, melt the butter. Whisk in brown sugar until it dissolves and starts to bubble. Remove from the heat and whisk in vanilla. Set aside.
In a large bowl, cream together the cream cheese and sugar until smooth then beat in the melted butter mixture. Beat in the pumpkin, cinnamon, nutmeg, ginger, salt, and clove, and salt. Stir in the chocolate chips. Serve with graham crackers or gingersnaps.
Source: Adapted from
How Sweet It Is
More Pumpkin Chocolate Chip Recipes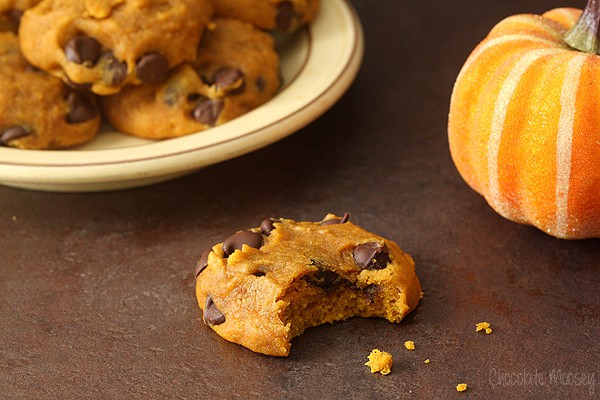 Pumpkin Chocolate Chip Cookies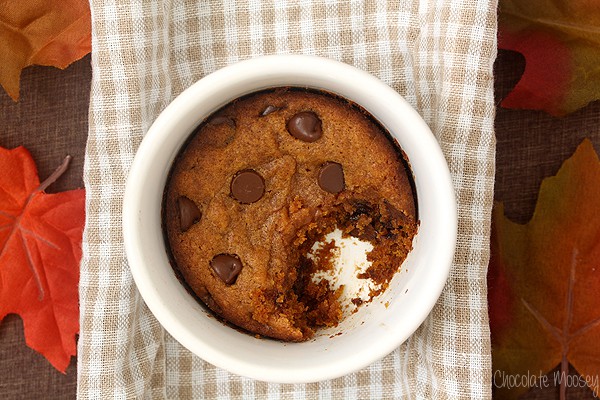 Single Serving Pumpkin Chocolate Chip Cookie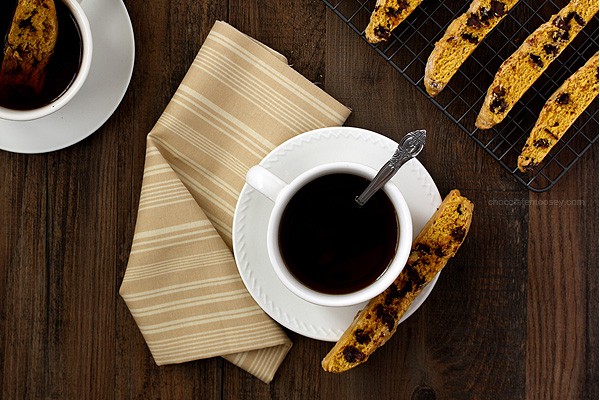 Pumpkin Chocolate Chip Biscotti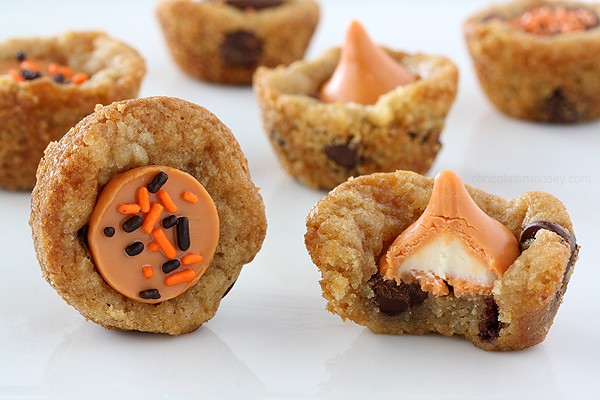 Pumpkin Spice Kiss Cookie Cups
This post may contain affiliate links. As an Amazon Associate and member of other affiliate programs, I earn from qualifying purchase.