Peanut Butter Cup Bars
Why does life have to be so complicated? Every thought we think, every decision we make, there is always a long list of what ifs and why nots, of benefits and consequences. When do we think smart and when do we trust our heart? When do we hold back and when do we jump? When is it ok to keep going and when have we had enough? I can't make these complicated decisions go away, but I can bring you a simple dessert to snack on while thinking – Peanut Butter Cup Bars. They are very similar to chocolate chip cookie bars except there is peanut butter and chopped up peanut butter cups for the chocolate chips.
It was a Friday night when I made these, and I wanted to bake. I didn't feel like thinking though. I didn't want to experiment, decorate, chill, roll or cut; I wanted cookies that could be baked with little effort. I didn't even want to spend time scooping! I just wanted to do some mindless baking to soothe my soul as work beats me hard during the week.
I always wanted to try peanut butter cups as chocolate chips. I'm surprised nobody has done that yet (or at least I struck out when looking for similar recipes). They retained their shape pretty well, much like chocolate chips do.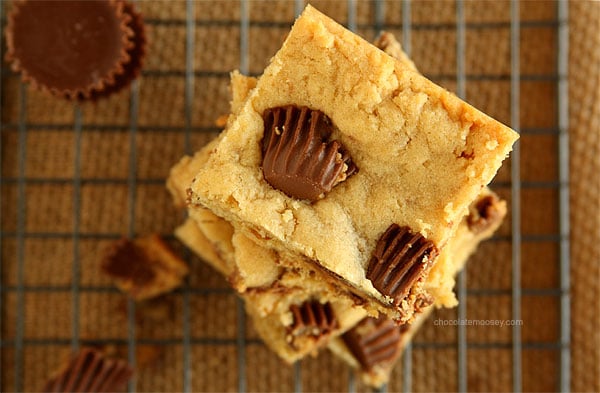 There are days where I wish I had a crystal ball or a sign that points me in the right direction. Days where I feel like I need a life coach, for someone to hold my hand to tell me it's going to be ok. But I guess a pan of these Peanut Butter Cup Bars will have to hold me over now.
Peanut Butter Cup Bars
Yield: 16
Prep Time: 10 minutes
Cook Time: 18 minutes
Total Time: 28 minutes
Ingredients
1 cup flour
1/2 teaspoon baking soda
1/4 teaspoon salt
1/2 cup sugar
1/3 cup creamy peanut butter
1/4 cup unsalted butter, softened
1/2 teaspoon vanilla extract
1 egg
1 cup chopped peanut butter cups
Instructions
Preheat oven to 350F. Have an 8x8 pan ready.
In a medium bowl, whisk together the flour, baking soda, and salt. Set aside.
In a large bowl, beat together the sugar, peanut butter, and butter until creamy, 2-3 minutes. Beat in the vanilla and egg. Gradually beat in the flour mixture. Stir in 3/4 cup peanut butter cups.
Spread the batter into the pan. Gently press the remaining 1/4 cup peanut butter cups into the top of the batter. Bake 15-18 minutes or until a toothpick comes out clean. Cool completely before cutting.
Notes
© Chocolate Moosey. All images and content are copyright protected. Please do not use my images without prior permission. If you want to republish a recipe, please rewrite it in your own words or link back to the post for the recipe.
Source: Adapted from Nestle Toll House cookbook
—-
If you liked my Peanut Butter Cup Bars, you may also like these recipes:
From me: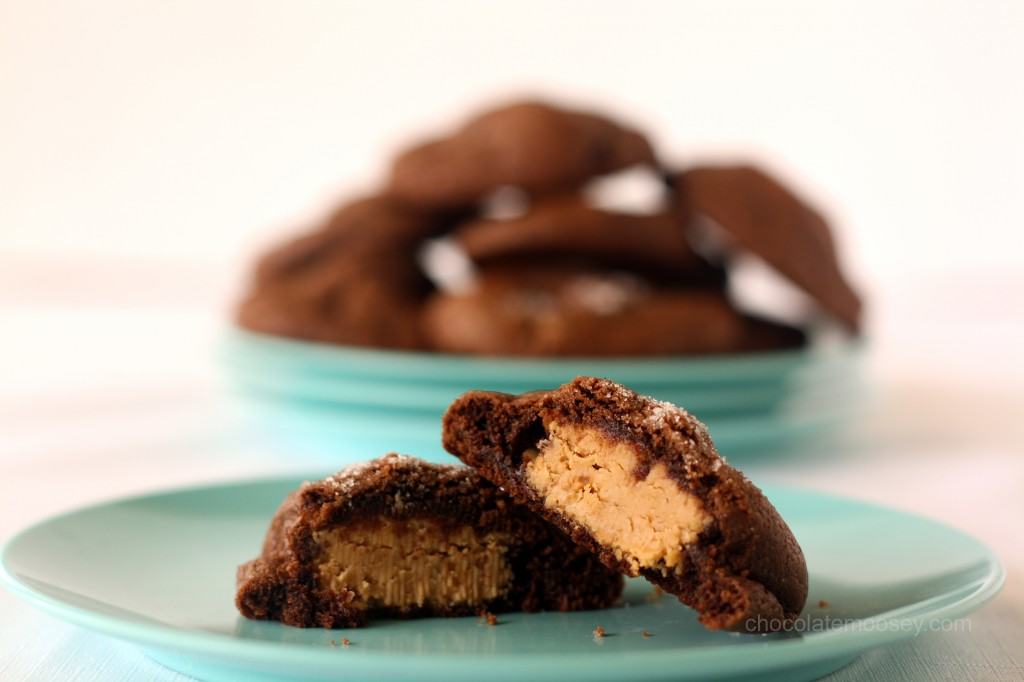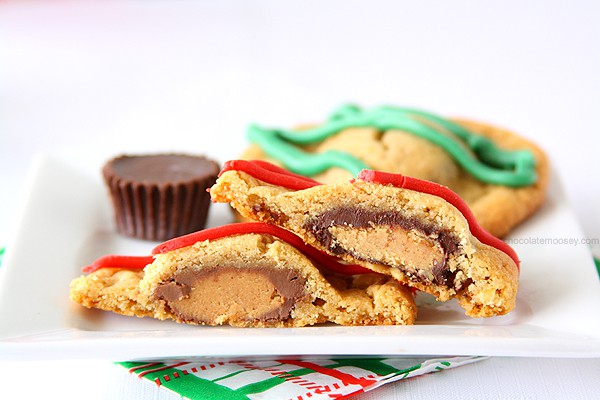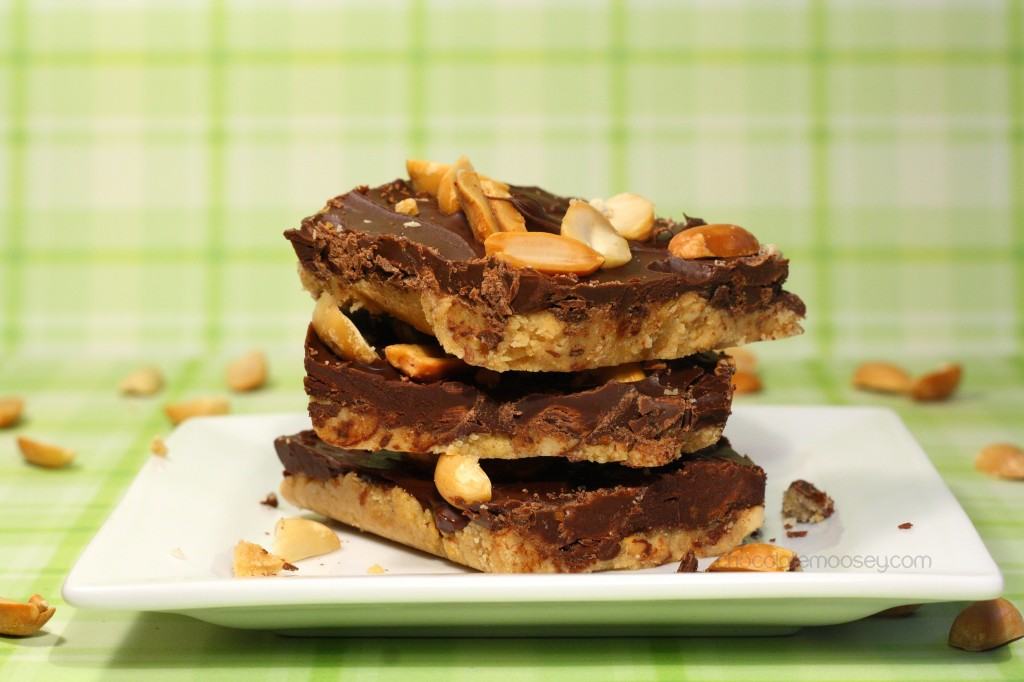 From other bloggers:
This post may contain affiliate links. As an Amazon Associate and member of other affiliate programs, I earn from qualifying purchase.