Monster Cookie Dough Dip
Are looking for a dessert recipe that you can make and eat almost instantly? This small batch no bake Monster Cookie Dough Dip is everything you love about monster cookies – peanut butter, M&Ms, chocolate chips, and oats – but without the baking.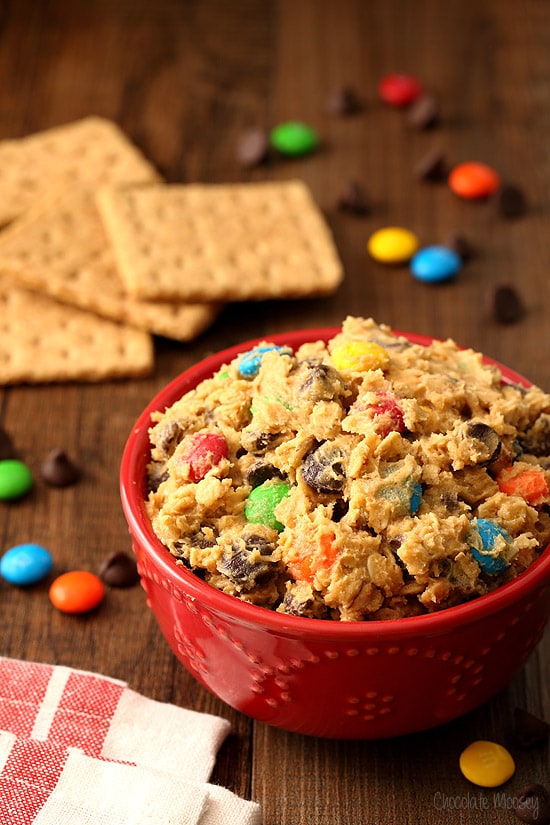 I love chocolate (in case you couldn't tell by my old blog name) and don't discriminate against candy brands as I love them all – Hershey's, Mars, Cadbury, Boyer, the list goes on.
One of my all-time favorites is M&Ms; if you put a whole bag in front of me, I can't guarantee it'll still be there.
There is something about the crunch that they bring that I love.
Take ice cream, for example. When I order a McFlurry from McDonald's or a blizzard/snowstorm/cyclone/insert storm name here from a local ice cream stand, I usually go with M&M.
Bonus points if it's M&M AND peanut butter.
You also can't go wrong with M&M Cookie Bars.
Given those last two statements, it's no surprise that I love monster cookies, which are peanut butter oatmeal cookies with chocolate chips and M&Ms. It's all of my favorite flavors in one cookie!
I'm not entirely sure how monster cookies earned their name. Maybe because Cookie Monster wanted a cookie with M&Ms in it? Maybe because they are a mash of several cookies in one a la Frankenstein style (hence, monster)?
Whatever the reason, I don't pass up a monster cookie. And as much as I love baking (and eating) fresh warm cookies, sometimes I want dessert instantly.
That's when I got the idea to turn these favorite cookies into this small batch Monster Cookie Dough Dip that you can eat almost as soon as you make it.
No waiting for the cookies to bake or cool down. All you need to do is grab some graham crackers (or your spoon) and dive right in.

When you think of tailgating dips, you probably instantly think of cheese, dairy, and bacon. Not all party dips have to be savory! Serve up this sweet dip, and I guarantee it won't last long.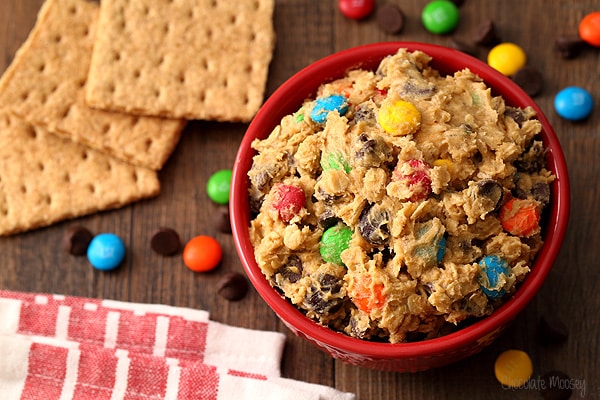 If you're anything like me, you probably snuck a few bites of cookie dough while baking cookies.
We all know the tale of not eating dough because we could get sick from eating raw egg (not that it has ever stopped me).
However, to be on the safe side, I made an eggless cookie dough dip with peanut butter, oats, chocolate chips, and M&Ms. Salmonella problem solved.
Don't want peanut butter? Check out Edible Sugar Cookie Dough from Good Things Baking Co.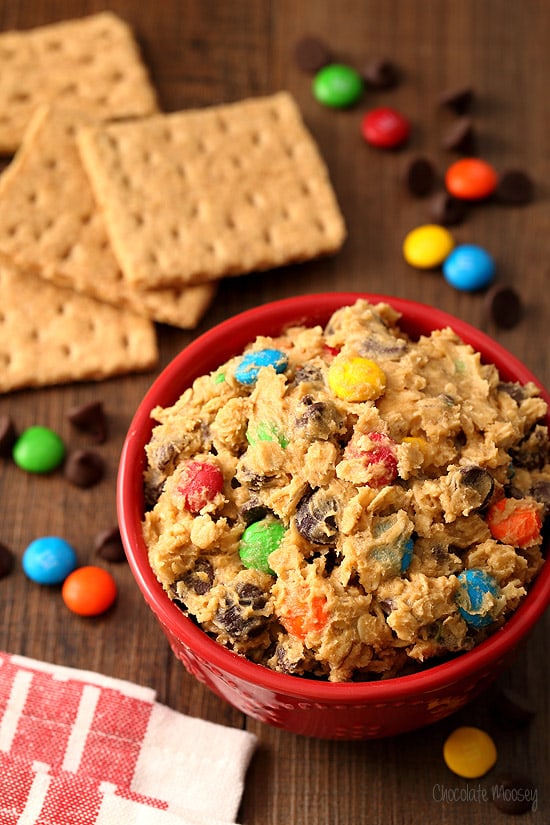 If you like this dip, then you'll probably also like my
M&M Cookie Dough Ice Cream
as well.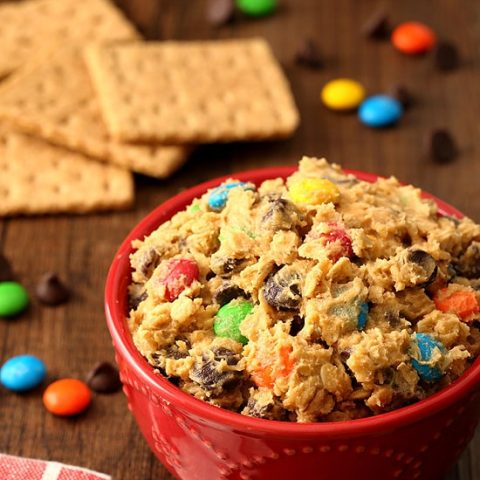 Monster Cookie Dough Dip
Yield: 1 cup
Prep Time: 15 minutes
Total Time: 15 minutes
This no bake Monster Cookie Dough Dip is everything you love about monster cookies – peanut butter, M&Ms, chocolate chips, and oats – but without the baking.
Ingredients
1/4 cup (2 ounces or 4 tablespoons) unsalted butter, softened
1/4 cup creamy peanut butter
2 tablespoons packed brown sugar
2 tablespoons granulated sugar
1/2 teaspoon vanilla extract
1/3 cup all-purpose flour
1/8 teaspoon salt
1 tablespoon whole milk
1/2 cup rolled oats
1/2 cup M&Ms
1/2 cup semisweet chocolate chips
Instructions
In a large mixing bowl on medium speed, beat together the butter, peanut butter, brown sugar, sugar, and vanilla until smooth and creamy, about 1-2 minutes.
Scrape down the bowl then on low speed, gradually beat in the flour and salt until dough forms then add the milk, oats, M&Ms, and chocolate chips.

Serve immediately with graham crackers. Store leftovers in an airtight container in the fridge for up to 1 week (bring to room temperature before serving).
More Recipes For You To Make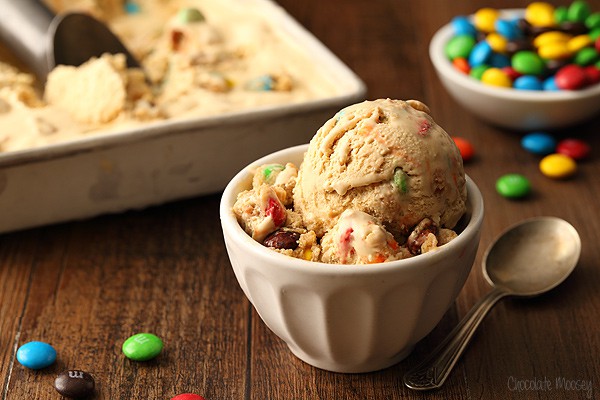 M&M Cookie Dough Ice Cream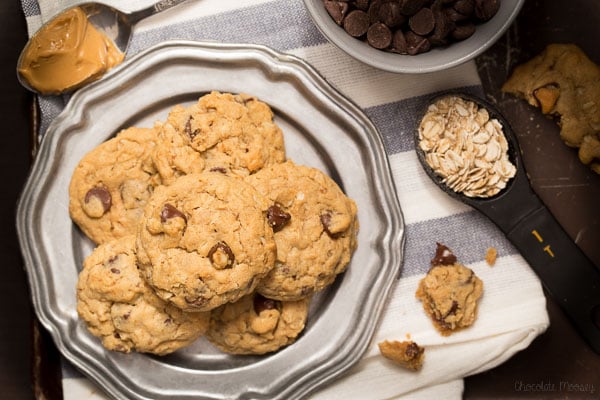 Peanut Butter Oatmeal Chocolate Chip Cookies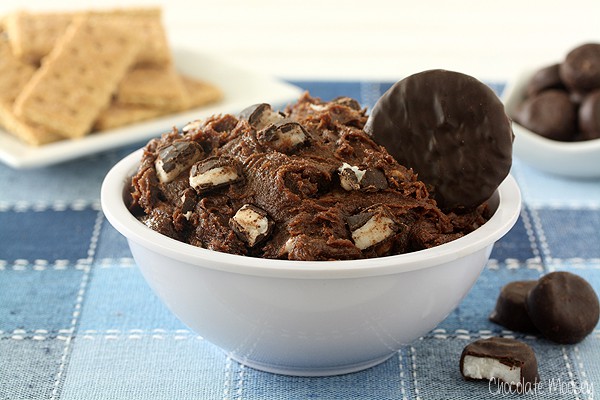 Peppermint Patty Cookie Dough Dip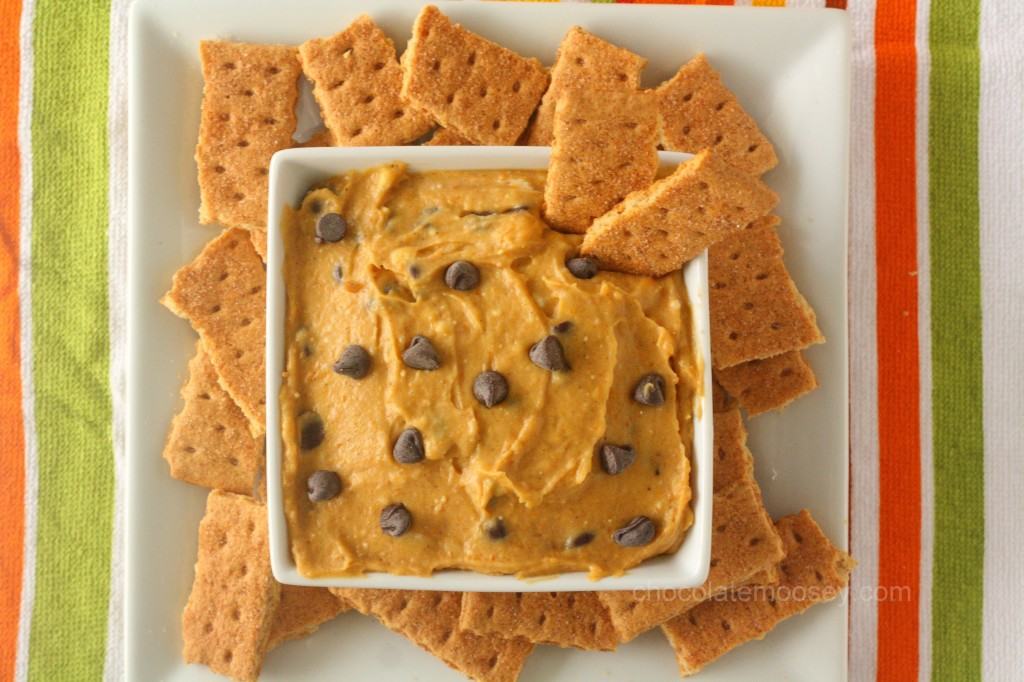 Pumpkin Chocolate Chip Cookie Dough Dip
This post may contain affiliate links. As an Amazon Associate and member of other affiliate programs, I earn from qualifying purchase.