Devil's Food Layer Cake with Whipped Chocolate Buttercream Frosting
A simple Devil's Food Layer Cake with Whipped Chocolate Buttercream Frosting tastes just like a boxed mix but better because of one special secret ingredient. It's also the perfect chocolate cake to celebrate a special occasion.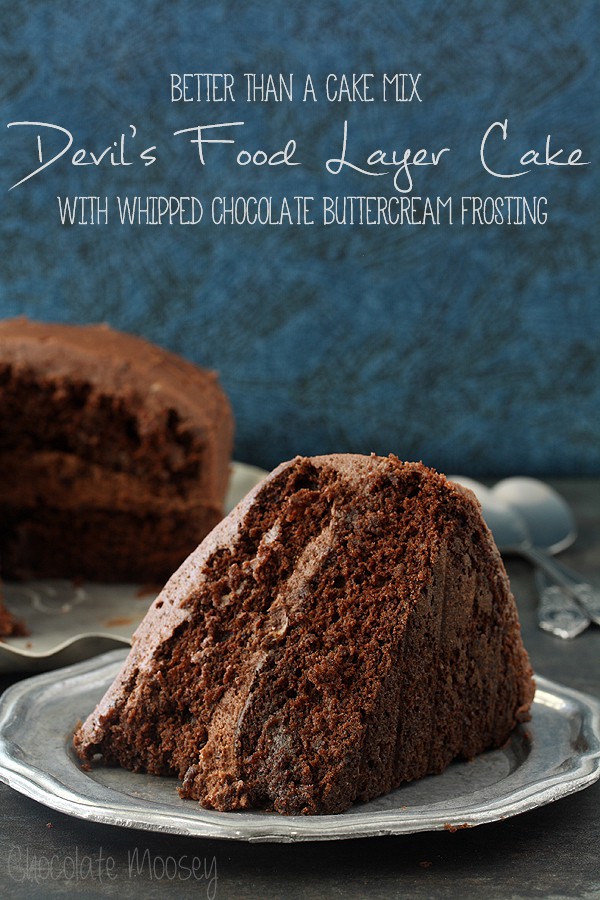 Seven years ago this month (yesterday to be exact), I started a journey I didn't expect to take. I wrote my first post as a food blog and haven't stopped since.
Sure, I took breaks while I finishing up my college degree, but I kept going.
It wasn't until about two years ago that I got serious with blogging.
There are days where I wonder why I put so much energy into it, but the truth is there's nothing else I'd rather do in my free time.
Why spend my evenings wasting away on the couch watching tv when I can be doing what I love?
And sure, this isn't my full time job, but this journey has taught me so much. How to be open with others, how to challenge myself, how to be nicer to myself.
It has taken me places I didn't think I would go and meet friends I didn't expect to meet.
And now it's starting to take me down a path I didn't know existed to hopefully the next chapter in my life. So as with any anniversary celebration, it's only appropriate to celebrate with cake.
I chose Devil's Food Layer Cake with Whipped Chocolate Buttercream Frosting because it's very similar to the cake from a box my mom made me growing up.
Can't go wrong with an easy chocolate cake and a sinful chocolate frosting.
Mom usually made me a Devil's Food Cake from a box, and I can happily say this is the from scratch version that tastes almost exactly like its cake mix cousin.
Also, I couldn't resist sharing this picture again of Murray with his devil's food cake. Do you think they have cakes in kitty heaven? (disclaimer to animal activists – no he didn't actually eat it)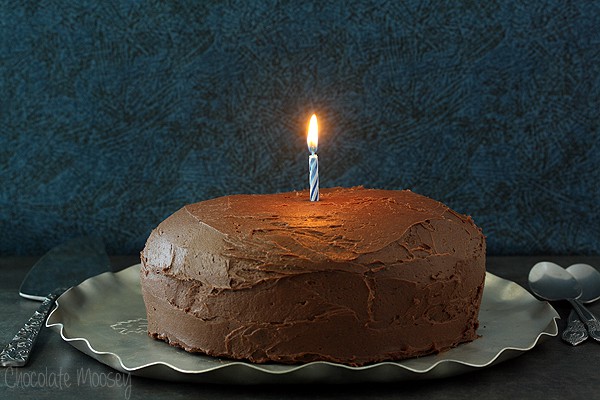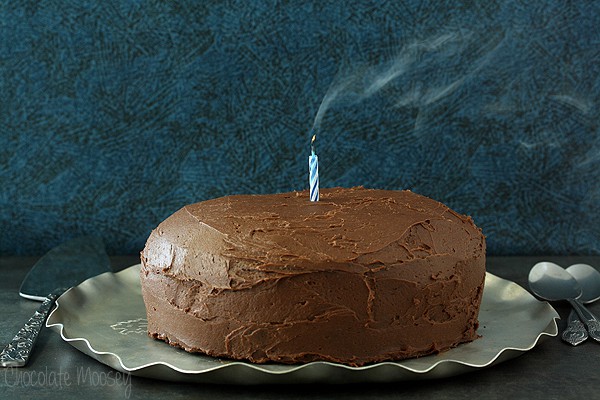 I amped up the cake by using a special secret ingredient – coffee.
Don't worry if you don't like coffee; you can't actually taste it. It's there to enhance the chocolate flavor.
If I handed you a piece of cake, you wouldn't say coffee was in there.
However, if you don't have coffee in the house, just use an equivalent amount of hot water.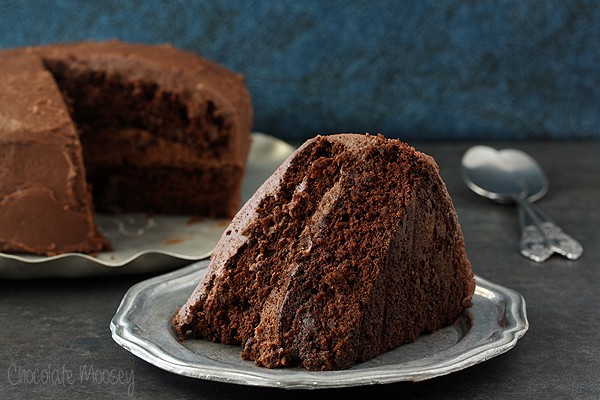 Why is it called Devil's Food Cake anyway?
That question stumped me because isn't it just a chocolate cake? After researching a bit, I still don't know.
Some recipes use cocoa powder and melted chocolate. Others use only cocoa. Some use boiling water/coffee. Others don't.
I have two theories – 1. It was named to counter Angel Food Cake and 2. This cake is so sinful, rich and decadent that it makes you want to be a glutton, which is one of the deadly sins (hence, Devil's Food).
Leave me a comment with your theory!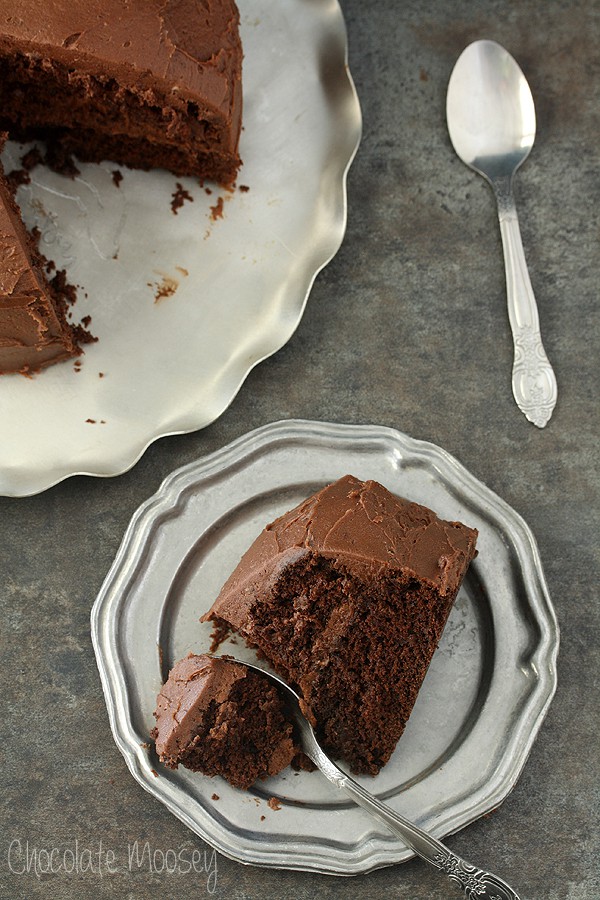 For the frosting, it's called whipped buttercream because it's a cross between
chocolate whipped cream
and
chocolate frosting
.
That also means refrigeration, but all you need to do is let the cake sit out at room temperature for 30 minutes to soften.
You can also pair devil's food cake with Strawberry Cream Cheese Frosting. You'll have to double the recipe to frost an entire 2 layer cake.
Only want to make one layer? Check out my Single Layer Chocolate Cake.
Equipment you may need (Amazon affiliate links):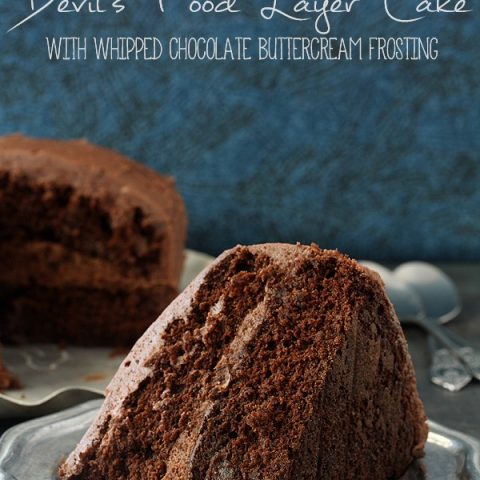 Devil's Food Layer Cake with Whipped Chocolate Buttercream Frosting
A simple Devil's Food Layer Cake with Whipped Chocolate Buttercream Frosting tastes just like a boxed mix but better because of one special secret ingredient.
Ingredients
1 1/3 cups all purpose flour
1/2 cup unsweetened cocoa powder
3/4 teaspoon baking soda
1/2 teaspoon baking powder
1/4 teaspoon salt
10 tablespoons unsalted butter, softened
1/2 cup brown sugar
1/2 cup granulated sugar
3 eggs
1 teaspoon vanilla extract
2 ounces bittersweet chocolate, melted
1/2 cup milk
1/2 cup hot coffee or hot water
Frosting
1 1/2 cups (3 sticks or 12 ounces) unsalted butter, softened
3 cups powdered sugar
1/2 cup unsweetened cocoa powder
Few pinches of salt
1 teaspoon vanilla extract
3 tablespoons heavy whipping cream
Instructions
Preheat oven to 350F. Lightly grease two 8-inch round cake pans then line the bottoms with parchment paper (cut to fit the bottoms only).
In a medium bowl, whisk together the flour, cocoa, baking soda, baking powder, and salt.
In a large mixing bowl, beat together the butter, brown sugar, and sugar until light and creamy, about 2-3 minutes. Beat in the vanilla and eggs, one at a time, until fully incorporated (don't be concerned if it looks curdled). Beat in the melted chocolate.
Add the flour mixture alternately with the milk, adding the flour in 3 additions and the milk in 2 additions (begin and end with dry ingredients). The batter should be thick like frosting. Carefully add in the hot coffee or water.
Divide the batter evenly between the two pans. Bake 25-30 minutes or until a toothpick inserted in the middle comes out clean. Cool in the pans for about 15 minutes, run a knife along the edge of the pan to loosen, and invert onto a cooling rack or plate. Cool right-side-up.
For the frosting: In a large mixing bowl, beat the butter, powdered sugar, cocoa powder, and salt until smooth and creamy, about 2-3 minutes. Add the vanilla and cream. Beat for about 2-3 minutes until light and fluffy.
If the cake layers have rounded tops, use a long serrated knife and a gentle sawing motion to cut off the rounded part and have flat layers.
Place one cake layer on a serving plate or stand. Place small strips of parchment paper underneath the cake for easy clean up after frosting. Using a long metal icing spatula, cover the top generously with frosting.
Top with the second layer (top side up) and gently press down to stick. Cover the entire cake with a thin layer of frosting (don't use all of it just yet), enough to capture possible crumbs (you should still see some of the cake peeking through). Refrigerate the cake 15 minutes.
Finish frosting the whole cake with the remaining frosting. Pull out the parchment paper strips and discard. Refrigerate for at least one hour before serving. Bring to room temperature at least 30 minutes before eating.
Adapted from:
Baking: From My Home to Yours
—-
If you enjoyed this Devil's Food Layer Cake with Whipped Chocolate Buttercream Frosting, you may also like these recipes: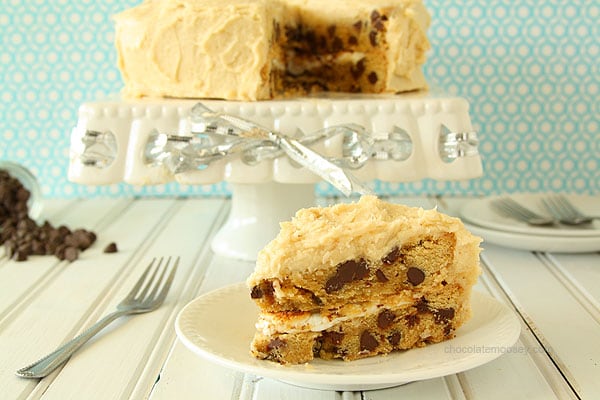 Chocolate Chip Cookie Cake with Toasted Marshmallow Filling and Cookie Dough Frosting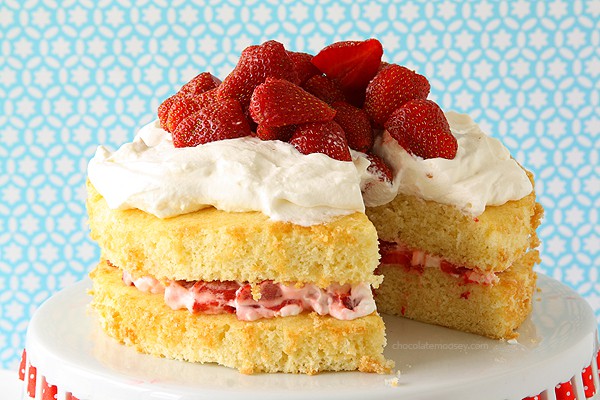 Strawberry Shortcake Layer Cake

Mini Layered Guinness Cake with Irish Cream Ganache Frosting

Copycat Dairy Queen Ice Cream Cake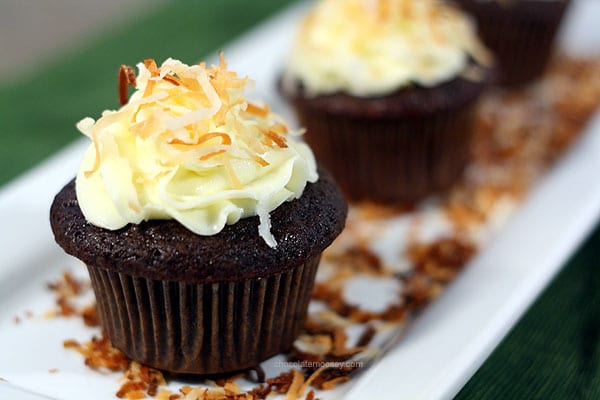 Award-Winning Chocolate Coconut Cupcakes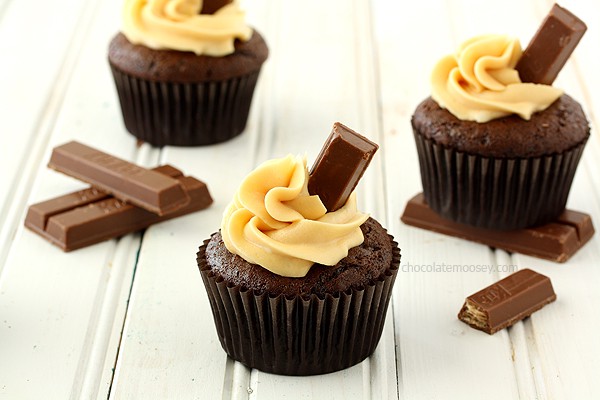 Kit Kat Cupcakes with Caramel Buttercream Frosting
This post may contain affiliate links. As an Amazon Associate and member of other affiliate programs, I earn from qualifying purchase.