Carrot Cake Drop Cookies
Crunchy on the outside, soft on the inside, this Carrot Cake Cookies recipe makes it easy and fun not only to eat your vegetables but also to eat carrot cake on the go.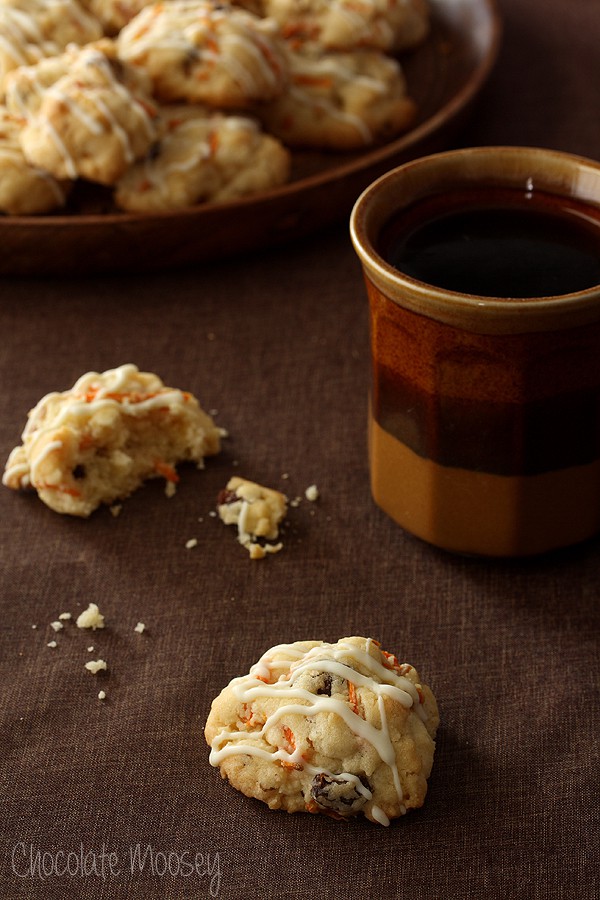 I've been making several carrot cake inspired recipes lately and the biggest question I find is – what goes in a carrot cake? Raisins? Coconut? Pineapple? Walnuts? Pecans? I don't think there's any right or wrong answer. For my
Carrot Cake Cheesecake
I made last year, I added the whole works with pineapple and coconut, but then for these Carrot Cake Drop Cookies, I was hesitant in adding pineapple due to the extra moisture; I didn't want them to spread ridiculously thin. I'm quite pleased with how they turned out – a bit crunchy on the outside, soft and moist on the inside. I wanted a cake-like texture rather than a chewy cookie, and I succeeded.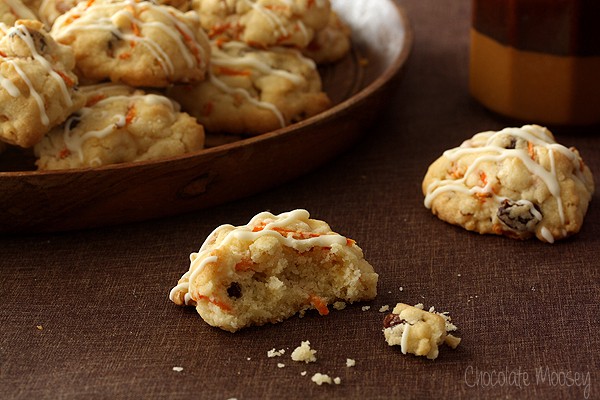 Carrot cake dates back to war time where carrots were more abundant and cheaper than sweeteners. Soon the classic dessert became popular across the US in restaurants and bakeries. I decided to take that classic cake and marry it with drop cookies, making it easier to eat carrot cake on the go.
You can shred your own carrots using a hand grater or food processor or buy a pre-shredded bag. I used pre-shredded carrots, which were a little big for cookie dough as is, so next time I'd chop them a little more finer. I used walnuts, but you can easily substitute pecans (or leave them out altogether, but I do love the crunchy texture they add).
Looking for more? Check out my Small Carrot Cake recipe and Carrot Cake Cupcakes with pineapple.
Carrot Cake Drop Cookies
Yield: 2 dozen
Prep Time: 15 minutes
Cook Time: 17 minutes
Total Time: 32 minutes
Ingredients
2 cups all purpose flour
2 teaspoons baking powder
1 teaspoon ground cinnamon
1/2 teaspoon ground nutmeg
1/4 teaspoon ground clove
1/2 teaspoon salt
3/4 cup granulated sugar
3/4 cup butter-flavored shortening
1 egg, room temperature
1 teaspoon vanilla extract
1 1/2 cups finely shredded carrots
1/2 cup raisins
1/2 cup chopped walnuts
1/4 cup chopped white chocolate
Instructions
Preheat the oven to 350F. Line two cookie sheets with parchment paper.
In a medium bowl, whisk together the flour, baking powder, and salt.
In a large mixing bowl, beat together the sugar and shortening until smooth and creamy, about 2-3 minutes. Beat in the egg and vanilla. Gradually beat in the flour mixture then add the carrots, raisins, and walnuts.
Scoop the dough into 1 1/2-inch balls (I used #40 scoop) and place onto cookie sheets. Flatten slightly. Bake 17-20 minutes or until firm on the edges and starting to brown. Cool on the sheet for 3 minutes then carefully remove to a cooling rack. Cool completely.
Melt white chocolate and drizzle over cookies. Let harden. Store in an airtight container.
Source: Adapted from
The King Arthur Flour Cookie Companion
More Carrot Cake Recipes

Carrot Cake Cheesecake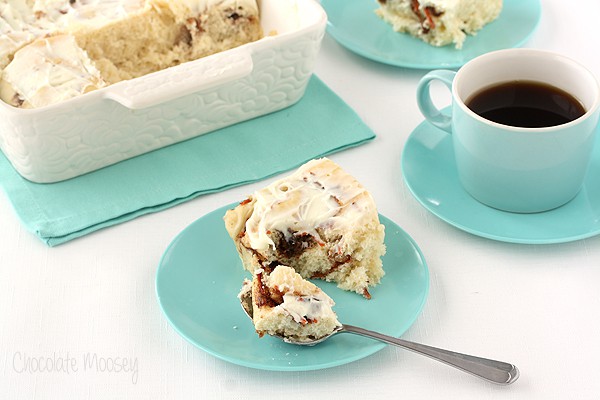 Carrot Cake Cinnamon Rolls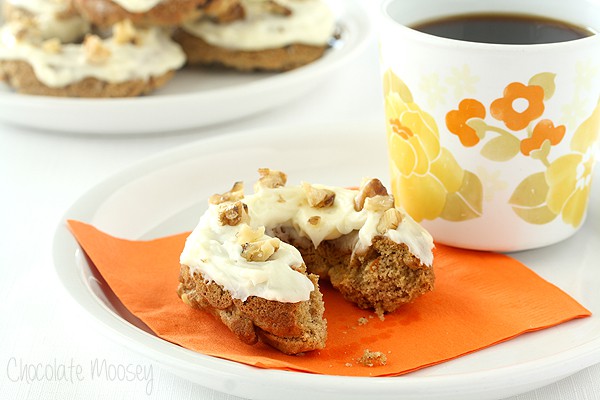 Carrot Cake Baked Doughnuts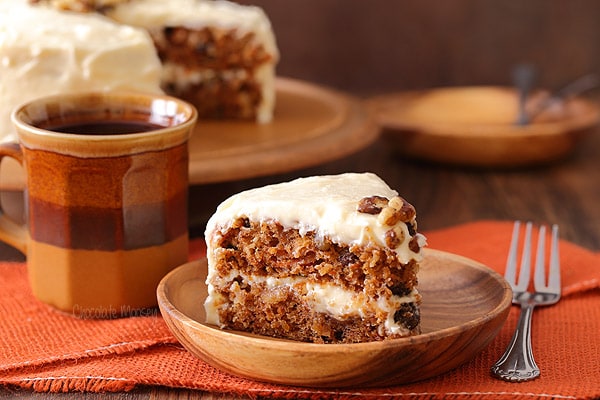 Carrot Cake Layer Cake
This post may contain affiliate links. As an Amazon Associate and member of other affiliate programs, I earn from qualifying purchase.