5 Cadbury Creme Egg Recipes
Ready for Easter? Here is a list of 5 Cadbury creme egg recipes to celebrate.
Please tell me I'm not the only one obsessed with Cadbury Creme Eggs. They have always been my favorite Easter candy. Besides eating them as is, I love putting creme eggs into desserts and other sweet concoctions. Today I'm sharing five of my creme egg recipes for you to make before they disappear from shelves for the season.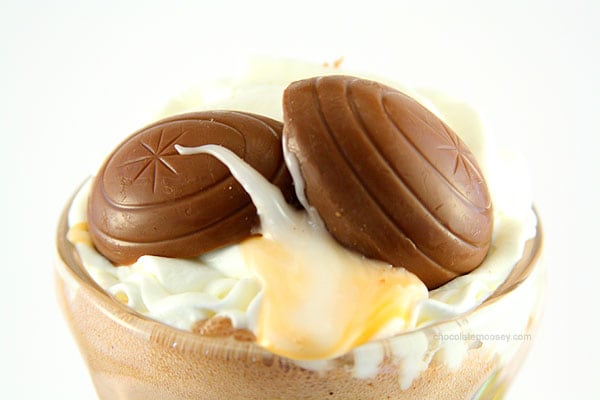 1.
Cadbury Creme Egg Milkshake
– This milkshake takes the creme egg to the next level because you make your own fondant cream (aka the creamy stuff in the middle), so technically you can make this 365 days of the year, even after Easter is over.
2.
Creme Egg Hot Chocolate
– Not quite warm weather yet? No problem – you can drink your creme eggs in this hot, comforting beverage.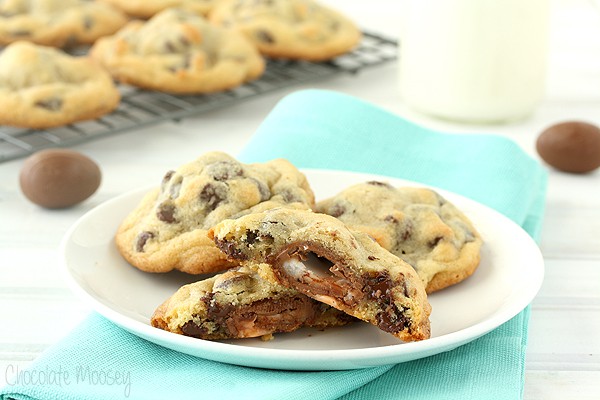 3.
Cadbury Egg Cookies
– Everybody loves chocolate chip cookies, so how do you make such a classic even better? By stuffing mini creme eggs into the middle. Whether you prefer the mini creme eggs or the mini solid chocolate eggs, both will work in this versatile recipe.
4.
Cadbury Creme Egg Cupcakes
– Nothing says love like a cupcake stuffed with creme then topped with mini eggs.
5.
Cadbury Creme Egg Ice Cream
– Every day is perfect for ice cream, and why not amp up your typical vanilla ice cream with chopped up creme eggs?
5 Bonus Recipes
This post may contain affiliate links. As an Amazon Associate and member of other affiliate programs, I earn from qualifying purchase.