When it's freezing outside, stay inside and cozy up with a mug of Thick Hot Chocolate For One made with melting chocolate and not cocoa powder. Recipe can easily be doubled to serve two people.
Happy December! This will be my last post for 2017 (!!!), so I wanted to do something super easy and seasonal. But not too seasonal so we can enjoy it all winter long.
Let's talk about hot chocolate! Not just any hot chocolate. Thick Hot Chocolate For One.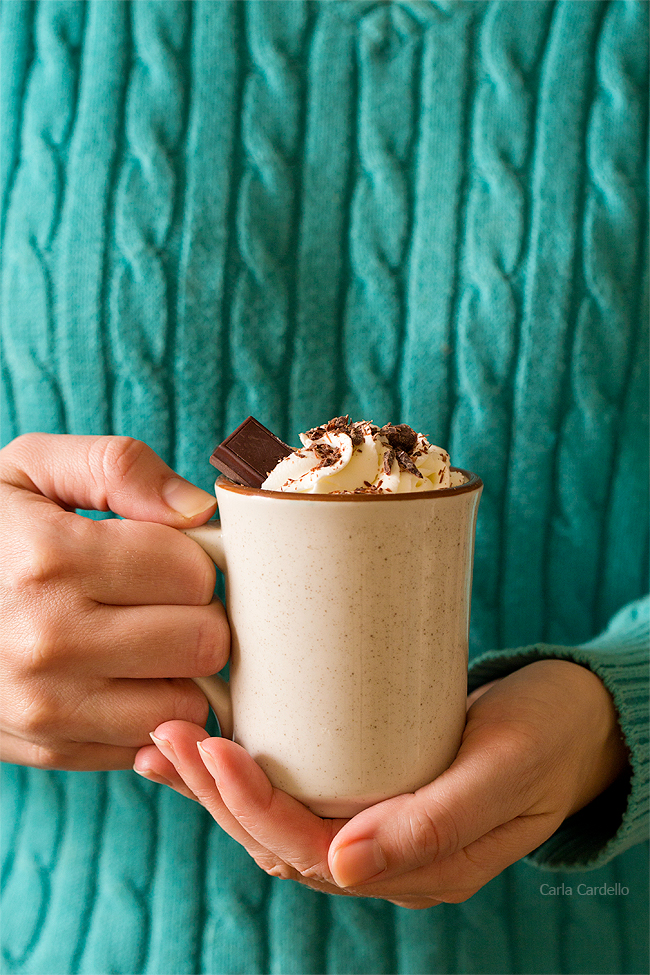 I'm tired of ordering hot chocolate and getting powdered mix. The worst offender is a local amusement park where they made it with water. I understand it's cheaper, but if you're not going to offer real hot chocolate, at least use milk. I couldn't even finish my overpriced flavored water.
Real hot chocolate is rich, thick, and creamy. It's almost like you're drinking a liquid chocolate bar. On occasion when it's late at night I'll do a hot cocoa mix made with milk, but when I want a special treat, you can never beat this thick hot chocolate recipe for one.
Making thick hot chocolate at home means you can customize it to your tastes. Want it thinner? Add more milk. Want it darker? Use dark chocolate. Want it lighter? Use semisweet chocolate.
Although the recipe is for one serving, it can easily be doubled or even tripled. I wanted it to make it for one person in case you wanted a special treat for yourself without sharing.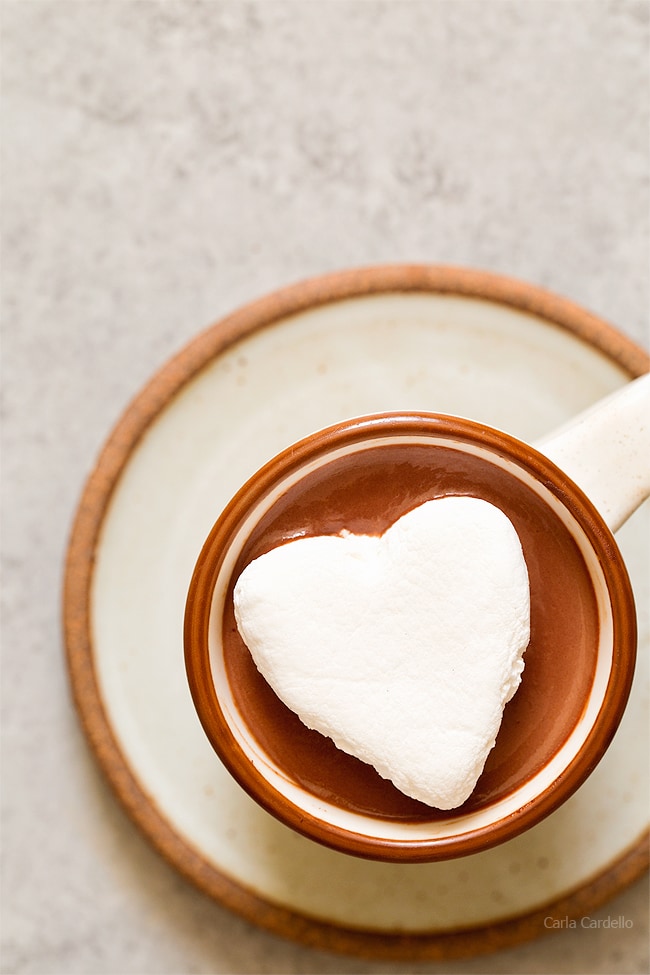 The difference between hot chocolate and hot cocoa is in the name. Hot chocolate is a thick drink made from melting chocolate into milk (sometimes referred to as drinking chocolate). Hot cocoa is made with cocoa powder, sugar, and milk.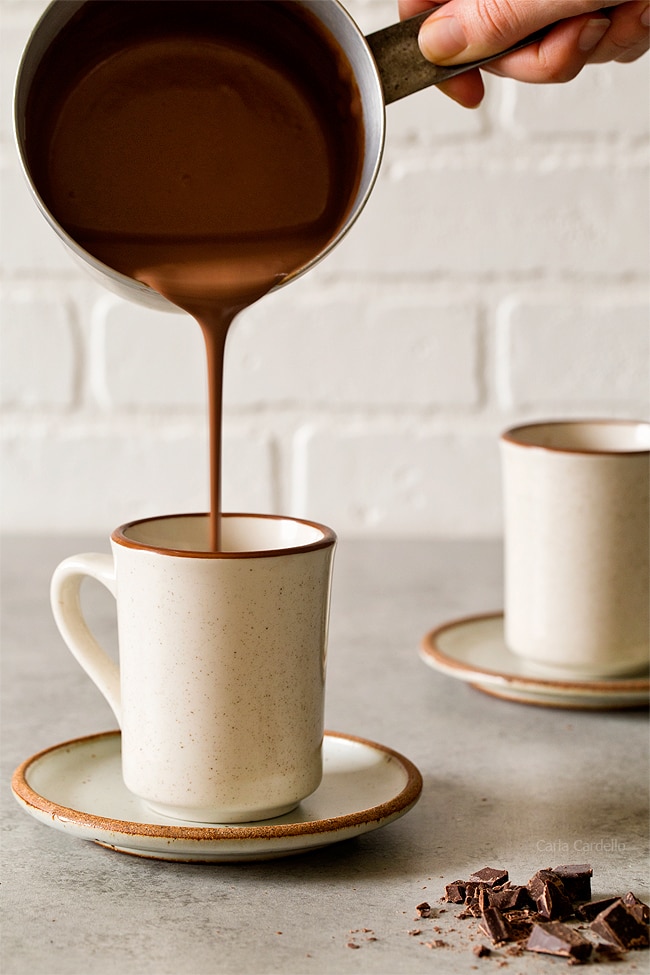 In order to make this the best hot chocolate, you need to use high quality chocolate. Yes, it'll be pricey, but trust me – you'll taste the difference. Start out with a few brands and see which one you like the best.
You'll also want to use melting chocolate between 60% and 80% cocoa range. Under 60% and it may be too sweet. Over 80% and it may be too bitter.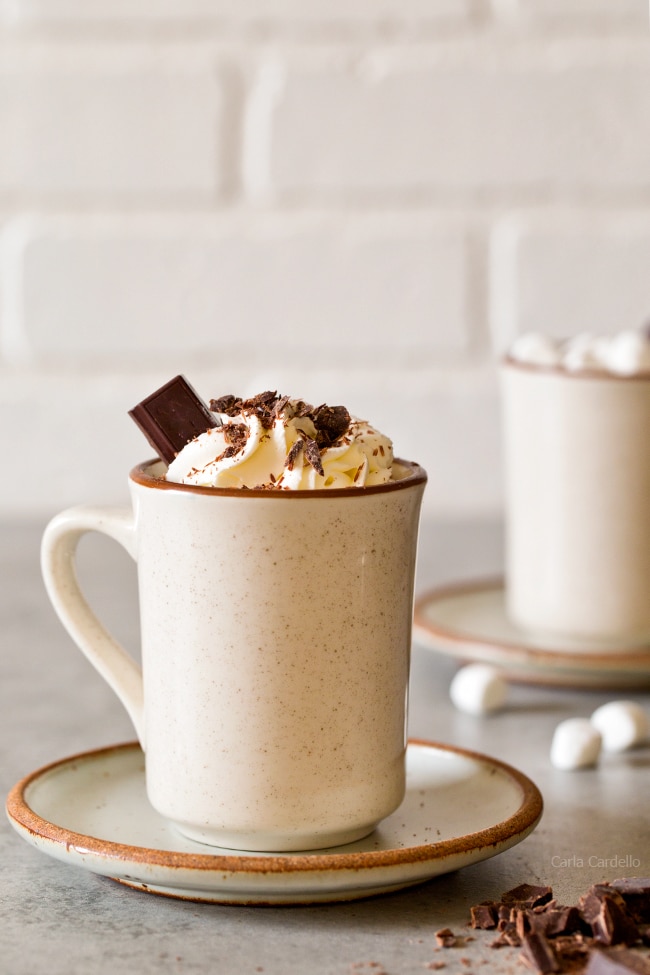 Now the next question – top it with whipped cream or marshmallows? I love homemade whipped cream on mine (especially
peanut butter whipped cream
!), but if I don't have any on hand, I have no problem plopping a handful of marshmallows on top.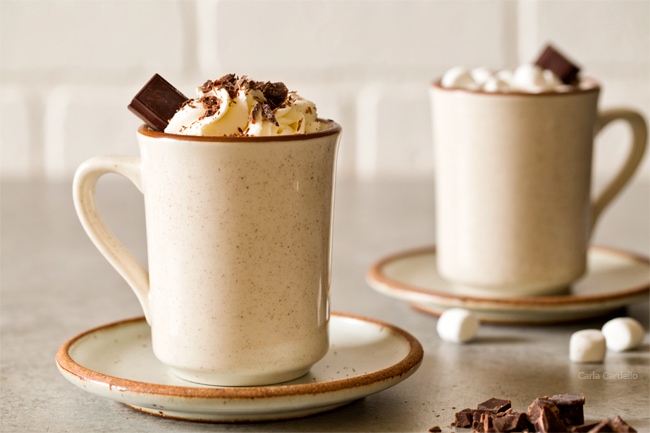 This recipe is meant to be thick and rich at 1/2 cup milk per serving. If you want it thinner and a little less rich, use 3/4 cup milk.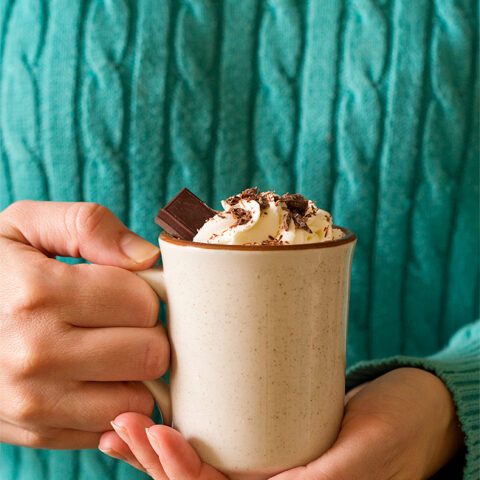 Thick Hot Chocolate For One
Ingredients
1/2 cup milk (use 3/4 cup if you want it thinner)
2 ounces high-quality chocolate, chopped (60%-80% cocoa range)
Whipped cream or marshmallows, for garnish
Instructions
In a medium saucepan, heat the milk until hot and bubbly but not boiling.
Stir in the chocolate until melted.
Bring to a boil. Cook until thickened, about 30 seconds. Remove from the heat.
Cool 5 minutes then top with whipped cream or marshmallows.
Source: Adapted from Jacques Torres