Serve a stack of these dairy free Banana Coconut Milk Pancakes for brunch to start your morning off a little sweeter.
Who here loves brunch? If you said yes, you're in luck! Today I'm posting Banana Coconut Milk Pancakes, a stack of sweet banana pancakes that are dairy free because I used canned coconut milk instead of dairy milk.
To be honest, the line between breakfast and brunch is blurred for me. I know brunch is more savory and later in the morning, but the truth is what I eat for breakfast is also what I eat for brunch, and that usually involves being a little sweet. Like these banana pancakes are more on the sweeter side with the bananas and syrup. I make pancakes at least once a month. The best part is freezing leftovers so I don't have to make them again for a bit.
Some tools for making brunch easier: a batter bowl where you can directly measure liquids in the bowl, a spatula to stir the batter, and a pancake turner to flip pancakes. One secret to making pancakes – when the top of the pancake has a good bit of bubbles on top, it's ready to flip.
The coconut flavor is subtle, so it's not in-your-face coconut pancakes. I don't want to mislead anyone if you're expecting a huge burst of coconut. They are considered more banana pancakes with an underlying tone of coconut. I got the idea to substitute coconut milk for dairy milk when a Twitter follower said something to me about it. This was a long time ago, so I can't remember who that follower was, but if that was you – thanks!
The syrup shown in the photos is my caramel syrup I used for my
chocolate chip pancakes
. I was out of maple syrup, so I just made my own (plus caramel + bananas = love). The syrup is thin when you make it, BUT if you accidentally thicken it too much (I let mine boil too long – oops), add some more water to thin it out.
Banana Coconut Milk Pancakes (Dairy Free)
Yield: 6 pancakes

Prep Time: 20 minutes

Cook Time: 20 minutes

Total Time: 40 minutes

Serve a stack of these dairy free Banana Coconut Milk Pancakes for brunch to start your morning off a little sweeter.
Ingredients
1/2 cup all purpose flour
1 tablespoon granulated sugar
1 tablespoon baking powder
1/2 teaspoon ground cinnamon
1/4 teaspoon salt
1 egg, room temperature
1/2 cup canned coconut milk, room temperature* (read Note before measuring)
1 tablespoon vegetable oil
1 large banana, mashed
Caramel syrup, for serving (get recipe here)
Instructions
In a large bowl, whisk together the flour, sugar, baking powder, cinnamon and salt.
In a large measuring cup, whisk together the egg, coconut milk (should be pourable - see Note), and oil.
Pour the wet ingredients into the dry ingredients and whisk together until everything is moistened. Whisk in mashed banana. The batter will be thick but spreadable.
Heat a small skillet over medium heat. Once hot, add 1/4 cup of the batter, using a spoon to spread it into an even circle about 1/4 inch thick (any thicker and the middle may be raw).
When bubbles form on top and edges are firm, flip and cook the other side until brown, about 30-60 seconds. Transfer to a cooling rack.
Repeat with the remaining batter. If the pancakes are too brown, turn the heat down to low. Serve with caramel syrup.
Notes
To measure canned coconut milk: Shake the can well then open and add to a bowl. Stir the solid and liquid together until smooth and pourable. Measure 1/2 cup then save the rest for future use. Check out my recipes using coconut milk for ideas.
If using leftover coconut milk stored in the refrigerator, it needs to be room temperature. Don't have time to wait? Microwave in 10 second increments until smooth then measure.
Source: Adapted from The Kitchn
—-
If you enjoyed these Banana Coconut Milk Pancakes, you may also like these recipes: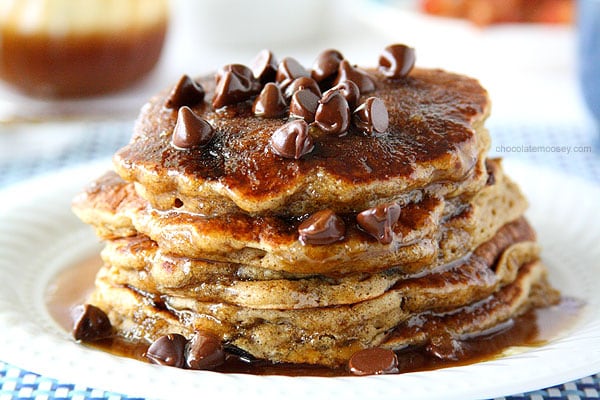 Spiced Chocolate Chip Pancakes with Homemade Caramel Syrup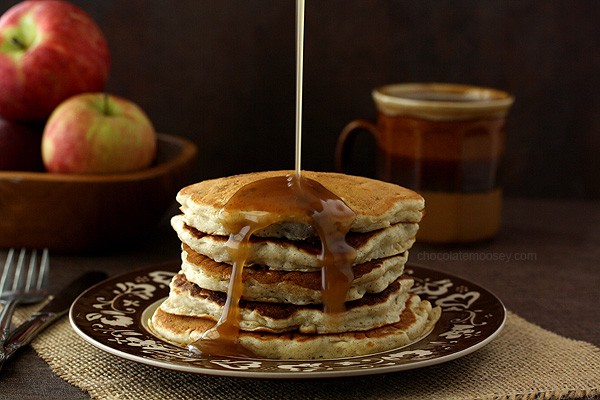 Apple Sausage Pancakes with Apple Cider Syrup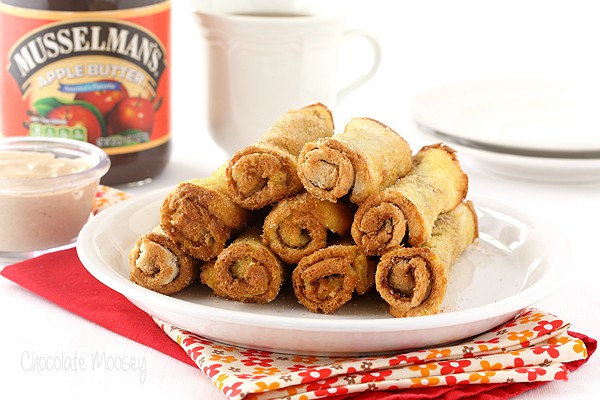 Apple Butter French Toast Roll Ups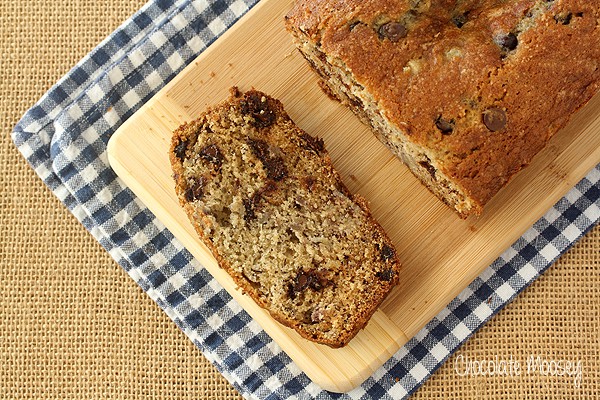 Banana Chocolate Chip Bread

Banana Cupcakes with Chocolate Fudge Frosting

Toasted Coconut Hot Chocolate (to use up the leftover coconut milk)