Traditional Irish Soda Bread recipe with the addition of dried cherries

I am honored to be hosting
Tuesdays With Dorie
today! I think it's quite funny I was chosen for Irish Soda Bread because I spent a semester abroad overseas in Ireland. In fact, the reason this blog was born was because I had trouble coping with my homesickness during my last month. Of course this bread brings back memories. Funny that I never ate much of it in Ireland. I think my friend's mom made it for me once or twice and I may have bought it at the store once. The best part is it takes 4 ingredients, 5-10 minutes to prepare, and 50 minutes to bake.
Irish Soda Bread has 4 ingredients – buttermilk, baking soda, salt, and flour. According to Dorie, the traditional way to make the bread is without raisins. I've always had it with raisins. However, I didn't realize I was out, so I used dried cherries instead. I know some of the other bakers got really creative with the mix ins – cheese and green onions, oats, whole wheat flour. Sounds like this bread makes a great blank canvas!
Irish Soda Bread got its name because it relies on baking soda rather than yeast for a leavening agent. This means it takes little time to prepare, very little kneading, and no resting or rising period. Mix everything together, knead it a little bit into a nice fat dough ball, cut an X in the top, and off into the oven it goes. According to Irish folklore, cutting an X into the top is said to release evil spirits. I may have cut mine a little too big though.
Because of the cherries, my bread was good enough to eat without needing butter the first night. Dorie said the bread would get as hard as a Blarney Stone after day one, but honestly it held up great in a freezer bag for two days. Now I sliced it all to take pictures, but the crust is a bit crispy, so perhaps she meant it'll get too hard to cut?
Irish Soda Bread
Yield: 6-

Prep Time: 10 minutes

Cook Time: 50 minutes

Total Time: 1 hour
Ingredients
4 cups flour
1 tsp baking soda
1 1/2 tsp salt
2 cups buttermilk
1 cup raisins or dried cherries (optional)
Instructions
Position a rack in the center of the oven and preheat to 375F. Grease an 8-inch pie plate or baking sheet.
In a large bowl, whisk together the flour, baking soda, and salt. Whisk in the buttermilk until the dough comes together.
Turn the dough out onto a lightly-floured surface and knead gently for a minute. It should be soft and malleable but not overworked. Pat it into a 6-inch dough ball and place in the pan. Cut an X into the top. Bake for 50 minutes or until golden brown and the X has widened. Cool completely before slicing.

Source: Adapted from Baking with Julia (Amazon affiliate link)
—-
If you liked this Irish Soda Bread, you may also like these Irish-inspired recipes: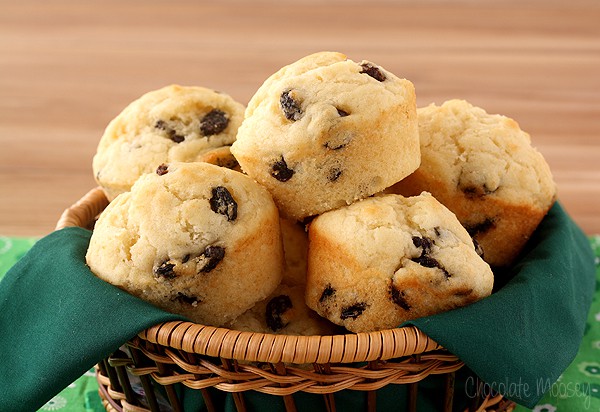 Irish Soda Bread Muffins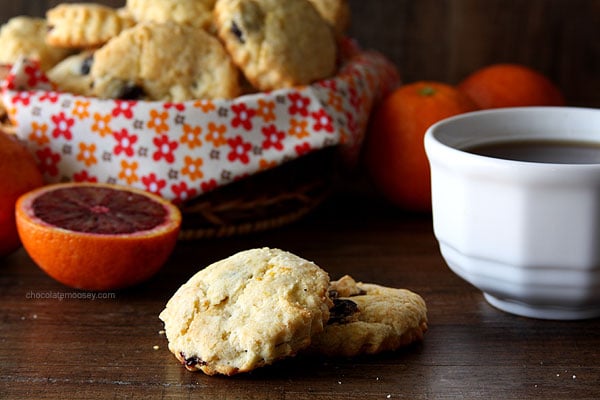 Simple Dried Cherry and Orange Scones

Guinness Beef Stew