Strawberry Cream Biscuits With Strawberry Sauce
Today is the last recipe I'm posting for Strawberry Week because tomorrow I'm wrapping up with a huge list of strawberry recipes found on other wonderful blogs. It's been such a blast that I'm already planning Peach Week for August. Don't worry – this isn't the last strawberry recipe (come back next week!). If I could make June Strawberry Month, I would.
I've been hitting you with lots of sugar this week with tiramisu, curd, jam, shortcake cupcakes, and s'mores tart. It's what I do. Today, these Strawberry Cream Biscuits with Strawberry Sauce are a little more on the savory side. The sauce makes it more dessert-like, but it's more of a coffee time dessert than a celebration dessert.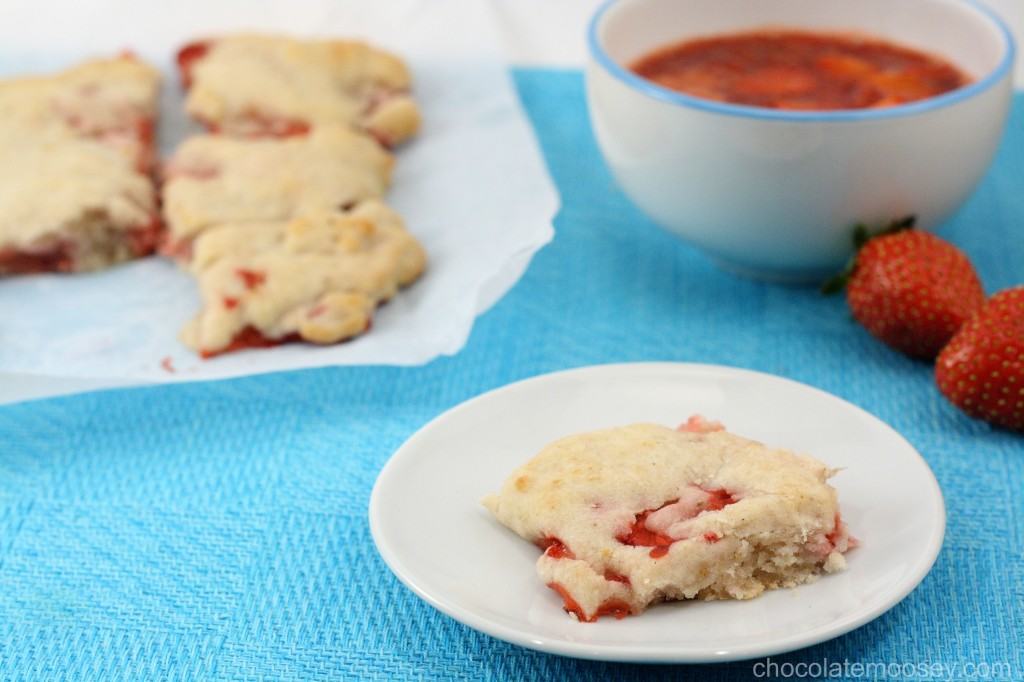 They literally taste like biscuits you'd serve with dinner (hence the savory part) except with strawberry slices throughout. The amount of sweetness in the recipe depends on your berries. The bites without berries don't have much sweetness to them.
The strawberry sauce is very versatile and can be made in a few minutes. I've made the sauce by itself when making French toast for my parents and brother over the weekend. It's the perfect topping for anything and everything.
The dough is a bit sticky to work with, so try your best when you knead it before patting it into shape. You can coat your hands in some flour for easier handling.
The original recipe actually used blueberries, but I don't eat blueberries. Feel free to use your favorite berry – strawberries, blueberrie, raspberries, even cherries. I wonder if you could use peaches too? I'll let you know in August.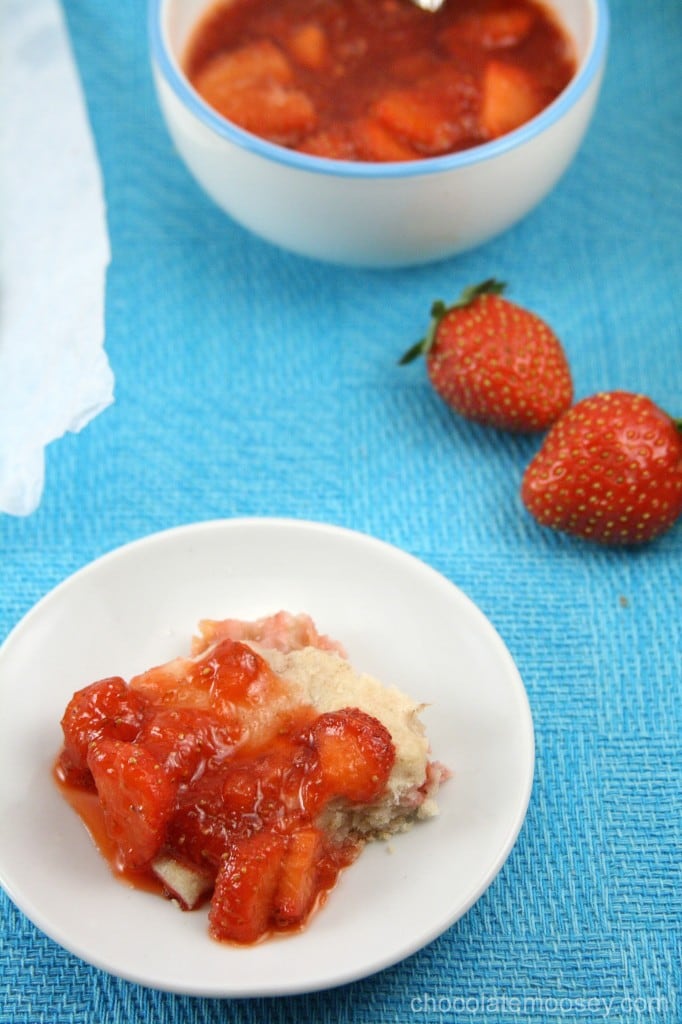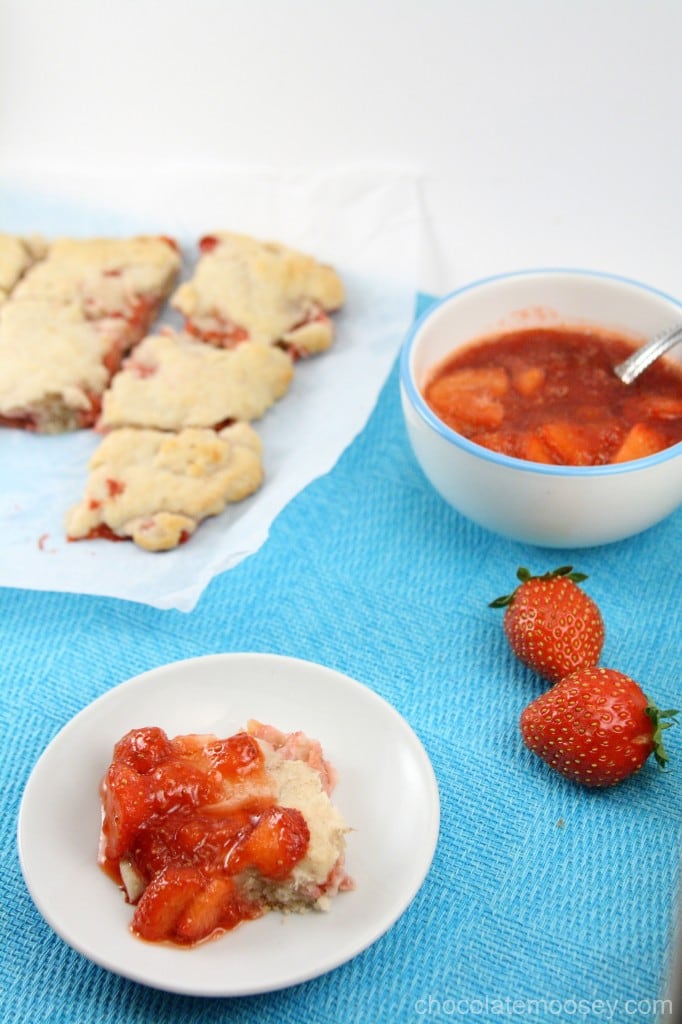 Strawberry Cream Biscuits With Strawberry Sauce
Strawberry Cream Biscuits served with strawberry sauce
Ingredients
1 cup flour
1 tsp baking powder
1 Tbsp sugar
1/4 tsp salt
1/8 tsp nutmeg
1/2 cup strawberries, sliced
3/4 cup heavy whipping cream
Sauce:
1 cup strawberries, sliced
2 Tbsp sugar
1 Tbsp lemon juice
1/2 tsp vanilla
Instructions
Preheat oven to 425F. Line a baking sheet with parchment paper or a silicone mat.
In a large bowl, whisk together flour, baking powder, sugar, salt, and nutmeg. Toss the strawberries with the flour mixture. Stir in cream until just moistened.
Turn the dough onto a floured work surface. Gently knead the dough about 4-5 times. Place the dough onto the baking sheet and form a square 1-inch thick. Using a knife, cut 12 squares but leave intact. Bake 17-20 minutes or until golden brown. Cool.
For the sauce
In a medium saucepan, combine 1/2 cup strawberries, sugar, and lemon juice. Bring to a simmer and cook until the berries are cooked down and the sauce has thickened. Remove from the heat then stir in the vanilla and remaining berries.
Pull apart the biscuits and serve warm with sauce.
Source: Better Homes and Garden
This post may contain affiliate links. As an Amazon Associate and member of other affiliate programs, I earn from qualifying purchase.