Smores Chocolate Chip Cookie Cups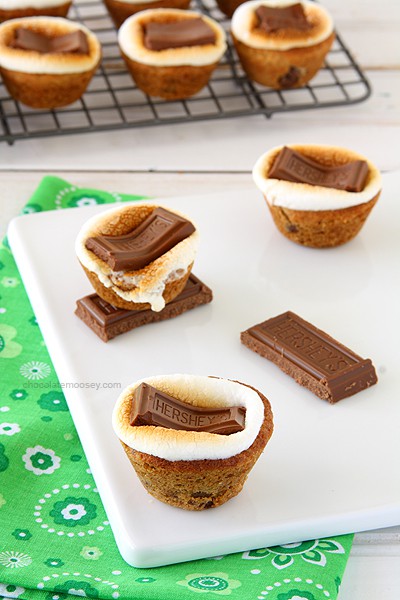 "There once was a girl who loved smores.
She loved them so much that she always wanted more.
So one day she baked and what did she make?
Smores Chocolate Chip Cookie Cups that you'll adore!"
Big thank you to Miriam for helping me with the last line. I think I'll just stick to baking and photography. Anyway, I'm back with more smores treats! And I just *had* to hurry up and post this one before 4th of July. I mean they can be eaten all year round, 365/24/7, but what better way to celebrate a summer cookout than with smores? Then again, when chocolate chip cookie meets smores, you're not going to want to share.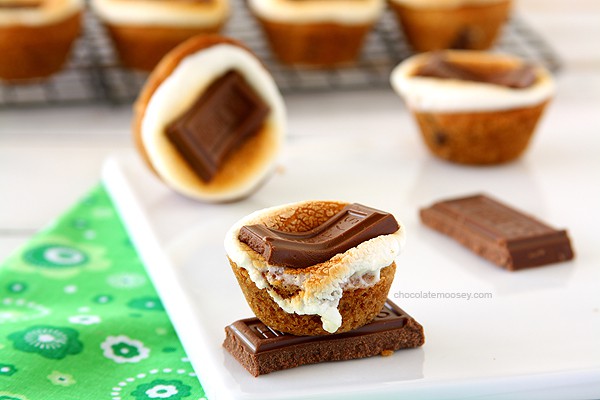 I'm not kidding about the sharing part. I think I ate at least 8 cookie cups myself. Then I took them into work, and I've only shared them with a select few coworkers. Mainly because none of us could bear to share the cookies with more people. Look at us, a bunch of greedy smores hogs. Guess there are worse addictions!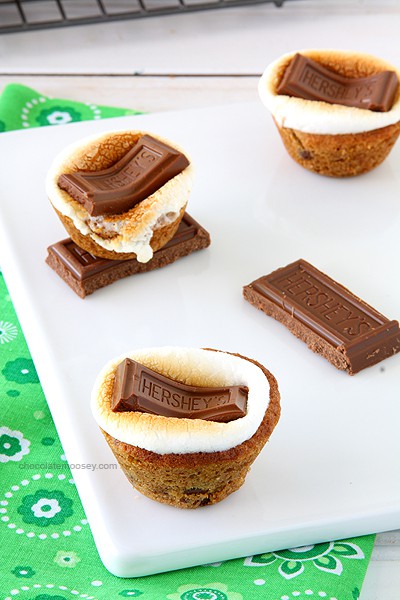 I got the idea for this recipe from
Cookies and Cups
. Except she had this special muffin top pan to make mini deep dish cookies. Even though I had the urge to buy a new, shiny pan, I decided to go with what I have and use mini muffin pans. And for whatever reason, my marshmallows didn't want to toast when baking, so I threw them under the broiler.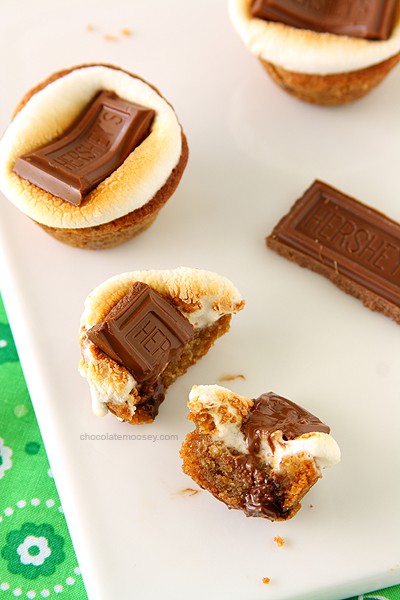 When you buy the Hershey bars (because a smores isn't complete without one), don't buy the XL bar, thinking it'll save you from buying a bunch of regular bars. The pieces are bigger than the cookie itself! Fortunately I also had some regular bars, so I used the nice pieces for the photos and broke up the XL pieces for the rest. I highly recommend using cinnamon graham crackers in the dough. I love how cinnamon pairs so well with chocolate, and you can definitely taste the duo together. If you don't have cinnamon graham crackers, you may want to throw in some ground cinnamon for harmony.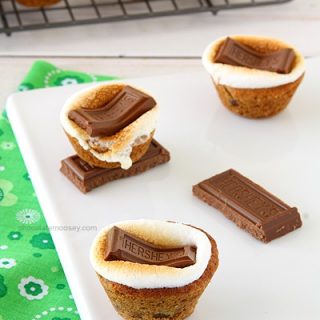 Smores Chocolate Chip Cookie Cups
Yield: 30
Prep Time: 15 minutes
Cook Time: 15 minutes
Total Time: 30 minutes
Ingredients
1 cup all purpose flour
1/2 teaspoon salt
1/2 teaspoon baking soda
1/2 cup unsalted butter, softened
3/4 cup brown sugar
1 egg, room temperature
1 teaspoon vanilla
3/4 cup cinnamon graham cracker crumbs
1 cup semisweet chocolate chips
15 marshmallows, cut in half lengthwise
30 chocolate pieces
Instructions
Preheat oven to 350F degrees. Grease two mini muffin pans.
In a medium bowl, whisk together the flour, salt, and baking soda.
In a large mixing bowl, beat together the butter and brown sugar until creamy, 2-3 minutes. Beat in the egg then add the vanilla. Add the graham cracker crumbs then gradually beat in the flour mixture. Add the chocolate chips.
Divide the dough among 30 mini cups (roughly 1 1/4 inch balls). Bake 10 minutes. Immediately press a marshmallow half into each cup.
Preheat the broiler. Broil the marshmallows until they are puffed and toasted (you may need to rotate your pans if your broiler doesn't heat evenly). Immediately top with a chocolate piece. Let cool completely before removing from the pans.
Notes
© Chocolate Moosey. All images and content are copyright protected. Please do not use my images without prior permission. If you want to republish a recipe, please rewrite it in your own words or link back to the post for the recipe.
Source: Adapted from
Cookies and Cups
—-
If you liked these Smores Chocolate Chip Cookie Cups, you may also like these recipes:
From me: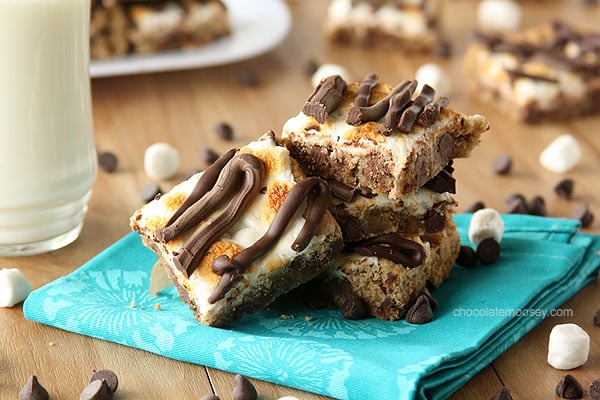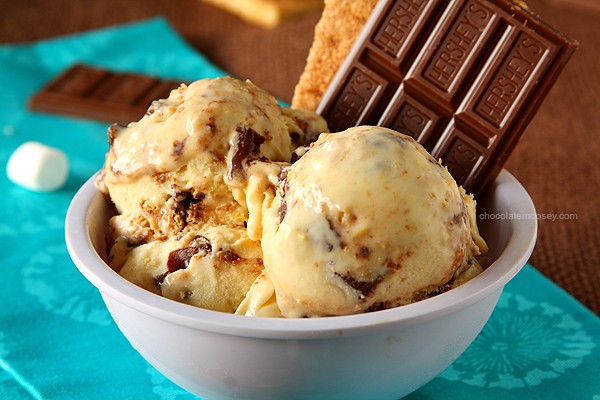 From other bloggers:
This post may contain affiliate links. As an Amazon Associate and member of other affiliate programs, I earn from qualifying purchase.