Pumpkin Gingersnap Truffles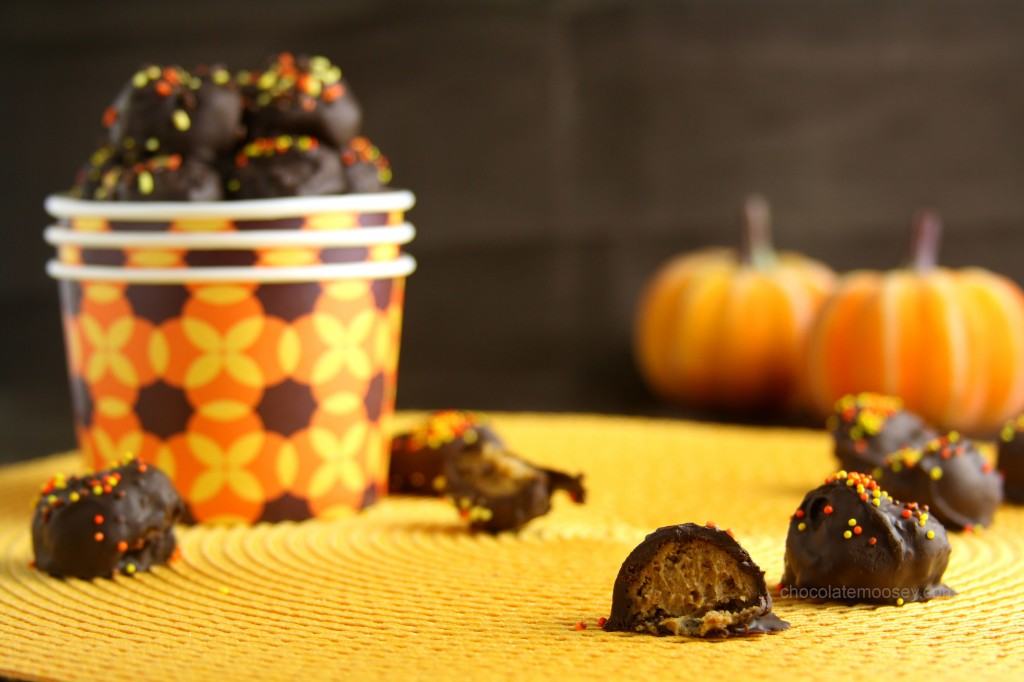 What are your Thanksgiving plans (and if you are not from US, what are your overall holiday plans)? I do nothing extravagant for Thanksgiving. I'll be traveling back to my hometown to have dinner with my parents, brother, and Murray. Yes, Murray gets a brand new can of turkey and gravy to eat along with us. This year, we are doing turkey and chicken legs (Mom doesn't eat turkey), stuffing, mashed potatoes with gravy, green bean casserole (not from a can!), and pumpkin pie. Surprisingly, we don't have a lot of leftovers. Usually just a few more helpings of casserole and some meat. Oh and pie.
As you make last-minute changes to your menu, don't forget to plan for leftovers! We simply don't do much with leftovers except, well, eat them. However, the one thing people may have leftover is canned pumpkin. If you're like me, I buy the big can because it's cheaper. Then I thought about the holidays and homemade gifts, and pretty soon I came up with Pumpkin Gingersnap Truffles. A thoughtful homemade gift *and* a way to use up leftovers.
Although these Pumpkin Gingersnap Truffles do take a little bit of extra time to make (you must chill before dipping), you can make a ton and knock out a few gifts. Package them in pretty bakery bags or in tiny treat boxes. So many people give out cookies, these truffles will be a welcoming break.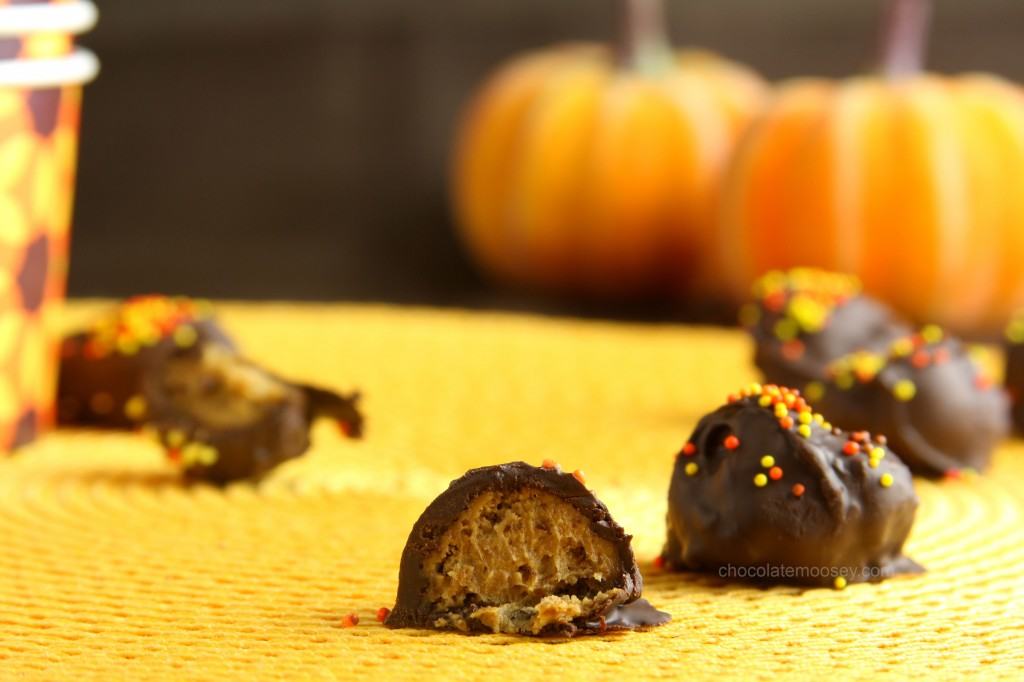 The chocolate shell is spiced with cinnamon and ginger. On the inside is a smooth and creamy filling of pumpkin, gingersnap crumbs, and cream cheese. I chose to be festive with sprinkles, but feel free to use gingersnap crumbs or even chopped nuts. Trust me – you can't eat just one!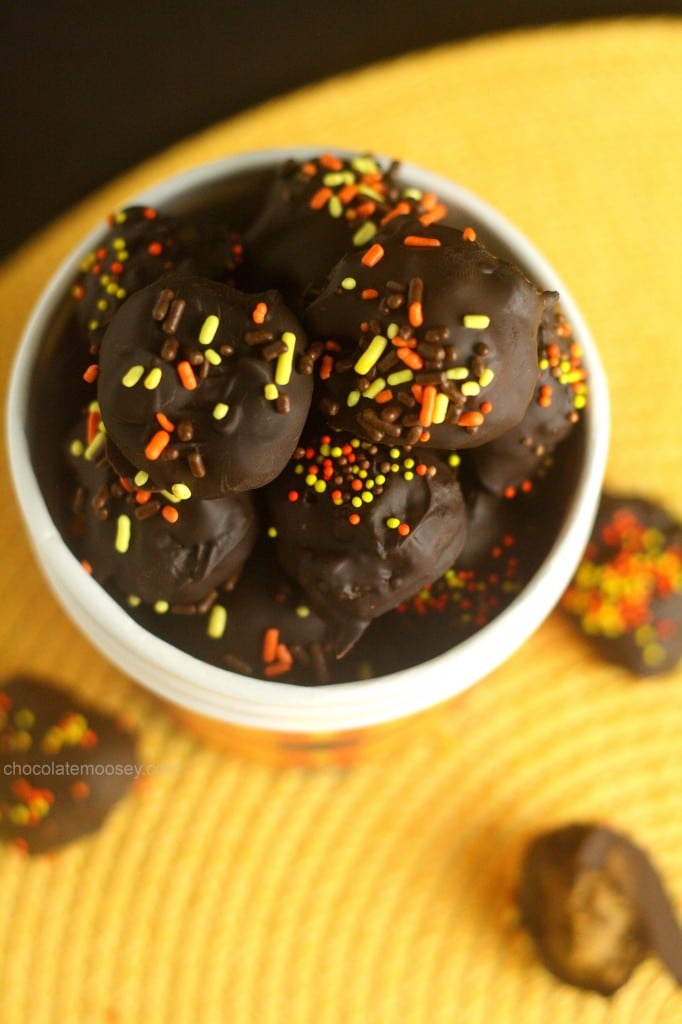 Pumpkin Gingersnap Truffles
Pumpkin Gingersnap Truffles
Ingredients
1 1/2 cups gingersnap crumbs
3 ounces cream cheese, softened
1/4 cup pumpkin puree
6 ounces semisweet chocolate
1 tsp ground cinnamon
1/4 tsp ground ginger
Sprinkles
Instructions
In a medium bowl, beat together the gingersnap crumbs, cream cheese, and pumpkin. Shape into roughly 24 balls and place on a cookie sheet. Refrigerate for about an hour or until firm.
Create a double boiler on the stove by boiling some water in a medium saucepan. Place a heatproof bowl over the water (do not let the bottom of the bowl touch the water). Melt the chocolate in the bowl until smooth. Whisk in the cinnamon and ginger. Turn off the heat.
Dip each pumpkin ball into the chocolate and roll until covered. Drip off the excess chocolate and place onto a cookie sheet lined with parchment paper. Top with sprinkles. Chill in the refrigerate until firm.
This post may contain affiliate links. As an Amazon Associate and member of other affiliate programs, I earn from qualifying purchase.