Looking Back At 2012 – A Recap Of The Year
I can't believe how much has happened this past year. It was both the best and worst year of my life. I set out to accomplish a few goals with this blog, and I did all that and more. I can't thank you enough for being my supporter and friend. Even if you've never said a word to me, I know you are out there reading what I wrote, making what I made, and coming back for more. I wanted to take today to reflect on this past year, not only to share my journey with you, but so I can document what exactly I have achieved. I hope this doesn't bore you but rather inspire you. For those of you who think your photographs will never improve. For those of you who think you'll never grow your readership. For those of you who think a year isn't enough time to improve. Think again. Always think again.
Portabella Mushroom Pot Pie – my first #SundaySupper post
January I started becoming more active. I had a rough end to 2011 and needed to get everything back on track. I was invited to join #SundaySupper, which little did anyone know, changed everything. I found an online family, one where I can tell them (almost) anything.
Award-Winning Chocolate Coconut Cupcakes
April I won my first contest with my Chocolate Coconut Cupcakes. Shortly afterwards, I moved from Blogger to self-hosted WordPress and my own domain. This is when I realized how serious I was about blogging. When money is involved, you really have to think about what you want.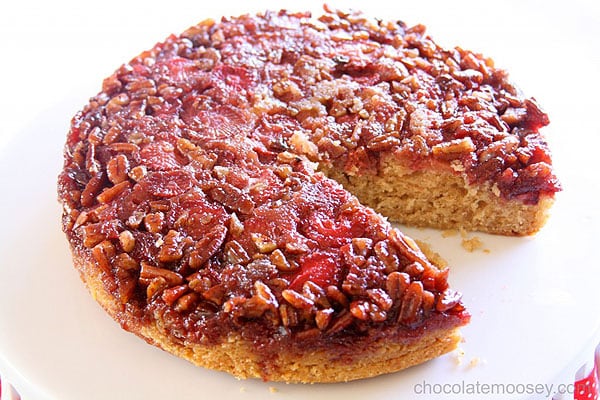 Award-Winning Strawberry Pecan Upside-Down Spice Cake
June I won my second contest with my Strawberry Upside Down Cake.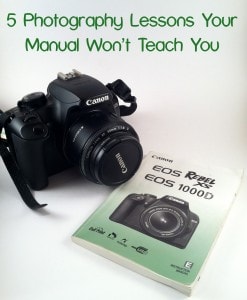 5 Photography Lessons Your Manual Won't Teach You – with over 27,000 hits and 18,000 pins, this is my most popular post ever.
I also started to get more and more photos accepted to Food Gawker and Tastespotting (if you are not a blogger, these are the two toughest sites to accept your photo). Now I can proudly say I'm a regular contributor. Once in awhile, I'll still strike out, but most of the time I'm there.
The Big Summer Potluck
July I attended my first ever food blogger conference, er retreat. I can't even begin to explain how much this changed my life. Despite what I may show online, I actually hate meeting new people, but this was different. Maybe it's because for once in my life, I was surrounded by people who get me. People who stand on chairs to get that perfect shot. People who plan their weekends around natural light. People who take pictures of their food before eating, usually resulting in everything being cold. People that despite not getting paid still pour their heart into every post and photo shoot. I still think about everything I heard that day, that it's ok to take a step back and be mindful of what's going on. That it's ok to be jealous as long as we remember how far we've come. That maybe I really am a writer. Maybe I'm not a creative writer. Or maybe I can't describe a dinner party even if my life depended on it, but my words still matter. That whatever thoughts are going through my head, someone somewhere out there can relate. That maybe there are others like me who are going against social norms of being a successful woman. That maybe I'm not into the latest fashion with skinny jeans and big chunky necklaces, but I know how to marry chocolate and coconut into two winning recipes and that yeast is your friend. That maybe I don't have a husband or a boyfriend or even a roommate, but I'm still standing and fighting to be heard in this world, and I can do that through food.

Smores Hot Cocoa – it has been featured multiple times on the internet
I have been featured in multiple online publications, including the Huffington Post twice, Foodista's Drink Blog of the Day, and various features around the internet. You can read about it and more
on my brand new press page
.
Award-Winning German Chocolate "Cake Sandwich Cookies
This past December, I won my third contest with Award-Winning German Chocolate "Cake" Sandwich Cookies.

Homemade Caramel Sauce – most popular recipe this year with over 12,000 hits
Back in January, I had roughly 100 likes on Facebook and roughly 200 followers on Twitter. I didn't have Instagram. And I can't remember if I even had a Pinterest account. Certainly no Google Plus account. Now, I have 1317 likes, 1016 Twitter followers, 1009 Pinterest followers, added to 939 circles on Google Plus, and 174 Instagram followers.

Jalapeno Popper Dip – my most popular savory recipe this year
I went from posting sporadically to posting three times a week (although I may drop it to two as I take care of some priorities). Before 2012, I didn't care about CM and whether it was neglected for two days or two months. Now, I think about it every day. I keep a calendar of recipe ideas for the month and get excited as I plan and bake. Trust me – if there wasn't any excitement, I wouldn't be doing this.
2012 was also the worst year by far. Back in July, Murray started drooling. We got him to see the dentist and removed what appeared to be a loose tooth. He did warn us of potential bone cancer, but because the symptoms overlapped with an irritated tooth, he couldn't confirm nor deny. A week later, he snuck his way outside to freedom and was out adventuring for 9 days. I thought I was never going to see him again. A week goes by, and Murray starts drooling again. I'm thinking maybe it was an infection from drinking dirty creek water. Turns out what we all feared – a big tumor in his jaw. Nothing anybody can do except give him pain medicine and make him comfortable.
As the weeks go by, Murray gets worse and worse. Now he can't even eat his dry food, so he eats about 2-3 cans a day. He constantly sticks his tongue out for some relief and has drool everywhere, from his tail and paws when he curls up in a ball to the couch, chairs, and even the wall. He doesn't give as many kisses and makes this weird clicking sound after he eats, probably trying to clear any stuck food. The tumor also pushes on his eye, so you can start to see it drift (similar to a lazy eye). Murray has managed to live through the holidays, but with him getting progressively worse each week, I don't think he'll be around next Christmas.
We had Murray since he was a year old. Now he will be 13 in January. He is my first long-term pet, with owning only goldfish before him. Murray is still energetic (and hungry), so we will keep going as long as he keeps going.

Found this on Pinterest, but the link is broken. Not sure of original source
So here's to 2013. With Murray being sick, I know the worst is coming. However, the best is also coming. I'm hoping this little blog becomes a gateway to some big dreams I have. Surprisingly, it has already improved my skills as a videographer.
—
The giveaway is now closed. Congrats to Liz for winning.
Disclaimer: This giveaway is sponsored totally by me from my wallet. Bon Appetit has no knowledge that I am doing this. I'm not sure if they even know I exist (besides on their mailing list).
This post may contain affiliate links. As an Amazon Associate and member of other affiliate programs, I earn from qualifying purchase.