Guinness Pulled Pork Sandwiches
Turn a fresh cut of pork shoulder into Guinness pulled pork sandwiches made in the oven without a slow cooker.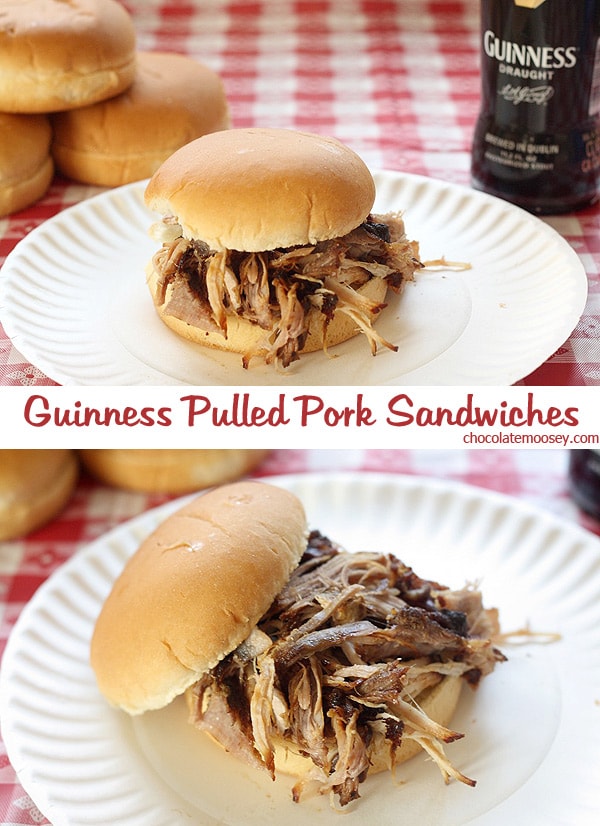 Happy Memorial Day! What a better way to celebrate than with meat? I originally planned to post these Guinness Pulled Pork Sandwiches for the Holiday Recipe Club, but apparently I can't read a calendar. Although I missed the official link up, I still have an awesome sandwich to share. Pork butt braised in Guinness for a few hours until soft enough to shred. You don't need a slow cooker either (since I'm one of the few people in the world who doesn't own one).
You start off by making a dry rub and rubbing the pork butt (technically it's pork shoulder). Then you cook it with Guinness, onions, and garlic for a few hours or until you can easily shred it with a fork. Since I didn't want to tie up my oven, I used
my trusty multi cooker
, which is similar to a slow cooker but cooks at a normal heat. However, you can use your oven and bake the pork in a large pot.
As you can see, there is no sauciness to it. It's moist enough to eat as is, but you may want to add your favorite BBQ sauce on top. If I would've known ahead of time, I would've made a Guinness BBQ sauce to accompany it. Although pork works really well, I bet beef would make a good substitute.
Got leftovers? Use it up in Pulled Pork Mac and Cheese!
Items You May Need (Amazon affiliate links):
Guinness Pulled Pork Sandwiches
Yield: 8 servings
Prep Time: 20 minutes
Cook Time: 3 hours
Total Time: 3 hours 20 minutes
Ingredients
2 tablespoons packed brown sugar
2 teaspoons cumin
1 teaspoon smoked paprika
1 teaspoon salt
1/4 teaspoon ground black pepper
2 1/2 - 3 pounds boneless pork butt (may be labeled shoulder)
1 cup stout beer, such as Guinness
3 garlic cloves, smashed
1 small onion, chopped
8 hamburger buns
Instructions
Preheat the oven to 350F.
In a small bowl, combine brown sugar, cumin, paprika, salt, and pepper. Rub it on both sides of the pork butt.
Place the pork, fat side up, in an oven safe Dutch oven and place on the stove. Add the beer, garlic, and onions. Bring to a boil over medium heat.
Turn off the heat, cover with a lid, and transfer to the oven. Bake for 2-3 hours or until the pork is fork tender, basting a few times with the braising liquid. Remove from the heat and let cool slightly. Shred pork with two forks. Serve on hamburger buns.
Source: Adapted from
Martha Stewart
More Guinness Recipes

Guinness Beef Stew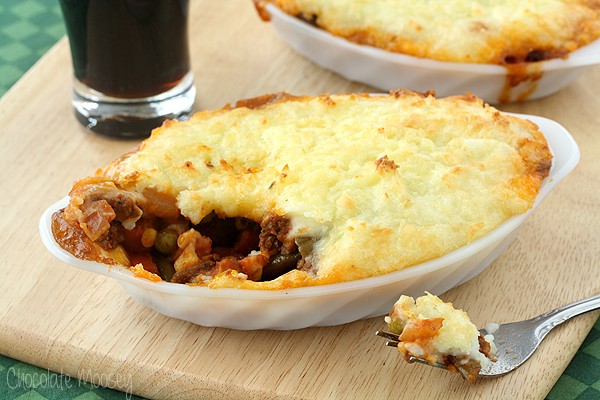 Guinness Shepherd's Pie For Two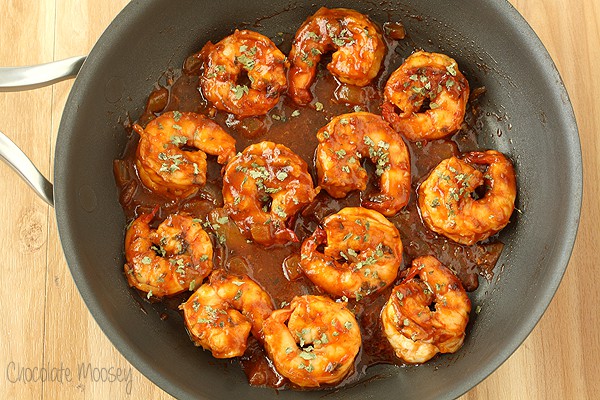 Spicy Beer Shrimp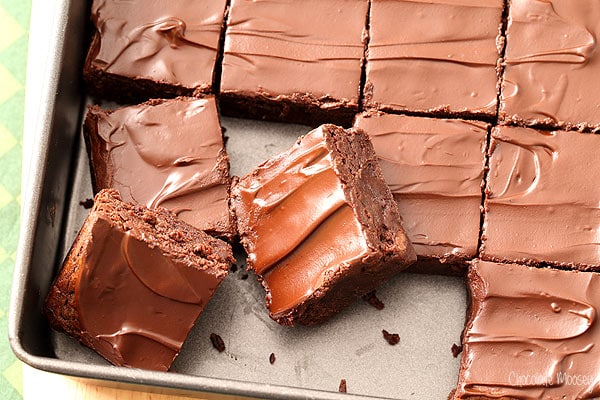 Chocolate Stout Brownies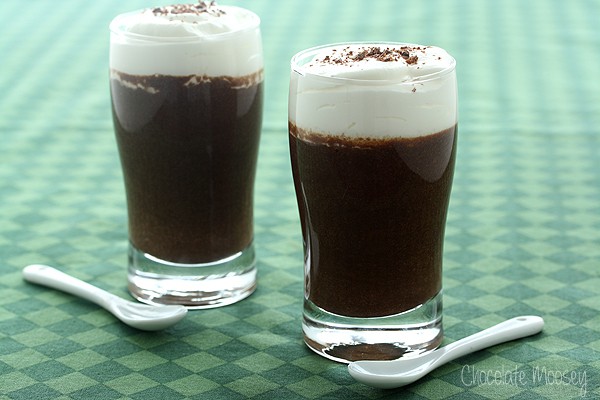 Chocolate Guinness Mousse Cups For Two

Chocolate Stout Baked Doughnuts
This post may contain affiliate links. As an Amazon Associate and member of other affiliate programs, I earn from qualifying purchase.