Fiesta Dip Mix
This Fiesta Dip Mix not only makes a thoughtful gift for those hard-to-buy people, stocking it in your pantry means making dips at the last minute for unexpected guests (or when the urge to snack strikes).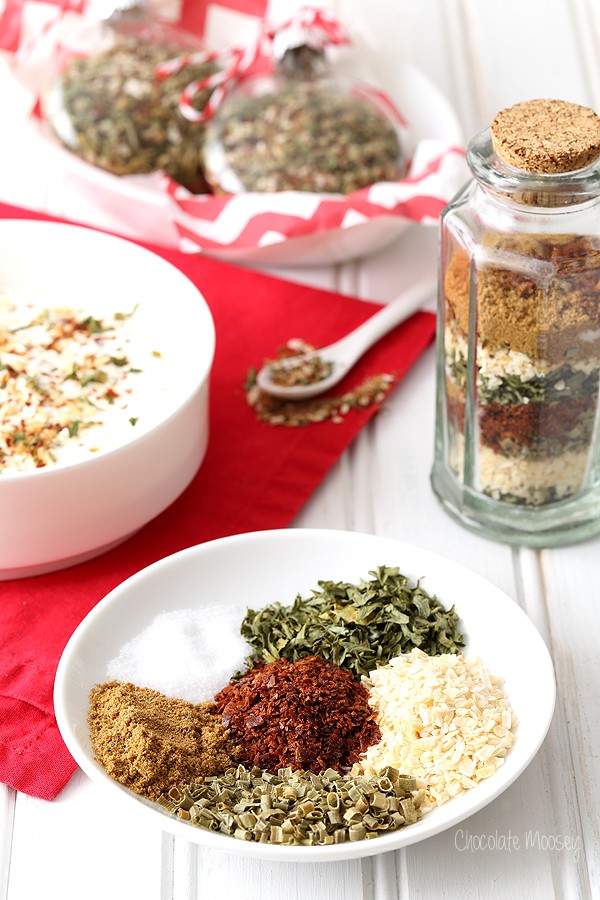 How many of you shop during Black Friday? (And if you don't live in the US, it's the day after Thanksgiving where people shop at ridiculous hours just to get low prices on stuff they don't need).
I used to work in retail, first at a clothing store at the mall then at Target. I always had the first shift of the day, which meant lots of coffee.
As I witnessed long lines out in the cold for a $100 discount on a TV or that "gotta have sale" on clothes, I never understood the hype of shopping at midnight so you can save a few bucks.
Yes, money does add up, but are people really willing to give up sleep and fight other customers (literally) for that?
What happened to Thanksgiving, a day off to spend time with family and friends?
Now stores are opening at 6 PM on Thanksgiving. Which means employees have to be there at 5-5:30 PM. Which means they don't get to spend time with their family and friends for dinner.
If I do shop on Black Friday, it's in the afternoon where everyone else is home and napping, but even then it's rare.
Besides, I'm the type who makes homemade gifts. In addition to sleeping in and avoiding crowds, you can customize your gift for each person.
Last year I gave dip mixes, including this Fiesta Dip Mix, to a few coworkers in pretty jars.
Not only can they save it for after the holidays (let's face it – we receive so many cookies that you really can't think about eating yet another gift), it can actually be pretty healthy.
Just add a tablespoon or two to your favorite sour cream or Greek yogurt, and now you have a spiced-up dip for snacking.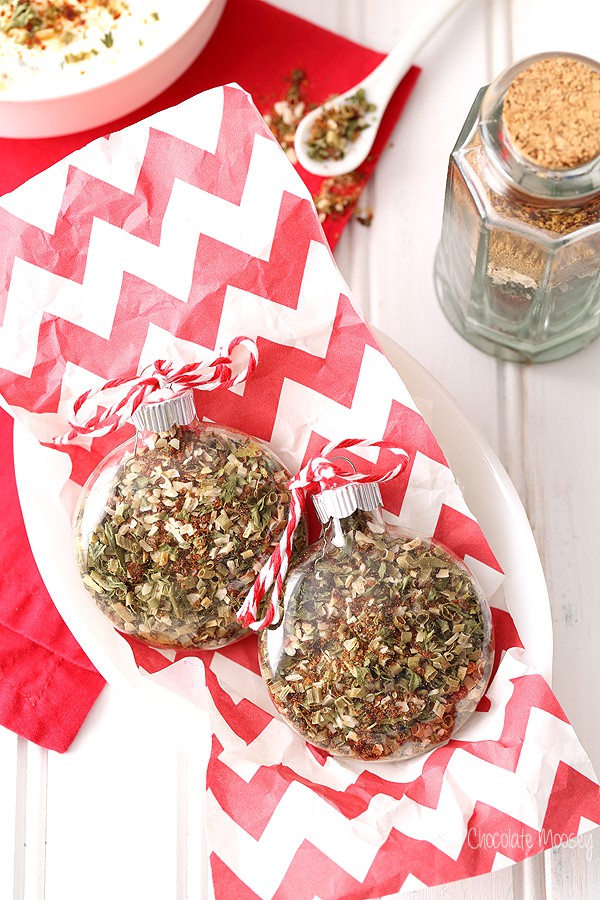 My original intent for Christmas gifts last year was filling up glass ornaments, but since it was mid-December, every store was sold out with no time to order online.
Instead, I went to the empty container aisle and picked out a few bottles to fill.
I'm not sure what the craft stores are like this year, but I found my ornaments at Hobby Lobby, in the back of the store near crafting supplies.
I wanted light-shaped ornaments but only found skinny round ones (the box says 2.63 inches).
I cannot find the exact ones I have online, but I did include links to containers you could use (disclosure: Amazon affiliate links):

If you have a well-stocked spice rack, chances are you can make this dip right now without having to put on shoes (or real pants if you're still in pajamas).
Chili powder, cumin, parsley, dried minced onion, chives, and salt. That's all you need to whip up this fiesta dip.
I prefer eating it with nachos given the fiesta theme, but fresh vegetables and potato chips work too.
In addition to dips, you can throw in a tablespoon while you're cooking dinner – tacos, chili, soups, even steak fajitas or chicken fajita salad.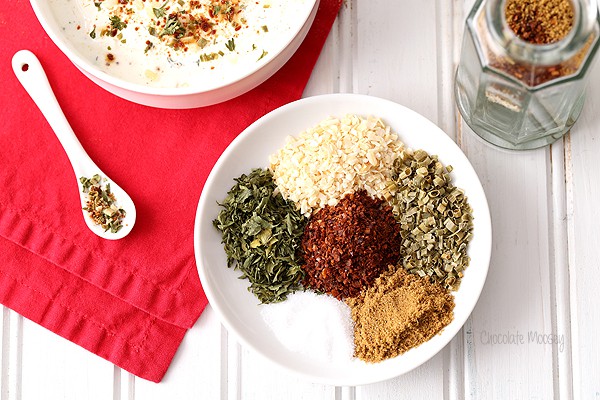 Just a word of advice – since containers can vary in shapes and sizes, you may need to double or even triple this recipe.
Luckily you're just measuring out spices into a bowl, so if you do need more, you can easily make another batch.
If you enjoyed this dip recipe, check out my Pesto Dip!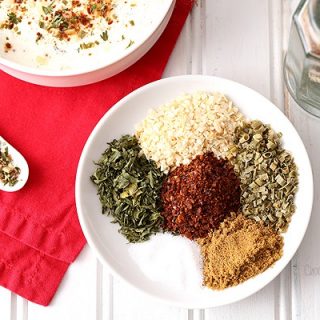 Fiesta Dip Mix
Yield: 1 cup
Prep Time: 5 minutes
Total Time: 5 minutes
This Fiesta Dip Mix not only makes a thoughtful gift for those hard-to-buy people, stocking it in your pantry means making dips at the last minute for unexpected guests (or when the urge to snack strikes).
Ingredients
2 tablespoons dried parsley
2 tablespoons dried minced onion
1 1 /2 tablespoons ground chili powder
1 tablespoon dried chives
1 tablespoon ground cumin
1 teaspoon salt
1 cup sour cream or Greek yogurt
Instructions
In a medium bowl, whisk together the parsley, onion, chili powder, chives, cumin, and salt. Store in an airtight container.
To make the dip, mix together 2 tablespoons of the dip mix with the sour cream or yogurt. Chill at least 1 hour before serving.
Need More Gifts From The Kitchen Recipe Ideas?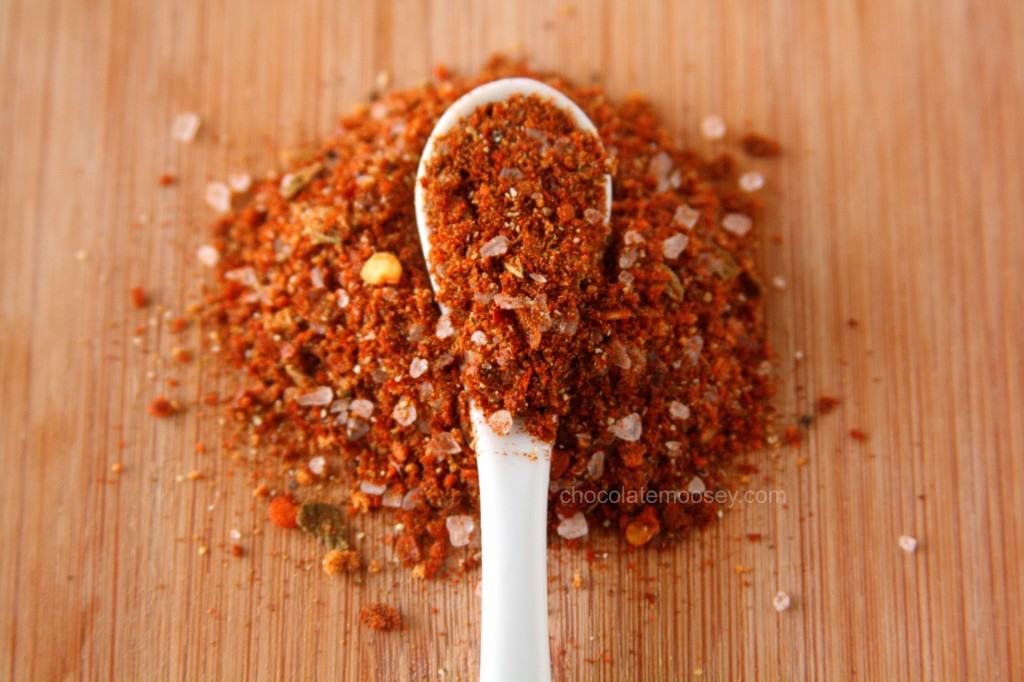 Homemade Fajita Seasoning
This post may contain affiliate links. As an Amazon Associate and member of other affiliate programs, I earn from qualifying purchase.