Chocolate Peanut Butter Fudge
Chocolate peanut butter fudge made without a candy thermometer. Melt, add sugar, and cool until firm.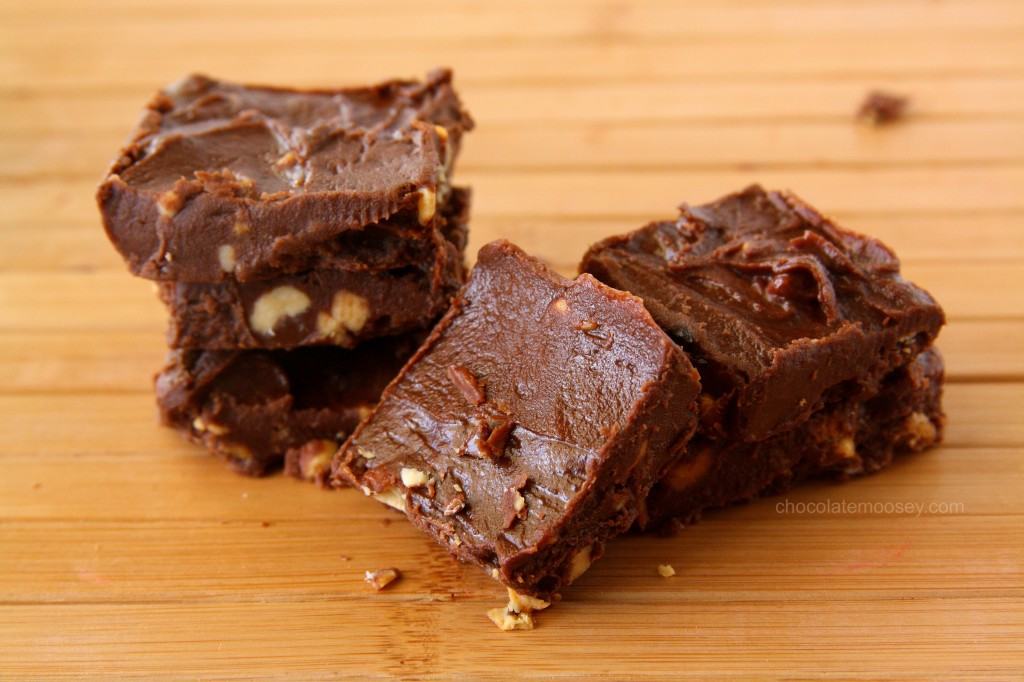 What's the one thing you're not good at? That one thing that no matter how hard you try, you can't seem to succeed very well?
That one thing that drives you to cheating because you cannot get it right?
I haven't talked about this in a long time, mainly because I'm trying to block out the images of failure and defeat. And I bet it's something you never expected – fudge.
That's right. I cannot make fudge. I'm talking homemade fudge, real fudge made using a candy thermometer.
Pumpkin fudge was the worst. The pumpkin makes fudge making extra finicky due to the moisture level. And of course that's the first fudge I've ever tried to attempt. Epic. Fail.
So instead of giving up completely, I cheated with this Easy Chocolate Peanut Butter Fudge. There's no candy thermometer. There's no constant baby sitting.
Just you melting stuff in a bowl, adding sugar, and chilling until perfection.
Easy Chocolate Peanut Butter Fudge gets its name from melting together semisweet chocolate chips and creamy peanut butter without a need for a candy thermometer.
I found the fudge VERY addicting and may or may not have had it for breakfast.
I find melting the chocolate, peanut butter, and butter in steps is much easier than throwing everything in a bowl and waiting for it all to melt.
I recommend the stove top method where you fill a pan with water, bring to boil, place a heat-proof bowl on top, add the ingredients into the bowl, then stir until melted.
If you happen to have a humongous microwave-safe bowl, you can melt everything in the microwave.
However, you need a big bowl, so stove top is best.
When you add the sugar, 1 cup seems like a lot for a 9×9 pan.
However, you need a high amount so the batter thickens enough and doesn't end up a goopy mess after chilling (been there, done that, I'll save you the tears).
Although fudge is meant to be super sweet, so if you're making fudge, you probably at this point accepted that it should be eaten in moderation.
Easy Chocolate Peanut Butter Fudge
Chocolate peanut butter fudge made without a candy thermometer. Melt, add sugar, and cool until firm.
Ingredients
1 cup semisweet chocolate chips
1 cup peanut butter*
1/2 cup (4 ounces) butter, cut into 8 tablespoons
1 cup powdered sugar, sifted
1 teaspoon vanilla extract
Instructions
Line an 8x8 pan with parchment paper.
In a large heatproof bowl over a pan of simmering water (do not let the bowl touch the water), melt together the chocolate and peanut butter. Add the butter and stir until completely melted and smooth.
Remove the bowl from pan. Whisk in the sugar and vanilla until well blended (you may need to use some muscle as it'll thicken up). Spread the batter into the pan and cool until firm, at least 4 hours or overnight (you can store in the refrigerator to speed up the process). Store in an airtight container for up to 1 week.
Notes
*The peanut butter I used had nuts and granola in it, so that's why my fudge has nuts. Feel free to use crunchy peanut butter or add chopped peanuts.
Source: Adapted from
Peanut Butter Planet
Want more fudge recipes?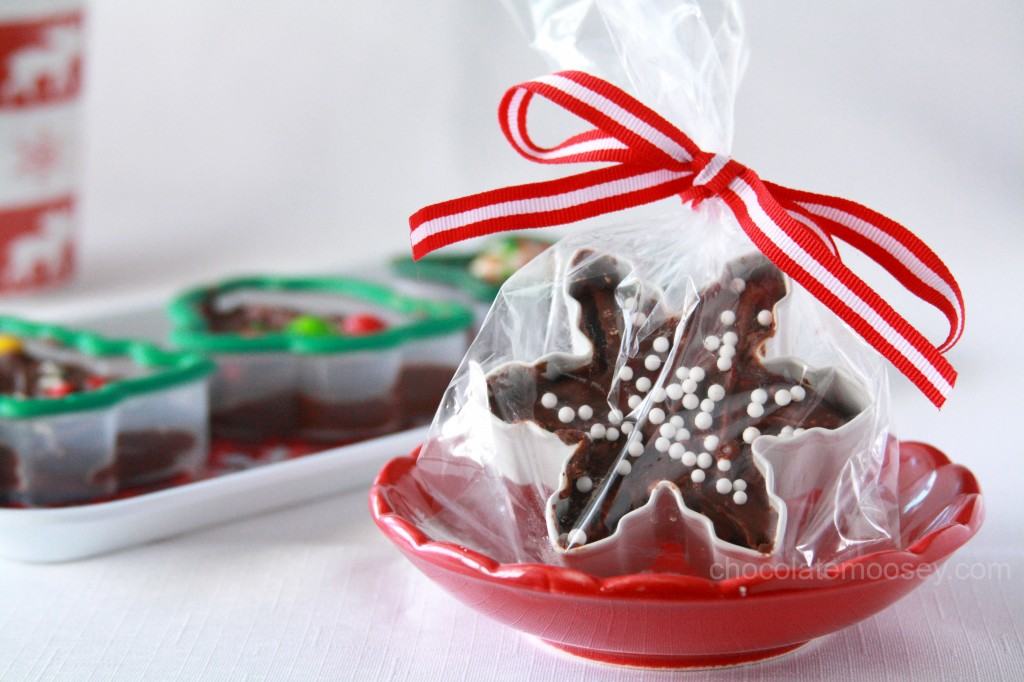 Cookie Cutter Fudge
This post may contain affiliate links. As an Amazon Associate and member of other affiliate programs, I earn from qualifying purchase.