Chocolate-Chocolate Chip Cherry Muffins
Chocolate lovers can have these Chocolate-Chocolate Chip Cherry Muffins on the brunch table in under an hour.
Muffins – so easy and quick to whip up for a morning snack, yet I never make them. Why is that? Probably because I secretly wish they were cupcakes, but of course they are more dense and less sweet. Nevertheless, I couldn't help but double the chocolate in these Chocolate-Chocolate Chip Cherry Muffins. Whether you fill a basket with warm muffins for the brunch table or whether you eat them as a grab-and-go breakfast, chocolate muffins will make your morning a little easier to handle.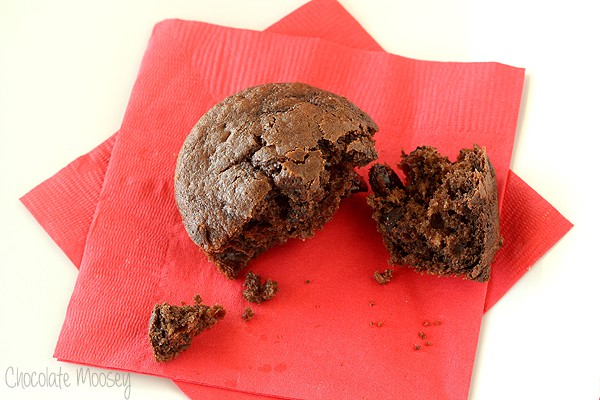 I'm going to tell you just how quick it is to whip these up. My original recipe for today flopped, so I switched gears and had these muffins in the oven within a half hour. Mainly because I had to wash some dishes so I could reuse them. I adjusted the original recipe by adding dried cherries and cinnamon because both pair really well with chocolate.
One note of caution – store them in an airtight container once they cool down completely. I baked these muffins about an hour before bed and just let them cool completely overnight. The next day, they were slightly dried out from sitting out. It wasn't a big deal since I ate mine with my morning coffee, but just a heads up.
Chocolate-Chocolate Chip Cherry Muffin
Yield: 18
Prep Time: 20 minutes
Cook Time: 20 minutes
Total Time: 40 minutes
Ingredients
2 cups all purpose flour
2/3 cup sugar
1/3 cup unsweetened cocoa powder
1 teaspoon ground cinnamon
1 tablespoon baking powder
1/2 teaspoon baking soda
1/2 teaspoon salt
6 tablespoons butter
2 ounces bittersweet chocolate, chopped
1 1/4 cup buttermilk
1 egg
1 teaspoon vanilla extract
1 cup semisweet chocolate chips
1/2 cup dried cherries
Instructions
Preheat oven to 375F. Lightly grease two 12-cup muffin pans with cooking spray or line 18 cups with paper liners.
In a large bowl, whisk together the flour, sugar, cocoa, cinnamon, baking powder, baking soda, and salt.
In a medium saucepan, melt together the butter and chocolate. Remove from the heat.
In a large measuring cup or another bow, whisk together the buttermilk, egg, and vanilla. Pour over the dry ingredients then add the melted chocolate. Gently but quickly stir to blend. A few lumps is better than overmixing the batter. Stir in the chocolate chips and cherries.
Divide the batter among 18 muffin cups. Bake 18-20 minutes or until a toothpick inserted in the center comes out clean of batter (you may get some chocolate from the chocolate chips). Cool 5 minutes before removing from the muffin pan to cool completely. Store in an airtight container.
Source: Adapted from
Baking: From My Home to Yours
—-
If you enjoyed these Chocolate-Chocolate Chip Cherry Muffins, you may also enjoy these recipes: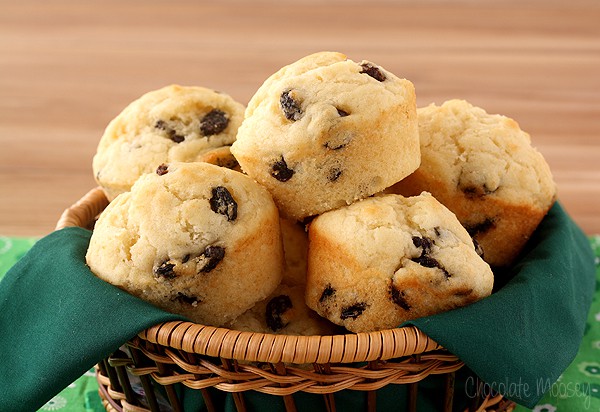 Irish Soda Bread Muffins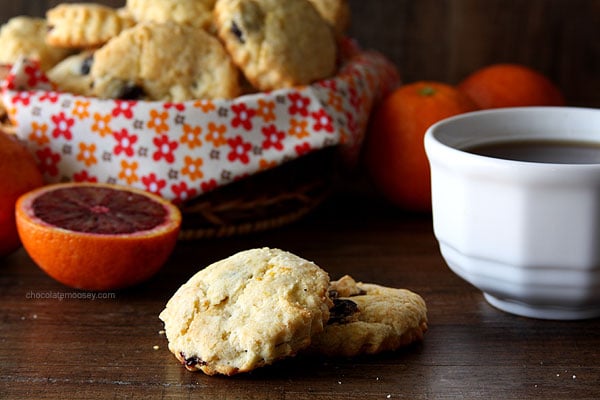 Simple Dried Cherry and Orange Scones

Mini Irish Soda Bread
Irish Soda Bread Muffins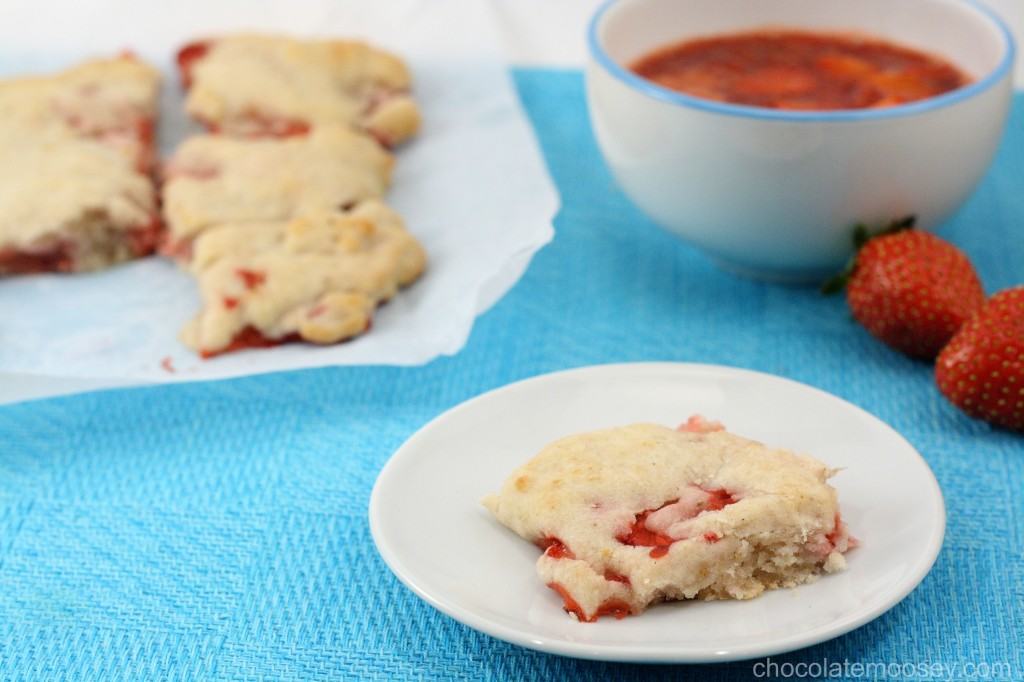 Strawberry Cream Biscuits with Strawberry Sauce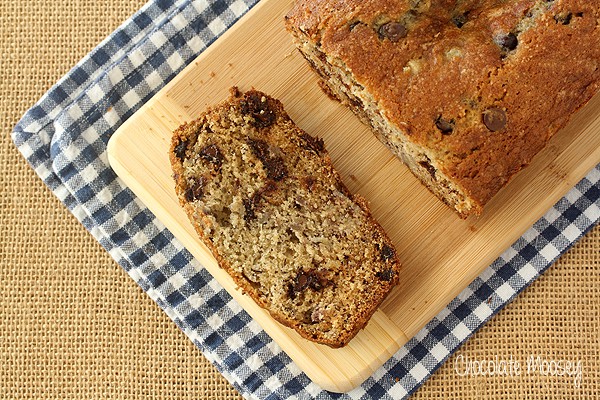 Banana Chocolate Chip Bread
This post may contain affiliate links. As an Amazon Associate and member of other affiliate programs, I earn from qualifying purchase.