If you can turn on a blender, you can make this Strawberries And Cream Ice Cream – no cooking, no eggs, no food coloring.
It's amazing how many recipes you can make with one ingredient as the common denominator. Over the years I've posted numerous strawberry recipes –
jam
,
curd
,
truffles
,
brownies
,
cupcakes
,
cake
,
more cake
,
another cake
,
cheesecake
,
more cheesecake
,
even more cheesecake
,
whoa another cheesecake
. And yet there are at least 10 more strawberry ideas on my list. Will it ever end? (Answer – no). Notice anything missing from that list? It's actually a little bit of a shocker because ice cream is my second favorite dessert, so I knew I had to bring this Strawberries And Cream Ice Cream to the table. And what makes it better than any strawberry ice cream recipe out there is a no cook, egg free custard without food coloring. That's right – no need to turn on the stove when it's 90 degrees outside when all you want is homemade ice cream.

When I think of an idea, sometimes I like to research recipes out there and see how I can make mine different. I was quite disappointed when I discovered that anything labeled strawberries and cream ice cream was really strawberry ice cream. No extra cream element added; just the heavy cream you need in any ice cream base. My ice cream has cream cheese added, giving it that extra creamy boost you'd expect. No shady marketing here – when I say Strawberries And Cream, I really do mean it.
What makes this Strawberries and Cream Ice Cream even better (besides the flavor, of course!) is being so simple to make. Throw everything in a blender then freeze. Because you don't cook the mixture, there are no eggs to worry about.
The ice cream gets its natural pink color from fresh pureed strawberries. Since you aren't cooking the base, it won't lose its brightness; no need for food coloring. Food coloring doesn't bother me per se, but I know there are passionate people out there who stay away from that and would appreciate this.
Strawberries And Cream Ice Cream (No Cook, Egg Free)
Ingredients
1 cup sliced strawberries
2 ounces cream cheese, room temperature
1/2 cup whole milk
1/2 cup heavy whipping cream
1/4 cup granulated sugar
1/2 teaspoon vanilla extract
Instructions
In a medium bowl, mash 1/2 cup sliced strawberries with a spoon or bottom of a flat glass.
In a blender, blend together the remaining 1/2 cup sliced strawberries, cream cheese, milk, heavy cream, sugar, and vanilla.
Freeze the mixture according to your machine's instructions. During the last few minutes of churning, stir in the mashed strawberries. If freezing by hand, place in the freezer. Whisk every 30-45 minutes to break up the ice crystals until the mixture is frozen.

Source: Adapted from Better Homes and Gardens
—-
Want more strawberry recipes? Try these out today: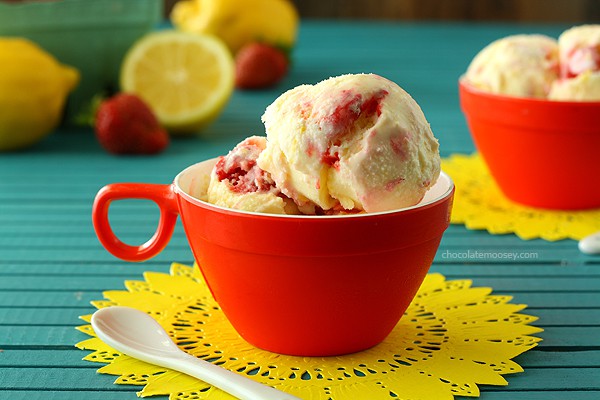 Strawberry Lemonade Ice Cream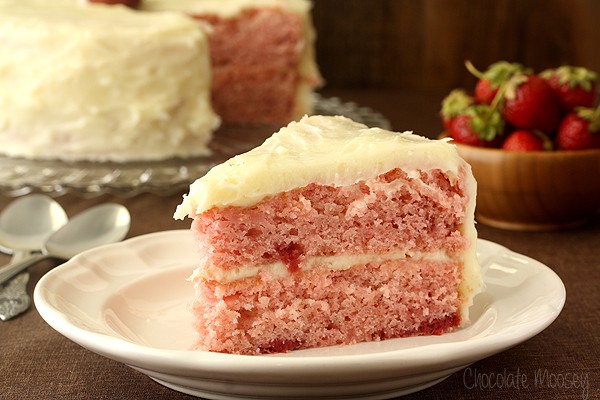 Strawberry Layer Cake (no cake mix or jello)

Award-Winning Strawberry Pecan Upside Down Spice Cake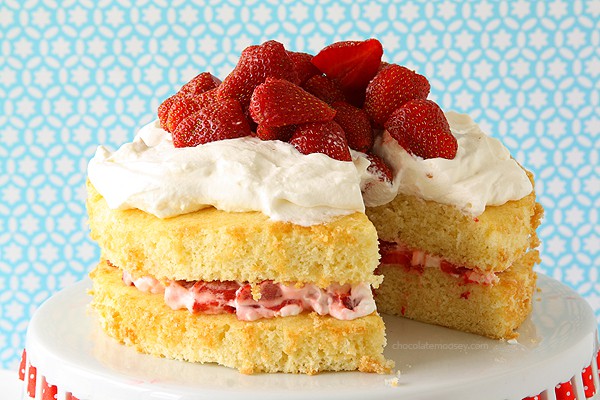 Strawberry Shortcake Layer Cake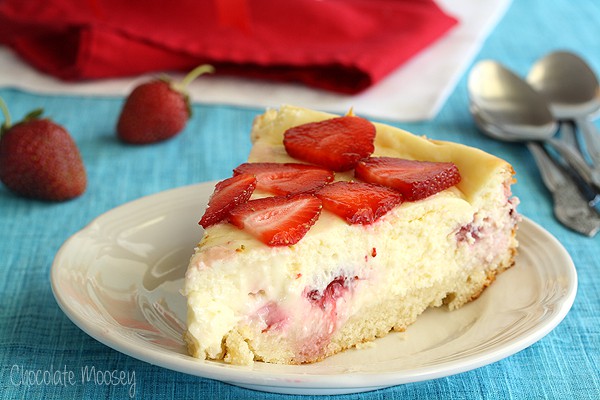 Strawberry Shortcake Cheesecake

Strawberry Swirl Cheesecake