A giant ball of cheese rolled in bacon – if that's not a great way to end the year then I'm not sure what is.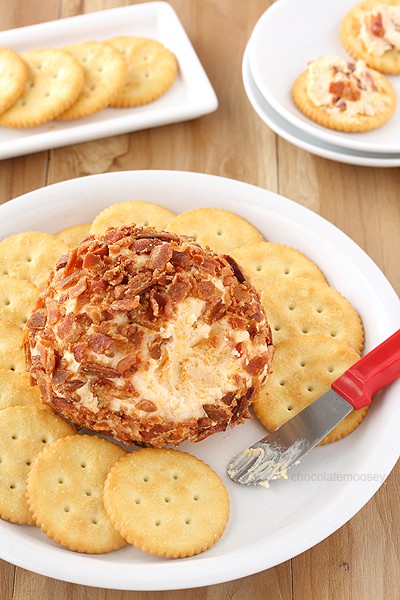 Hope everyone had a great Christmas yesterday! Now it's time to get ready to bring in the New Year. I'm lame and pretty much don't do anything on New Year's Eve. A few times I've gone out, but I mainly stay home with family to watch
Dick Clark's New Year's Rockin' Eve
on the television while we stuff our faces with cheese ball, which is inspiration for today's Bacon Cheddar Cheese Ball. A big ball of cheddar mixed with cream cheese then rolled in real bacon. The best way to end 2013 is with cheese and bacon!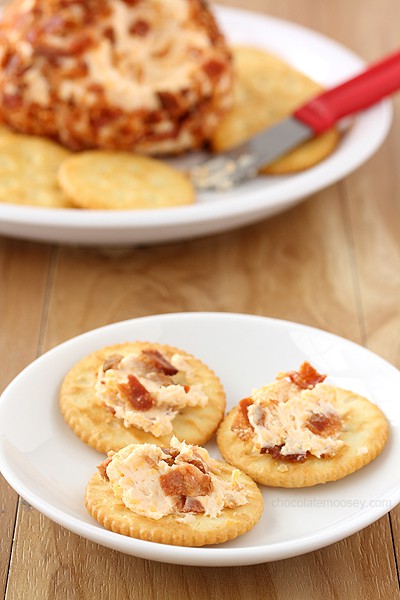 We always have cheese ball every New Year's Eve. It goes Ritz crackers, cheese ball, slice of beef stick. They last maybe 30 seconds on the plate then we have to make more. Usually we just buy cheese ball from the store, but I wanted to try making it by hand. It's actually much easier than I thought. You just have to be patient because it requires time to chill before rolling in bacon and serving.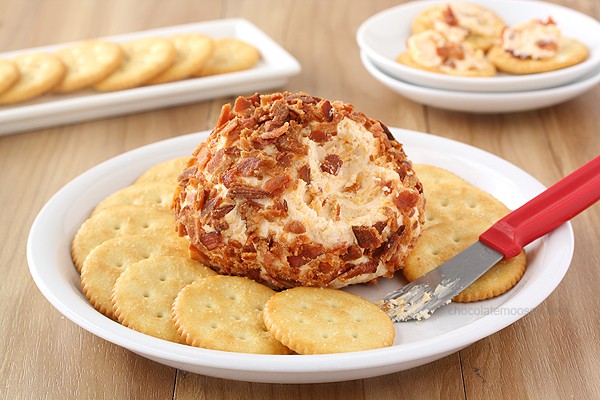 The original recipe had more cream cheese than cheddar, which is the opposite of what I wanted. I kept adding more and more cheddar until I was happy. I used a block of sharp cheddar which I grated by hand. Feel free to use mild or sharp, block or preshredded.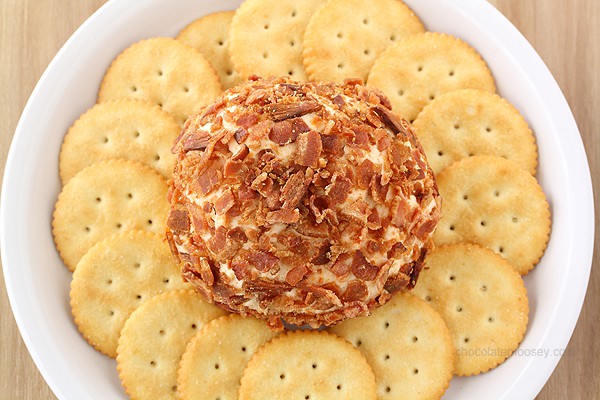 Next is the bacon! It's important to use fresh, crispy bacon and not imitation bacon bits. They may work in salads and dip mixes but not for this cheese ball. Bacon always makes it better. Of course don't let New Year's Eve be the only occasion for this bacon cheddar cheese ball! Make it for parties, football games, and other get together events. You can even have a wine and cheese party. And if you do end up making this for a wine and cheese party, don't forget to invite me.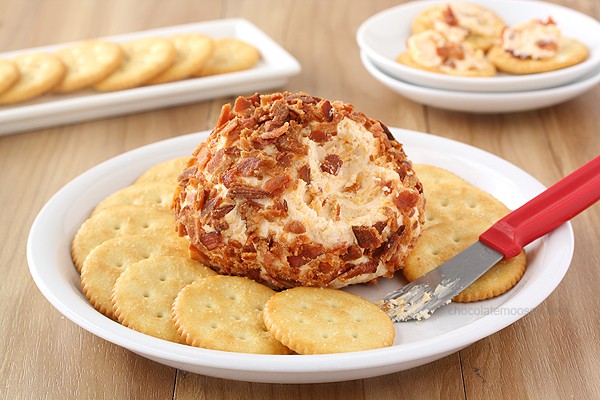 Ingredients
8 ounces cream cheese, softened
1 1/2 cups shredded sharp cheddar cheese
1/2 teaspoon onion powder
1/2 teaspoon garlic powder
1/4 teaspoon salt
1/2 cup crumbled bacon (roughly 5-6 cooked slices)
Fancy butter crackers, for serving
Instructions
In a large mixing bowl, beat together the cream cheese, cheddar cheese, onion powder, garlic powder, and salt. Form the mixture into a ball and wrap in plastic wrap. Refrigerate for at least 4 hours or overnight.
In a small bowl, add the bacon. Unwrap the cheese ball and roll into the bacon until completely covered. Refrigerate until ready to serve on crackers. For easier spreading, remove from the refrigerator 30 minutes before serving.
7.8.1.1
3231
https://www.chocolatemoosey.com/2013/12/26/bacon-cheddar-cheese-ball/
Source: Adapted from
Food Network
—-
If you liked this Bacon Cheddar Cheese Ball recipe, you may also like these recipes:
From me: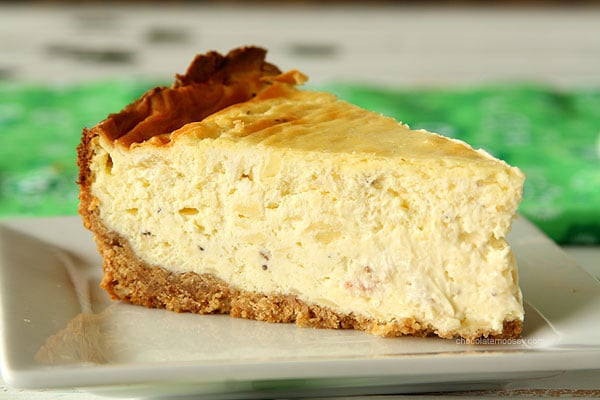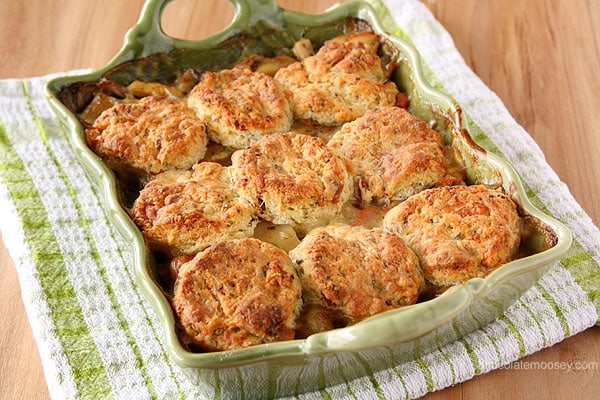 From others: