Pork Teriyaki Meatball Sub
Japanese meets meatballs with this Pork Teriyaki Meatball Sub recipe that can be ready in under 60 minutes, making it an easy weeknight dinner when you're craving Asian food for dinner.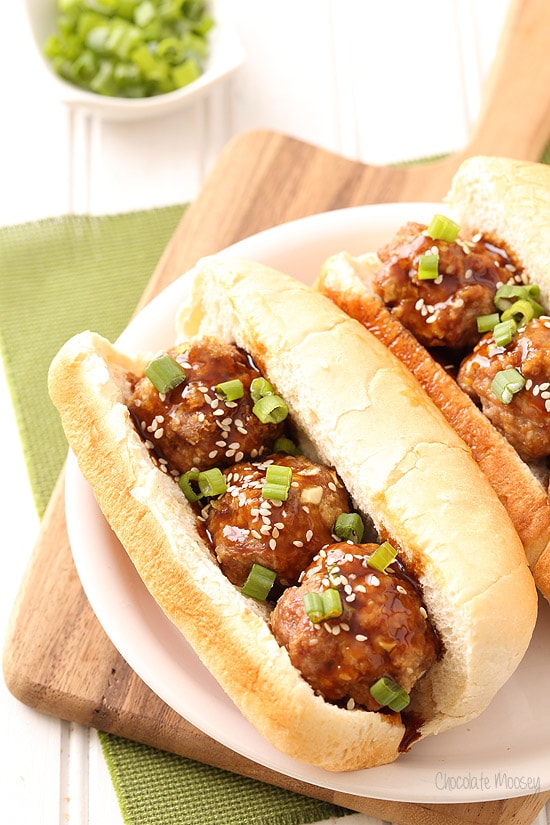 Teriyaki has been one of my favorite sauces since I could remember.
The first time I had teriyaki was probably at the mall because there is almost always someone handing out free samples of chicken teriyaki in the food court. Sometimes I would purposely cut through the food court just to eat some samples.
Now I get my teriyaki fix in a certain area of Pittsburgh where one of the Asian grocery stores serves chicken and pork teriyaki in front on the sidewalk for $2.
I usually end up getting the pork because I eat chicken all the time. When I take a bite, it reminds me I don't cook with pork as often as I should, especially ground pork since you can use it almost exactly like ground beef.
One of my go-to dinners with any type of ground meat is meatballs, either paired with pasta or as meatball subs.
However, I've eaten way too many traditional meatball subs growing up thanks to band practices and competitions, so I'm always looking for new ways to introduce other flavors.
I'm not sure where the idea came from exactly to make these Pork Teriyaki Meatball Subs other than I love teriyaki sauce, but I love the idea of mashing two classic recipes into one.
I opted to bake the meatballs rather than frying to be hands off with the cooking and to help cut back on the grease.
Since it only takes 30 minutes to bake the meatballs, you can easily make these subs for an easy weeknight dinner any day of the week.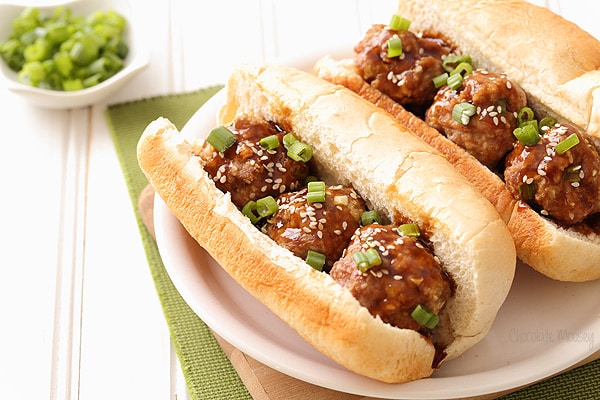 During my last few years of high school and throughout college, I worked at a boutique clothing store at the mall.
Our tiny break room in the back was the size of a broom closet and only had a working microwave with no fridge.
That meant when I worked a long shift, I often bought food at the food court. The choices were limited – chicken, pizza, pretzels, burgers, hoagies, Chinese food, or Japanese food.
Since it all pretty much cost the same, I usually ended up buying teriyaki at the Japanese stand. I'm pretty sure the chef recognized me after awhile as I was down there a lot.
Let's talk teriyaki – what is it exactly?
Teriyaki is the Japanese term for meat that has been marinated in teriyaki sauce.
The main components of the sauce are soy sauce, sake (rice wine), sugar, and ginger.
Mine doesn't have any sake in it as it's not something I use on an everyday basis, but it still has the other flavor components to make it taste very similar to traditional teriyaki.
Pork Teriyaki Meatball Sub
Yield: 4 servings
Prep Time: 20 minutes
Cook Time: 30 minutes
Total Time: 50 minutes
Japanese meets meatballs with this Pork Teriyaki Meatball Sub recipe that can be ready in under 60 minutes, making it an easy weeknight dinner when you're craving Asian food for dinner.
Ingredients
1/2 pound ground pork
1 green onion + more for garnish
1 clove garlic, minced
1/4 cup Panko breadcrumbs
2 teaspoons sesame seeds + more for garnish
1 teaspoon ground ginger
1/8 teaspoon salt
1 1/2 teaspoons soy sauce
1 egg
3-4 sub rolls
Teriyaki Sauce
1/4 cup soy sauce
1/4 cup + 2 tablespoons water, divided
1/4 cup packed brown sugar
1 1/2 teaspoons white distilled vinegar
1/2 teaspoon ground ginger
1/4 teaspoon garlic powder
1 tablespoon cornstarch
Instructions
Preheat oven to 400F. Line a rimmed baking sheet or roasting pan with foil and set a wire rack on top.
In a large bowl, mix together the pork, green onion, garlic, breadcrumbs, sesame seeds, ginger, salt, soy sauce, and egg. Roll the meat mixture into 1-1/4 to 1-1/2 inch meatballs and place on the wire rack. Bake 25-30 minutes or until brown and the internal temperature reaches 145F.
Meanwhile, make the sauce: In a large saucepan, whisk together the soy sauce, 1/4 cup water, brown sugar, vinegar, ginger, and garlic powder. Bring to a boil over medium heat.
In a small bowl, whisk together the cornstarch and remaining 2 tablespoons water. Add it to the boiling sauce mixture and cook another 2-3 minutes or until the sauce thickens.
Add the meatballs, a few at a time, until coated in the sauce then serve on rolls. Garnish with sesame seeds and green onion.
More Meatball Recipes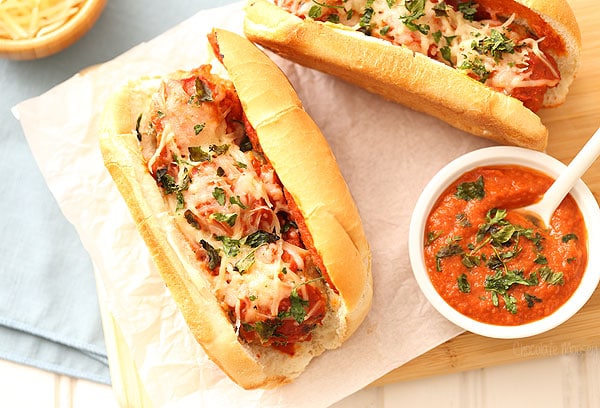 Chicken Parmesan Meatball Subs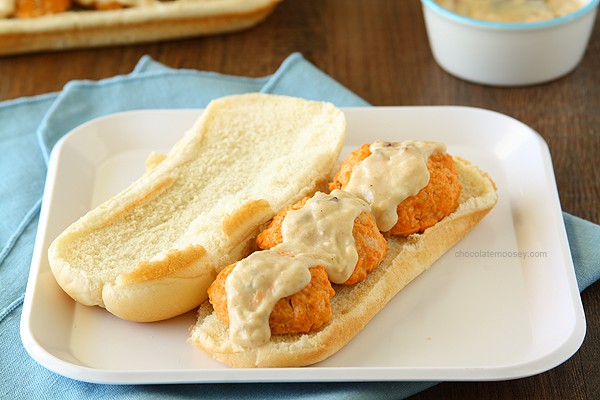 Buffalo Chicken Meatball Subs

Sweet Chili Baked Meatballs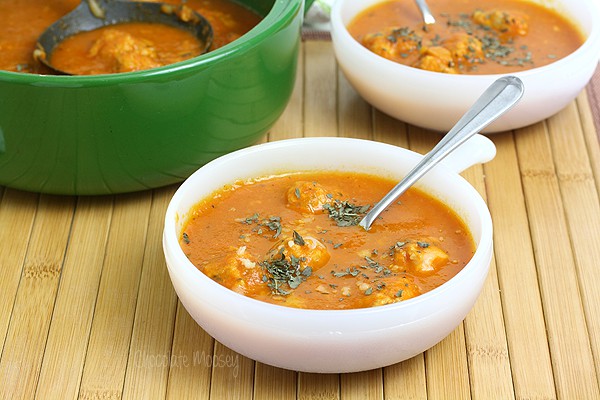 Chicken Parmesan Meatball Soup
This post may contain affiliate links. As an Amazon Associate and member of other affiliate programs, I earn from qualifying purchase.