Grilled Cheese Roll Ups With Tomato Soup Dipping Sauce
No more boring grilled cheese! Grilled Cheese Roll Ups with Tomato Soup Dipping Sauce takes the classic pairing and makes dinner fun. It's also a great excuse to play with your food.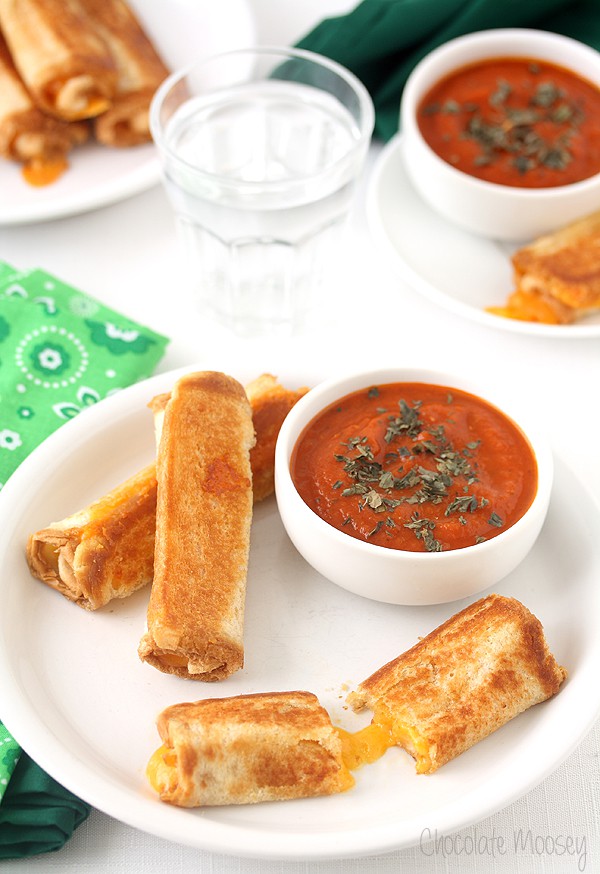 It's hard to believe it's been two months since I quit my job and a little over one month since I moved back to Pittsburgh. It feels like forever ago yet time went by so quickly. Is that even possible to feel both at the same time? I wish I had some kind of happy news to share, like I've been getting photo assignments no problem or that companies are emailing me left and right. The truth is I'm barely getting noticed. I'm practically jumping up and down, shouting and waving my hands to say, hey! Look at the work I can do for you! That's not something you want to tell people who are constantly asking how you're holding up, how are things going, how's work, etc. Then there are the people who think you are lazy and unemployed, which wouldn't bother me if I actually had steady jobs coming in to prove them wrong. I know success doesn't happen overnight, but I've been feeling really impatient about it these past few weeks. I'm just ready to figure out what exactly I'm doing with my life because these feelings of uncertainty and doubt are really stressing me out. (Shameless plug:
here is my online portfolio that I revamped in August
).
On the positive side, I'm happier now than I was for the past few weeks. Not only am I doing what I love (and trying to make it all work out in the end), I've been cooking a lot more. Before I would be too exhausted. Work all day, hurry up and make dinner, then work on the blog. And although I'm still cooking relatively quick meals (because I still don't want to spend several hours cooking), I have the energy to actually enjoy it again. And when you enjoy cooking again, you have fun. And when you have fun, you think of this genius idea to make Grilled Cheese Roll Ups with Tomato Soup Dipping Sauce for dinner. Just when you thought grilled cheese and tomato soup couldn't get better. It does. Oh it so does.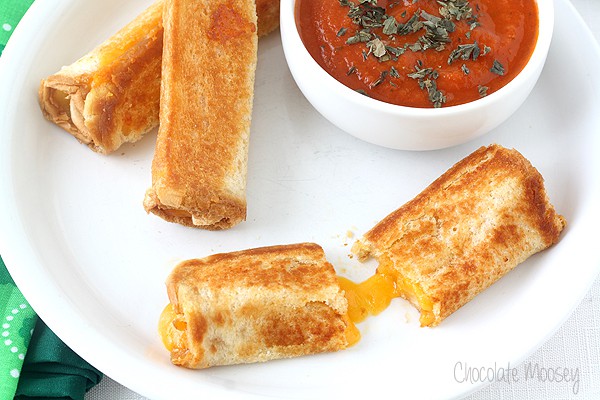 So far I've made two types of French toast roll ups –
apple butter
and
pumpkin cheesecake
. What if I did roll ups in a savory way? I'm not sure when or how it clicked, but soon I was thinking bread, cheese, GRILLED CHEESE! And what goes perfectly with grilled cheese? Tomato soup that you can dunk in.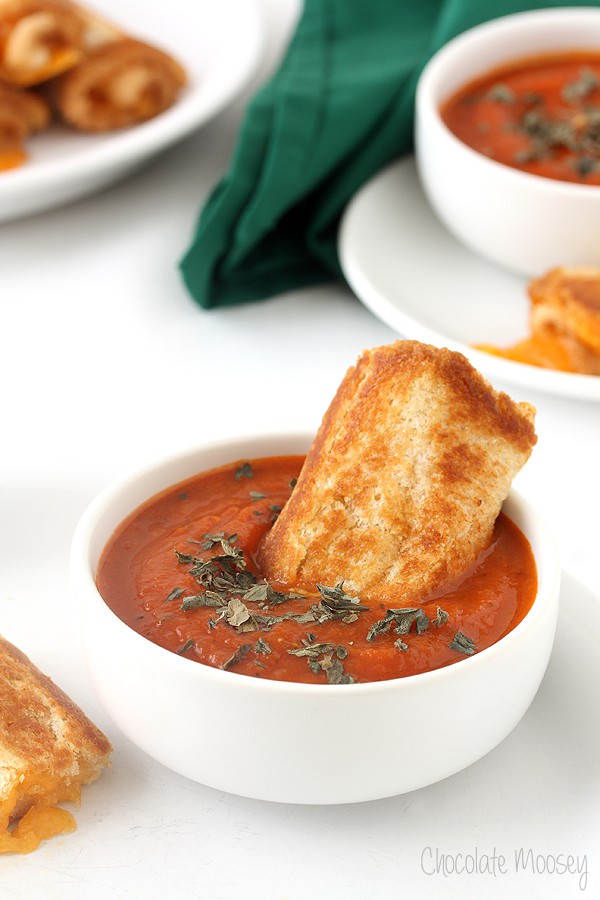 The tomato soup dipping sauce is literally tomato soup but adjusted so it's thick enough to be a dipping sauce. I took my
Chicken Parmesan Meatball Soup
and made it without the meatballs. To ensure it was thick enough to dip in, I didn't use as much broth as it called for. And depending on the season, you can use either fresh or canned tomatoes.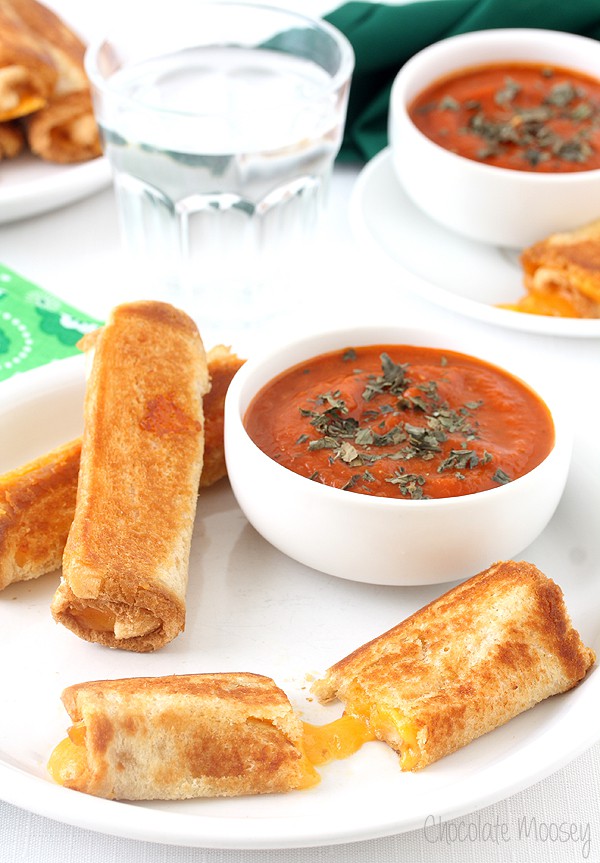 What's great about this recipe is you can fry about 4 rolls at a time then stack onto a plate and serve to a crowd. Can you imagine grilled cheese roll ups while watching your favorite football team on TV? Or maybe your kids need a fun after-dinner snack before you run them to practice. Or maybe you live by yourself like me and just want to hoard all the roll ups. Which as a side note – the sauce stays good in the fridge for about a week or so, and since grilled cheese is not good leftover (trust me), just fry up a few when you're ready to eat then reheat the sauce. Now dinner is ready in under 30 minutes!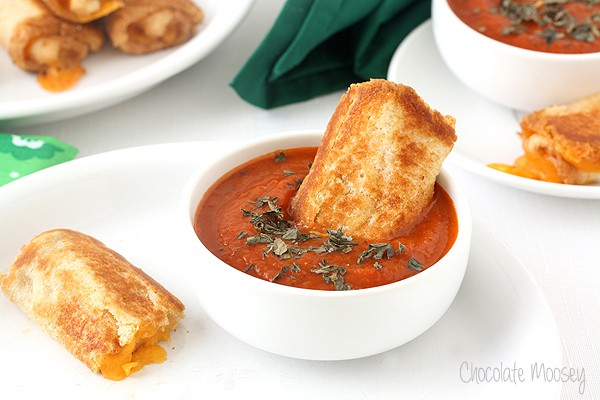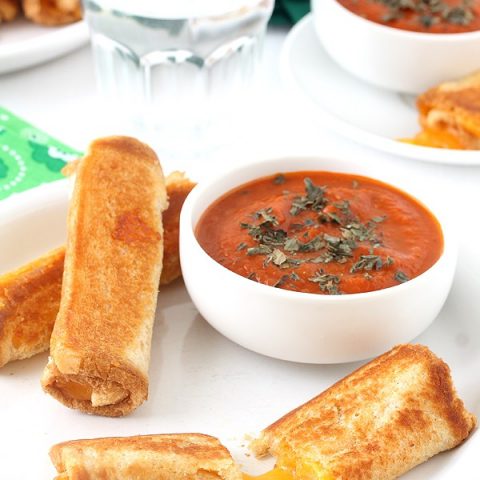 Grilled Cheese Roll Ups With Tomato Soup Dipping Sauce
The dipping sauce can be made ahead of time and stored in the refrigerator for a week.
Ingredients
Tomato Soup Dipping Sauce
1 tablespoon olive oil
1/4 cup chopped onion (roughly half a small onion)
1 clove minced garlic
1 teaspoon sugar
1/4 teaspoon salt
1/4 teaspoon black pepper
1/4 teaspoon dried basil
1/4 teaspoon dried oregano
1/4 teaspoon thyme
14 ounces canned diced tomatoes with juices
1 cup vegetable or chicken broth
1 teaspoon balsamic vinegar
Grilled Cheese Roll Ups
12 slices white bread
12 slices American cheese
4 tablespoons melted butter (add pinch of salt if unsalted)
Instructions
For the sauce
In a large Dutch oven, heat up the oil until hot. Add the onion and cook until soft, 5-8 minutes. Add the garlic and cook 1 minute. Add the sugar, salt, pepper, basil, oregano, and thyme. Stir all together and cook another 5 minutes. Add the tomatoes, broth, and vinegar. Bring a boil then turn down to a simmer and cook 30 minutes.
Add the soup mixture to a blender and puree until smooth. Be careful - because the mixture is hot, it will expand greatly in the blender when you turn it on. If needed, puree in two batches.
For the roll ups
Flatten one slice of bread to about half of its original thickness. Add one slice of cheese. Roll up bread and set aside, seam side down. Repeat with the remaining bread.
Heat a skillet over medium heat. Dip each roll up into the butter. Once hot, turn the heat down to medium-low and add several roll ups without overcrowding (my skillet cooked 4 at a time). Cook until the cheese has melted and the bottom is golden brown* then flip. Cook until golden brown then transfer to a plate. Repeat with remaining roll ups. Serve hot with dipping sauce.
Notes
*The key to melting the cheese without burning the bread is cooking on low heat. If the cheese is a bit thick, cover with a lid to help speed up the process.
Want more recipes like this?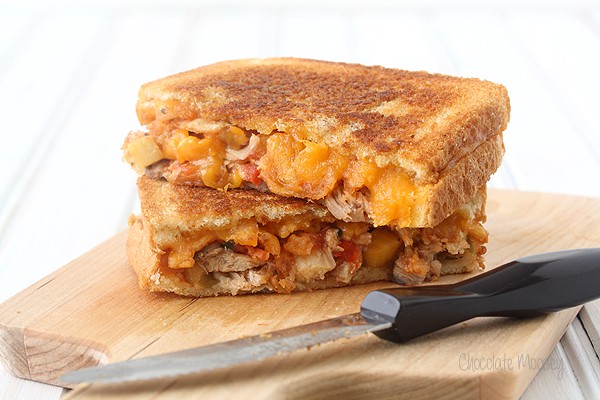 Salsa Chicken Grilled Cheese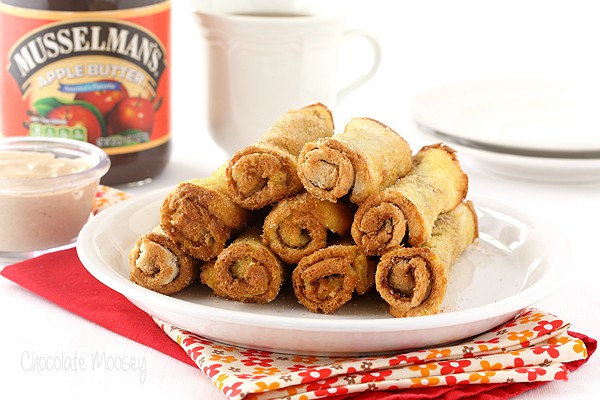 Apple Butter French Toast Roll Ups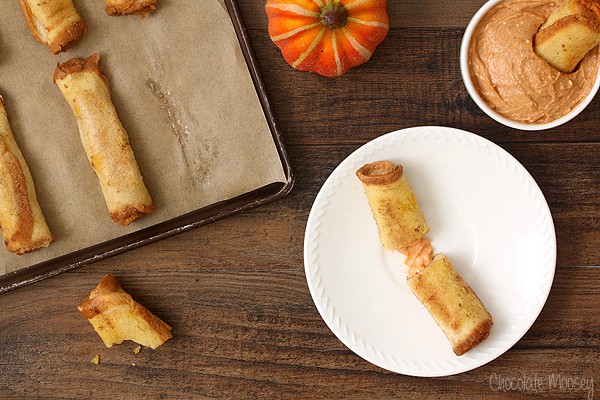 Pumpkin Cheesecake French Toast Roll Ups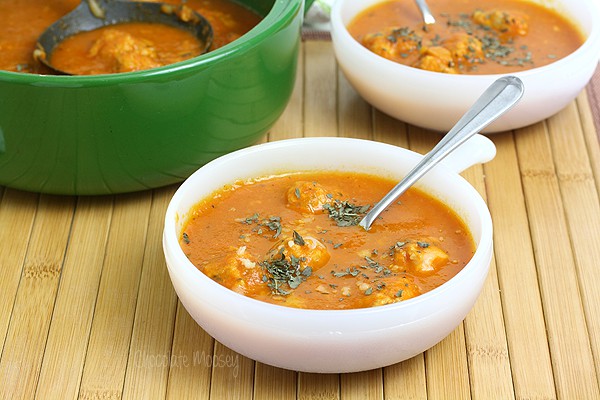 Chicken Parmesan Meatball Soup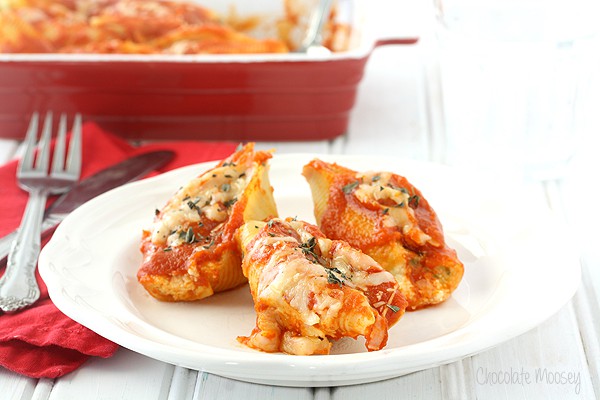 Three Cheese Stuffed Shells For Two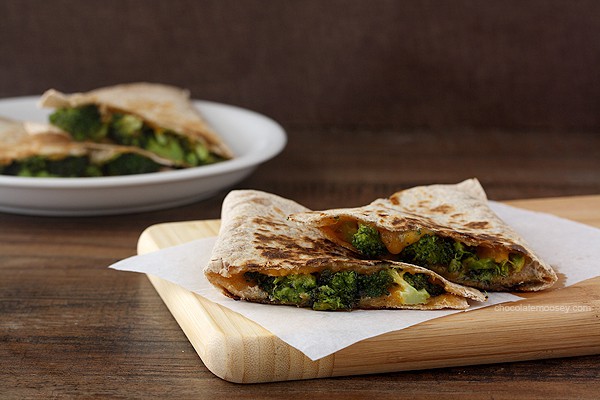 Roasted Broccoli and Cheese Quesadillas
This post may contain affiliate links. As an Amazon Associate and member of other affiliate programs, I earn from qualifying purchase.