General Tso's Sweet Chili Baked Chicken Strips
Three things you need to know about me:
1. I hate frying things. I do it anyway, but I am grumbling the whole time.
2. I don't exactly eat healthy.
3. I am in love with sweet chili sauce.
You may remember a few months ago, I posted a recipe for General Tso's Sweet Chili Chicken Strips. As much I love that recipe, it's fried (please refer back to 1 and 2 above). One of my goals was to make a baked, CRISPY version, crispy being the deal breaker. I've made baked chicken strips before, but they weren't too crispy. Want to know the secret to crispy baked breading?
Cornflakes. Yes, the breakfast cereal that I will never eat yet have one giant box of it in the pantry as we speak. Crushed up, they make a nice, crispy breading. My parents were visiting when I went grocery shopping. As soon as my mom saw the cereal in my cart, she goes, "Are you baking chicken?" See? You can't fool her.
One of my goals this year is to eat healthier. Not necessarily to lose weight but to balance out all of the bad stuff I tend to eat. I know these chicken strips aren't as healthy as a salad, but baking definitely cuts back on the fat. Plus I ate a big helping of vegetables on the side (like my
Roasted Brussels Sprouts
). And now that the weather is warming up, my coworkers and I are starting to walk a lap during lunch.
You do have to eat these crispy chicken strips right after baking because they will lose their crispiness if you wait to serve them, especially after being tossed in general tso's sweet chili sauce (don't you know that food photographers eat their food cold?)
Crispy Baked General Tso's Sweet Chili Chicken Strips
Ingredients
Sauce
1/4 cup chicken broth
1 tablespoon soy sauce
1 tablespoon vinegar
2 tablespoons sweet chili sauce
1 tablespoon sugar
1 teaspoon cornstarch
Chicken
1 boneless, skinless chicken breast, cut into strips
1/3 cup buttermilk
1 cup cornflake cereal, crushed
1 teaspoon garlic powder
1/4 teaspoon salt
Instructions
For the sauce: In a medium saucepan, combine the chicken stock, soy sauce, vinegar, sweet chili sauce, sugar, and cornstarch. Bring to a boil and cook for a few minutes or until slightly thickened. Reserve 1/4 cup sauce for dipping.
Preheat the oven to 400F. Place a wire/cooling rack inside a cookie sheet. Set aside.
In one bowl, pour the buttermilk. In another bowl, mix together the crushed cereal, garlic powder, and salt. Dip each chicken strip into the milk then coat with the cereal mixture. Place on the cookie sheet. Repeat with the remaining chicken.
Bake 18-20 minutes or until brown and cooked fully. After baking, immediately toss into remaining sauce. Serve immediately.
Notes
© Chocolate Moosey. All images and content are copyright protected. Please do not use my images without prior permission. If you want to republish a recipe, please rewrite it in your own words or link back to the post for the recipe.
Source: Adapted from
Katie's Cucina
—-
If you liked these Crispy Baked General Tso's Sweet Chili Chicken Strips, then you may also like these recipes:
From me: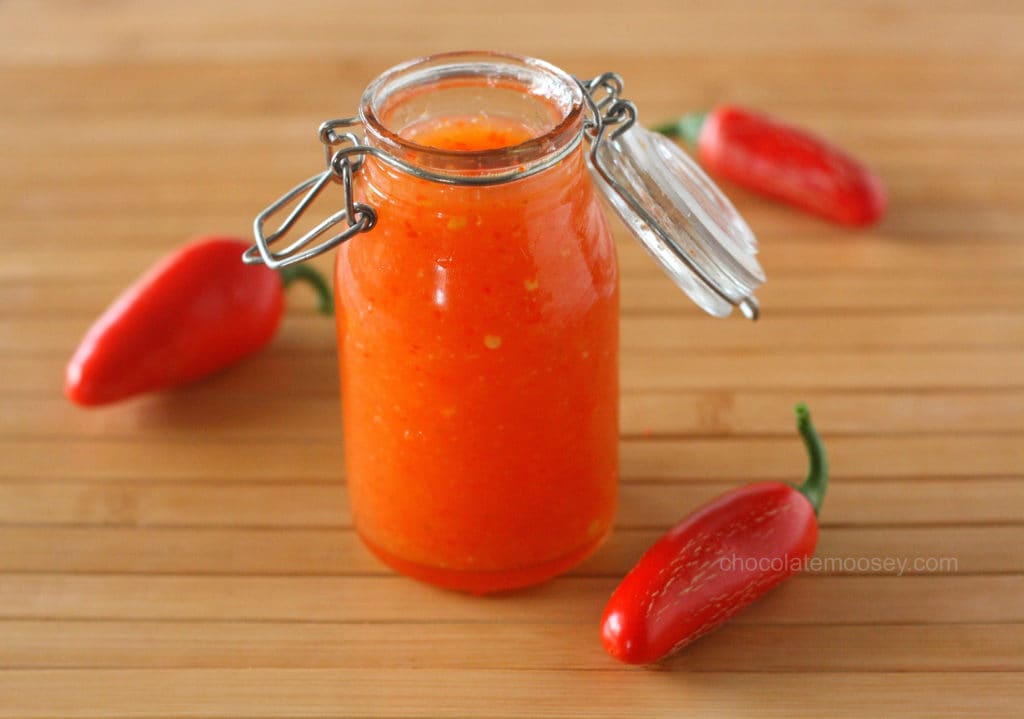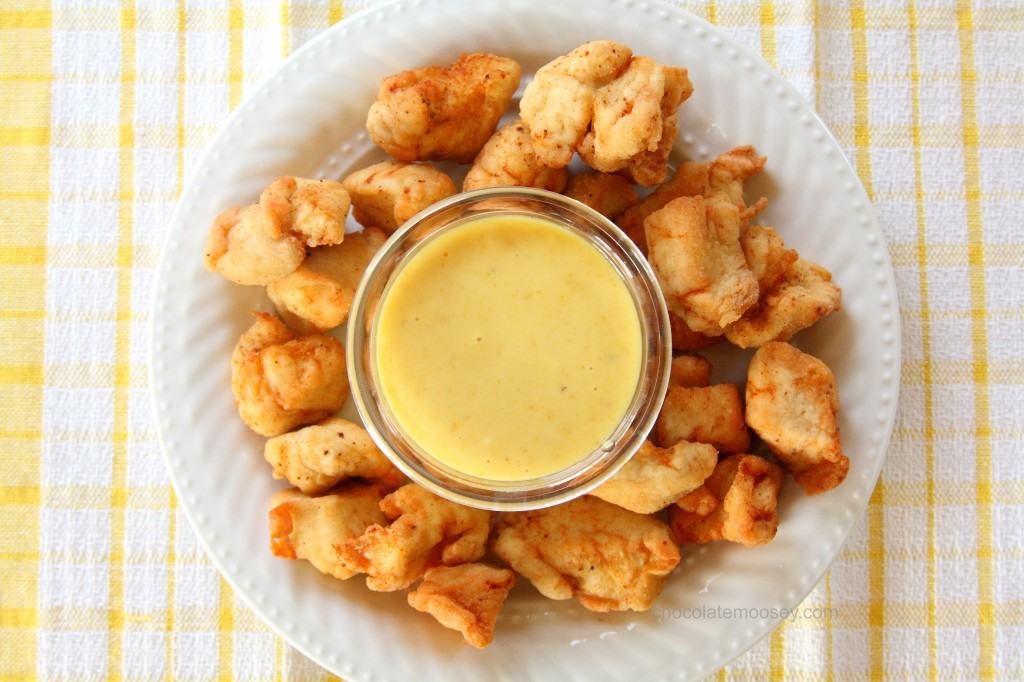 From other bloggers:
This post may contain affiliate links. As an Amazon Associate and member of other affiliate programs, I earn from qualifying purchase.