This peanut butter fudge sauce can be ready at a moment's notice, whether it's for an ice cream social, a birthday celebration, or a moment of comfort on the couch.

Here are six things you probably already know about me (unless this is your first time, then nice to meet you!):
Things I like:
Chocolate
Peanut butter
5 minute recipes
Things I don't like:
Running to the store for one ingredient
55 minute recipes
Washing dishes
If this also sounds like you, then you're going to love this Peanut Butter Hot Fudge Sauce. First, it has chocolate and peanut butter (no brainer there). Second, it's the opposite of everything you hate. Don't need to run to the store for a jar of hot fudge sauce when you can easily make it at home. Check. Don't need to spend all day making it. Check. Uses only one pan and a whisk to make. Check. If it's just you and you're having a bad day, hot fudge sauce fixes that. If it's just you and you're having a good day, hot fudge sauce is just icing on the cake ice cream. If you're having guests over and don't have time to make dessert, just grab whatever ice cream you have in the freezer and pour homemade fudge sauce on top. Easy entertaining at its finest.
Last summer I made traditional
hot fudge sauce
, which is nothing more than melting a few ingredients in a pan and boiling it. A few years before that, I made
Nutella Espresso Hot Fudge Sauce
. It was only a matter of time until I added peanut butter.
What can you do with hot fudge sauce besides eat it straight from the jar? Pour it on ice cream. Make
cookie dough ice cream pie
. Add it to
affogatos
. Drizzle it over
deep dish brownie sundaes
. The possibilities really are endless (assuming you didn't eat the whole jar already).
Peanut Butter Fudge Sauce
Ingredients
1/2 cup heavy whipping cream, room temperature
3 tablespoons unsalted butter, softened and cut into 3 pieces
1 tablespoon corn syrup
1/3 cup granulated sugar
4 ounces semisweet chocolate, chopped
1/2 cup creamy peanut butter
1/2 teaspoon vanilla extract
Instructions
In a large saucepan over medium heat, bring the cream, butter, corn syrup, and sugar to a boil, whisking often. Once boiling, cook for 3 minutes, whisking often.
Remove from the heat and whisk in the chocolate, peanut butter, and vanilla until smooth. Wait 15 minutes before serving immediately or cool to room temperature before storing. Store in an airtight container in the fridge for up to 1 month. Reheat before using.
Source: Adapted from
The Perfect Scoop
More Hot Fudge Sauce Recipes

Hot Fudge Sauce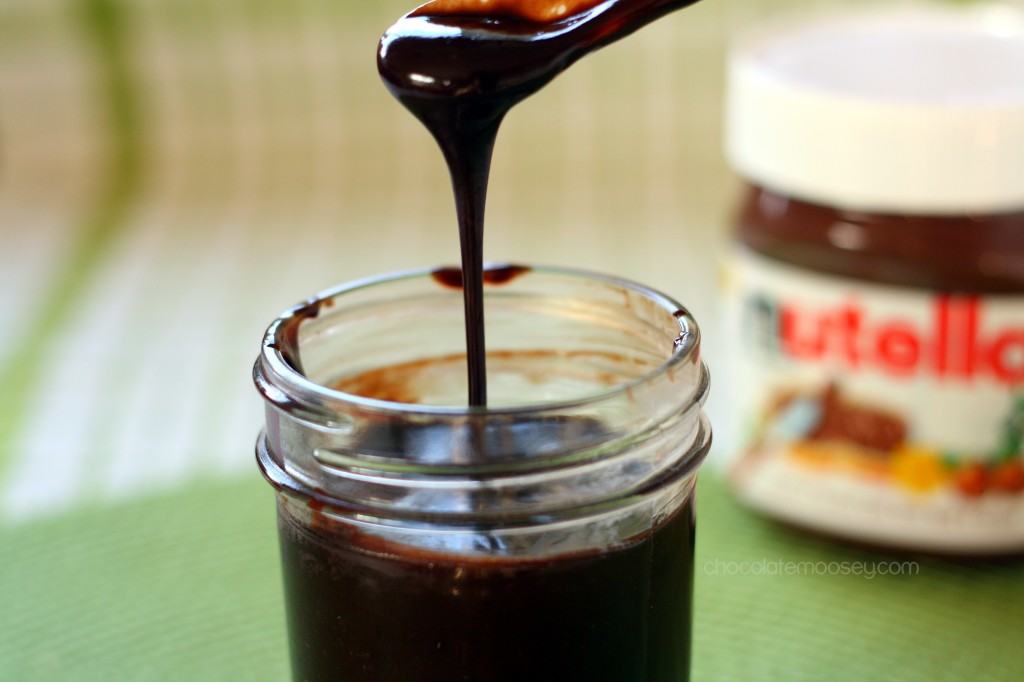 Nutella Espresso Hot Fudge Sauce