As much as I love a slice of cheesecake, sometimes I want to eat cheesecake on the go. These egg free Cheesecake Cookies are made with a soft cream cheese dough and then are rolled in graham cracker crumbs for a nice crunchy texture.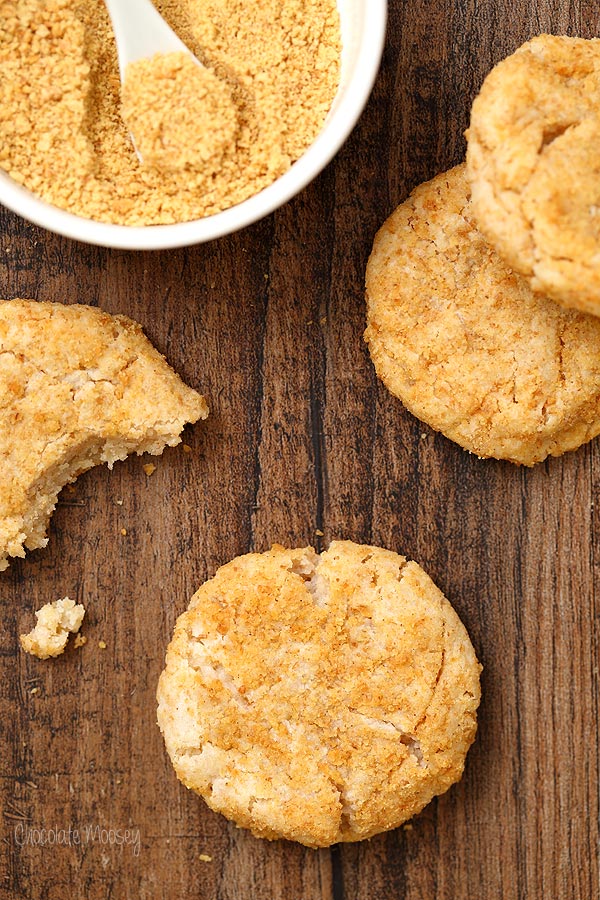 When people learn I'm a food blogger, some of the questions I get are where do I get my recipe inspiration and whether I keep a running list of ideas. The answers are pretty much everywhere (even in my dreams) and yes, I have about 8 pages worth of recipe ideas. Probably more as I scatter ideas throughout my yearly planner. Some of my favorite recipe ideas come from friends with special requests. These Cheesecake Cookies (aka heaven in a bite – is that too much exaggeration?) were inspired by a friend who sent me a message the other day, asking if I had any cheesecake cookie recipes she could make. She saw my post for
chocolate chip cookie dough cheesecake bars
but just wanted regular cookies you would find in a cookie jar. Surprisingly I didn't, so I got to work on developing a recipe. The question became – how fancy do I want to get? As much as I love to shake up flavors with
caramel apple
,
strawberry shortcake
, and
carrot cake
, I wanted a plain and traditional cheesecake cookie flavor with nothing other than cream cheese and graham cracker crumbs. I even considered doing chocolate dipped cheesecake cookies, but no I wanted these to be no fuss and simple. And sometimes, simple is the best answer.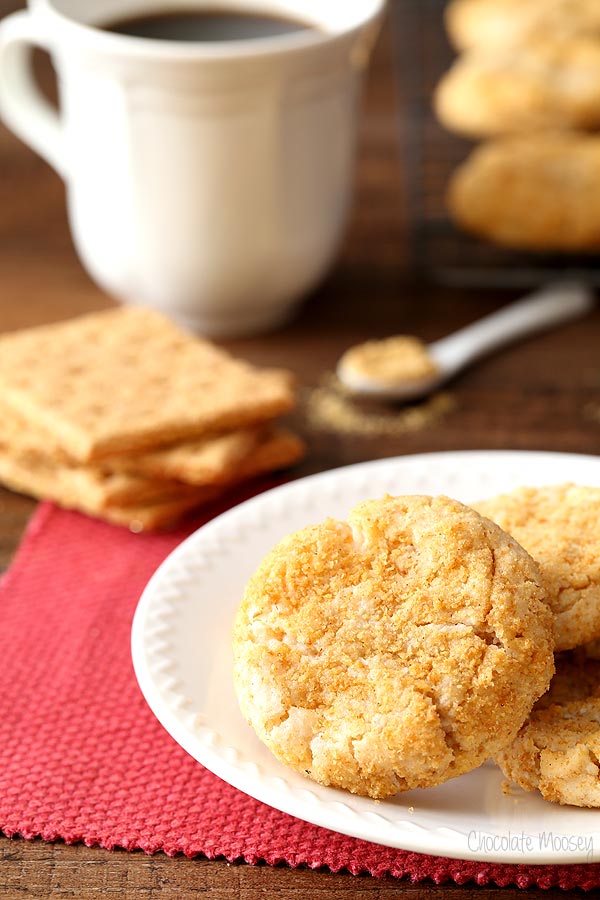 These cheesecake cookies are cream cheese-based cookies rolled in graham cracker crumbs. The crumbs on the outside give the cookies a bit of a crunch while the cookie itself is soft on the inside. Having contrasting textures makes these cookies stand out over other cream cheese cookie recipes.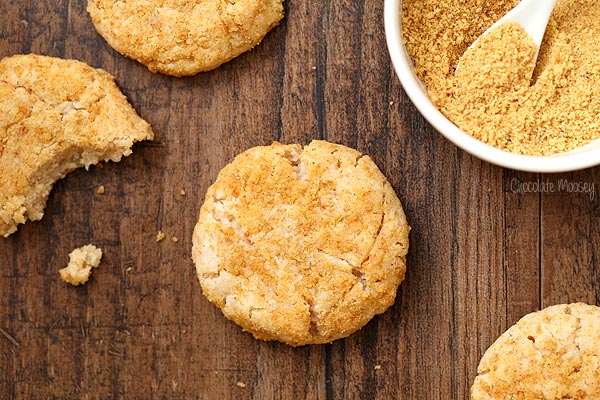 The best time to eat these cookies is the same night you bake them after they cooled down. The centers were (extra) soft and warm while the outside was crunchy. Of course they are still quite excellent for the next few days, but there was something magical about eating them while still slightly warm.
Items You May Need (affiliate links):

Cheesecake Cookies (Egg Free)
Yield: 18

Prep Time: 15 minutes

Cook Time: 15 minutes

Total Time: 30 minutes
Ingredients
1/2 cup unsalted butter, softened
4 ounces cream cheese, softened
3/4 cup granulated sugar
1 teaspoon vanilla extract
1 cup all-purpose flour
1/4 teaspoon salt
1/2 cup graham cracker crumbs, divided
Instructions
Preheat oven to 375 degrees F. Line two baking sheets with parchment paper.
In a large mixing bowl, beat together the butter, cream cheese, sugar, and vanilla until smooth and creamy, about 2-3 minutes. Add in the flour, salt, and 1/4 cup graham cracker crumbs and mix until all the dry ingredients are just incorporated (do not overmix).
In a small bowl, add the remaining 1/4 cup graham cracker crumbs. Using a #40 cookie scoop or by hand, roll the dough into 1 1/2-inch balls, roll into the crumbs until completely coated, then place on the baking sheets about 2 inches apart.
Bake 12-15 minutes or until the edges are golden brown and the tops are puffed. If they didn't spread as much as you'd like, very carefully flatten the cookies while still warm. Cool 3 minutes on the baking sheets then transfer to a cooling rack to cool completely.


Source: Adapted from Brown Eyed Baker
Other Cookie Recipes

Double Chocolate Coconut Cookies (Egg Free)